By David Jen
Members of the Canadian nonprofit Urban Society for Aboriginal Youth can soon consolidate their dispersed operations into a newheadquarters in the Forest Lawn neighborhood of Calgary, Alberta, and enjoy the benefits of a single, multipurpose space there.
The Indigenous-led nonprofit has provided essential programming and services, such as after-school and youth-employment programs, to Calgary's Indigenous youth, between the ages of 12 and 29, since 2001.
Designed by Montreal-based architecture and design firm Lemay, the two-story, 5,000 sq ft headquarters will help USAY continue its support of thousands of Indigenous youths in the Calgary area.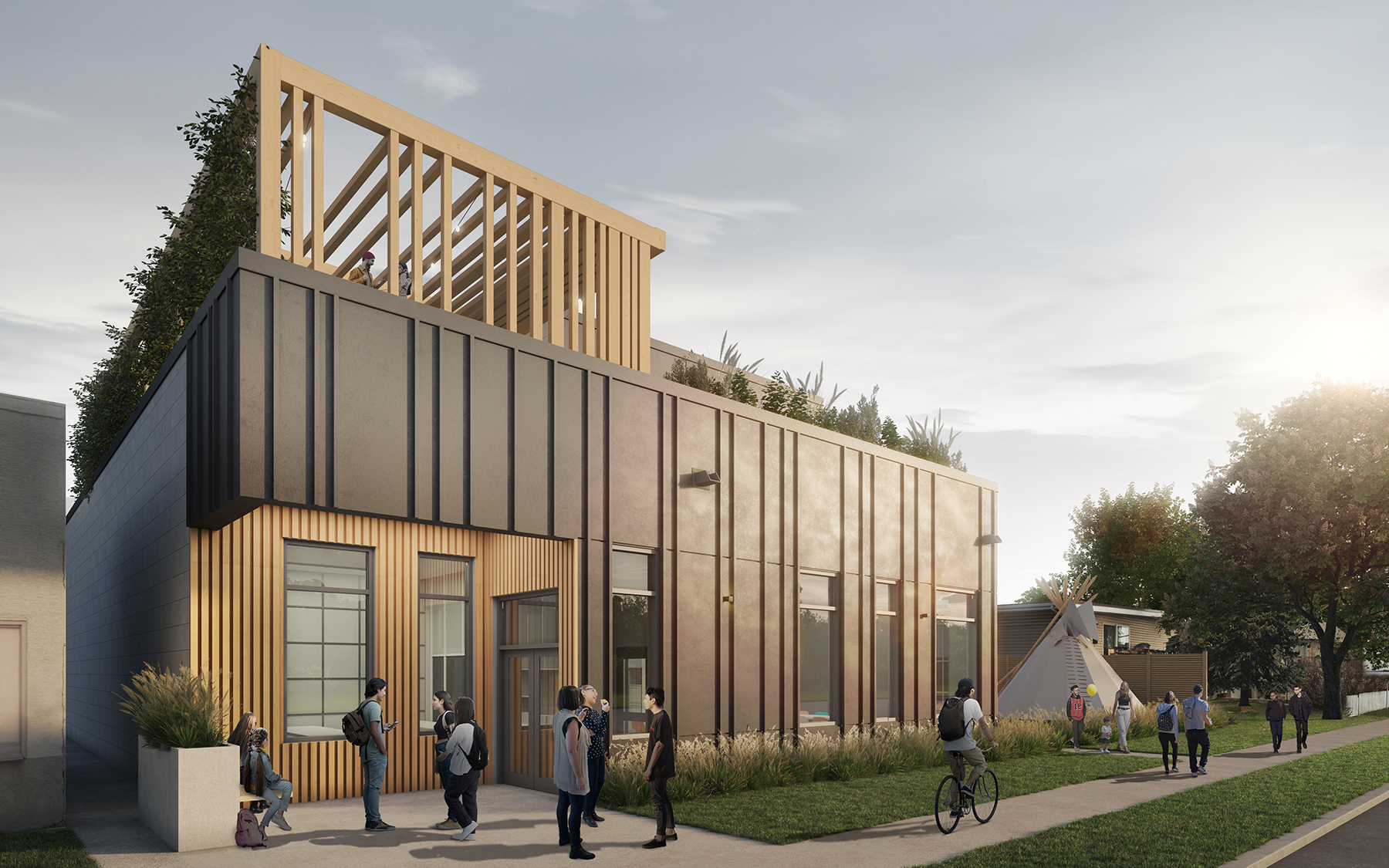 "When you think about what this building will be — in the context of Forest Lawn and (the) broader community and really all of Calgary — the building represents permanence, and it's going to be a place where they can gather," says Grace Coulter Sherlock, Lemay principal and design director of the USAY project, in a project video provided by Lemay.
Designed with a focus on wood and plant life, Lemay employed passive solar and biophilic concepts to create a naturally lit main floor that will provide a large gathering space, communal kitchen, and educational area. An additional maker's space room will allow for skill-building and creative-arts activities as well.
"Each of these spaces are both distinct and permeable, with barrier-free entries and hallways mediated by wood and translucent polycarbonate panels for togetherness and privacy," writes Lemay in press material.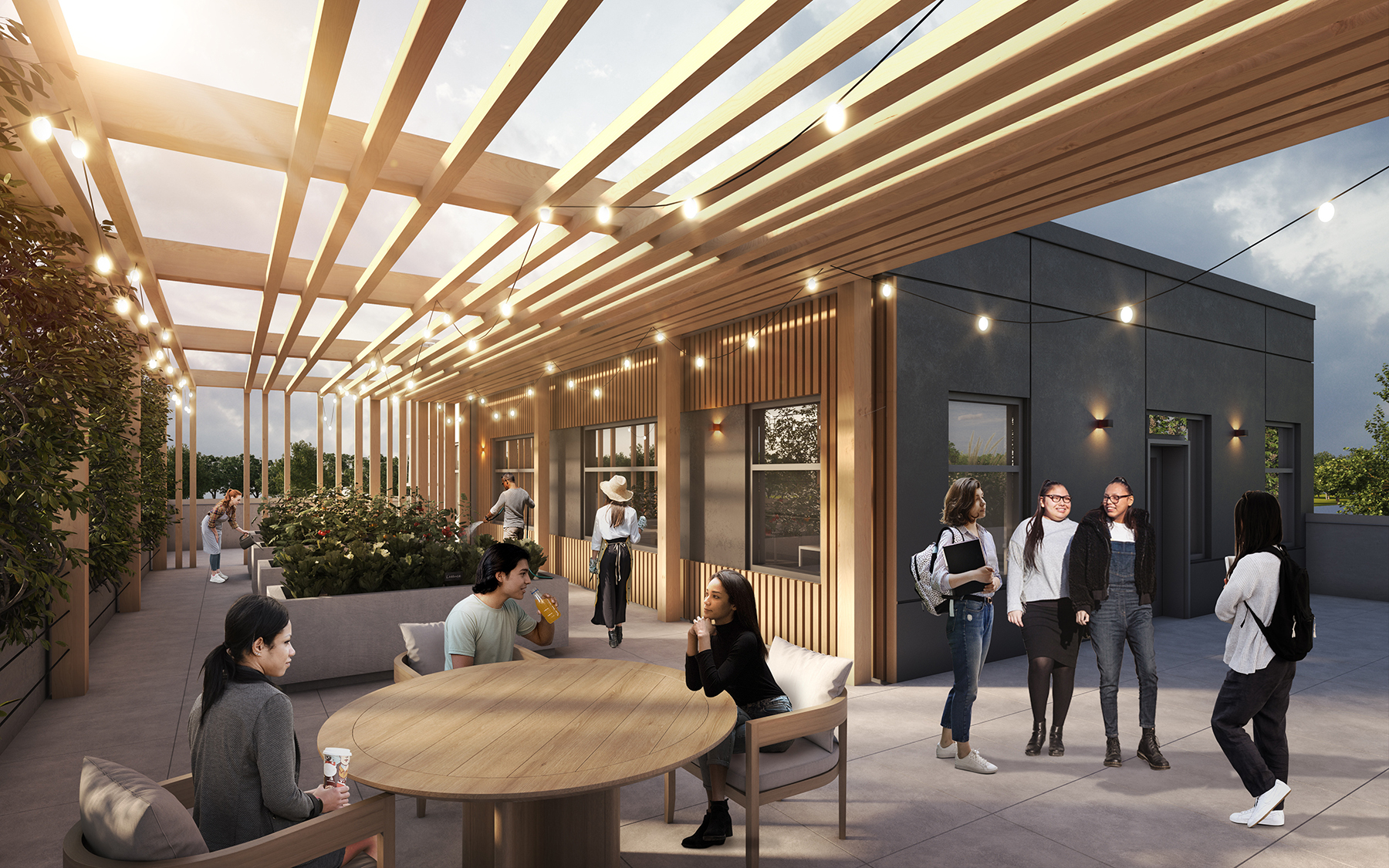 Smaller rooms on the second floor will offer more private areas for staff and lead to a rooftop space canopied by a pergola.
"A garden grows for traditional medicines and teachings while communal seating allows for smudging, constellation teachings with Elders, lounging, and self-care," writes Lemay.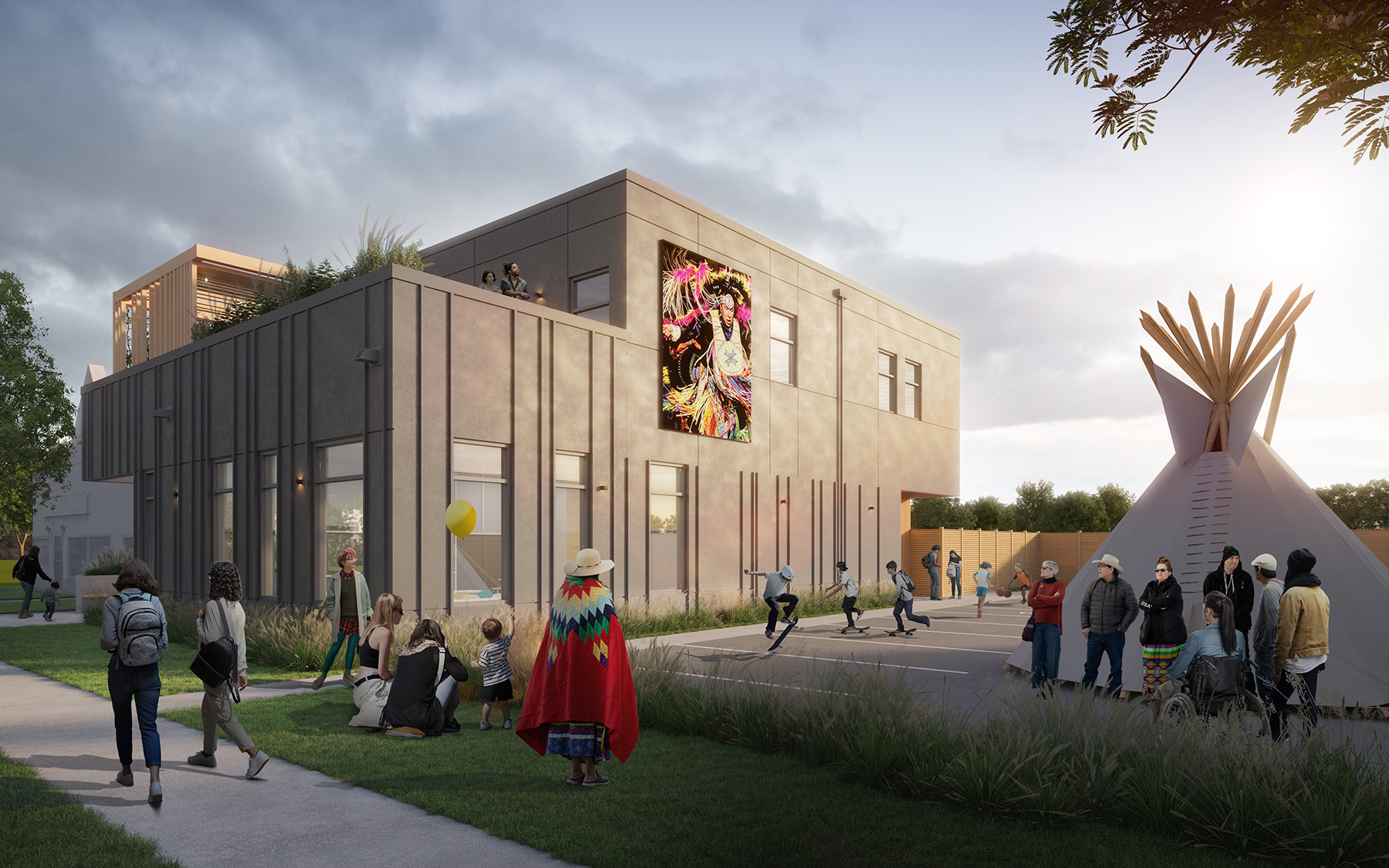 Sherlock and Lemay project architect Meghan Galachiuk praised USAY leaders for presenting a clear vision of what they needed in their new space.
"Getting to co-collaborate and co-design with people with that much energy and care about what the building can and will be, it's both very humbling and gratifying," says Sherlock.
Galachiuk went on to describe a bimodal set of requirements, where the center needs — on a daily basis — a space "where the youth can enter the building, leave the building, pick up snacks, interact, (and) charge their phone," while on a monthly basis, the same space will be called upon for larger events, such as storytelling sessions, lectures, and movie nights.
"In the open space that we have designed, it really is about that flexibility and fluidity, (where) the kitchen could be serving both spaces, that you could divide them off or you could make them all one," says Galachiuk in the video.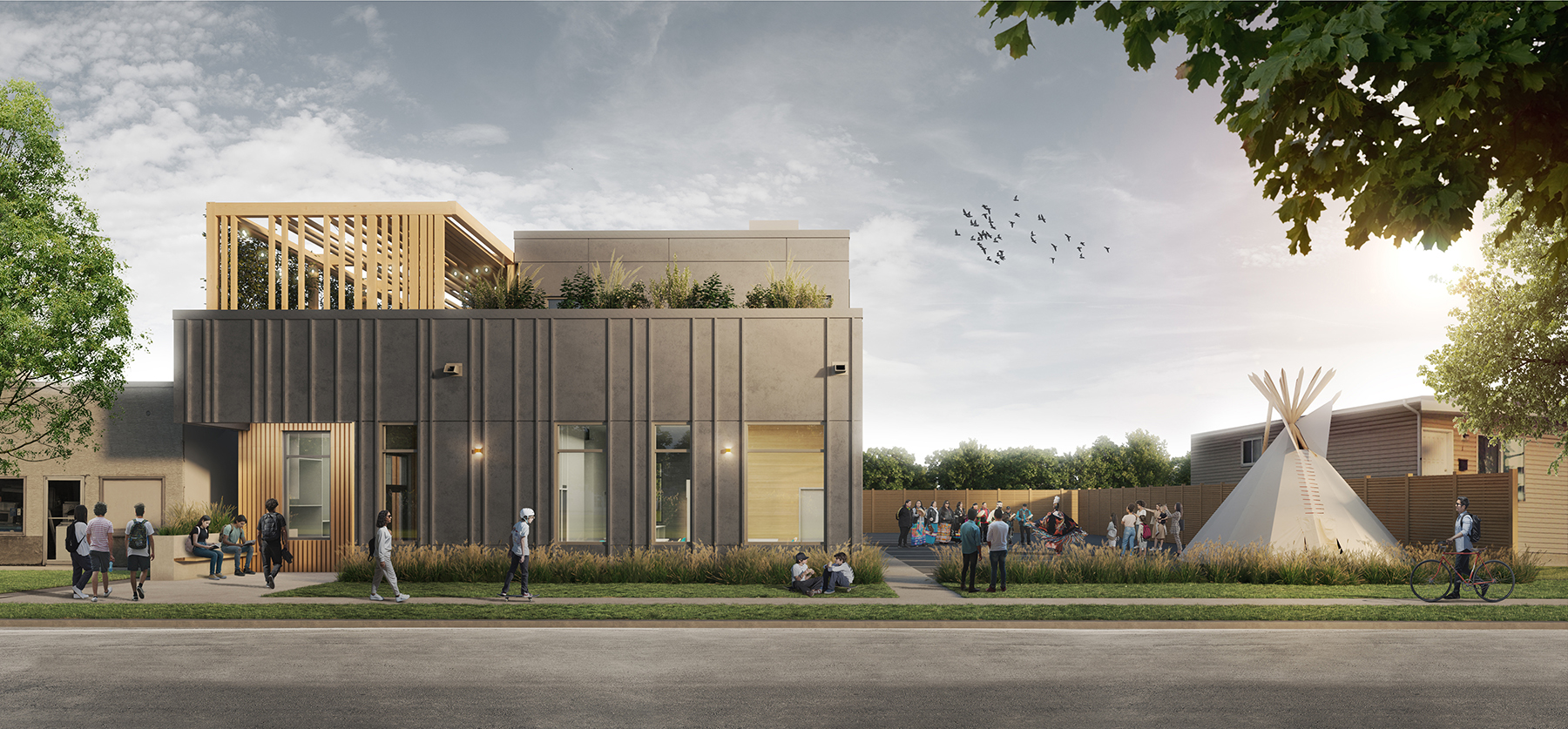 Statistics Canada reported that 3.3% of the greater Calgary metropolitan area's population identified as Indigenous in the 2021 census.
Lemay expects the project to complete by March. The site is on the traditional territory of the Siksika, Kainai, Piikani, Iyarhe Nakoda, and Tsuut'ina nations as well as the Metis Nation of Region 3.
This article is published by Civil Engineering Online.