By Jay Landers
In early May, the University of California San Diego launched ALERTCalifornia, a monitoring system that is designed to confirm wildfires across the Golden State. Comprising more than 1,000 pan-tilt-zoom wildfire monitoring cameras and sensor arrays, the system collects massive amounts of publicly available data that can be used in real time by first responders as they address wildfires and by others to inform responses to varying types of natural disasters.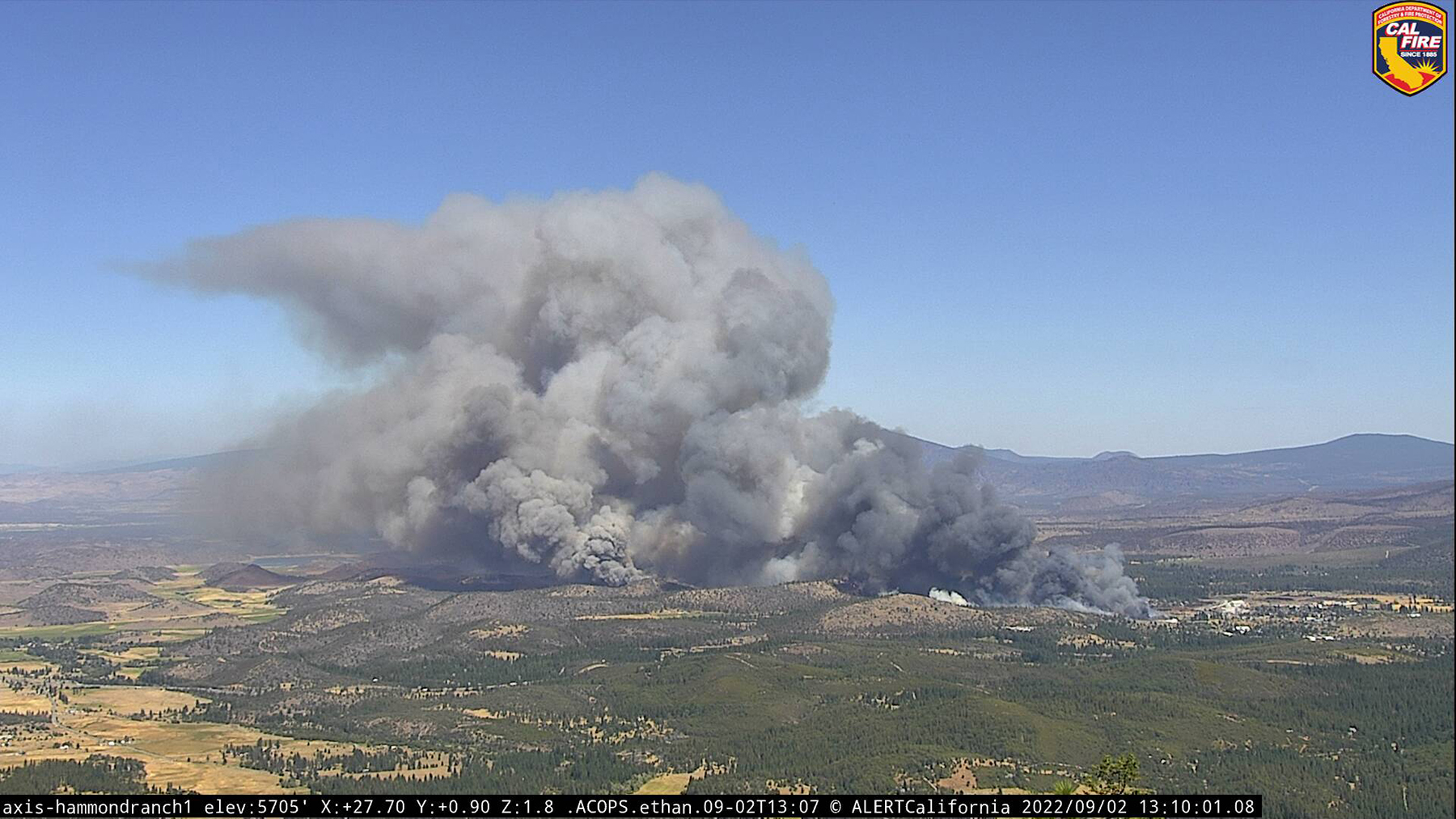 Researchers also are using ALERTCalifornia cameras and sensors to monitor ongoing structural engineering experiments involving UC San Diego's Large High-Performance Outdoor Shake Table, the world's largest outdoor earthquake simulator.
Multi-hazard response system
The 1,036 high-definition cameras deployed as part of ALERTCalifornia are "able to pan, tilt, zoom and perform 360-degree sweeps and provide 24-hour monitoring with near-infrared night vision capabilities," according to a May 3 news release from UC San Diego. Live feeds from the cameras are available for viewing on the ALERTCalifornia website.
"Each camera can view as far as 60 miles on a clear day and 120 miles on a clear night," the release states. "Using the cameras and associated tools, firefighters and emergency managers can rapidly confirm fire ignition, quickly scale fire resources, monitor fire behavior, support evacuations through enhanced situational awareness and monitor fires through containment." Mobile units also are available to be deployed as necessary during an event.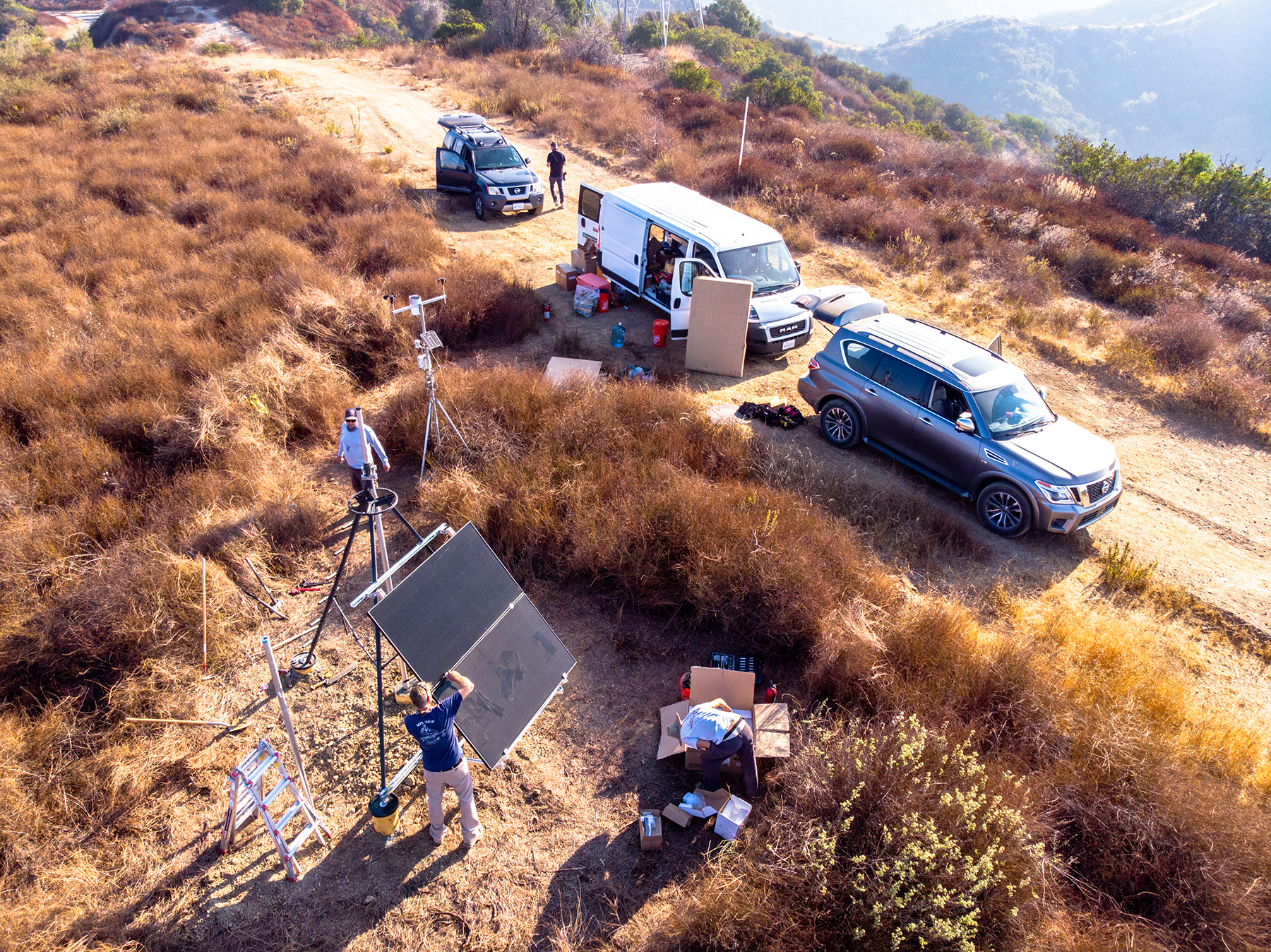 In addition to the data it records through its camera network, ALERTCalifornia works with partners to manually collect data by means of drones and aircraft equipped with lidar and hyperspectral imaging technology. Besides informing efforts to fight wildfires and respond to other natural hazards, the data may be used to characterize forest health and improve the scientific understanding of the long-term effects that natural disasters may have on air quality, water quality, soil quality, and human health.
"This two-pronged camera and data-driven approach will aid in the development of effective and time-critical plans for natural disaster prevention, response and mitigation," according to the May 3 release. Data from the cameras also may be used to monitor snowpack levels, flooding, landslide hazards, and road conditions.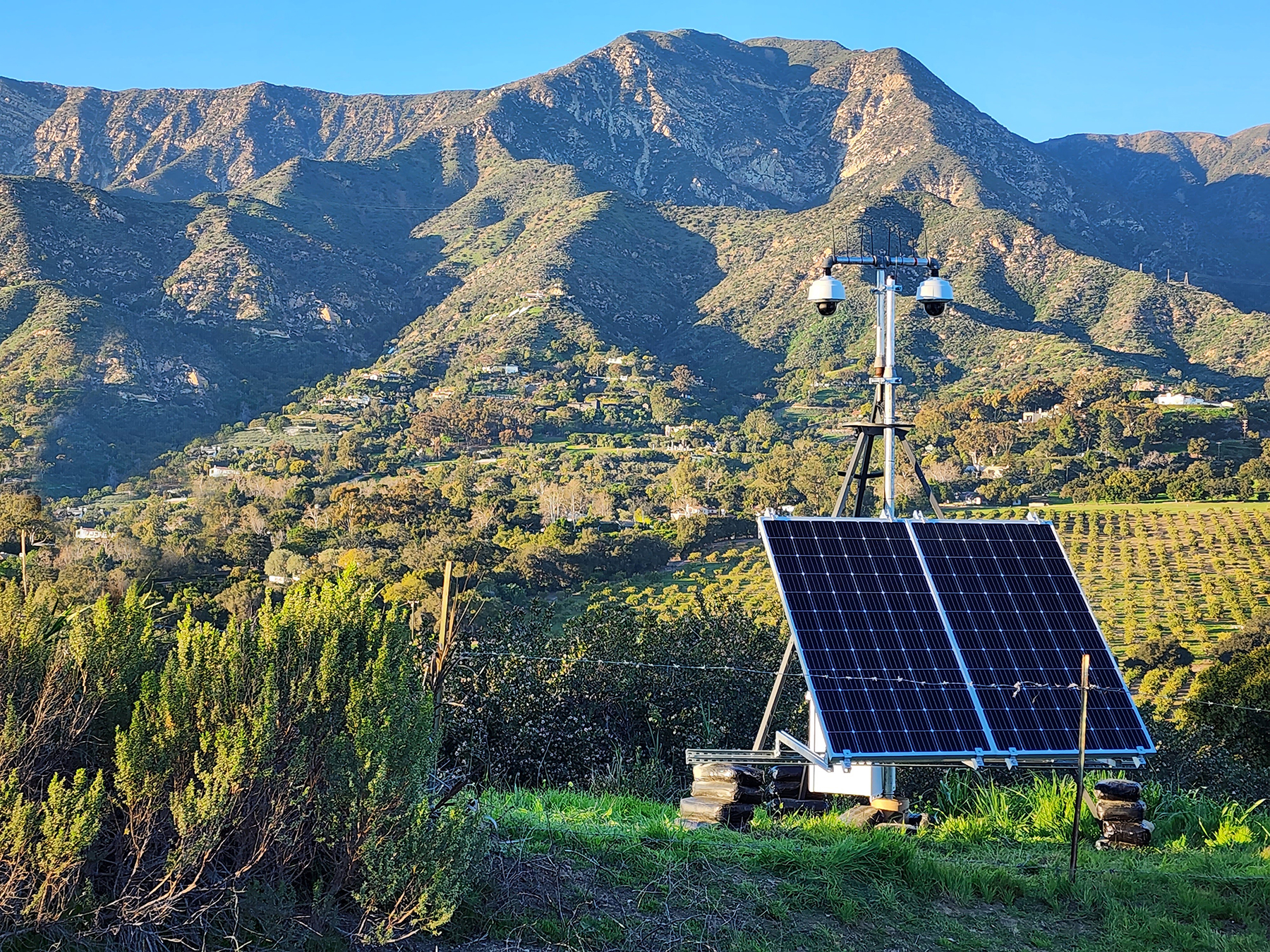 Ultimately, ALERTCalifornia is "creating a multi-hazard response ecosystem," says Falko Kuester, Ph.D. S.E., the co-principal investigator for ALERTCalifornia, a professor of visualization and virtual reality at the California Institute for Telecommunications and Information Technology and a professor in the departments of Structural Engineering and Computer Science and Engineering at UC San Diego's Jacobs School of Engineering.
Observing shake table testing
In 2022, UC San Diego's outdoor shake table was upgraded so that it could move in six directions, enabling the shake table to reproduce seismic conditions much more accurately. The advanced shake table offers a "unique opportunity" for ALERTCalifornia "to retarget our remote sensing capabilities that normally do long-duration acquisition" of data, Kuester says.
Recently, the shake table was used to conduct seismic testing of a 10-story building made of cross-laminated timber. By using mobile camera units and drones during the shake table testing, ALERTCalifornia was able to "get the right sensor to the right location at the right time to then observe (unfolding) dynamic events," Kuester says. Along with testing rapid deployment of the sensor networks, researchers were able to gain "unique views that otherwise wouldn't be available" during the shake table test, he notes.
Data collected by the ALERTCalifornia sensors offer vast amounts of "content that can be acquired, processed, synthesized, and then analyzed," Kuester says. "Each pixel tells a story. For a structure, it might tell you how much a particular floor or particular edge of your structure is displacing and moving."
Voluminous data
The large volume of data collected by the ALERTCalifornia system offers an ever-growing trove of information for researchers and others to make use of. "Currently, the system acquires one gigapixel's worth of image data from the camera network, which translates to one billion data points per second," according to the news release. "ALERTCalifornia's archive of recorded and processed raw data is growing as its camera network expands and new types of data are gathered."
As new and more advanced sensors are added to the network, the amount and types of information collected will continue to grow. "There will be more and more actionable data over the years," Kuester says.
This expansion of data types is expected to trigger new applications beyond those currently envisioned by the ALERTCalifornia system, Kuester says. "I can see a broad range of other opportunities to utilize the data for good," he says. "There are many questions that haven't even been asked yet. That's when it gets really exciting because there's room to grow and innovate."
This article is published by Civil Engineering Online.