By David Jen
Solutions for seismicity and sustainability will come together in the new BENCH/ headquarters, which recently broke ground in Manila, Philippines.
BENCH/, the clothing and apparel branch of Philippine conglomerate Suyen Corp., boasts more than 600 locations in the Philippines in addition to stores in China, the Middle East, and the United States, according to the BENCH/ website. The headquarters will bring together new office space, state-of-the-art design studios, and event spaces.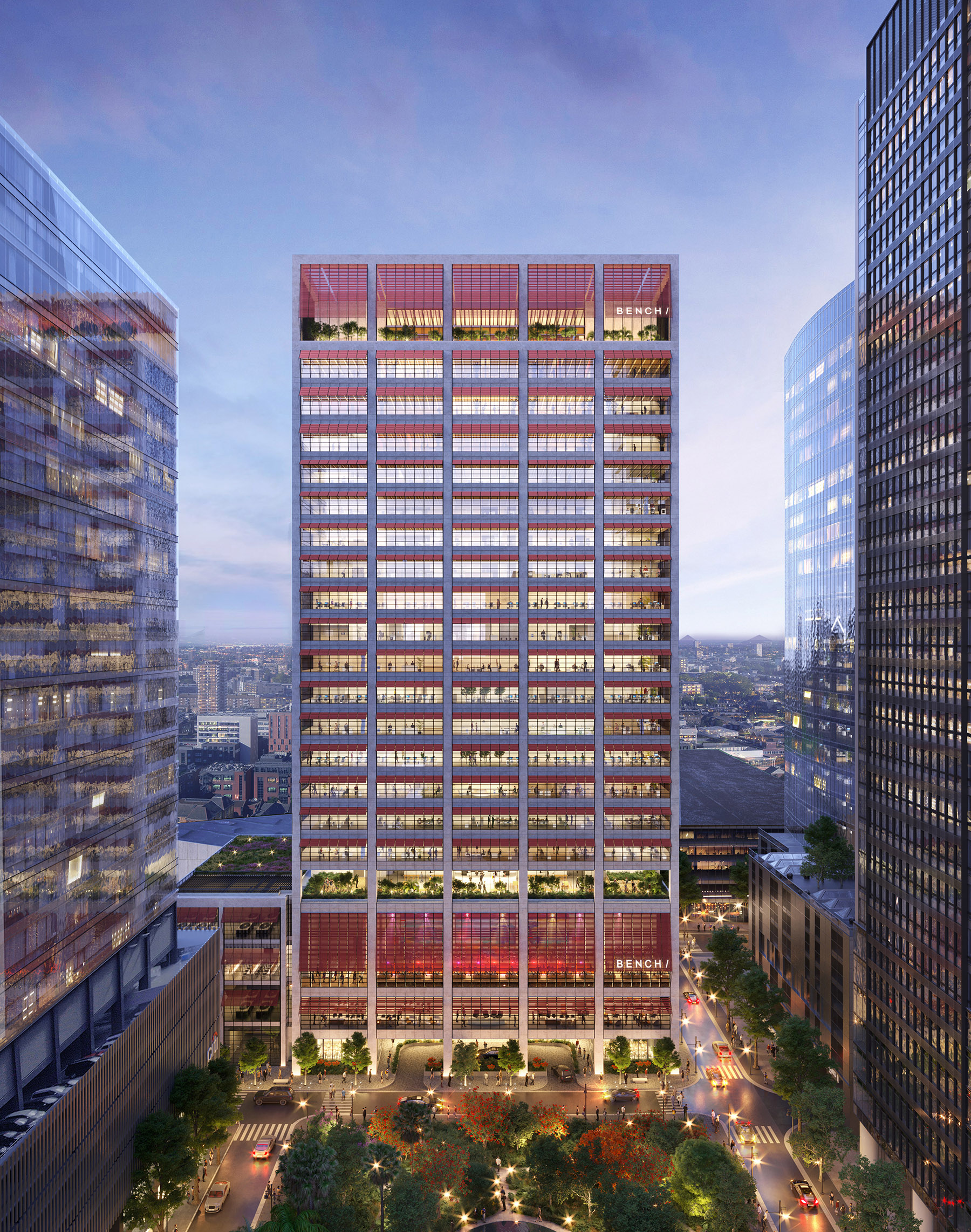 Designed by London-based practice Foster + Partners, the 24-story office building will feature a large, ground-floor atrium along with another atrium at the top of the building that will span four stories and help bring natural light into the upper-floor offices.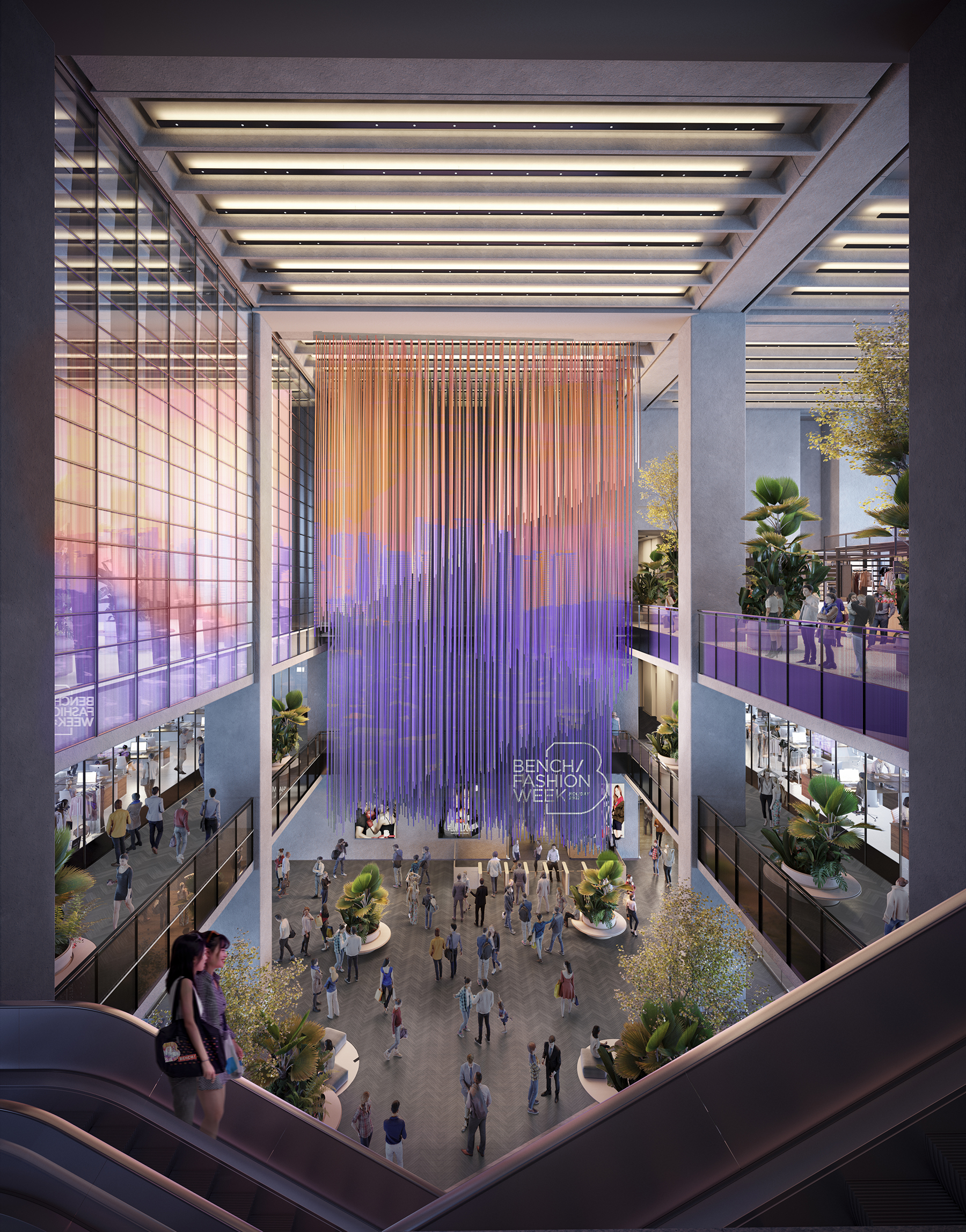 With an interconnected, flexible workspace in mind, the design incorporates "lightweight, long-span precast elements which result in column-free spans of more than 15 meters," according to press material provided by Foster + Partners. "The precast elements have been carefully articulated to achieve airy, open-plan interiors with carefully integrated services."
With the project located less than 1 km from the West Marikina Valley Fault system, Foster + Partners employed a performance-based, seismic-design strategy to prepare the structure for earthquakes.
One seismic hazard analysis estimated the system's recurrence interval between 200 and 400 years. And with the last known seismic event dating to the 17th century, experts expect the fault system to soon move into an active phase.
While engineers in prescriptive seismic design are guided by code requirements that define a set of building characteristics, a performance-based methodology drives design by first defining performance metrics that the design will achieve, according to a report titled Guidelines for Performance-Based Seismic Design of Buildings released by the Federal Emergency Management Agency in 2018.
"The resulting design may or may not conform to the prescriptive requirements of the building code, but it is expected to reliably meet the stated performance objectives," continues the report.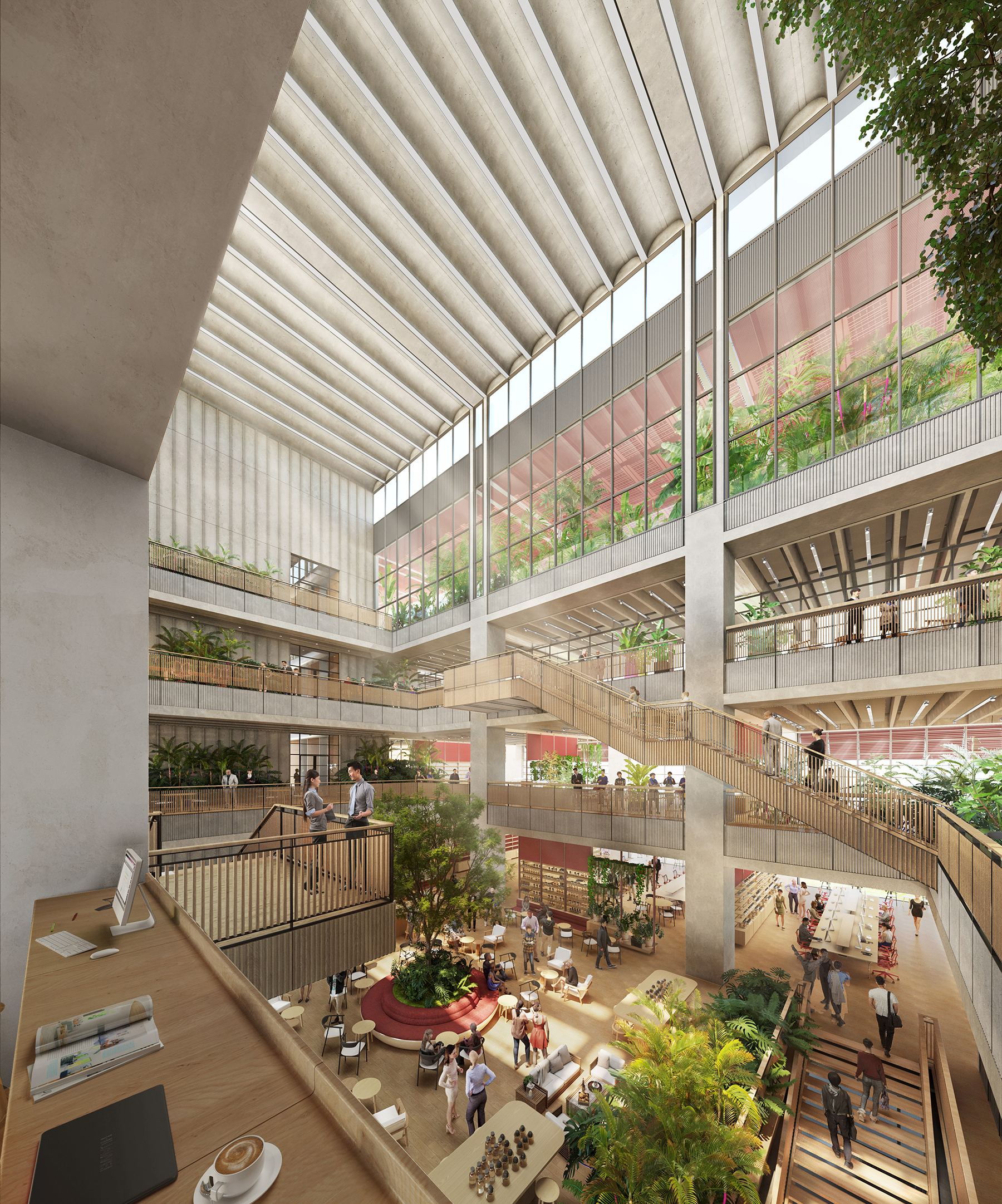 Foster + Partners designed the BENCH/ building to prevent collapse under the maximum considered earthquake — a shaking event with a return period of 2,475 years — and to exhibit an "essentially elastic response and limited structural damage under the service level earthquake, a more frequent shaking event having a return period of 43 years," said Roland Schnizer, a senior partner at Foster + Partners, and Andrea Soligon, P.E., S.E., CEng, M.ASCE, a partner and structural engineer at Foster + Partners, in a joint response.
The seismic hazard at the SLE and MCE hazard levels is primarily associated with magnitude 6.5-8 earthquakes at distances of 0-25 km on the Marikina Valley Fault, according to Foster + Partners. Additionally, subduction earthquakes with magnitude 8-8.9 at distances of 100-150 km contribute to approximately 15% of the hazard and are associated with the Manila Trench subduction interface. (The Walnut Creek, California, office of Fugro prepared the probabilistic seismic hazard assessment for the project).
"(The building's) seismic-force-resisting system consists of ductile coupled reinforced-concrete shear walls supplemented by reinforced-concrete moment frames along one direction only," all of which were specifically designed for controlled seismic-energy dissipation, said Schnizer and Soligon.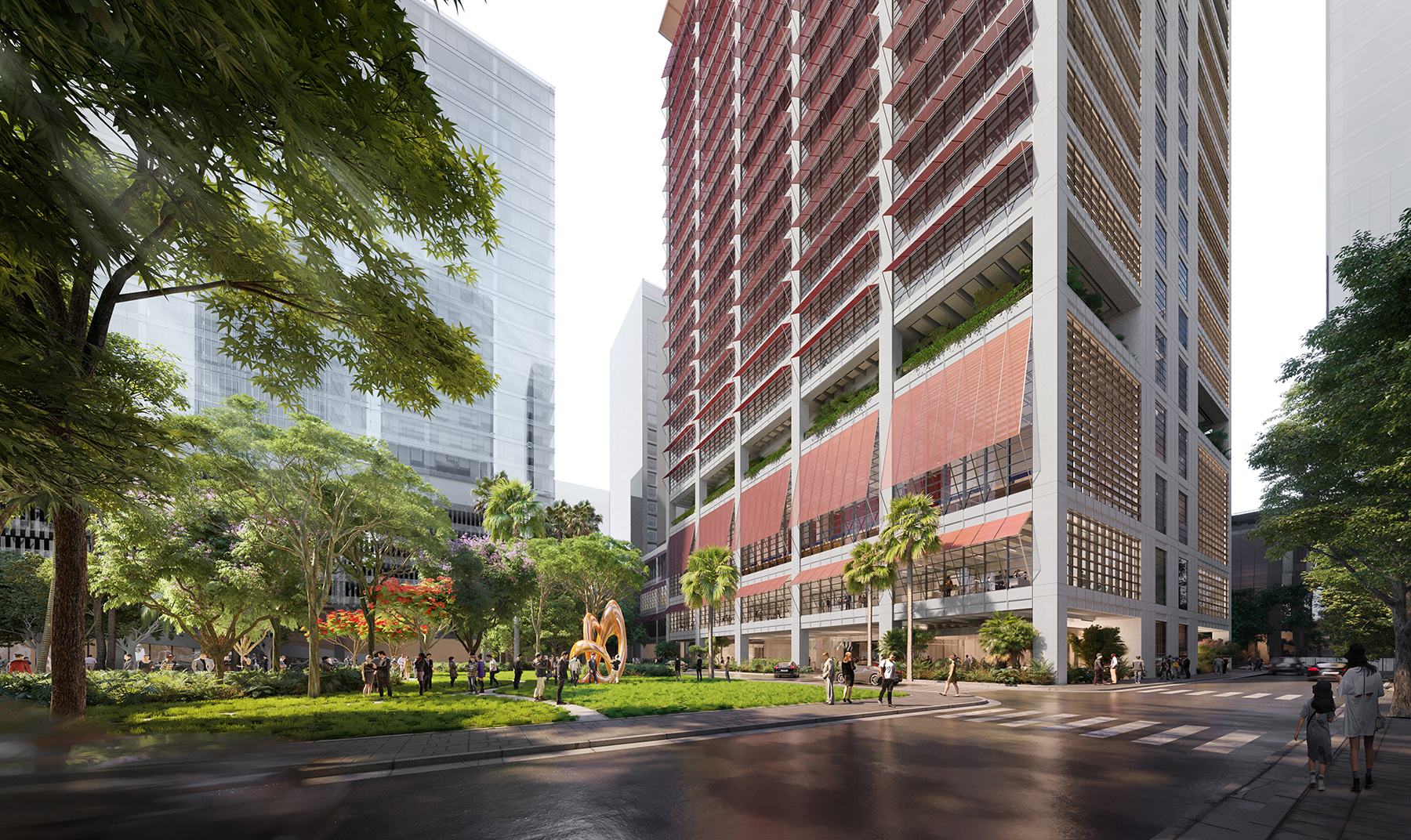 The building design also employs a suite of features to minimize its carbon footprint.
Awning systems on the east and west facades will help reduce the solar gain within the building's interior, while solar panels will shade the rooftop space and provide more than 10% of the building's power requirements. The building will also include operable windows equivalent to 10% of the facade area.
"It is designed for its location with passive design strategies and optimized solutions, aided by our in-house tools for reduced embodied and operational carbon," says Luke Fox, Foster + Partners head of studio, in written press material.
Foster + Partners is providing fully integrated design services for the project, including architecture and interior design, structural design, environmental and sustainable design, and lighting services.
This article is published by Civil Engineering Online.