By David Jen
Foster + Partners — a global studio for sustainable architecture, urbanism, engineering, and design — revealed designs in September for a new 53-story office and residential tower to enhance the southern waterfront district of Qingdao in northeastern China.
The project will leverage views of the Yellow Sea and a pedestrian plaza to create "a new thoroughfare to the sea," says Gerard Evenden, head of studio at Foster + Partners, in press material from the company.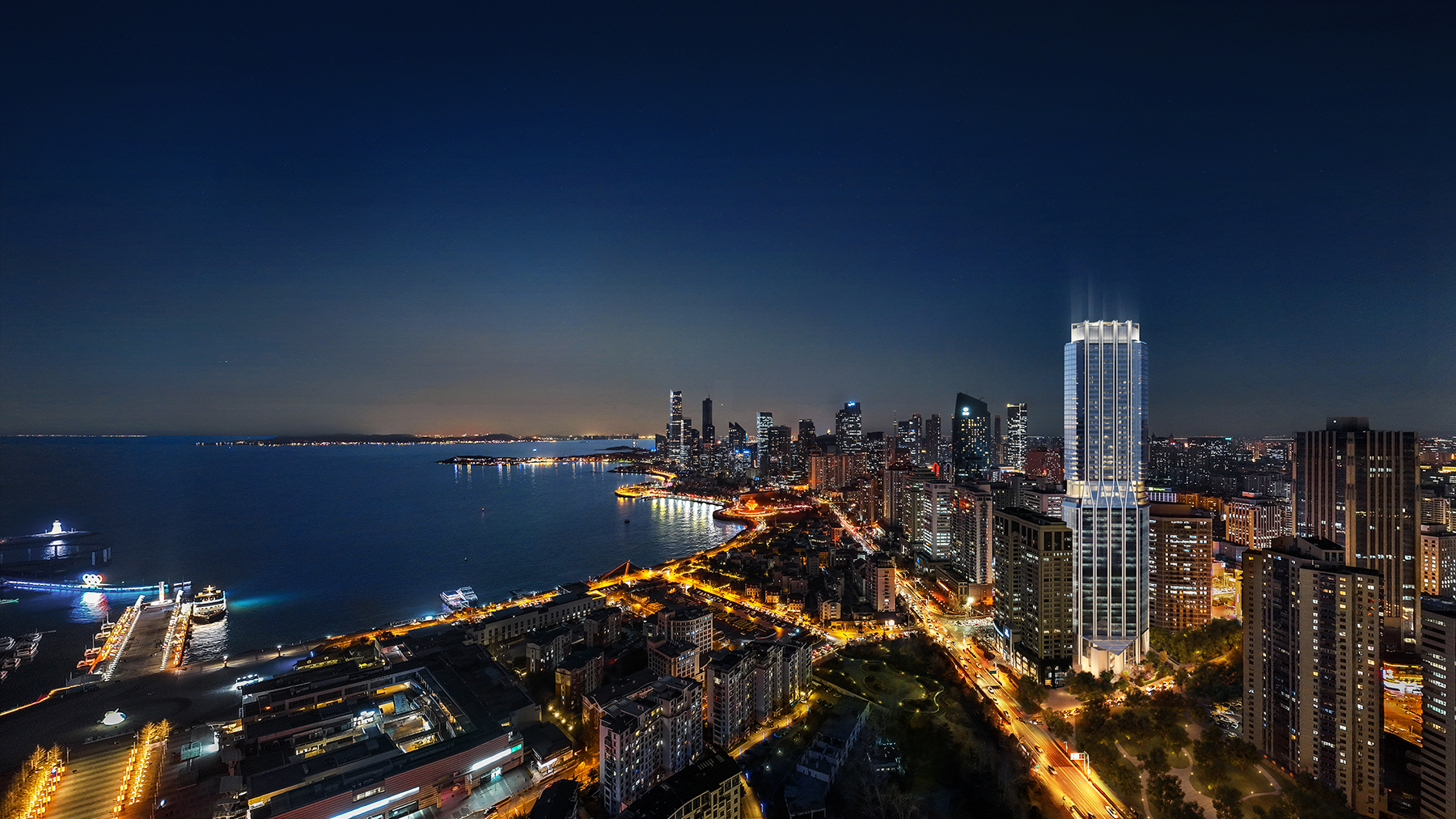 According to John Blythe, a senior partner, "The tower's distinctive form responds to its scenic waterfront context, with a triangular plan that maximizes views out to sea for office workers and residents. Across the development, the use of local Shandong stone reflects the area's natural beauty and complements the city's material palette."
In a push for urban renewal, the city has planned some 1,300 construction projects for 2023, ranging from new infrastructure to historic protection in addition to new buildings and parks.
At the foot of the new waterfront tower, an art gallery and landscaped garden on the site's east side will accentuate the project's green space. Designated car drop-off zones along the area's perimeter and a nearby subway station will help create a "fully pedestrianized public realm" that will act as an interface between the building and its surroundings, according to press material.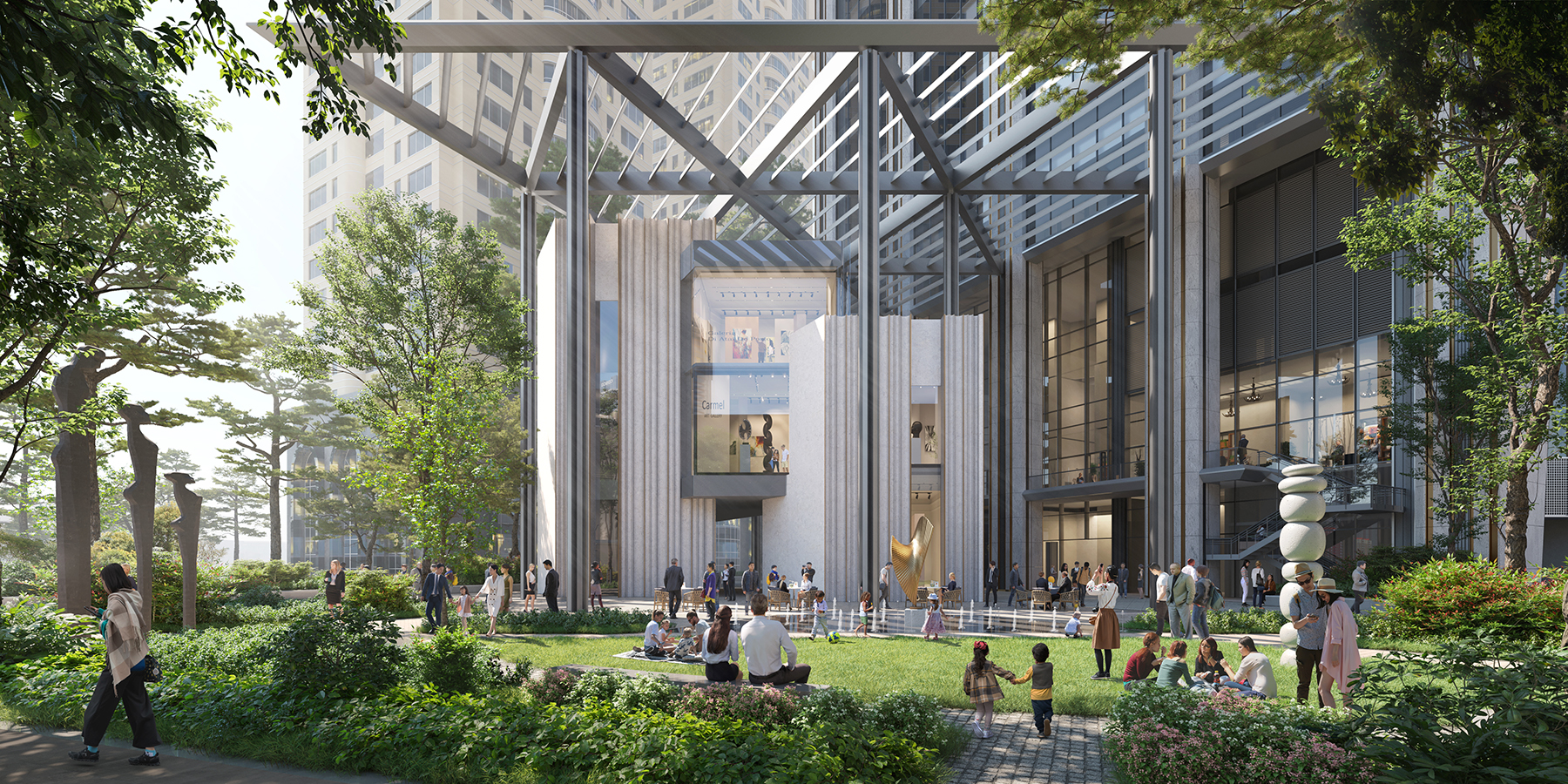 Canopied spaces will invite visitors into ground-level retail shops inspired by local rock formations. Foster + Partners intends the space to act as a new food and beverage destination for Qingdao.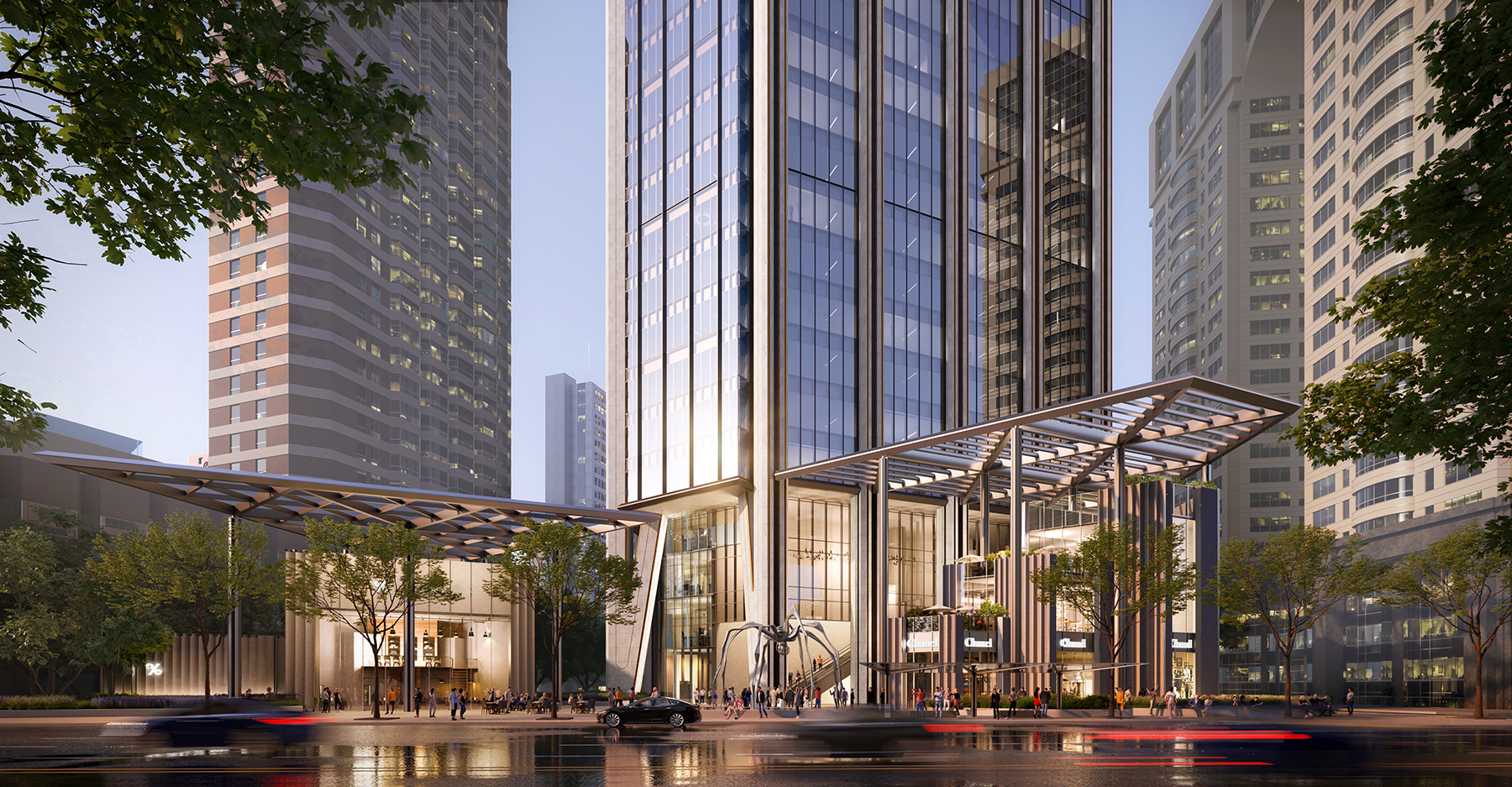 Three vertical zones will then divide the various uses of the 240 m high tower.
Skybridges will connect two adjacent retail buildings with the new tower's second-floor lobby that will feed the office floors, which will include double-height spaces along the south side of the floor plate.
Above the office floors, a three-story clubhouse — complete with a bar, private dining rooms, and a west-facing infinity pool — will offer relaxation spaces for workers, residents, and club members.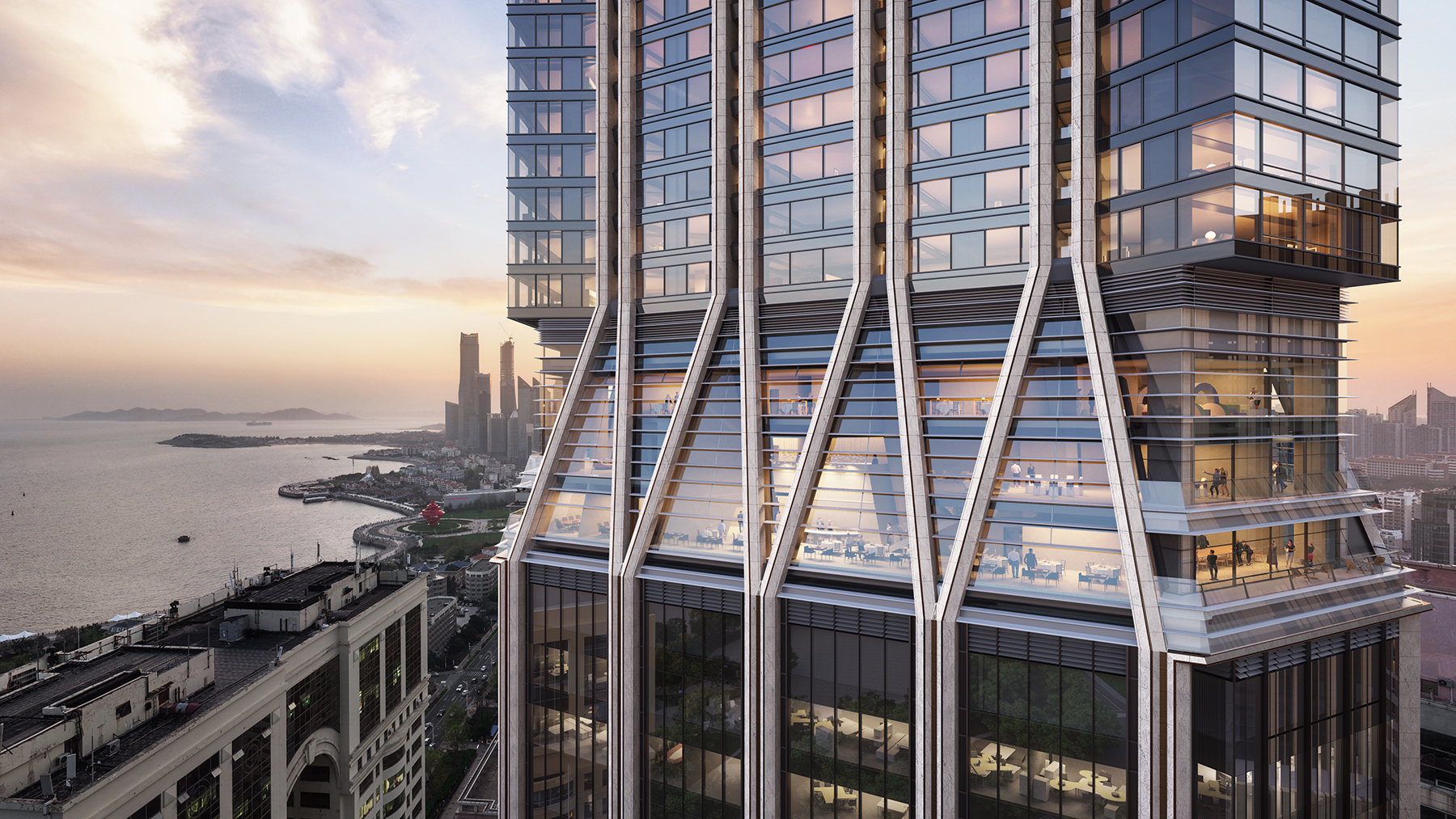 And finally, atop the clubhouse, 105 apartments in the tower's upper levels will feature cantilevered terraces and wraparound window walls for panoramic views of the sea.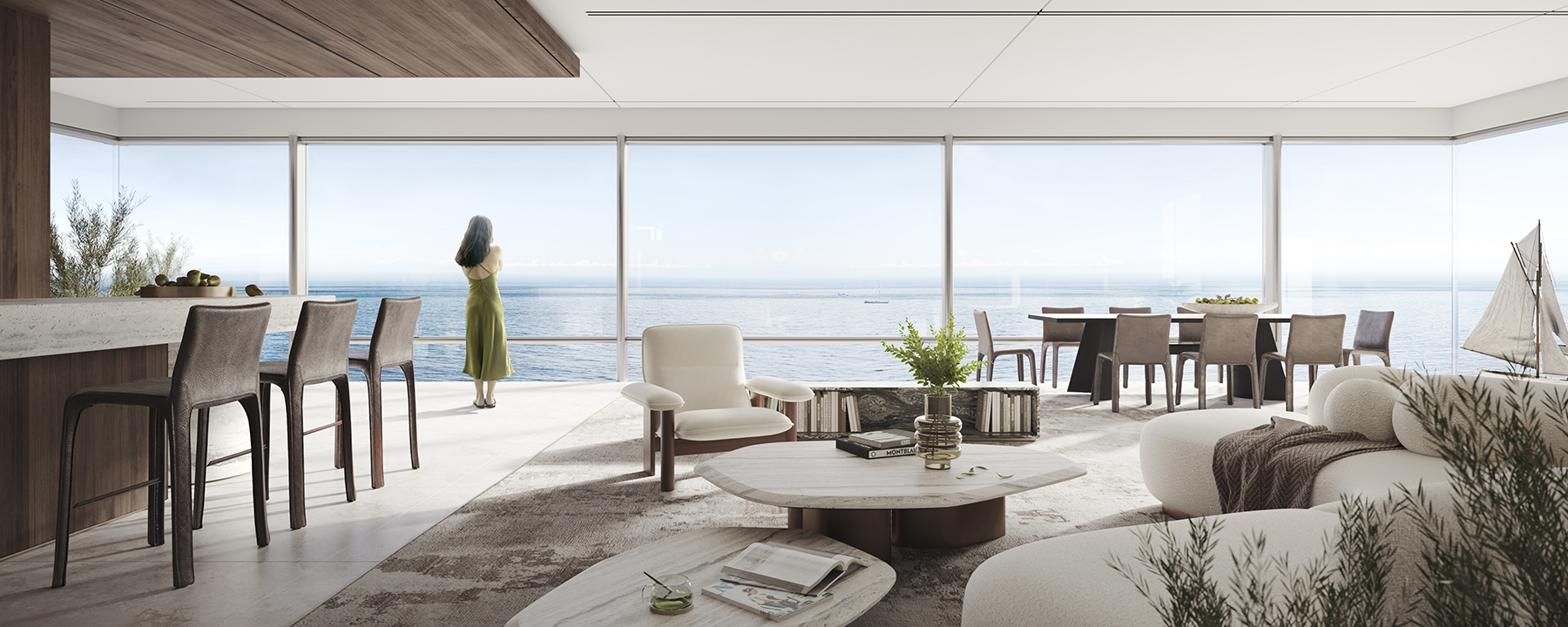 Operable windows throughout the office and residential floors will provide natural ventilation. The project will target three-star green building certification, Leadership in Energy and Environmental Design v4, and International WELL Building Institute v2, according to Foster + Partners.
From a fishing village in 1897, the city of Qingdao endured German and Japanese occupations during the first half of the 20th century. In 1984, the Chinese government named it a Special Economic and Technology Development Zone, which allowed in foreign investment that helped grow the city. Now an international trading hub, the city boasts world-famous breweries, high technology, and coastal tourism.
This article is published by Civil Engineering Online.