First, I want to thank you for making ASCE the best professional civil engineering organization in the world. I also want to congratulate you because you are doing something extra­ordinary. Right now, you are going over 100,000 km per hour!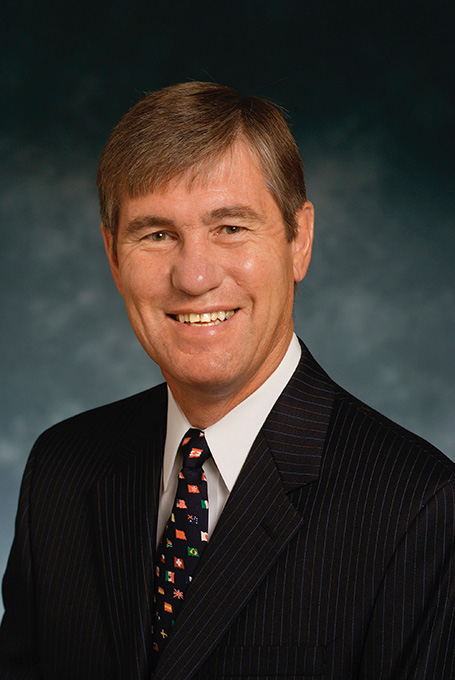 I told that to my son Patrick when he was 7. He gave me a strange look and said, "What do you mean, Papa?" I said, "You see, you are on the Earth, and the Earth is going around the sun. The orbit is about 1 billion km long, and the Earth does that in 365 days. So when you divide 1 billion km by 365 days times 24 hours, you get over 100,000 km per hour."
Patrick was impressed but asked, "Papa, if I am going so fast, how come I cannot feel the wind?" I said, "Well, we are both stuck to the Earth by gravity. We are both going at the same speed, and there is no longitudinal acceleration. It's like going very fast in a car in the middle of a dark desert with no trees as a reference. Plus, the atmos­phere protects us, and there is no wind once you get into space beyond Earth."
Patrick was not impressed by my answer, but his question was wonderful. So here you are, all of you, going over 100,000 km per hour, doing this remarkable thing, and yet you cannot feel the wind.
ASCE is doing remarkable things, and I want you to feel the wind. I want you to feel the Dream Big wind, I want you to feel the Future World Vision wind, I want you to feel the wind of ASCE's networking power, I want you to feel the wind of ASCE as your professional family.
Indeed, ASCE is our professional family. In life we have two main families: our blood family and our professional family. We wouldn't think twice about helping our children, our spouses, or our parents if they needed something. We should have the same reaction when it comes to ASCE. Like the words of President John F. Kennedy, "Ask not what ASCE can do for you, ask what you can do for ASCE."
My dream as a young boy growing up in France was to be successful. And as my career progressed, my dream got bigger — it evolved to wanting to help others. In a way, my dream has come true. It is now my turn to help you make your dream come true. And I cannot think of better advice than to tell you to continue to be an ASCE member, get involved, and connect with your professional peers. As a member, you are part of a 150,000-person team, many of whom wish to help you.
As your president, I want to help you feel the wind by concentrating on communications with our members. I believe that ASCE offers remarkable value. One of our biggest challenges is that our members are not fully aware of all that ASCE does for them. So, I have created three meetings or groups to help communicate ASCE's value.
First is the Townhall, a virtual meeting with the ASCE president. This is an opportunity for members to meet with me once a month to ask questions.
Second is the Student Presidential Group. This is a working group of more than 20 students who work directly with me to solve the most important ASCE problems the students face.
And third is the Regions and Institutes Presidential Group. I will meet with the nine institute presidents and the 10 region directors to further develop the cooperation between them, listen to their advice, and create action items for the ASCE Board of Direction to consider.
What I ask are two things: remember to treat ASCE like your professional family and help whenever possible. You are my professional family, and I will always do my best to help you. Because I want you to feel the wind that is the American Society of Civil Engineers.
This article first appeared in the November 2020 issue of Civil Engineering.