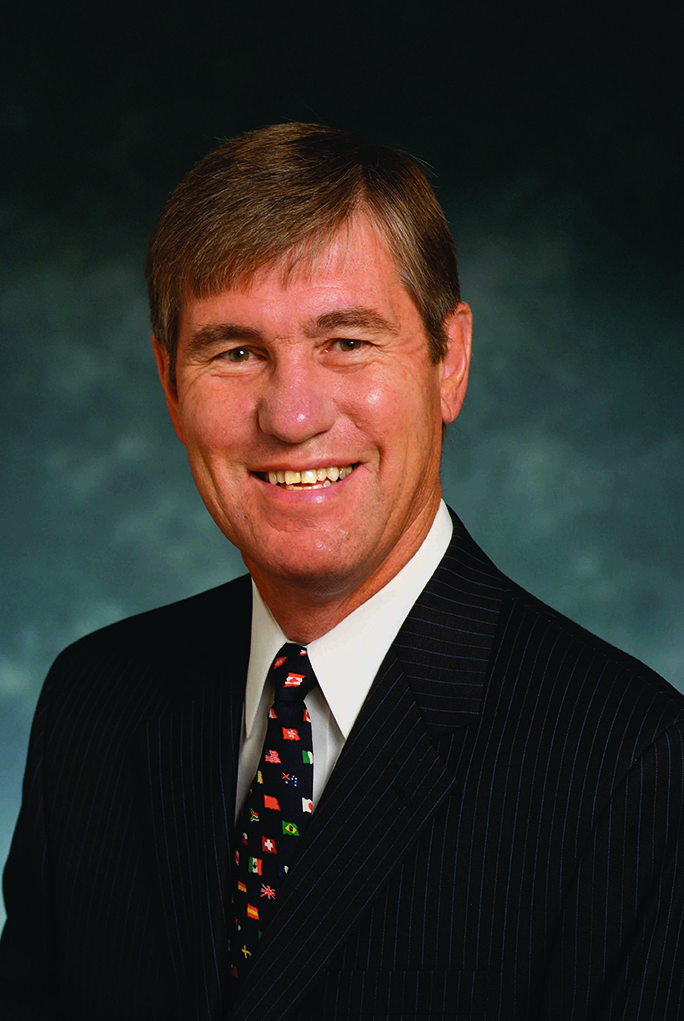 There is little doubt that what we build is mind-boggling at times and gives us a tremendous sense of pride to be civil engineers. So here, in no particular order, is a list we might choose from today.
1. Burj Khalifa, Dubai, United Arab Emirates (2009). Tallest building in the world with a height of 827 meters and foundations going 55 meters deep. It settled only 50 millimeters.
2. Tower of Pisa, Pisa, Italy (late 1300s). One of the most well-known and successful failures in geotechnical engineering.
3. Golden Gate Bridge, San Francisco (1937). An elegant suspension bridge that set a main span record length of 1.6 kilometers in 1937. It took nearly 30 years before that record was surpassed.
4. Eiffel Tower, Paris (1889). Built for the 1889 Exposition Universelle, this 300-meter-tall tower is attractive because of its elegance and harmonic lines. Although, geotechnical engineers might think of it as a big, beautiful drill rig.
5. St. Isaac's Cathedral, St. Petersburg, Russia (1858). This massive cathedral is most impressive because of its grandiose allure. It was built on soft clay and settled about 1 meter.
6. Channel Tunnel, linking England and France (1994). Tunneling teams started on opposite sides of the English Channel, and through civil engineering magic, they met in the middle 30 meters under the sea.
7. Three Gorges Dam, near Yichang, China (2006). This is the largest dam in the world in terms of hydroelectric power generated. This concrete dam, standing 2.3 kilometers long and 175 meters high, slowed the Earth's rotation because of its size.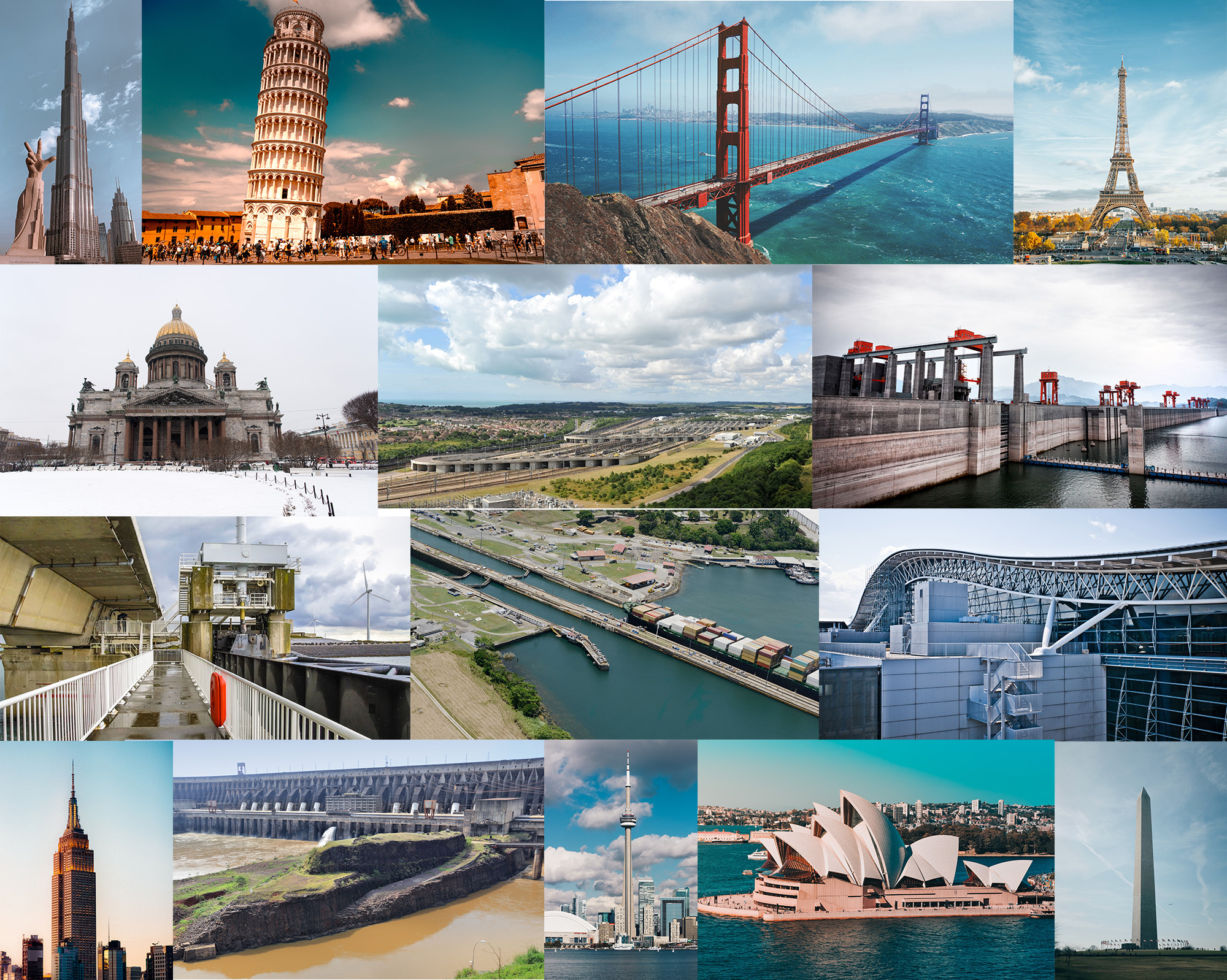 8. Netherlands North Sea Protection Works, southwest Netherlands (1997). A well-thought-out network of protection barriers against the sea when a storm surge combines with high tide. Some are large rotating gates, some have vertical gates, and all are optimized for safety and cost.
9. Panama Canal, Panama City (1914). This timesaving and cost-saving ship route project faced very difficult slope stability problems as well as worker health problems. It remains one of the busiest shipping lanes in the world with a recent expansion.
10. Kansai International Airport, Osaka, Japan (opened in 1994 and expanded in 2007). Building an international airport offshore in 20 meters of water on very soft soil was the challenge. The project was a success with a 36-meter runway on fill that settled 14 meters.
11. Empire State Building, New York City (1931). This American cultural icon is 443 meters high, has 102 stories, and at the time, was the tallest building in the world. And it was built in only 13 months!
12. Itaipu Dam, near Foz doIguacu, Brazil, and Ciudad del Este, Paraguay (1984). This two-country concrete dam is 225 meters high and 7.2 kilometers long. It's the second-largest hydropower production dam in the world.
13. CN Tower, Toronto (1976). This majestic, slender, and elegant structure is 553 meters tall with a revolving restaurant. It held the height record for a long time.
14. Sydney Opera House, Sydney (1973). This building's iconic shell-like shape defines the landscape of the Sydney Harbor while the 2,000-seat concert hall manages to create an intimate atmosphere.
15. Washington Monument, Washington, D.C. (1885). This symbolic freestanding column honoring George Washington, America's first president, was saved by an ingenious foundation engineer who avoided creating the leaning monument of Washington.
These are only some of the magnificent projects that civil engineers built throughout the world. Each year, ASCE recognizes the best civil engineering projects through the Outstanding Civil Engineering Achievement honor awards.
So, have you chosen your top seven yet? Here are the ones ASCE chose in 1997: 3, 6, 8, 9, 11, 12, and 13. Regardless of which ones you chose, I hope you'll agree with me that we should be very proud to be civil engineers.
If you have questions or comments, please email me at [email protected].
This article first appeared in the July/August 2021 issue of Civil Engineering.