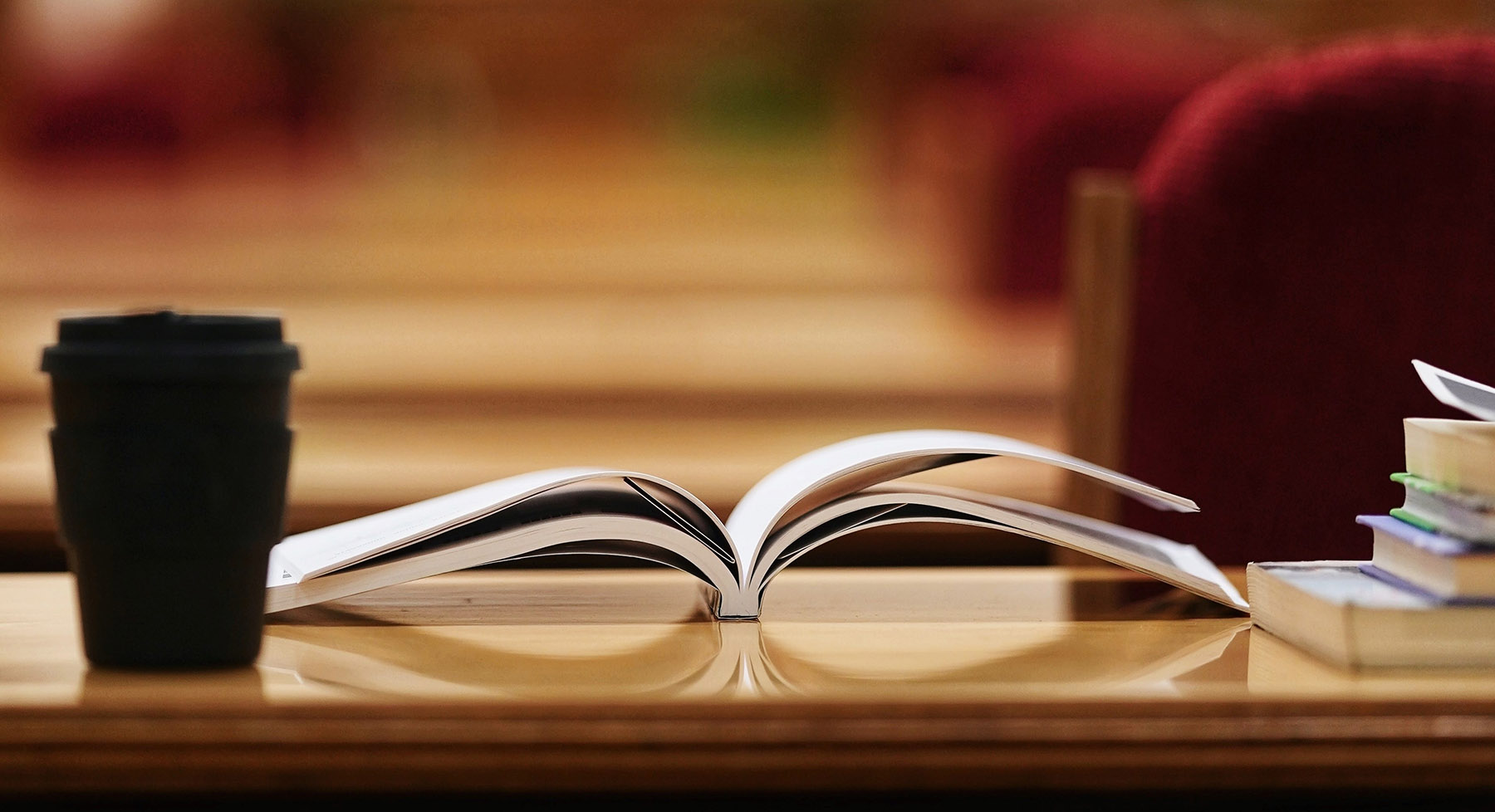 Edited by Margaret M. Mitchell
Diversity, equity, and inclusion is a topic that in recent years has come to the forefront at learning institutions across the country. School administrators, educators, and instructors alike are trying to determine ways to increase underrepresented groups' access to high-quality education, ensuring classrooms have a better mix of students from different races and backgrounds.
But how do we actually make diversity a reality in higher education — engineering education specifically? It's a challenge that Walter C. Lee, Ph.D., an associate professor of engineering education at Virginia Tech, is chipping away at it in a research group he created and oversees: Growing in our Understanding of Inclusive Diversity in Engineering, or GUIDE.
"I think the biggest mistake we make as educators is treating diversity like it's peripheral to or separate from engineering education," Lee explained. His mission to combat this is twofold: to make the connection between diversity and engineering education more obvious and to develop practical tools that will enable educators to "readily assess and pinpoint" where to focus their efforts to advance diversity in engineering education.
Lee took some time to answer questions from Civil Engineering:
How would you define GUIDE?
GUIDE is essentially a group of researchers who have decided to focus their engineering education research on topics related to advancing equity. It operates similar to how I'd imagine a research group working in a civil engineering department would operate. Most of the members are Ph.D. students I'm advising, though other graduate and undergraduate students have also been members.
The purpose of GUIDE is to (1) conduct practice-informed research that is focused on identifying areas of opportunity within engineering education to advance diversity, equity, and inclusion, and (2) develop and evaluate research-based solutions for making engineering a more inclusive and equitable environment.
GUIDE's mission is 'to advance understanding of the role that diversity plays in engineering, actively and intentionally connecting research to practice.' How do you do that?
My general goal is to make the connection between diversity and engineering so evident that it's impossible to discuss engineering or engineering education without acknowledging the people. So, I'm constantly looking for ways to further highlight that aspect of engineering from as many perspectives as possible.
My personal approach to doing this is to regularly read literature focused on as many groups as possible in engineering and to emphasize whenever I can the fact that engineering is done by people, with people, and for people. The challenge is that we often make assumptions about who those people are, and it takes continual probing to break that habit or to even realize that we're doing it and then see it as a problem.
So, my current approach is to intentionally integrate the information so that topics associated with diversity, equity, and inclusion don't seem out of place in an engineering context. And there are many opportunities to do it. Whether we're talking about design, safety, ethics, teamwork, communication, you name it; almost everything we want engineers to know is impacted by the fact that humans are not monolithic, and society is socially stratified. If you start there, the role diversity plays in engineering, in my opinion, is a natural next step. So I apply that philosophy to both my research and practice and make sure both of those are informing the other. Most of the research I do is inspired by practice.
Why did you decide to form GUIDE?
I think to answer that fully, I need to talk about another initiative I've been involved in for quite some time, and that is the Center for the Enhancement of Engineering Education. CEED is home to most of the recruitment, retention, and student support efforts within the College of Engineering at Virginia Tech and primarily focuses on underrepresented populations. The support efforts include outreach, mentoring programs, living-learning communities, and supporting student organizations such as the National Society of Black Engineers, the Society of Hispanic Professional Engineers, and the Society of Women Engineers.
I served as a program assistant with CEED for four years as a graduate student. During this time, I was able to work with a variety of students, and I wanted to create something similar yet focused primarily on engineering education research. I knew once I became a faculty member that I would want to continue supporting CEED's mission to increase the diversity of students who apply to, enroll in, and graduate from the College of Engineering.
Several years later, when I became an assistant professor, my focus shifted slightly, and I felt like there was one area noticeably missing in engineering education: a place where researchers grappled with issues associated with race, gender, class, sexual orientation, etc., and made sure their connection to practitioners was still there. So, I formed GUIDE.
I also started serving as the director of research for CEED, where I use my familiarity with the literature and education research to help wherever I can. An example of this might be helping the director of pre-college programs identify a questionnaire that can be used to evaluate an outreach program or working with the center director to submit a proposal to the National Science Foundation.
How do members of GUIDE interact with students, administrators, and instructors?
As a collective, we don't, at least not on a regular basis yet. But each member of the group interacts with different populations through their responsibilities beyond the research. For example, we've had group members who have directed a summer bridge program, led mentoring programs, taught classes, worked on university-level committees, contributed to interdisciplinary collaborations with other engineering disciplines, consulted with nonprofits, etc.
Our group really emphasizes the relationship between research and practice, and everyone is an advocate in their own way. So much of what we're learning and discussing in GUIDE is then taken back to the initiatives we are each individually involved in. And then we bring the lessons and challenges we encounter doing our work back to the research group to either share our insights, raise new questions, or get advice on how to best approach advancing an effort.
Have you seen your research make inroads in increasing the presence of underrepresented groups in engineering at Virginia Tech?
That's a common question and a difficult one to answer. It's similar to asking a civil engineering faculty member if their research has made inroads in impacting climate change. It's such a big challenge that I don't really focus so much on moving the needle myself as much as I focus on helping people better understand the lived experiences and challenges of those our work is focused on and identifying smarter ways to go about making a difference. I think our work has made a difference, but I don't try to quantify it. Hopefully one day we'll look back and see a huge difference. But for right now, we're mostly focused on advancing our knowledge and expertise related to education, research, and advocacy in this area.
What do you hope educators and perhaps even other researchers take away from your work?
It differs for each project, but generally, I hope they realize that if they're ignoring the ways in which society is stratified while doing their work, they're only telling half the story. And we all deserve the entire picture, especially future engineers.
For the students who participate in GUIDE, what do you hope they learn from their research?
My goal for every student in my research group is to empower them to ask important questions and to equip them with the tools necessary to pursue the answers to those questions. By the end of their dissertations, I hope each of them realizes their role in shaping society.

What are your chief challenges with GUIDE?
A big challenge my research group faces in our work is navigating the misconceptions that a lot of people, particularly engineers, have about differential outcomes (e.g., enrollment and graduation rates) and inequality. Because engineers often associate their success with an aptitude in math and science, it's easy for them to buy into the myth of meritocracy and assume that the people who are not pursuing engineering just couldn't cut it or they weren't interested or motivated enough.
GUIDE is more focused on addressing the systematic, cultural, and structural issues than the personal ones, so that's always a challenge. Engineering education as we know it has to change, and many people just haven't accepted that reality.
What do you want your legacy to be?
My only goals are to do right by the people I work with, teach, or study and to get as close to the truth as I can. If I can do both those things, I'm confident I'll have left engineering education better than I found it, and I'll be able to sleep at night.
Margaret M. Mitchell is the managing editor of Civil Engineering.

Do you have an innovative program for reaching and teaching today's technology-savvy civil engineering students? If so, email cema[email protected] using the subject line "Higher Learning."

This article first appeared in the November/December 2021 issue of Civil Engineering as "Integrating Diversity Issues into Engineering Education."