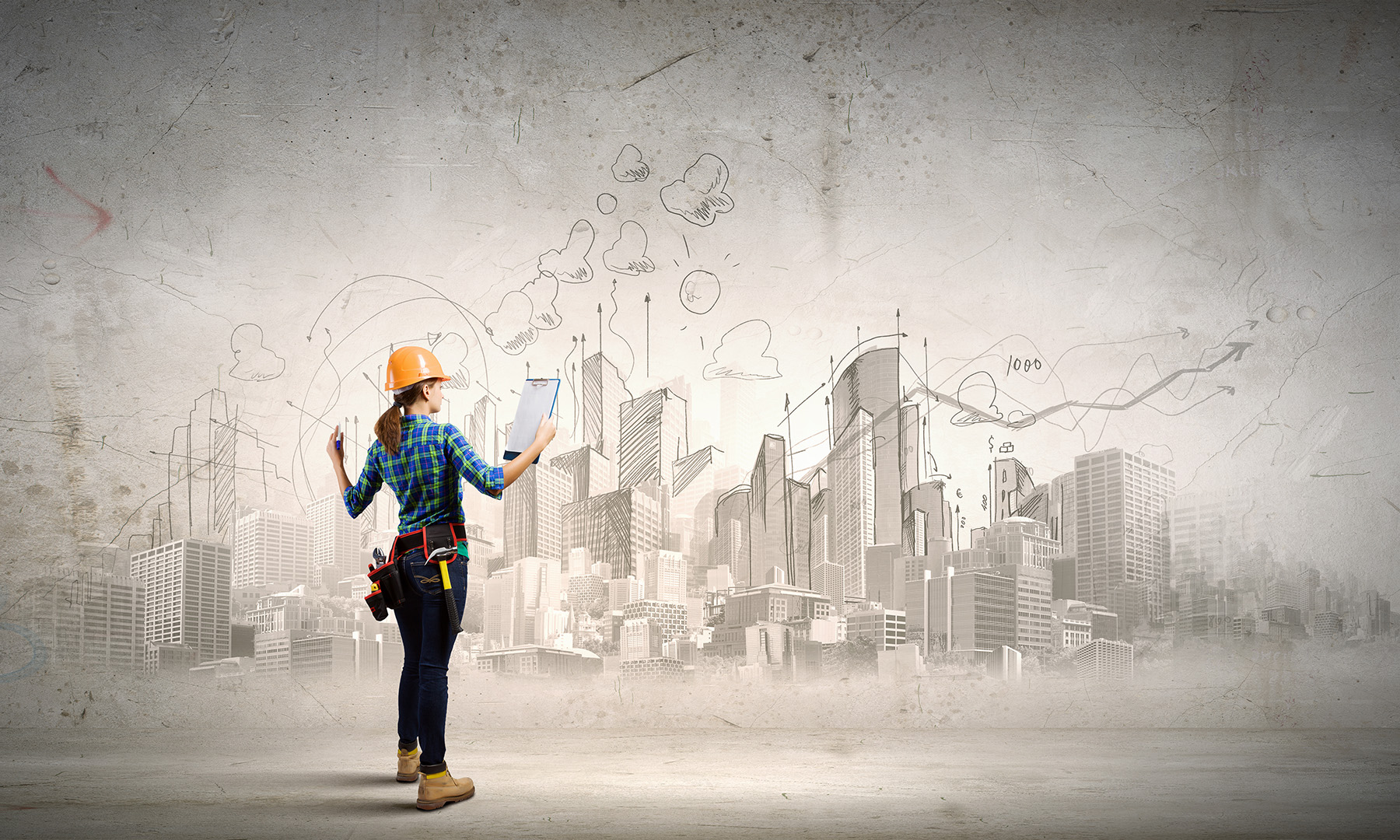 By Laurie A. Shuster
Over the past nine years, ASCE members have launched dozens of Civil Engineering Clubs at the high school and middle school levels, teaching students the basics of civil engineering and igniting their passion for the profession. Though their methods have varied, their success levels have remained high — even during the pandemic.
When ASCE launched its Civil Engineering Clubs program in 2013, it envisioned the clubs as a way for engineers from the profession and academia to capture the imaginations of teens with aptitude in STEM (science, technology, engineering, and mathematics) and demonstrate the fascinating ways that they could put that interest into practice in the field of civil engineering. Over the years, the clubs have been successful at doing just that.
"These clubs help support education in, and understanding of, the profession of civil engineering at the high school level," explains Sarah McEwen, P.E., M.ASCE, the chair of ASCE's Committee on Pre-College Outreach, the committee that established and maintains the CE Clubs program. "This is important because exposure and awareness of the profession early on are the best ways to recruit and sustain the workforce."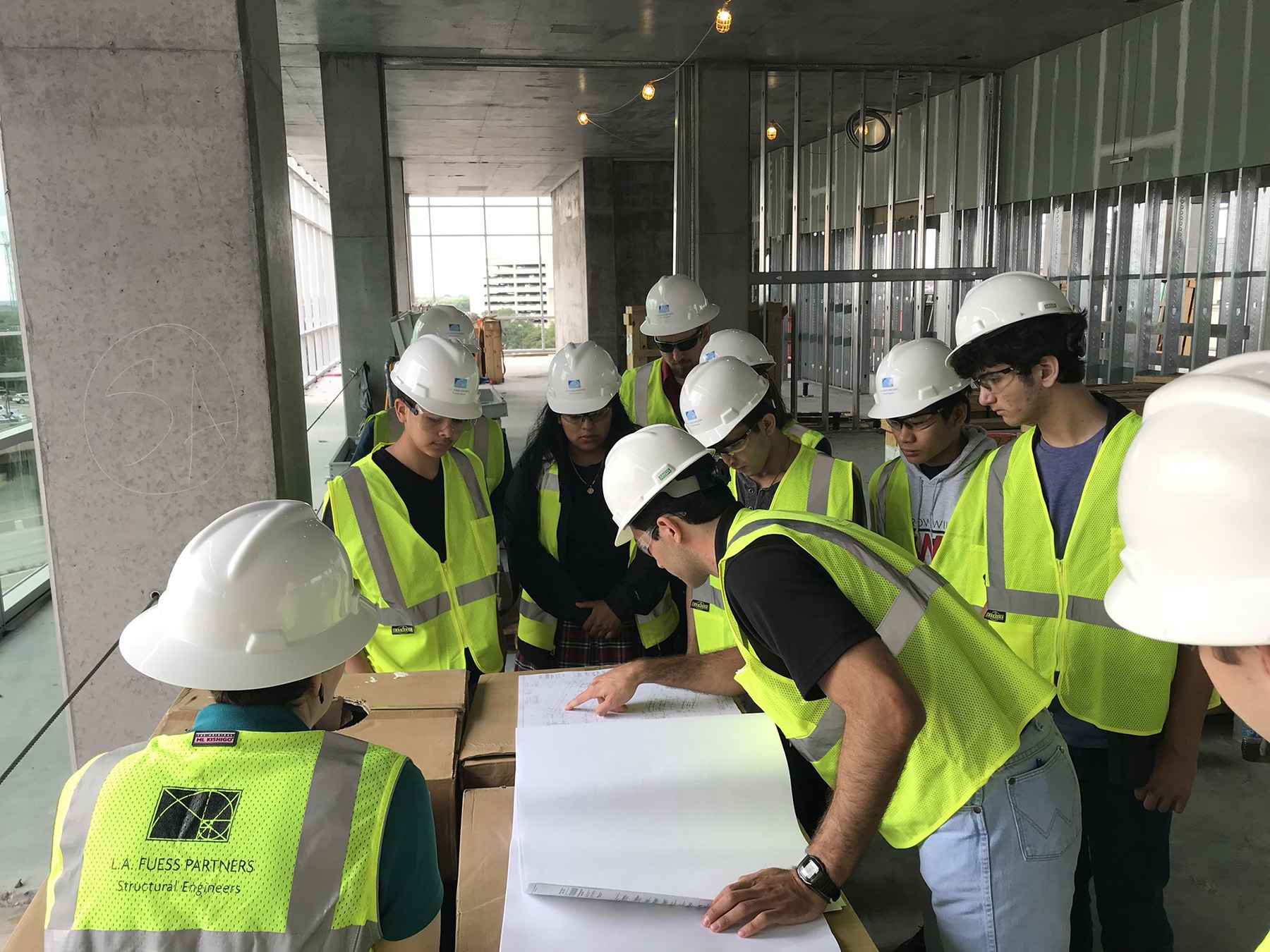 The clubs expose students to the idea that "engineering is more than robots and computers," McEwen says. "Civil Engineering Clubs allow us to show those interested in STEM another avenue of involvement."
CE Clubs are typically initiated by ASCE members who are involved in their local branches, sections, or younger member groups. Each volunteer leader works with a teacher or administrator in a specific school — or group of schools — to establish a club meeting schedule, promote membership to students, and supervise the meetings, which may be held weekly or biweekly (or on whatever schedule works for members).
"A teacher who is excited about the CE Club program and is willing to help you navigate the red tape of a school system, to get volunteers and presenters in the school doors is worth their weight in gold," says Jonathan Brower, P.E., M.ASCE, who has been involved since 2013 in two Dallas-area CE Clubs, at Woodrow Wilson High School and Hillcrest High School. A dedicated teacher or administrator "can help build the hype and excitement for the CE Club program and let you know what is and what is not working with the students," he says.
In addition to a variety of activities, club members visit engineering offices or project sites, engage in competitions among one another or with other schools, and hear from guest speakers from professional practice and academia. They may also visit local universities that offer civil engineering majors to interact with students there or help with real-life design projects. Once established, a club's activities are limited only by the imaginations of the leaders and students.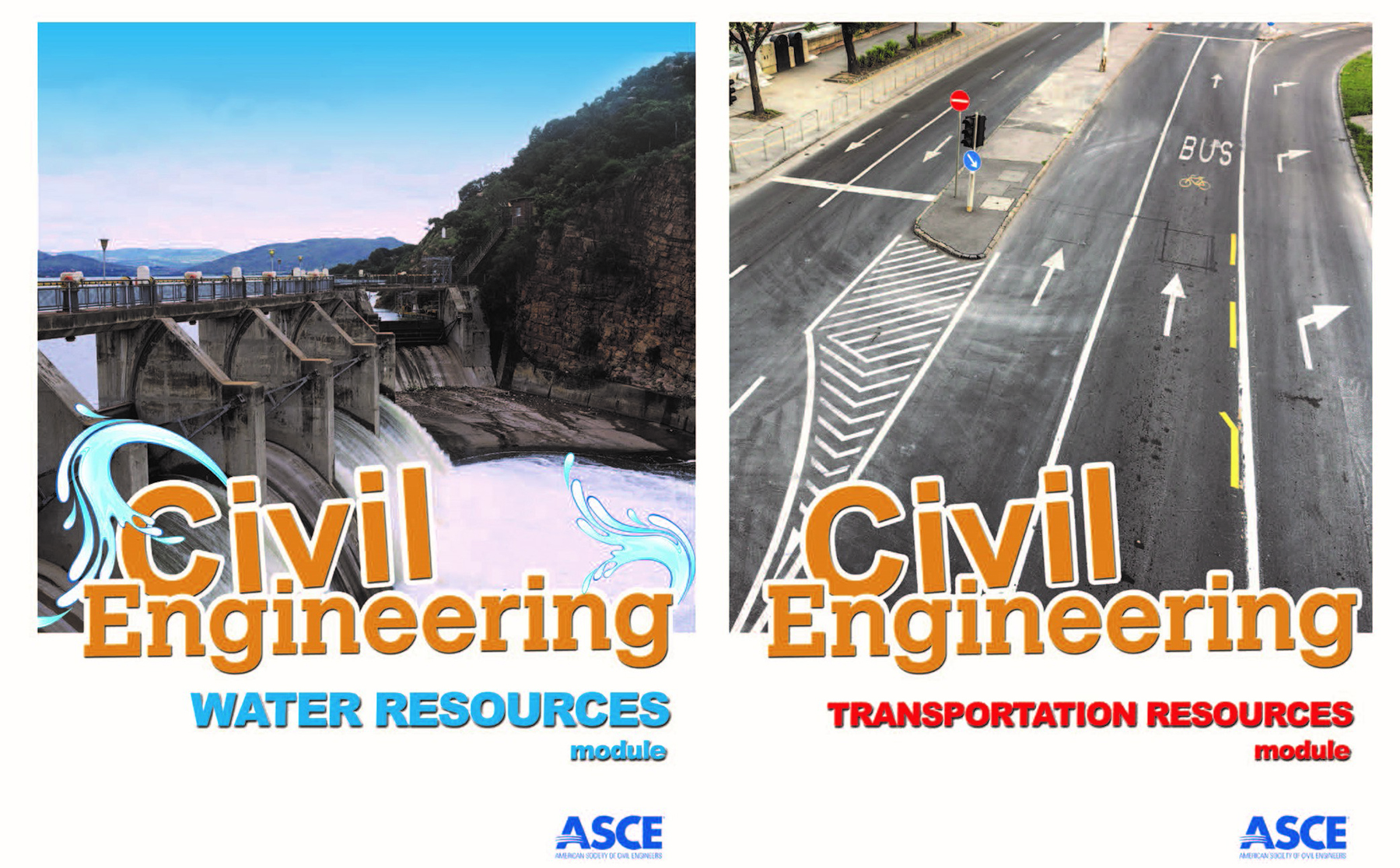 Make the most of the modules
Over the years ASCE has developed and refined an introductory activity and three modules that club leaders can use to teach students the basic principles of civil engineering in a hands-on fashion. These modules offer the easiest and fastest way to start and build a CE Club.
The introductory activity focuses on structural engineering. Students are given a short period of time in which to build the tallest structure they can out of dry spaghetti that will support a marshmallow.
The modules cover bridges, transportation, and water. For each module, ASCE provides material lists, instructions, background reading sources, and other material to make implementation easy.
The bridge module includes such activities as building a bridge from paper that can hold 100 pennies, building a truss bridge from balsa wood and glue, and virtually designing a bridge using software called the Bridge Designer, which was created by Stephen J. Ressler, Ph.D., P.E., Dist.M.ASCE, specifically for middle and high school students.
For the transportation module, students describe and classify the streets around them and use that information to design their own roads. Later, they observe traffic patterns at a local intersection and design a turn lane for one of the roadways. They also study soil reinforcement strategies and design and test a retaining wall.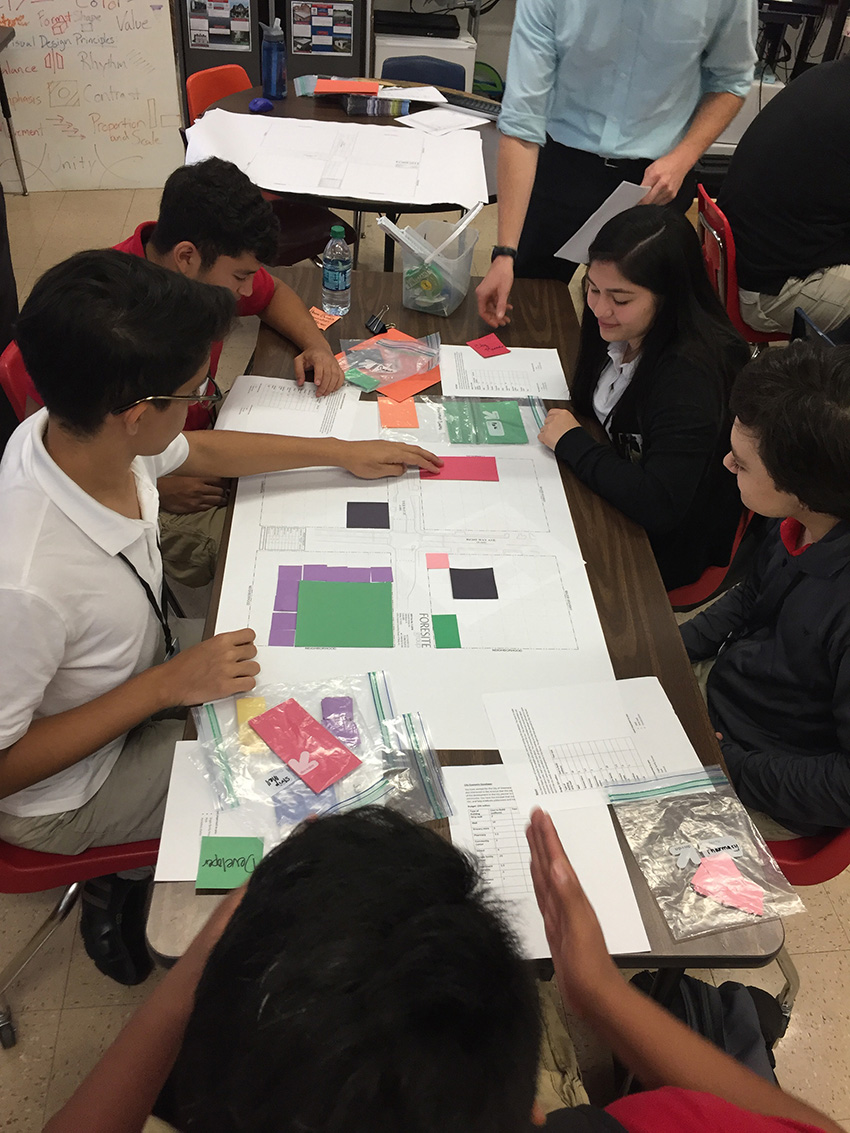 The water module introduces students to the challenges faced in the developing world by asking them to carry heavy water buckets across a long distance and to locate certain large aqueduct projects using Google Earth. Then, they design their own water irrigation and filtration systems with the goal of producing water that is as clear and contamination-free as possible.
Jesse Gormley, P.E., ENV SP, M.ASCE, says the club in Philadelphia that he and a few other members began in 2013 relies heavily on ASCE's modules. While most CE Clubs focus on high school students, the club at the Chester A. Arthur School in Philadelphia, a kindergarten through eighth-grade school, draws members from the sixth through eighth grades.
"A point of pride for us is that ASCE's transportation module was largely put together by the Philadelphia Section," Gormley says. "In the first two years of our club, we developed several units and shared them with ASCE. We happen to have a lot of people in the transportation industry who are members, so it's easy to find volunteers to talk to the students."
Gormley says students appreciate that the modules are very hands-on. "At the beginning, we went in and tried to give classic PowerPoint presentations to students, and after the second one, our teacher-adviser said, 'This isn't going to work.' He told us, 'You need to talk for about five minutes about what you plan, and then get them right into it.' That was a game changer for us."
Students especially like activities that "we can spin into competitions" or that "let them be creative and be messy," Gormley says. "They like when we hand them a bunch of materials and say, 'Create.' The balsa wood bridge is one of those. And they love the water filtration activity. We've had students go through the club for all three years, and they tell us how much they look forward to it. They like competing to improve the cleanliness and clarity of their water at the end of the process."
Sean McCreesh, P.E., M.ASCE, who has volunteered with the Philadelphia club since 2019, says the group now uses the balsa wood project as its end-of-year capstone. "The final day involves testing the bridges and awarding winners," he says. "Families of the students are invited, and catered food is provided. It is nice to let the families see what their kids have been working on throughout the year."
Add your own spin
McCreesh says the Philadelphia group also incorporates computer-aided design into its activities. "One we started this year was Tinkercad," he says. "It's a web-based 3D program that comes loaded with shapes and models that you can draw and projects that combine those models. It's fun, and it gives the students an introduction to drafting, which is so much of what civil engineering is."
Wendy McLain, P.E., M.ASCE, who leads a club at Roosevelt High School in Honolulu, says she starts with the modules and then moves on to related projects. "We do the modules in the fall, and in spring, we work on a design project," she says. "We use all the modules, and we cycle through them. So if the students start with us as freshmen, they get to do something different each year."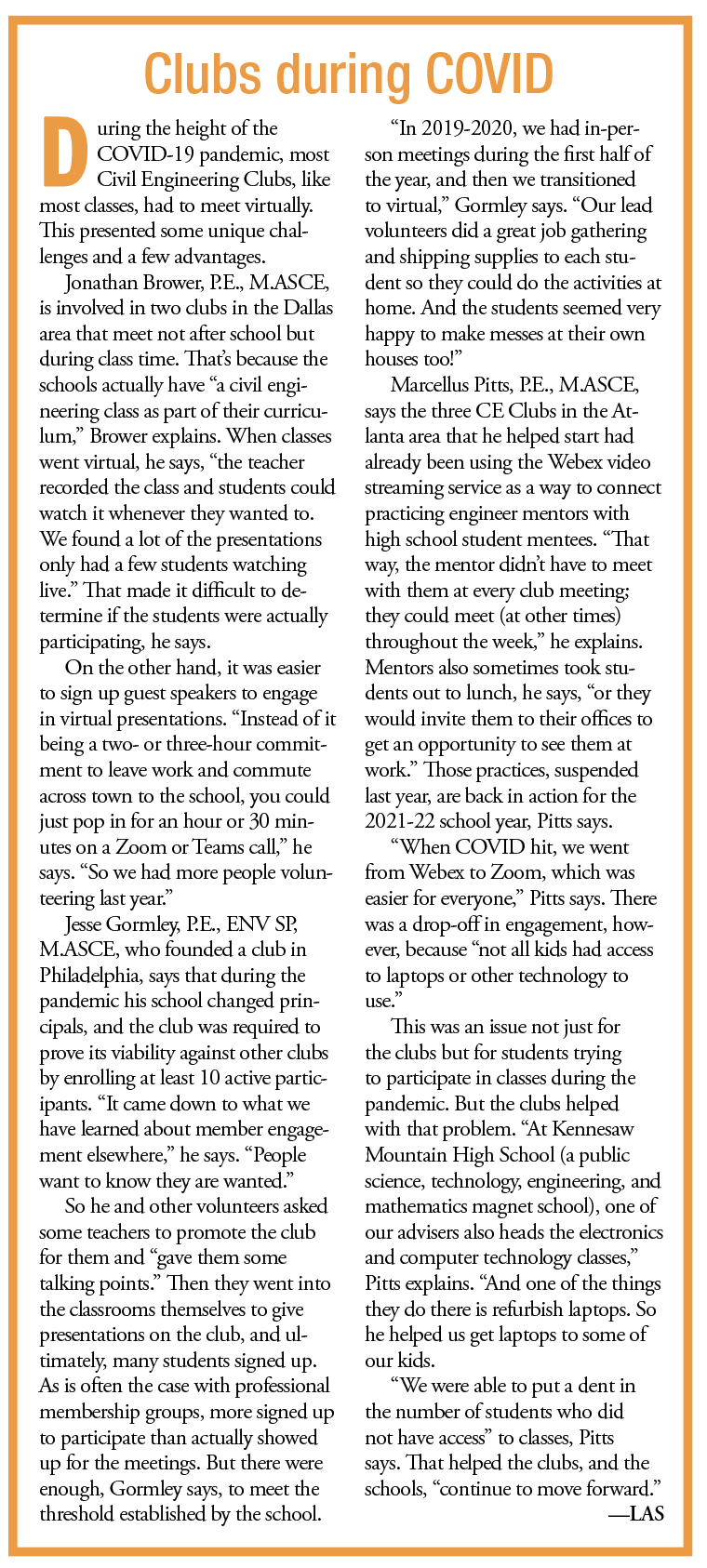 Jon Young, P.E. F.ASCE, helped start clubs throughout Hawaii beginning in 2013. The clubs quickly branched out from the modules to launch a parking lot design contest for students across the state that eventually went national. "I wanted to give students a practical experience, and a parking lot is something they see every day," Young points out. "We took an image of an existing parking lot and blanked out the stalls." Club leaders asked the students to draw in the parking stalls while considering how cars would safely maneuver in and out of them as well as how pedestrians would move safely around the spaces.
The students especially enjoyed entering their designs in competitions, and by doing so, they learned that "in engineering, there is no one right solution," Young says. Students who were in the clubs throughout their high school years developed better solutions each year, Young says. "You could see the students applying what they learned from the year before; to me, that is what engineering is. You learn from each iteration."
As part of the competitions, students were asked to create five-minute video presentations of their designs. "The judges said some of the kids put on better presentations than practicing engineers," Young says.
Young and a team of volunteers from the Hawaii Section also arranged for students to visit engineering firms. "We wanted to have four companies, so that if you joined as a freshman, you'd be visiting a different firm each year," Young explains.
For Young and others, keeping the activities as close to real-life engineering as possible is important. For some competitions, the volunteers in Hawaii would group teens from different schools together to even out their numbers and help them get to know one another. "We considered it the start of learning networking skills," he says.
The Hawaii clubs also held competitions each year for the design of their club T-shirts, and even in that exercise, the group leaders looked for a real-life lesson related to engineering: Students could either design the shirts themselves or work with other students who were more artistically inclined. "As an engineer, you have subconsultants," Young points out.
One year Young taught students to create a schedule using the critical path method, or CPM, just like the ones practicing engineers use to keep their projects on track. "They made it, though they couldn't stick to it," he says. Nevertheless, he says, the students learned that "you have to complete something before someone else can do something," which is the point of following the CPM.
Over the years volunteer leaders also took students to the University of Hawaii to visit with ASCE student members and sit in on civil engineering classes. "It's a recruiting tool for the university," Young points out. "And the high school students got to meet the university students, who showed them what college life is like and what the college-level ASCE groups do."
Level up
Marcellus Pitts, P.E., M.ASCE, takes a different approach with the three Atlanta-area high schools that participate in the CE Clubs he helped found. Rather than using the modules, Pitts identified three long-running projects that his firm, Pitts-Fowler, is working on in Haiti, Ghana, and Liberia and allows club members to work on various parts of them under the supervision and mentorship of the actual project managers at his firm.
"Our kids are working on live projects," Pitts says, mostly involving residential or multiuse developments. "On any given project, there may be water, electrical, or sanitary pieces, and the kids identify the areas they are interested in. Then they act as the project managers and are tied to the actual project engineer."
In Haiti, for example, the engineers are converting shipping containers into housing units, upgrading homes, and working on projects related to water infrastructure and agriculture. In Liberia, the company is working on a multiuse development, including a school, and in Ghana, Pitts says, "We are refurbishing a castle and a palace and building 30 homes."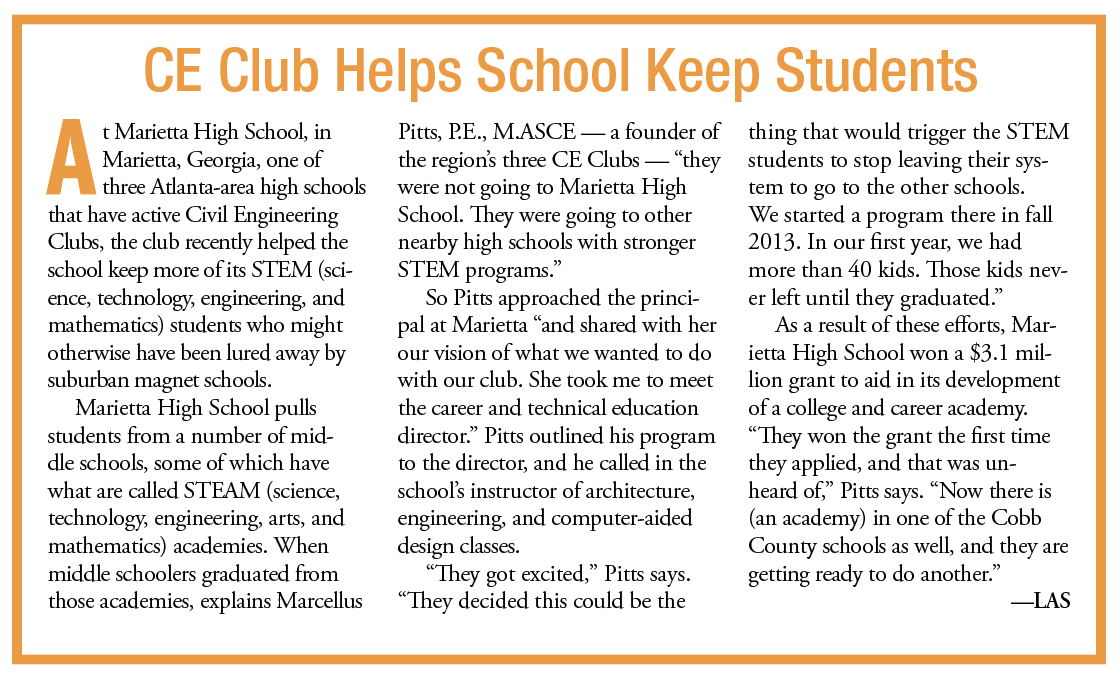 In addition to being directly mentored by professional engineers, the high schoolers are also paired with college students who attend Georgia Tech, Kennesaw State University, Purdue University, or Pitts' alma mater, South Carolina State University. The college students mentor the high schoolers in person or virtually. In turn, the high school students mentor middle school students, and the middle schoolers mentor elementary school students.
"In the middle school, they have worked on aquaponics," Pitts says. "They designed a fish hatchery and chose the vegetation on top." Students were inspired by graduate-level research that was being conducted at Purdue. "I knew the professor," Pitts says. "He decided to do Webex meetings between the graduate students and the middle schoolers."
At the elementary school level, kids were inspired by Pitts-Fowler's work on a soccer field. "The kids connected with the playground aspect," Pitts says — especially the seesaws. "They wondered if there was any way they could transfer the energy from those seesaws into pumping water. So they began studying that."
Fill the pipeline
While the primary goal of the CE Clubs is to have fun and teach students the ins and outs of civil engineering, another objective is to encourage those who show true interest and aptitude to major in civil engineering in college and eventually become practicing engineers or instructors. Pitts says the Alpharetta office of Esri, a GIS mapping vendor, as well as the local branches of two construction firms, have hired students from the Atlanta-area clubs straight from high school. Other club members have gone on to major in civil engineering at college.
Other clubs have seen similar successes, with students going on to various positions in the architecture, engineering, and construction fields. "I recently helped a student whom I first met in 2014 get a full-time position for an AEC company here in the Dallas/Fort Worth area," Brower says. "It was a really rewarding feeling to see a student go through the entire education system and then be there to help them as a resource to find full-time employment in the industry."
Sometimes club members end up majoring in different branches of engineering. "We had one young lady who had ability but was rather reserved, and one of her teachers recommended she join one of our clubs," Pitts says. "She became involved to the extent that she became president. And we started working with her directly because we saw something special in her."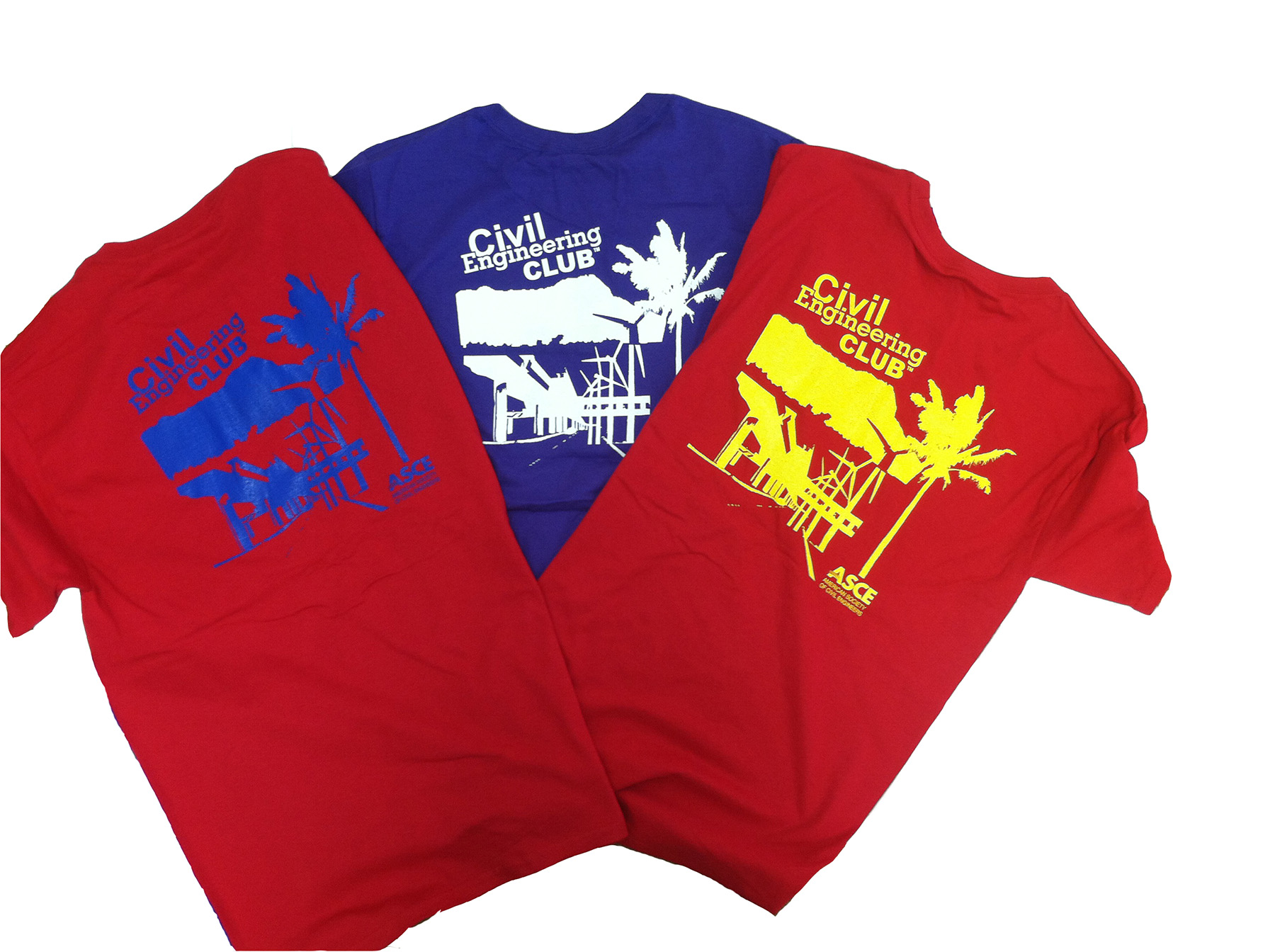 While working with Pitts-Fowler on its Haiti project, she "designed, developed, and fabricated a solar-powered oven," he says. "It looked spot-on to me, but I am not a mechanical engineer, so we went with her to visit a professor of mechanical engineering at Kennesaw State University. He was amazed. Her calculations and design were correct, and when she tested it, it worked.
"She entered her project into a state competition," Pitts continues. "There were 10 award categories, and she won seven of them. She got a full ride to Kennesaw State, and she is now a junior," majoring in mechanical engineering.
Whether or not members go on to major in civil engineering, or engineering at all, the clubs serve an important role in educating young people about what civil engineering is and who civil engineers are, McEwen points out. "Serving as a CE Club leader helps dispel stereotypes about what an engineer is, and specifically what a civil engineer looks like in the world," she says.
Pitts says the students in the Atlanta-area schools reflect the values they see in their volunteer mentors. "From time to time, the students here get to talk with the kids in other countries we work in, via Zoom, so they see who they are supporting," he says. "They have even taken it upon themselves to buy school supplies for students over there.
"I tell the kids, 'At the end of the day, if you don't have a heart for making lives better for people, you are going into the wrong profession, because that is who civil engineers are," Pitts says. "I tell them, 'We are change agents, and we empower our communities.' The kids get very excited about that."
---
What every club needs
ASCE has all the materials and background information members need to start Civil Engineering Clubs. These materials include:
Brochures that explain the clubs to potential members.
Posters to hang in schools.
Membership cards and certificates.
Ideas for club planning and development.
Guidelines for partnering with schools.
Hands-on engineering project modules.
Tips for working with students.
Merchandise that ranges from free pencils and stickers to for-purchase string bags.
For all the relevant information and more resources, visit here.
Laurie A. Shuster is the editor in chief of Civil Engineering.
This article first appeared in the January/February 2022 issue of Civil Engineering as "Designed for Success."