Edited by Catherine A. Cardno, Ph.D.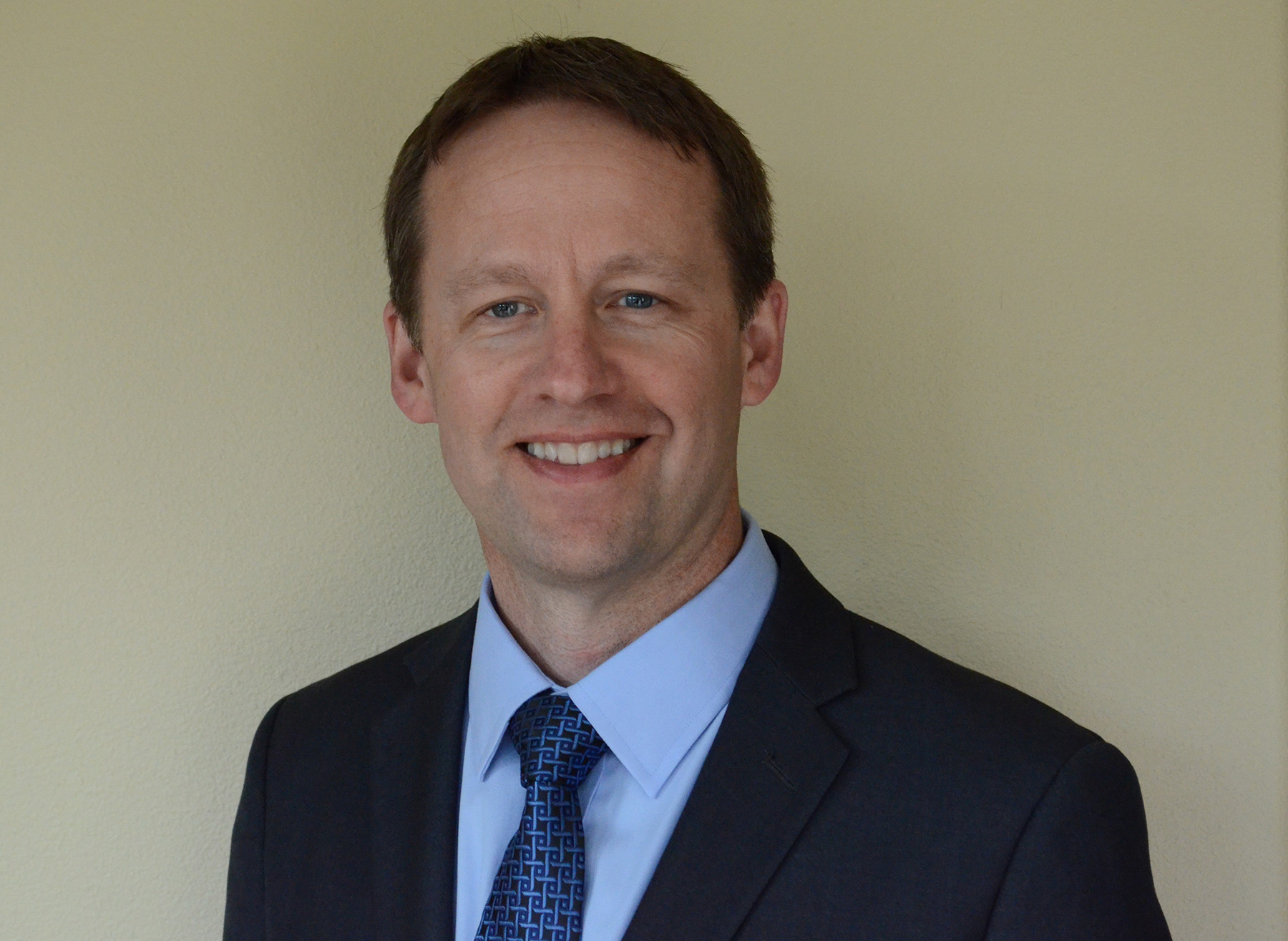 Steve Roark, P.E., is a state design engineer and director of the development division in the Washington Department of Transportation. He recently chatted with Civil Engineering, sharing his advice on what WSDOT looks for in a consultant for jobs large and small.
For what types and sizes of jobs would WSDOT hire a private firm to complete engineering design work?
We have a very diverse portfolio of work across the board that we deliver with the help of our industry partners. We use consultants in just about every aspect of the work we do — all the way from planning through construction and operations. That includes work on the whole system; it's not just our highways. It's our nonmotorized facilities, rail and ferry systems, aviation, and of course, all our physical facilities and buildings.
We also rely on firms for staff augmentation for some of our larger, multiyear projects, and like many state DOTs, we're geographically divided into regional hubs. Some of those regions — and virtually all our large projects — have general engineering consultant support that provides staff augmentation as well as traditional engineering deliverables such as geotechnical reports, planning studies, or hydraulic designs, all of which we typically get through consultant firms.
We have consultant contracts that range the full spectrum: The smallest is probably $10,000, all the way up to multimillion-dollar efforts for some of our corridor-improvement projects. Roughly a third of our preliminary engineering is augmented by our industry partners, and frankly, we couldn't deliver our programs and services without them.
What technical skills do you look for when selecting an engineering company for a project?
Every project requires unique skill sets and has specific desired outcomes. But overall, we want teams with a successful history of delivering transportation projects, that can find practical and innovative solutions for the challenges we have today in the transportation sector, and that understand community engagement and multimodal integration.
In terms of specific skill sets, there are a lot. For the projects that we put out for consultant support, we need just about every discipline that a civil engineer can think of in some shape or fashion. Experience with sustainability and resiliency is also important because we want consultants who can think outside the box and use their expertise and engineering judgment to create more robust designs for the future.
What nontechnical skills do you look for?
When I came out of school as an engineer many years ago, it was more about the engineering and less about the soft skills. But now, team building and effective project management skills are two of the primary — and probably most important — soft skills that we generally look for and evaluate during our hiring process.
Team building is absolutely essential in today's environment because it typically takes a multidisciplinary team to provide the practical design solutions that we're looking for as an agency. Team building also takes collaboration, good communication, and partnering to develop those positive connections with local jurisdictions and the communities we serve. Everything we do goes back to the communities we serve to make sure that we are providing the right investment at the right place, at the right time.
I would also add that having a good understanding of WSDOT's values, such as community engagement and innovation, is important. We want our projects and programs developed with community input that includes all perspectives, disciplines, and backgrounds. If you look back 10 years ago, seeking community input was important, but it wasn't emphasized like it is now.
And we want to encourage creativity, continuous improvement, and the advancement of technology. Technology is here, and it's going to have a big effect on transportation in the future.
How does the WSDOT process of selecting a design firm typically work?
The process for hiring a design firm here is likely similar to other public owners. We have two processes.
First, we have a request-for-proposal process, which is essentially 'come one, come all,' and is advertised to the world. Anyone can submit their qualifications for consideration. And those qualifications are then scored and short-listed, and then we typically have interviews. A final selection is made based on the best value.
The second process involves what we call a prequalification list, and we have different prequalification lists for different disciplines. Anybody can apply to get on one of these lists, which are opened annually for applications. Under prequalification, a project is only offered to firms that are on the prequalification roster. But the process is similar to the RFP process in that it requires firms to submit their qualifications, followed by an interview, and then we select based on best value.
How has the process of selecting a design firm changed with COVID-19-related lockdown limitations?
Together with our industry partners we have learned a tremendous amount during the last 18 months. We've adapted so well, and it's made us more resilient in many ways and more productive in many ways.
We're 100% electronic now for the bid process. We use videoconferencing for our interviews. We can get what we need without having to pull folks into an office to have those interviews. There might still be some instances where we have to get physical signatures, but for the most part it's an electronic process.
In-person gatherings are still going to be necessary for certain meetings, but going forward we'll have many of our staff spending a considerable amount of time working remotely, and our partners are doing the same. We've shown that we can be very effective and do some of our best work remotely.
These new and creative ways of accomplishing our work remotely bring better value to our work and to our customers. We like to say that we want to be an 'employer of choice' and create a modern workforce — not just from a recruitment and retention standpoint for our own employees but also as an owner and client. We want firms to continue to want to work with us. And I think embracing technology and remote work are part of being an 'owner of choice' as well.
Are there any elements that the most impressive bid packages typically contain that smaller firms might not think of doing?
This is a tough question, but there are a few things that I would offer.
It may sound basic, but responsiveness and attention to detail matter. A submittal where an evaluator can easily identify proposal elements and align answers in the submittal with project goals and scoring criteria is always a good practice.
Firms should demonstrate their depth of knowledge and experience for the specific type of work that we're asking for. Demonstrating knowledge and experience with the hiring agencies and design expectation are also big pluses.
We like to see firms that show us that they have put thought into what it will take to accomplish the work. You know, it can be subtle. Visit the site, take some photos, and include those photos in the submittal. It shows that the firm has done some upfront homework and is very interested in the work. And along the same lines, show the availability of staff — particularly key staff — who would be working on the project. That shows a level of commitment, and we consider that a good thing.
We're always looking for the best available science and innovative design, so showing examples of previous work that are relevant and successful is always helpful.
And, here in Washington state, we have a state small business program, and WSDOT wants to do more business with smaller firms. For those smaller firms that pursue larger projects, which we encourage, they often will need multiple subcontractors. So they should demonstrate that they can effectively manage their work in order to remain competitive in the bid process.
Are there any pitfalls that you would advise design firms to avoid when putting together bids?
There are a few things we run into when we debrief.
I think the starting point for a solid submittal is having a clear understanding of the scope of work and the goals of the project. When firms develop a proposal based on assumptions, it can lead to gaps in the proposal. It's critical to have a clear understanding of the goals and then pursue clarification when needed. We like it when firms come in and talk to us about the work we're putting out to bid. It's a good thing to have that dialogue, and we encourage it.
Another pitfall is submitting a qualifications package that is generic, meaning it wasn't prepared specifically for the project.
And along the same lines, overstating the availability of key personnel can lead to complications during delivery. We do performance evaluations on our consultants, and those play into future work, so overstating availability can sometimes become an issue later on.
Another is that I would encourage having a diverse set of references. We usually just get WSDOT references from past WSDOT work. And on one hand that is great; we certainly want WSDOT references. But there is no need to stop there: Include other agencies or private sector work that is relevant. Doing so helps express your firm's ability to be diverse and work collaboratively.
And going back to some of my earlier comments about the importance of community outreach and input: Don't underestimate the requirement of that public involvement and how your firm's skills in that area relate to the success of the project. Community involvement is one of our agency's goals, and that needs to come across.
And finally, know and understand the selection process and the contracting rules and laws related to whatever agency you're seeking to work for. And, particularly here in WSDOT and I think in other state DOTs, knowing the importance and complexity of minority and disadvantaged business requirements is also important.
Catherine A. Cardno, Ph.D. is the managing editor of Civil Engineering Online.

This article first appeared in the January/February 2022 issue of Civil Engineering as "Advice on Landing a DOT Contract."