By Laurie A. Shuster
As I consider the nearly 24 years I have spent at ASCE, I realize just how much I have learned.
When I arrived as managing editor in March 1998, I had no idea — like so many outside the profession — who civil engineers were or what they did. What they do is something I discover anew every day. Who they are became very clear very quickly: Civil engineers are the unsung heroes of civic life.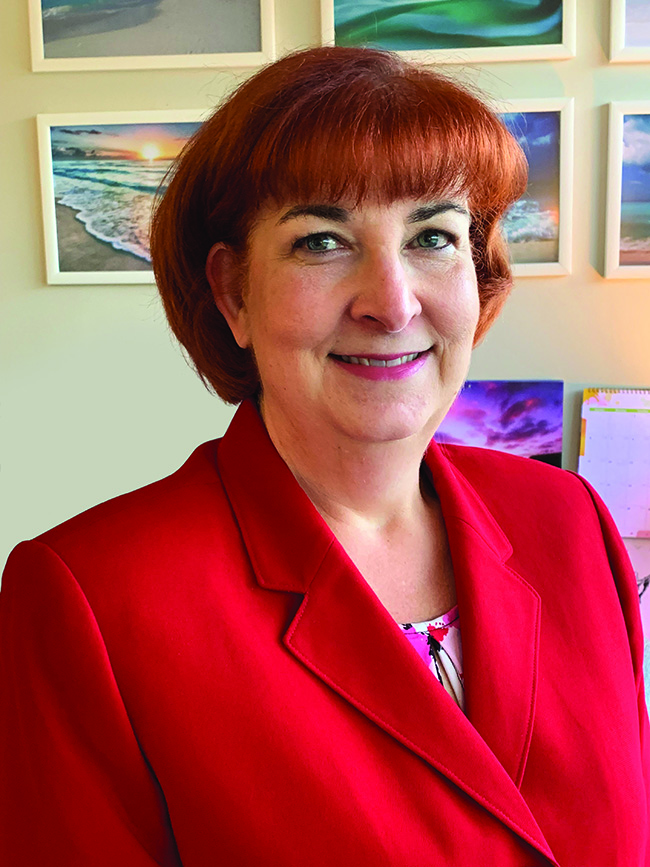 I was taught that civil engineers conceive, design, and build the infrastructure — largely hidden — that forms the backbone of our society: water and wastewater systems, streets and highways, bridges, skyscrapers, dams, ports, rail systems, airports, and so much more. And from that I surmised that civil engineers are people who care deeply for the communities they serve.
I found that while on average, civil engineers are well paid for the work they do, they typically earn less than other types of engineers. I concluded that if you have the intellectual capacity, an understanding of math and science, and a logical frame of mind to study engineering — any kind of engineering — and you choose to be a civil engineer, then you have something special going for you. Your devotion to improving the quality of life of people and the planet is nothing short of admirable.
As I began to learn more about the various subdisciplines of civil engineering, I found myself forever thinking, "Oh, civil engineers do that too?" Sure, they design pipelines, sewers, and sidewalks. But they also clean up contaminated water and soils, re-create rivers and streams in a way that mimics nature, analyze the effects of future sea level rise on buildings and transportation, and prevent buildings from collapsing during natural disasters. They rappel skyscrapers and bridges to ensure they continue to be safe for public use.
They dive deep into murky waters to determine if foundations remain robust. They fly drones to survey sites and track construction progress. And they evaluate sites after disasters to determine if they are safe enough for the fire and rescue personnel to begin their life-saving work. (Read "What it takes to serve on urban search and rescue teams.")
As the years ticked on, I had the privilege to get to know so many civil engineers personally and found them to be among the kindest, smartest, and most patient people I've ever had the great fortune to know. That last characteristic was especially important to me as an editor with no engineering background trying to learn just enough about each subject to be able to edit articles for accuracy and clarity without misconstruing anything.
For every one of you who patiently sat on the phone with me — sometimes after having sent me visual aids — explaining the intricate details of a structural system or a water treatment process, I am eternally grateful.
Thanks to you, I literally learned something new every day. In 24 years there has never been a dull moment for me in serving this deeply committed, enthusiastic, and innovative community. I never ceased to be amazed at the ingenuity with which civil engineers solve significant problems while also considering their clients' needs, tight budgets, resilience to natural forces, and the impacts of their work on the people they serve.
As I leave for a new opportunity — a new subject to dig into — I know I will again have much to absorb. For now, I simply cannot thank the members of ASCE enough for all that you have taught me. Thanks to you, I have learned so much.
Laurie A. Shuster was the editor in chief of Civil Engineering.
This article first appeared in the May/June 2022 issue of Civil Engineering.