Edited by Margaret M. Mitchell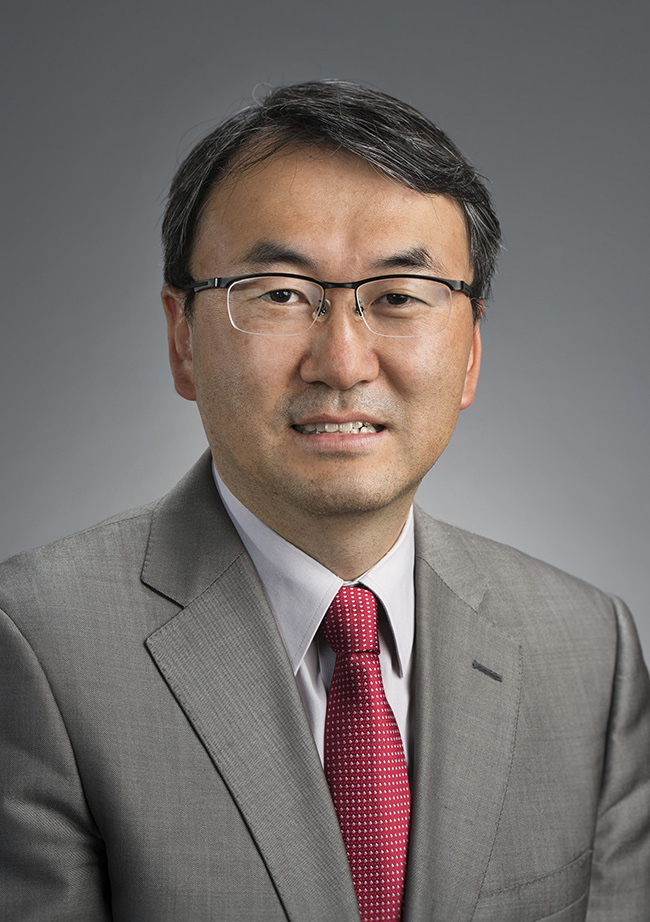 Looking for a way to fill an educational gap, administrators in the Department of Construction Science at Texas A&M University have created a Ph.D. program that will revolutionize new knowledge creation and research practices in the construction industry and academia.
H. David Jeong, Ph.D., the associate department head and James C. Smith CIAC Endowed Professor, leads the Ph.D. in construction science program with passion and purpose, planning the curriculum, mentoring incoming students, and providing administrative support as needed. He describes the program in this way: "Our Ph.D. program will fully equip students with the cutting-edge knowledge, skills, and innovative practices so that they can immediately contribute to innovation in the industry."
Jeong discusses the program with Civil Engineering.
Briefly describe the construction science Ph.D. program at Texas A&M.
The program has three objectives. The first is to prepare construction scientists to perform effective research and inquiry in science and technology and to advance the body of knowledge in construction. The second is to furnish construction managers with advanced business skills so that they can be practical leaders in construction and construction-related industries. Third, the program will endeavor to serve the academic needs of colleges and universities, qualifying graduates to teach in higher-education construction programs and other related programs.
Why is a Ph.D. program like this important for the field of construction research?
The construction industry has been changing rapidly in recent decades. It has become a knowledge-driven industry, and the acceptance and use of digital technologies, such as building information modeling, drones, virtual design and construction, modular construction, construction robotics, and artificial intelligence, are prevalent. This continuous change and evolution in the industry require problem-solvers with advanced degrees who can incorporate this innovation into practice and who can administer and promote research and development programs in the construction industry.
In Texas, there are currently direct paths to doctoral degrees for those in supporting fields such as architecture and engineering but not for individuals with construction backgrounds. The Department of Construction Science has created this program to uniquely meet this need and actively engage Ph.D. students in high-impact, transformative research that will equip them with the knowledge and expertise to discover new frontiers in management, science, and technology. The program will support and accelerate innovations that the industry has been looking for.
What concentration areas does the program offer?
The program is unique in that it offers three concentration areas: construction management and safety, smart construction, and sustainable construction. These concentrations recognize three distinctive and innovative trends that have been occurring in the construction industry, and they also address the diverse expertise and training needed to tackle new construction problems and advance construction knowledge.
The construction management and safety concentration area focuses on advancing project management theories, principles, and methods as well as construction safety.
Graduates of the smart construction concentration area will acquire the expertise to transform the construction industry into a more technology- and efficiency-driven industry.
Graduates in the sustainable construction concentration area will be able to conduct various sustainability analyses of construction projects and their impacts on communities and societies, encompassing the three dimensions of sustainable development: environmental, economic, and social.
How will this program advance the body of knowledge in construction?
Research provides the foundation for any Ph.D. program, and it is the catalyst for building environments in which innovation and creativity will thrive. Ph.D. research generates new knowledge that sustains the development of our academic disciplines and professional practices. The curriculum is designed to steer and promote Ph.D. students and faculty to seek high levels of inquiry as scientists in interdisciplinary settings so that they can solve complex problems in the evolving construction domain.
Where do you see the program in three to five years?
We launched the program last fall. Since then, we have been going in high gear! We already have more than 25 full-time students, and that is mainly because some students in closely related Ph.D. programs have switched to construction science, which better reflects and is aligned with their research and career goals.
For the next three to five years, we will focus on the quality of the program by ensuring that the curriculum meets our intended goals and the various demands of students, faculty, academia, and the industry. Considering the resources that we have and the faculty interests and composition, the program will likely reach an equilibrium at approximately 30 to 35 students. This will allow for about seven to nine new students per year.
What does this new program mean for the department and its standing in the construction science education space?
This new Ph.D. program completes the academic degree structure that the department has envisioned for many years. We now have B.S., M.S., and Ph.D. degree programs that can effectively cater to the demands from the construction industry and construction academia. There are still only a few Ph.D. degree programs dedicated to construction in the nation, and the lack of a Ph.D. program at Texas A&M had significantly limited the department and its faculty to contribute to the industry in the form of new knowledge creation and innovative solutions.
This program directly addresses and fills this gap, and it will allow Texas A&M's construction science department to achieve prominence in both construction education and research nationally and globally.
What is the end goal for this program?
The construction industry has long suffered from some negative images such as being low tech, dirty, and difficult. However, in recent decades, the industry has been changing rapidly into a high-tech, knowledge-driven sector. We hope that the industry will soon recognize the quality and value of the program, and we want it to be seen as the leader in producing change agents and innovation leaders for different sectors of the construction industry and academia.
Margaret M. Mitchell is the managing editor of Civil Engineering.

This article first appeared in the July/August 2022 issue of Civil Engineering.

Do you have an innovative program for reaching and teaching today's technology-savvy civil engineering students? If so, email [email protected] using the subject line "Higher Learning."