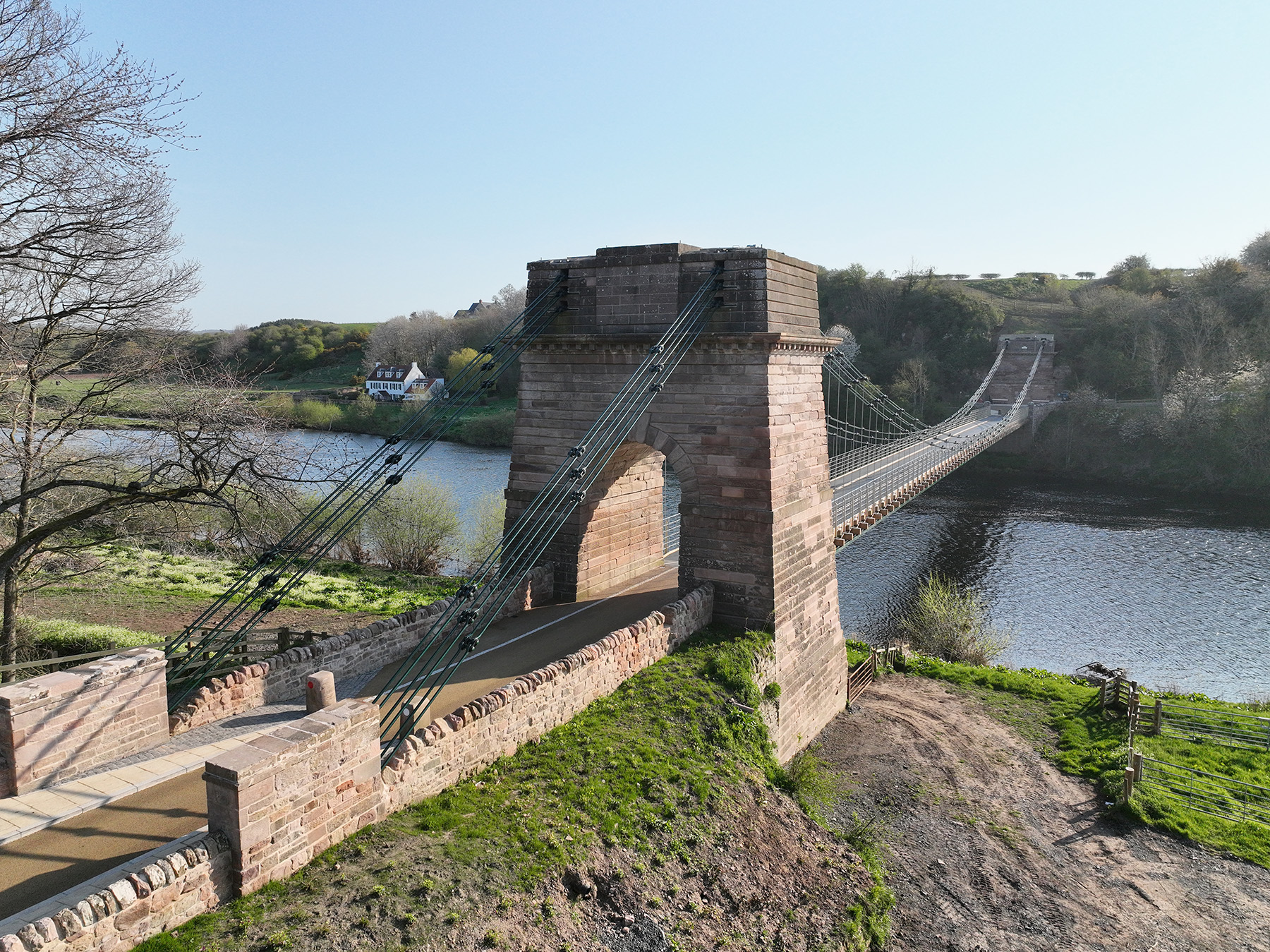 Edited by Margaret M. Mitchell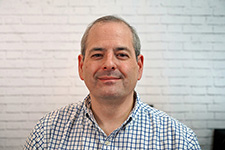 Ted Green, P.E., M.ASCE, has always had a passion for history and a deep interest in old structures. He channeled that passion into two stints on ASCE's History and Heritage Committee, from 2005 to 2007 and again from 2013 to 2019, serving as chair in 2018-19. Although he began his career as a structural engineer, designing and inspecting roadway and railroad bridges and other transportation-related structures and buildings, today he works with the New Jersey Local Technical Assistance Program (a center in a Federal Highway Administration program), for which he provides technical training to local roadway agencies on various topics.
Civil Engineering interviewed Green to find out more about his love for history, the process of designating a structure as an ASCE Historic Civil Engineering Landmark, and why the Union Chain Bridge made the cut.
Where did your passion for history come from?
I've always had an interest in old structures that continue to serve society decades and centuries after they were built and long before sustainability of infrastructure was a common part of our vocabulary. There are bridges today that were built by the Romans that carry modern trucks. I am fascinated by that.
A big turning point, though, was attending an ASCE meeting where I was representing the Younger Member Committee. I was seated at a table with two members from the HHC, and they were deep in discussion about a number of historic civil engineering projects. Their passion for the subject sparked my imagination, and not long after I decided to volunteer to serve on the HHC. Two years later I traveled with many HHC members to the United Kingdom to attend an engineering history symposium. The highlight was a visit to my favorite bridge: Forth Bridge in Scotland, which is a UNESCO World Heritage Site.
What is the process for a structure/site to be named a landmark?
There are a number of criteria, such as age and historical civil engineering significance on a regional, national, or international level. For instance, a structure or site must be a minimum of 50 years old. However, age alone doesn't make it historic. And just because it is the only example of a type of structure doesn't mean it's historically significant either.
The HHC also considers uniqueness — whether in its construction or materials or its contribution to a country or a large region within that country — availability for public viewing, and a good spot for mounting a plaque.
You were involved in the nomination process for the Union Chain Bridge. Tell us more about that.
I was a member of the HHC when the bridge was submitted for consideration. As a structural engineer, I was more than happy to formally present the nomination to the HHC and lead the discussion on its merits. We spent time substantiating the claims presented in the nomination such as "longest road-carrying bridge span at time of construction" and "world's longest-serving road suspension bridge." Its long span and the innovative use of wrought-iron chains are important elements in the history of suspension bridge design and construction.
What makes the bridge a standout?
When I see older bridges such as the Union Chain Bridge, I'm amazed that the design calculations were performed without the aid of calculators, much less computers. Considering they used reasonably new materials at the time — which came with their own uncertainty — adds to my amazement. The bridge is beautiful and incorporates decorative elements that you may not notice at first glance, but these elements give the bridge a regal presence.
Have you ever visited the bridge?
I, along with other ASCE members, visited on a sunny, blustery day in October 2018. Our hosts, the Friends of the Union Chain Bridge and ICE (Institution of Civil Engineers) Scotland, gave us a personal tour of the bridge that highlighted its many novel features. It was remarkable walking along the deck realizing the bridge was almost 200 years old and still being used to connect the people of England and Scotland by foot, bicycle, and car.
Will you be at the dedication ceremony?
Yes! I'll be there for the dedication ceremony on July 6, and I'm looking forward to it. The ceremony was originally scheduled for 2020, and we did end up shipping the plaque to the UK just in case they'd decided to dedicate the bridge on its actual 200th anniversary, but that's a story for another time.
This sidebar first appeared in the July/August 2023 print issue of Civil Engineering as "Honoring the Past." To read more in-depth coverage about the Union Chain Bridge, see "Overhaul of historic UK bridge preserves form, function."