Region 6 represents ASCE members from NM, OK, TX, and Mexico.
Board of Governors
Daniel Diaz

,

A.M.ASCE




Governor

Jerry B Paz

,

P.E., M.ASCE




Director/Chair

Kensey Walker Russell

,

P.E., M.ASCE




Governor

Lawrence David Goldberg

,

P.E., ENV SP, F.ASCE




Governor

Sean P Merrell

,

P.E., PTOE, F.ASCE




Governor

Sonya Leigh Cooper

,

Ph.D., P.E., M.ASCE




Governor

Tim Newton

,

P.E., M.ASCE




Governor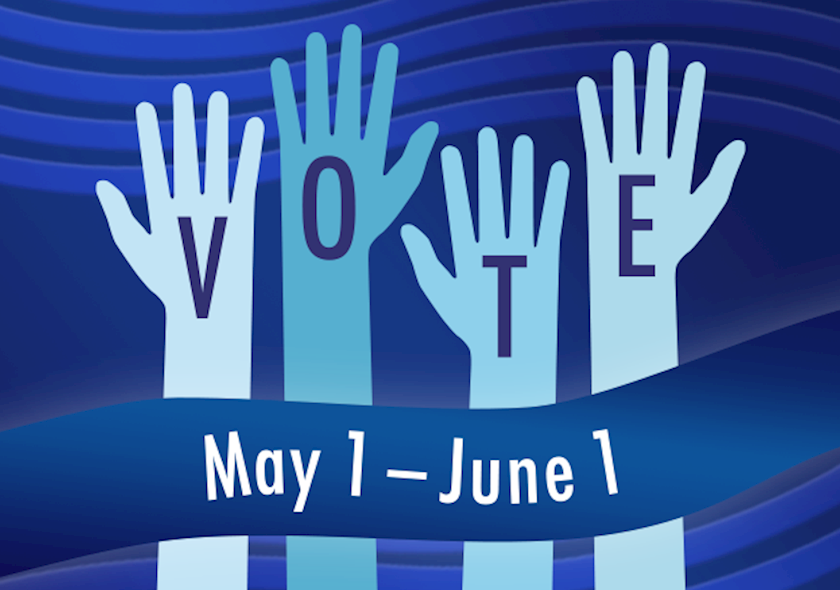 Want to help shape ASCE's future?
Be a part of the annual election and show your support for those willing to serve. Join other members and weigh in on ASCE's future leaders.
Eligible ASCE members can vote in the election from 12:00 a.m. CDT on May 1, 2022 through 5:00 p.m. CDT on June 1, 2022. ASCE login information is required to participate. If you need assistance, please contact customer service at 1-800-548-2723. Prefer a paper ballot? Contact Patty Montgomery before May 20, 2022.
Learn more
Your vote will help guide the future of the profession.
You must be an ASCE member in good standing by April 1 to vote in the 2022 ASCE Election.
Not a member? Join now.