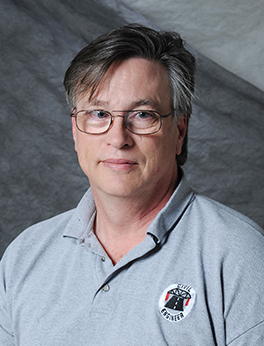 Mark Mcginley has been teaching exam reviews for over 5 years. He has taught structural wood design for a number of years. He is an expert in masonry building systems, specializing in masonry building envelopes
Mark is actively involved in the Masonry Society as Past Chair of the Design Practices Committee, a member of the Research Committee, the Board of Directors and the Code and Standards Committee. Mark is author of all 5 editions of the Masonry Designers Guide.
He is Professor and Endowed Chair of Infrastructure Research, Civil and Environmental Engineering, University of Louisville. Mark is a P.E. and has over 20 years of research and forensic engineering practice in building systems.