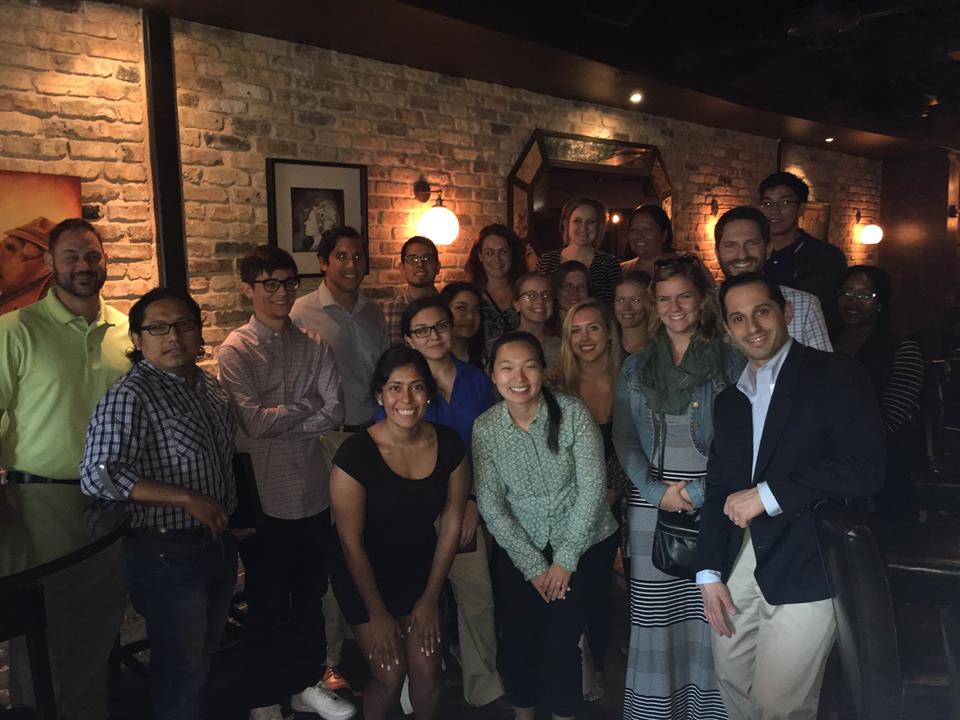 Anthony Fasano meets with the Austin Branch Younger Member Forum.

I had the pleasure of giving a seminar on networking for the Austin Branch Younger Member Forum last month. There were some excellent questions asked about networking, so I thought in this post, I would provide a brief summary of what networking is and how to do it effectively.
What networking is not
Let's start with that. Networking is not collecting business cards.
Too many civil engineers I know go to a networking event, collect some business cards, stack them on their desk, and say that they have done their networking for the month. I like to view networking as building relationships. Collecting business cards is only step one. You then have to follow up with your new contacts and build a relationship.
Why is networking important for civil engineers?
If we think of networking as relating, how can it not be important for civil engineers?
Do civil engineers work with other people? Do they work in teams? Yes!
The better the relationships you build – and the more diverse – the easier it will be to work with people.
Networking is also important because it can:
• Provide new opportunities for you and your company
• Make your career more enjoyable by connecting you with others
• Serve as a form of advertising and branding for you and your company
How do you network effectively as a civil engineer?
The most effective way I have found to network and build relationships is to focus on building personal relationships with people. Learn about them beyond their jobs. Learn about their hobbies, interests, and family members. This approach helps people to trust you and can build the foundation for a strong long-term relationship. Plus, it's a really great way to meet people who're doing amazing things!
Where should you network as a civil engineer?
There are many places you can network as a civil engineer, but time is valuable so select wisely. Here are some options to consider:
• Professional associations – Associations like ASCE are great networking avenues. You can improve your networking opportunities in an association by taking on a leadership role, which will give you even more opportunities to connect with people.
• Conferences – Conferences allow you access to a lot of people in a specific industry in a short burst of time. Go prepared to make the best use of that time by having specific goals and intentions. The best thing about conferences: they can really save you time and facilitate many new contacts.
• Community organizations – As civil engineers we have a responsibility to serve our community. Getting involved at a local level allows us to not only build relationships but also better understand the needs of the community.
• Everywhere (ever been there?) – Again, if you think of networking as building relationships, we are doing it all the time! So be wherever you go.
It's time to get out there as a civil engineer and do more than just collect business cards.
What are some strategies you have used to network effectively as a civil engineering professional? Please share them in the comments box below.
Anthony Fasano, P.E., F.ASCE, is the author of Engineer Your Own Success, co-host of The Civil Engineering Podcast and co-founder of The Seller-Doer Academy for Civil Engineers. Email him your career questions to [email protected].