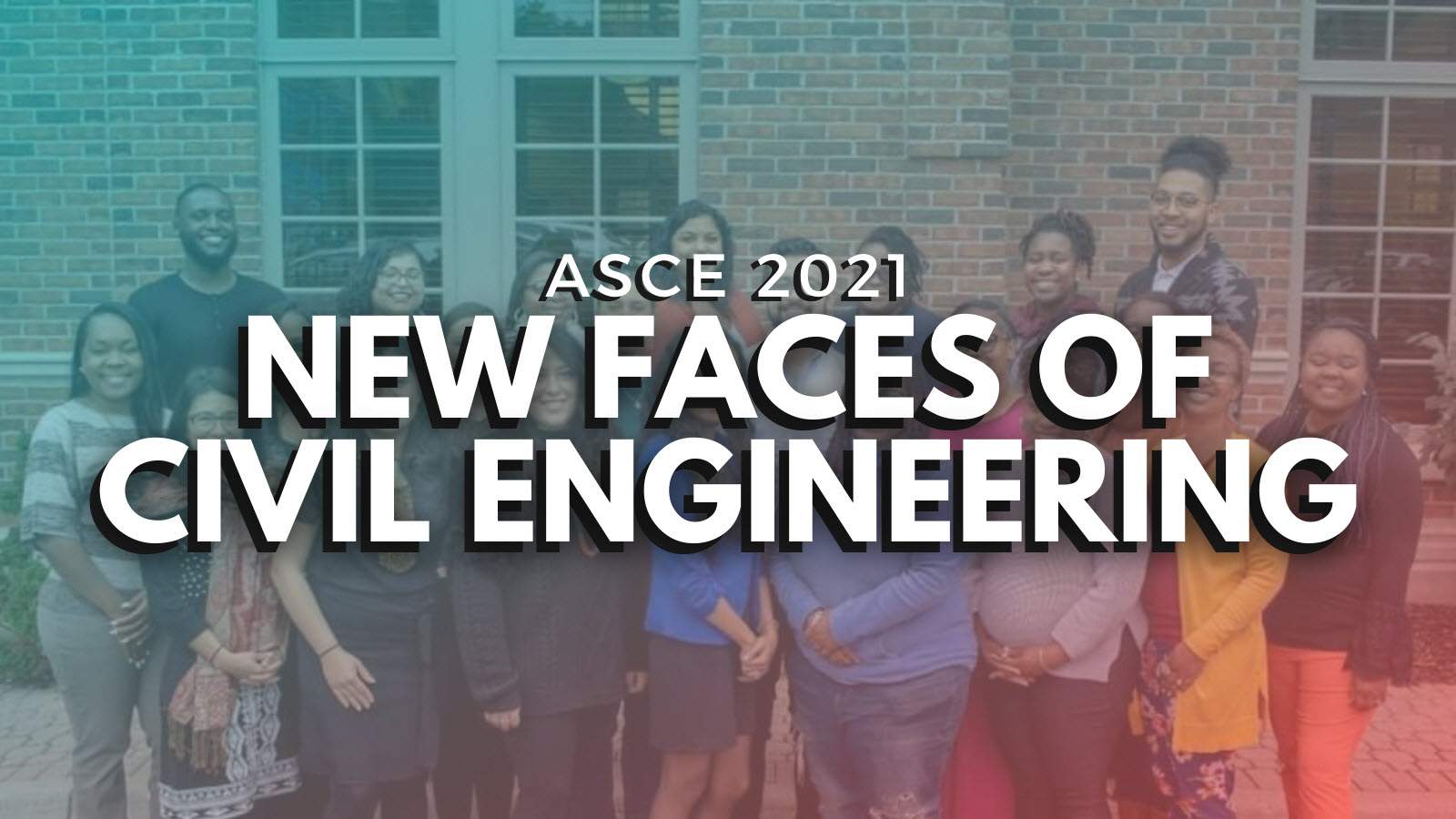 It was the rush of speeding along a track, soaring high above the ground that did it for Jayvon Garth. A love for rollercoasters put him on the ride toward a career in civil engineering and architecture.
Garth grew up in Saginaw, Michigan, in a single-parent household with low income. Regardless of some challenges, it was his mom and family who led him to a moment that changed his life.
For his 10th birthday, they gathered money and took a weekend trip to Cedar Point, a theme park near Lake Erie. Millennium Force, the tallest, fastest rollercoaster in the world at the time, had just opened. And while standing in line, he gazed up at the winding tower of steel, and knew he wanted to design and build rollercoasters.
That inspiration has led him to a career as a structural engineer, and ASCE has honored Garth, P.E., M.ASCE, as a 2021 New Face of Civil Engineering.
He first discovered civil engineering while researching degrees needed for his dream job. But exploring STEM fields hasn't always been easy for Garth. Growing up in the 1990s, useful resources were not available, and he felt many viewed his interest in the subjects as "taboo."
He remembers those around him, including teachers, often discouraging him from his career aspirations, believing they "weren't for Black people." He recalls applying for his first job at 16, and feeling he was denied because of his race. And one harrowing night in 2019 is burned into his mind, after he says he was stopped by police, searched, and questioned about a robbery he's not even sure existed, let alone pertained to him.
But, remarkably, Garth has used the experiences to fuel his fire.
Like a rollercoaster, he's taken off and taken control of his career, focusing on community projects and education that fosters diversity, equity, and inclusion. Now as a structural engineer at Progressive AE in Grand Rapids, Michigan, he is inspiring future generations and those who are not deemed "typical" engineers. He's seeking to bring awareness to inequality and injustices in society – a prominent message also found on his recently launched YouTube channel, EWB: A Culture Shift.
"The effort to increase involvement of underrepresented people not just in civil engineering, but throughout STEAM careers, is a wholehearted effort by all of us that we should be taking a part of," said Garth. "It's a very simple and easy gesture that could go a long way, especially in a profession that's still continuing to grow and is facing more challenges as we move toward the future."
He recently spoke with Civil Engineering Source about his career.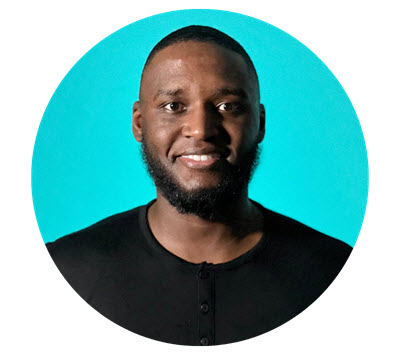 Civil Engineering Source: How do you hope to promote diversity, equity, and inclusion through your work as a civil engineer?
Garth: At Progressive AE, I serve on the diversity, equity, and inclusion board. We're doing several things within the office that move toward implementing a cultural and psychological shift behind day-to-day operations. We talk about racial biases. And I personally share stories to show some of the challenges that people of color face, because I know I'm not the only person who has gone through what I've gone through. I'm just the one who was defiant enough to not listen to critics and to do what I felt like doing.
Before COVID-19, I also participated in Groundhog Shadow Days. I would talk to students in Grand Rapids about what I do as a structural engineer, the software I use, and share interesting projects I'm working on.
My main role at the moment, behind promoting more diversity, equity, and inclusion in this industry, is letting people know we [underrepresented engineers] exist and sharing our stories. Showing that we all have something in common, from our childhood or even today, that would inspire younger people to pursue a career in engineering, and those currently in the industry to understand that their words have meaning.
Source: Why did you decide to share your civil engineering journey through YouTube?
Garth: YouTube is the second-largest search engine online. People use YouTube to look up everything nowadays. So, I believe there is room to insert myself to show the life of a civil engineer.
I've seen other civil engineers who have started channels and have done well with exposing civil engineering. I also believe there's a real opportunity from putting myself out there – letting people know I exist, talking about things that inspired my journey, tips and tricks about the industry, and talking about cool [civil engineering] topics.
Source: What does the future of civil engineering look like to you? How do you see yourself contributing to it?
Garth: The future will see more underrepresented groups in engineering. There's a huge push in bringing women into this industry. Currently, I feel like it's doing a great job, but there's room to do even better. I also see more people of different races and religions coming to the table.
One thing I've noticed, especially when I'm at the table of a project or a DE&I meeting, is that there's a lot about others' experiences that people don't know. So, I believe that having more people at the table with unique experiences can produce more quality, thought-provoking results for clients. In addition, it can increase the morale in the office. From there, it can increase profits and client satisfaction, the whole nine yards.
Saying all of that, I'm talking specifically about civil engineering or architecture. But there is a calling to all STEAM careers where there is a lack of DE&I. And we can improve it by sharing information and promoting careers that help us do our jobs.
Many don't understand that a lot of our industry is an unknown to most people. So, that's how I see myself contributing – sitting at the table, sharing my story, and being a voice for people who haven't been heard at the table.
Source: What one piece of advice would you give to your younger self?
Garth: The thing I still struggle with today is patience. I'm an individual who wants to go bursting through a wall, straight toward a goal. I've caused a lot of my own self-stress getting into this industry and learning what I need to design buildings. I pushed myself and caused a lot of stress feeling like I was behind. In reality, it was me wanting everything to happen at once. Pacing yourself and being patient with yourself is the key to achieving the goals you have set for yourself. It's not all going to happen at one time, no matter how much you try. You've done great to get to where you are. Trust the process.
Source: If your career could take you anywhere in the world, where would you want to go?
Garth: I would go to Africa. I have an interest in cities in Africa and the Middle East that are developing and modernizing. And there's a host of cities that are beginning to get their basic needs, such as clean water, air conditioning, and homes. I have a desire to go into some of those cities that are currently developing into a more modern society, and to make an impact through my work or in servicing the community, similar to the work I've done through Habitat for Humanity.
Read more about the 2021 New Faces of Civil Engineering.