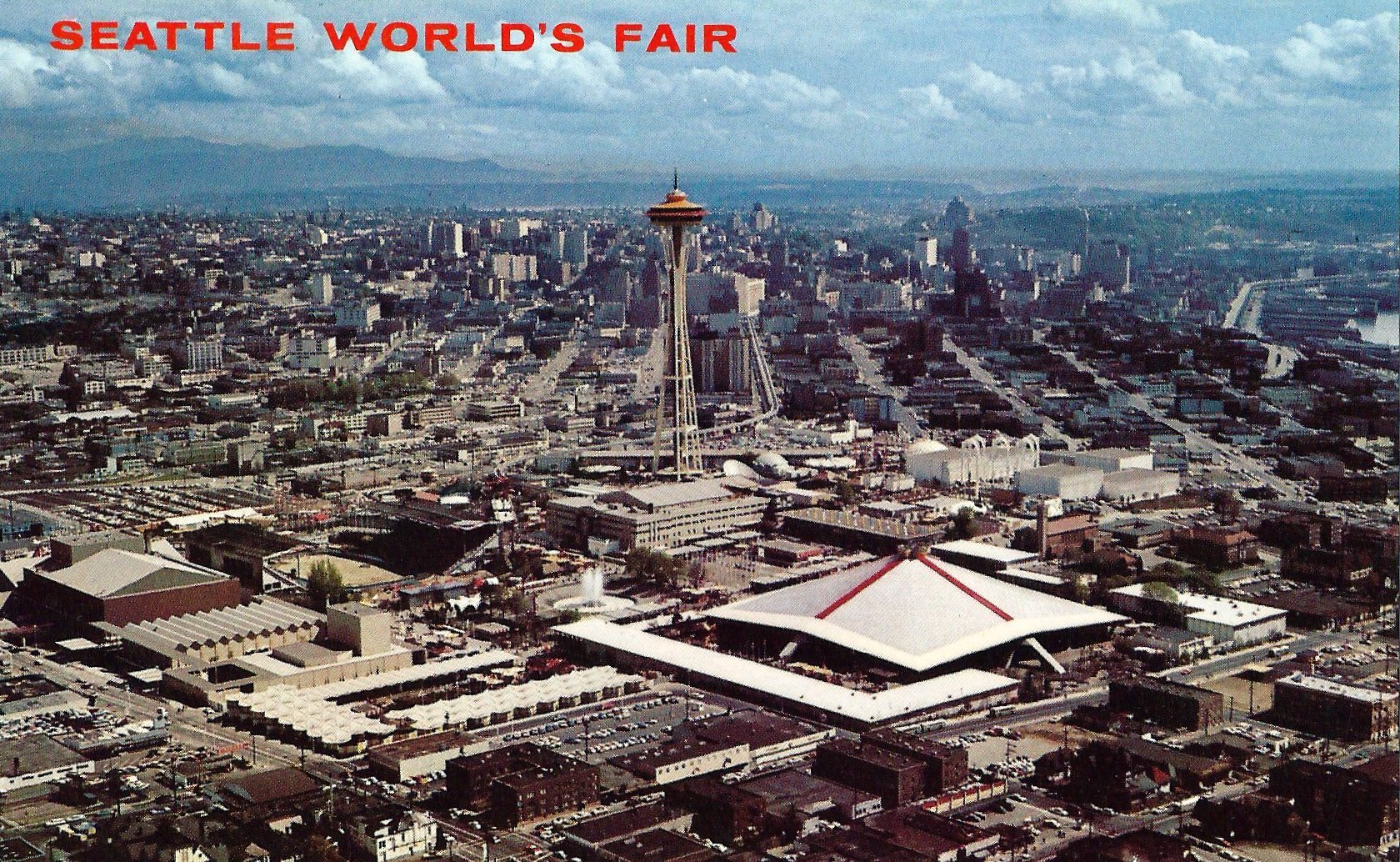 This week in civil engineering history: Seattle presents itself to the world with the opening of the Century 21 Exposition, April 21, 1962.
Ever since London's 1851 Crystal Palace Exhibition, cities have hosted World Expositions at recurring intervals, typically every two to three years. These extravaganzas have served to provide cultural exchange, showcase technical achievements of nations, and offer ideas and visions for a global future. Seattle's Century 21 Exposition, known colloquially as the 1962 Seattle World's Fair, was no exception. The Seattle World's Fair's theme, "Man in the Space Age," established a mindset of innovation, and structural engineering contributed to the futuristic sentiment with bold, radical, pioneering designs.
The ubiquitous legacy of the Seattle World's Fair is the 605-foot-tall Space Needle, once the tallest structure west of the Mississippi River. The slender futuristic tower required a 30-foot-deep and 120-foot-wide foundation, the largest continuous concrete pour ever attempted in the West. Once the foundation was completed, it weighed as much as the Space Needle itself, establishing the center of gravity just 5 feet above ground. The Space Needle officially opened on April 21, 1962, the first day of the World's Fair, and has since become the icon of the city.
Access to the fair from downtown Seattle was made convenient by the construction of the nation's first full-scale commercial monorail system. The mile-long monorail consists of two lines of pre-stressed concrete hollow box girders 35 and 1/2 inches wide and 59 inches deep. Requiring extensive curving and elevation changes of the beams, with unique bends and asymmetrical sections, precise geometry was critical to match the dimensions of the two 250-capacity passenger trains, which were manufactured in Germany.
Washington State Coliseum was designed as a 130,000-square-foot clear span pavilion to house exhibits. The hyperbolic paraboloid, with no interior roof columns, was supported by four colossal concrete abutments, 11 stories tall. In 2019 renovation of the arena began, involving demolition of the entire structure except the 44-million-pound roof, which was suspended in mid-air as redevelopment proceeded beneath. Reopening of the structure, now Climate Pledge Arena, is scheduled for June 2021.
Reuben Hull, P.E., PMP, M.ASCE, is civil regional manager for LaBella Associates in Albany, New York, and a self-made historian who has penned numerous articles on civil engineering history. An active ASCE member, Hull is a corresponding member and former chair of the History and Heritage Committee, serves as vice president of the Mohawk-Hudson Section, served as president of the New Hampshire Section, 1999-2000, and was named New Hampshire Young Engineer of the Year in 1997.
Follow his daily Civil Engineering Almanac series on Twitter: @ThisDayInCEHist.