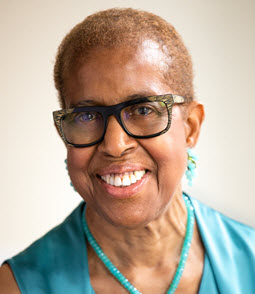 A trailblazing entrepreneur, Abron is thought to be the first African-American woman to start an engineering consulting firm focused on the environment and environmental issues. She was also one of the first professionals in the field to suggest and demonstrate that sustainability initiatives can rapidly advance the condition of the impoverished sector worldwide.
Since 1978, PEER Consultants has focused on delivering transformative, sustainable, and appropriate solutions to today's challenging environmental problems.
In 2020, she was elected to the National Academy of Engineering for "leadership providing technology-driven sustainable housing and environmental engineering solutions in the United States and South Africa." Currently, she serves as president of the American Academy of Environmental Engineers and Scientists.
A strong supporter of science education and environmental engineering, Abron serves on the engineering advisory boards of the City College of New York, George Washington University, Howard University and Washington University in St. Louis.
Abron began her career as a chemist and environmental engineer in the Midwest before becoming an assistant professor of Civil Engineering at Tennessee State University and Vanderbilt. She then spent several years at Howard University's Department of Civil and Environmental Engineering, until she established PEER.
She is an elected fellow of the American Academy of Arts and Sciences and a member of both the American Water Works Association and the Water Environment Federation. She is part of Tau Beta Pi, DC Alpha Chapter as an Eminent Engineer. She is also a member of the International Women's Forum as well as Delta Sigma Theta, a social services sorority.
PEER was named the 2015 Top Design Firm in the Mid-Atlantic by Engineering News-Record and Top-Ranked Environmental Consultant for 2013 and 2014 by the Washington Business Journal. In 2012 the firm was given the Superior Achievement Award in the environmental sustainability category for the Witsand iEEECO™ Sustainable Human Settlement Project in South Africa.