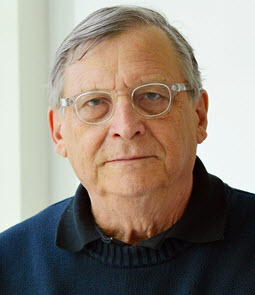 Baecher's many years' experience in risk assessment and reliability in geotechnical engineering make him a foremost authority in this area. A pioneer in a highly active field, he co-authored with J.T. Christian, Dist.M.ASCE, in 2008 the first specialty text on reliability and statistics in geotechnical engineering. It remains an essential reference. In all, Baecher has published some 300 technical papers and reports.
He teamed with other researchers at MIT in the early use of FN Curves for communicating risk. This concept is now widely used by consultancies and government agencies, and Baecher is routinely sought as an expert advisor on risk and safety. In the area of dam and levee safety, he has worked closely with many large dam owners, including the U.S. Army Corps of Engineers, the Bureau of Reclamation, BC Hydro, Ontario Power Generation, and Vattenfall AB.
Baecher has served on several scientific and engineering boards of the National Academies of Science, Engineering, and Medicine, including the Water Science and Technology Board, the Board on Earth Science and Resources, and the Board on Infrastructure and the Constructed Environment. He has chaired or co-authored 18 consensus reports of NASEM.
He has also worked on coastal and flood risk, serving on Louisiana's Coastal Master Plan Science and Engineering Board, followed by service on the founding council for the Water Institute of the Gulf. He co-authored the National Academies 2014 report, Reducing Coastal Risks on the East and Gulf Coasts.
His contributions to risk and reliability have been recognized by his selection as the 59th Terzaghi Lecturer of the Geo-Institute, the 27th Buchanan Lecturer of Texas A&M University, and his 2006 election to the National Academy of Engineering. For contributions to the Interagency Performance Evaluation Taskforce following Hurricane Katrina, he was awarded the Army Commander's Award for Public Service. His work with the Panama Canal Authority on natural and chronic risks led to his receipt of the Panamanian National Award for Science and Technology Innovation.
Baecher's service has seen him in a number of high-profile assignments with such committees as NASA's Planetary Protection Subcommittee and several boards and committees within other federal agencies. He is a member of the UC Berkeley Civil Engineering Academy of Distinguished Alumni.