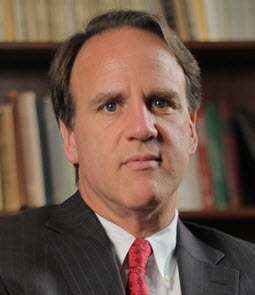 Soibelman is the leading expert in applying novel data analytics methodologies to information generated during capital projects and infrastructure construction and operations. His eminence derives from his groundbreaking research, contributions, and leadership in civil engineering computing. The 10 years he spent as a project manager and then president of a construction company provided him with extraordinary insights into execution processes, critical industry issues, and professional interactions. He is the foremost researcher developing advanced data management, machine learning, artificial intelligence frameworks, and analysis algorithms that support the acquisition, modeling, management, and analysis of such diverse construction- and facility-oriented data.
His innovative research addresses the enormous amount of disparate information generated for buildings and infrastructure systems during both construction and operations (e.g., construction documents, building-information-models, cost estimates, schedules, cost/schedule control reports, digital images, maintenance records, and various operating performance data). Unlike most previous "big data" methodologies successfully applied in other domains, construction uses data of multiple types – from many different sources and often of low quality. Soibelman's expertise in both computer science and construction engineering allows him to bridge these two domains.
He is the USC Fred Champion Estate Chair Professor in Engineering and was elected to the National Academy of Construction in 2019.
Soibelman started as an assistant professor at the University of Illinois at Urbana–Champaign. In 2004 he moved as an associate professor to the CEE department at Carnegie Mellon University, where in 2008 he was promoted to professor. He joined USC in 2012.
In the past 25 years, he has focused his research on advanced data acquisition, management, visualization, and mining for the construction and operations of advanced infrastructure systems. He has published over 200 books, book chapters, journal papers, conference articles, and reports and performed research with funding from the National Science Foundation, NASA, DOE, NIST, U.S. Army, IBM, Bosch, RedZone Robotics, IDOT, and many other agencies.
Soibelman is the former chief editor of ASCE's Computing in Civil Engineering journal, and in 2010 received the Society's award of the same name. Two other ASCE awards followed, one in 2016 – the Richard R. Torrens Award – and in 2017 the CI Institute's Construction Management Award. He was also appointed a Thousand Talents Plan Distinguished Professor in 2016 at Tsinghua University.
Other interests include information logistics, the use of information technology for economic development, knowledge discovery, image reasoning, construction robotics, multi-reasoning mechanisms, and process integration during the development of large-scale engineering systems.