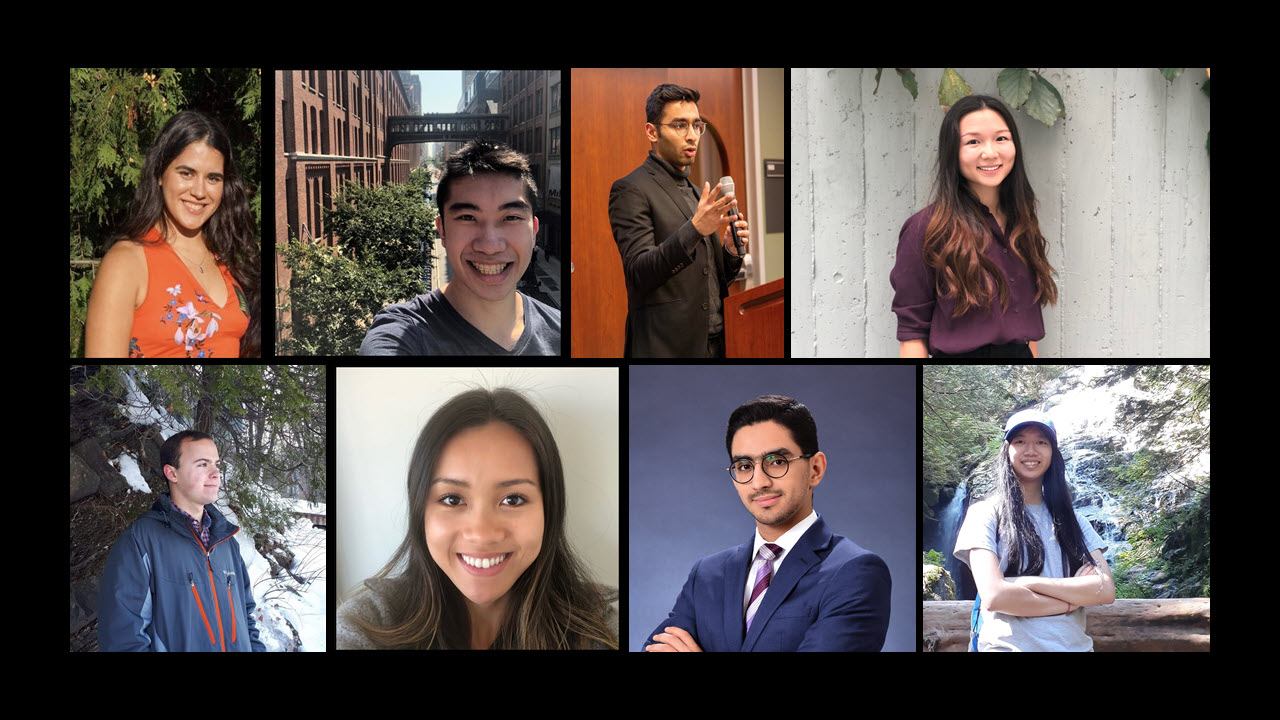 Innovation, more than anything, is a mindset.
So when the student team from the University of British Columbia in Vancouver, Canada, designed the solution that would go on to win first place at this month's 2021 ASCE Blue Sky Innovation Contest, success started with a fundamental approach toward envisioning something new.
"I definitely try to look at things differently from how the industry's doing them," said UBC Smart City Design team captain Benjamin Corbett, a third-year civil engineering student with a particular interest in sustainable transportation.
"Right now, we have a transportation system that is very much focused on just moving cars. And we're getting to a point in a lot of cities where that has reached its limits. Looking into the future, I want to come up with different ideas on how people can get around cities so that we can have more economical and more sustainable options for everyone."
This year's innovation contest was a bit different from previous iterations. The 2021 contest challenged student teams to reimagine the infrastructure of the future, using either the floating city or mega-city environments in ASCE's Future World Vision.
The teams competed in the spring at their regional student conferences, with the top teams advancing to the national finals, Oct. 7, during the ASCE 2021 Convention.
The team from University of Puerto Rico at Mayagüez finished second in the competition. The UBC team's first place proposal aimed at easing the transportation challenges facing the Future World Vision mega-city of 50 years from now. UBC's pitch featured a high-speed, high-capacity underground integrated transportation and logistics system of autonomous pods quickly moving people and goods over long distances.
"When people think of civil engineering, they typically think of the very traditional building of structures and bridges," said UBC Smart City transportation sub-team lead Aliya Zhang. "But I think for our discipline, it's becoming increasingly important to embrace technological disruptions. It will only make our design better when we absorb the new technologies out there into our work."
The UBC team, having qualified for the finals, went through an extensive training cycle over the summer with Innovation Contest judges and industry experts, helping them further hone their proposal.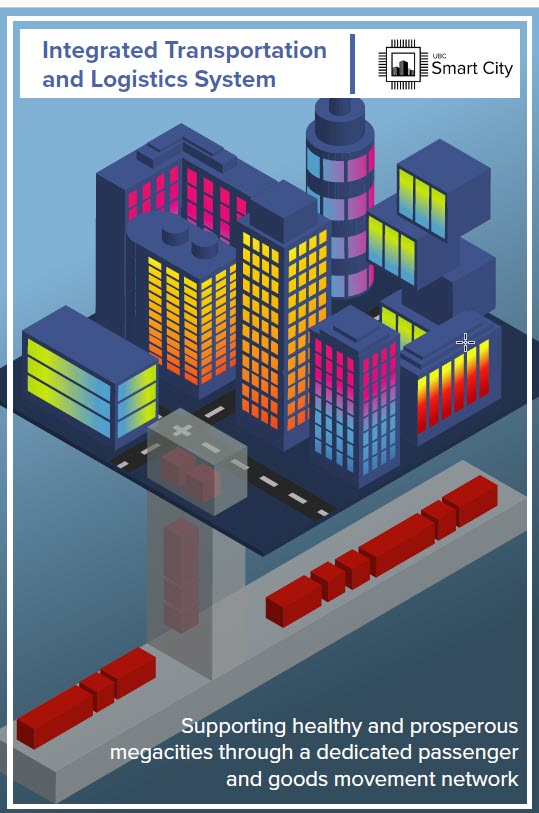 "It helped us think about our solution from a variety of angles across the industry," Corbett said. "We heard from people who were interested in how we could move goods more cheaply across the mega-city. We also heard people who really liked that we were looking at the social impact of the solution. And then there were other people who were skeptical about the technology and about the cost."
Corbett and Zhang handled the pitch and presentation portions of the contest, but they represented a larger UBC team of seven students. It was this team, drawn from different areas of study, that made the difference for Zhang and speaks to another key aspect of that innovation mindset:
"The big takeaway for me was less on the technical design side and more about the diversity within our team," Zhang said. "Our team was made up of students with backgrounds in a bunch of different disciplines – ranging from planning to economics to students with experience in the tech industry and consulting.
"I really saw how powerful it can be to have all of those different perspectives come together, and we were able to use that to address all facets of this problem to come up with a truly comprehensive solution."
Both Corbett and Zhang have plans to make this kind of work – innovative, forward-thinking transportation solutions – their future careers. The ASCE Innovation Contest, with its Future World Vision-sized considerations, was a step (or pod ride) in the right direction.
"When we started thinking about ideas for this solution, it's such an open-ended problem and looking so far into the future that we didn't really know what to do," Corbett said. "This is very different than a typical engineering design problem that we see in school, where everything is well-defined and the question is 'Solve this problem using these formulas.'
"What I learned throughout the competition was how to navigate a complex and open-ended challenge and how to guide a team through that process as well. That learning experience was really valuable, and I expect it will help me succeed further along in my career."
The 2022 ASCE Innovation Contest is underway with next year's finalists competing at the 2022 ASCE Convention in Anaheim, California.