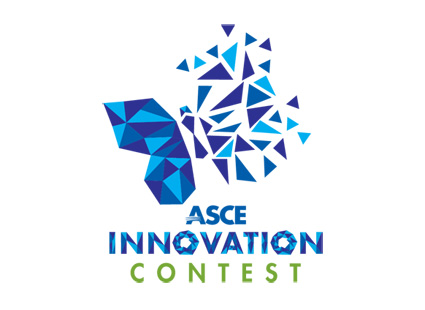 About the Competition
The mission of the 2023 ASCE Innovation Contest is to develop an innovation that addresses one of the following three ASCE Report Card topics: Drinking Water, Energy, and Roads. There is also a direct connection to the UN Sustainability Goals. Participating teams will develop and pitch their innovation to the judges and at a minimum provide proof-of-concept for its feasibility and innovative potential. The closer your innovation is to having a proof of concept and a business plan, the more persuasive the result.
The ASCE Innovation Contest was launched by the Industry Leaders Council and is now 100% supported by the Innovation sponsors of the ASCE Convention.
Rules and RFIs
The rules are intended to stimulate creative infrastructure solutions using three ASCE Report Card topics: Drinking Water, Energy, and Roads, as a backdrop and point of reference. Students and teams should read these rules thoroughly and seek clarifications, as necessary.
The competition provides a "Requests for Information (RFI)" period so that student teams can ask questions about the rules. See the rules document for where and when to send RFIs as well as how to access the responses.
2023 Finals Competition
The 2023 Student Symposium winning teams are invited to participate in the Innovation Contest Finals competition. The teams will receive coaching from industry and academic professionals, to prepare them to compete in a Virtual Semi-Finals competition, with the opportunity to advance to the finals competition held in person during the ASCE Convention, in Chicago, IL.
While we hope you will join us in person, arrangements are also being made for the contest to be available virtually to faculty and students connected to the student symposia; if interested in attending the finals virtually, please contact [email protected].
Eligibility for Student Symposia Competitions and Society-wide Competition Finals
Review the qualifications required of all ASCE Student Chapters to compete at the Student Symposia Competitions and in order to advance to ASCE Society-wide Competition Finals.
Learn more