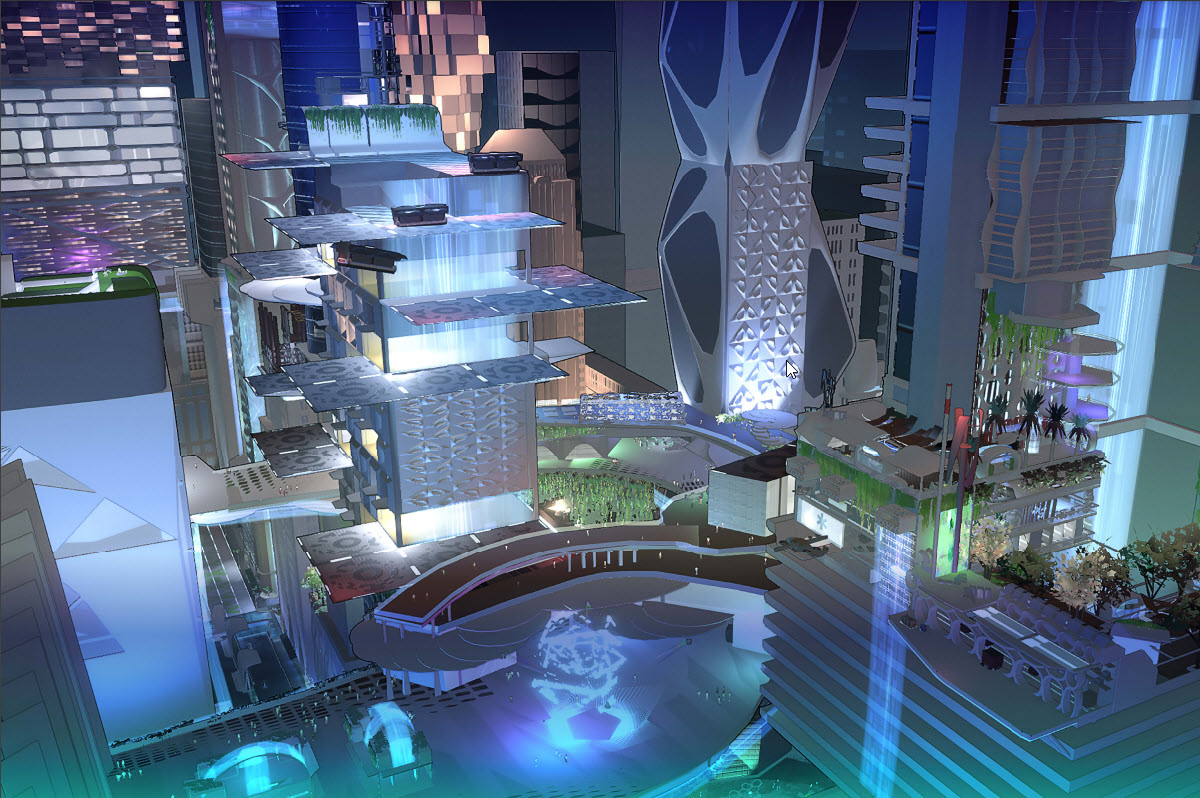 The world is changing at an accelerating pace. Understanding the drivers of that change is more critical than ever.
The future will require a new way of doing things. A new plan. A new vision.
ASCE's Future World Vision provides that new path – a deeply researched, scenario-planning tool that puts civil engineers inside the built environment of tomorrow so they can start incorporating those ideas into their work today.
The next phase of Future World Vision begins Tuesday ("twos day"), Feb. 22, 2022 (2-22-22), with the launch of the Future World Vision Mega City 2070 downloadable platform, a new Future World Vision website, and a members-exclusive Mega City webinar.
"Civil engineers must imagine, design, and build a future world with passion, courage, and commitment to our children," said Eva Lerner-Lam, M.ASCE, founder and president of Palisades Consulting Group and one of the panelists speaking in the Mega City webinar. "They're counting on us, and we can't and shouldn't let them down."
The Feb. 22 free webinar gives attendees a first look at Mega City 2070 as outlined by Alex McDowell, Future World Vision creator and creative director and co-founder of Experimental, based in Los Angeles.
This immersive, 3D model visualizes a plausible city and its evolution from 2020 to 2070. Future World Vision and Mega City are the result of a multiyear collaboration between ASCE, global future analysts, subject-matter experts, visionary experience designers, and leading application developers.
Following the Mega City 2070 reveal, the webinar – which begins at 2:22 p.m. EST – will collect a group of leading engineers that includes Lerner-Lam; David J. Odeh, P.E., S.E., SECB, F.SEI, F.ASCE, principal, Odeh Engineers Inc.; Mehmet Egemen Ozbek, Ph.D., A.M.ASCE, professor and Joseph Phelps Endowed Chair, Colorado State University; and Elizabeth Ruedas, P.E., ENV SP, M.ASCE, associate, project manager at Michael Baker International.
"We've always known that it takes a team to solve any important engineering problem," Odeh said. "One thing is clear from our work on Future World Vision – the challenges of creating a safe and resilient infrastructure will demand even greater interdisciplinary collaboration within the civil engineering profession and beyond."
Learn more about the Future World Vision Mega City 2070 webinar.