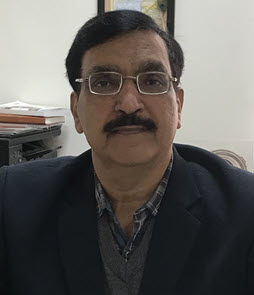 Shamsher Bahadur Singh, Ph.D., P.E., C.Eng, a senior professor in the Department of Civil Engineering at Birla Institute of Technology and Science Pilani, Rajasthan, India, has been named a fellow by the ASCE Board of Direction.
Singh has executed 40 research and consultancy projects, funded by various government and nongovernmental organizations. He won a prestigious collaborative project with Vasant Matsagar of IIT Delhi, sponsored by Defence Research and Development Organization (DRDO), for the development of blast resistant containers, and also won a US-2020 partnership award from the U.S. Department of State with Venkatesh Kodur (MSU, USA) and Vasant Matsagar of IIT Delhi.
He is a designated chartered engineer (India) and a fellow of the Institution of Engineers. He holds a professional engineer (civil) license from Michigan State, and is the recipient of several fellowships – e.g., postdoctorate from Lawrence Technological University, the Quality Improvement Program (QIP) at Indian Institute of Technology Kanpur, a research fellowship at Motilal Nehru Regional Engineering College Allahabad, and a National Merit Scholarship from the Regional Engineering College Warangal and integrated scholarships at other schools.
Singh was awarded a project from US-India Education Foundation, Fulbright Specialist Program to host a U.S. Specialist, at BITS Pilani, for academic year 2021. He was recognized with the Best Academician of the Year 2020 award by the honorable Governor of Rajasthan, India, and is a selected member of Construction Industry Development Council Academy of Construction Engineering.
Other acclaim has come through the Bharat Shiksha Gaurav Puraskar and Certificate of Excellence from KTK Outstanding Achievers and Education Foundation, New Delhi, and the Best Paper Awards from the Indian Concrete Journal in 2020 and ACEE2015, Penang Malaysia, in 2015.