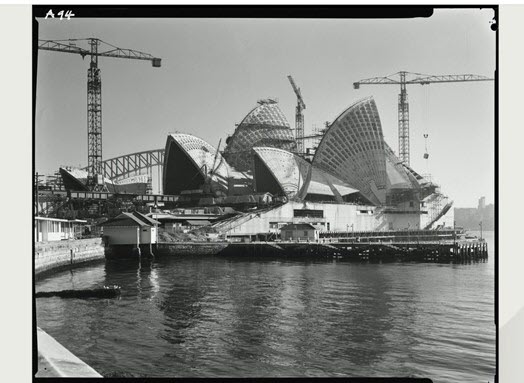 ASCE has honored the Sydney Opera House in Sydney, New South Wales, Australia, as an International Historic Civil Engineering Landmark.
ASCE recognizes historically significant civil engineering projects, structures, and sites all over the world. More than 280 projects have earned the prestigious title for creativity and innovation, and almost all are executed under challenging conditions.
The landmark was recognized at a dedication ceremony with a digital plaque, April 6, in Sydney led jointly by ASCE's Australia Section and Engineers Australia.
"The Sydney Opera House has long been an international icon due to its architectural complexity and captivating design," said Dennis D. Truax, ASCE president. "The manner in which architects and engineers are still captivated and inspired by this decades-old structure speaks to the lasting influence that an imaginative and innovative project can have on society."
The internationally acclaimed architectural achievement is best known for its iconic vaulted roof shells, which dwarf the hollow podium beneath them. After receiving more than 230 applications for an open international design competition in 1957, Danish architect Jorn Utzon's winning design was chosen and would ultimately define the landscape of the Sydney Harbor for years to come. The design features two main halls that sit side by side and face outward towards the harbor. The halls are adorned with shell-shaped interlocking panels that serve as both roof and wall and are made of precast concrete.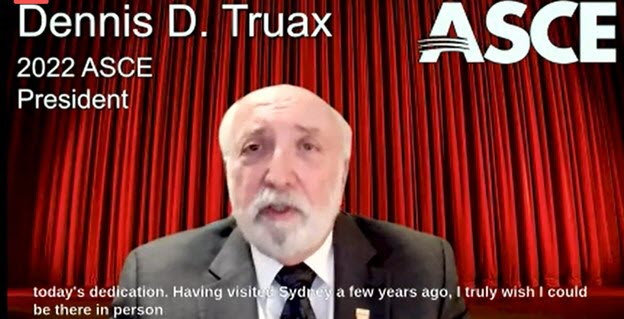 Stage 1 of construction began in March 1959 and the project reached a stage of substantial completion in 1971. The first orchestral performance was held in 1972, led by the Sydney Symphony Orchestra, to test the acoustics of the 2,000-seat concert hall. Following completion of the Sydney Opera House's interior in 1973, the venue was officially opened by Queen Elizabeth II.
It attracts more than 8 million visitors in its two side-by-side venues each year – the 2,679-seat Concert Hall, which hosts symphonies and major music events, and the 1,500-seat Opera Theater, which hosts opera and dance performances. The venue also has three smaller theaters for plays and films and an outdoor performance area called the Forecourt.
The Sydney Opera House was added to UNESCO's World Heritage List in 2007. Engineers Australia, ASCE Australia Section, ASCE History & Heritage Committee, and the Sydney Opera House Trust nominated the building as an ASCE International Historic Civil Engineering Landmark in 2021.
The project becomes Australia's sixth International Historic Civil Engineering Landmark recognized by ASCE, joining the Chaffey Brothers Irrigation Works, Gladesville Bridge, Goldfields Water Supply, the Snowy Mountains Hydro-Electric Scheme, and the Sydney Harbour Bridge.
For more information about ASCE's Historic Civil Engineering Landmark program, visit https://www.asce.org/about-civil-engineering/history-and-heritage/historic-landmarks.