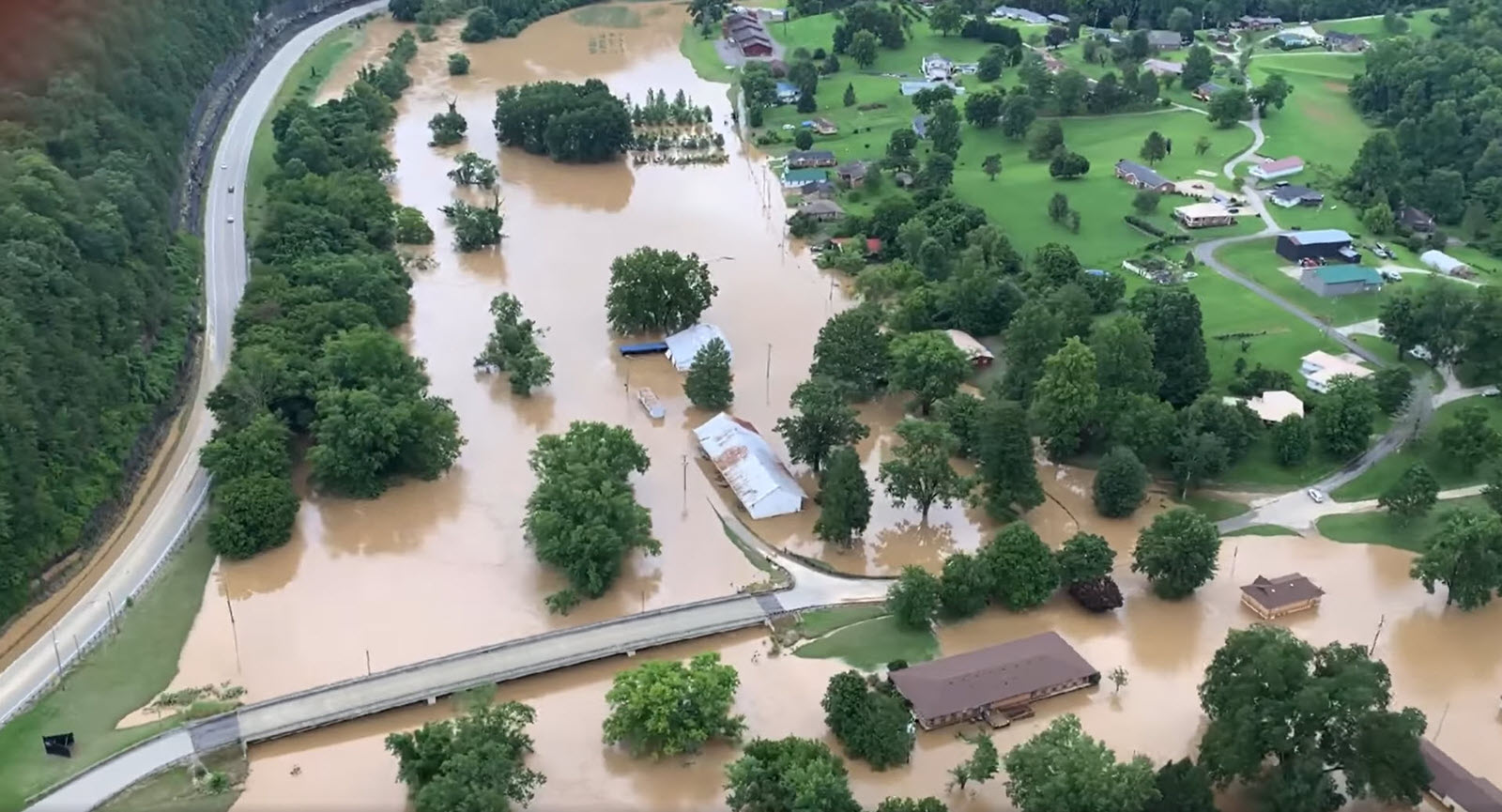 It's been a difficult 10 months in Kentucky, as residents on the western side of the state saw their communities devastated by a series of tornadoes last December, and then this July the worst flooding in more than 60 years beset eastern Kentucky.
The floods left dozens dead and displaced thousands. A month later, the recovery is underway but still has a long way to go.
Civil Engineering Source spoke with Chuck Mullins, P.E., L.S., M.ASCE, chief engineer for Kentucky River Properties in Hazard, Kentucky – arguably the epicenter of the flood – about his hometown and how civil engineers can help.
Civil Engineering Source: Can you describe what your hometown looks like right now?
Chuck Mullins: The damage from this event is not your typical river bottom flooding. This has been a flash-flood event that has hit an extensive area of the state and impacted homes and property that historically have never experienced flooding.
We have a lot of utility service outages, mainly in lost water lines, meters, pumps, etc., along with lost electrical lines, cellular services, and internet/TV services. This infrastructure is typically very difficult to install in our region and costly to replace.
Source: Was your home affected?
Mullins: My home was affected, but not to the level of the majority of the citizens in this area.
Source: Being a civil engineer, what perspective do you bring to the situation that maybe the average person doesn't have when it comes to flooding and infrastructure damage?
Mullins: I think most people are unaware that some of these utility systems are interrelated, and it's not as simple as reconnecting a wire or flipping a switch. This area has not seen a natural disaster in my lifetime and was most likely ill-prepared for something of this magnitude. A better method of keeping the lines of communication open and people properly trained in emergency responses should be developed.
Source: What do you feel is a civil engineer's role in the aftermath of these kinds of tragic situations?
Mullins: It is difficult for us to help individuals in this situation, outside of rolling up our sleeves and pitching in to help the cleanup effort. Our professional training could better be utilized to assist in restoring and repairing the infrastructure. If money could be made available, this would be a perfect time to employ the necessary skills to reevaluate these areas and possibly redesign for a better future.
If interested in donating to help the Team Eastern Kentucky Flood Relief Fund, visit
TeamEKYfloodrelieffund.ky.gov
.