The ASCE 2022 Convention tagline – "Get ready for a new era of infrastructure" – couldn't be more timely.
Between passage of the $1.2 trillion Infrastructure Investment and Jobs Act and the rapid development of the kinds of technological innovations detailed in ASCE's Future World Vision, the possibilities for reshaping infrastructure as we know it seems limitless.
"The past two years have been amazing as more than two decades of advocacy have hit a grand slam," said Maria Lehman, ASCE's incoming 2023 president and recently appointed vice chair of President Joe Biden's National Infrastructure Advisory Council.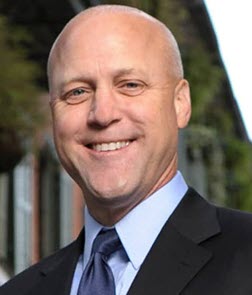 "The Rescue Act allowed communities to invest funds that were not needed for COVID activities in water and broadband infrastructure," Lehman said. "The bipartisan infrastructure law reauthorized surface transportation, the Clean Water Act, and the Safe Drinking Water Act for five years and invested in all 17 categories of ASCE's Report Card for America's Infrastructure. The CHIPs and Science Act will leverage state and private funding to onshore high-tech industry while also investing in much needed applied research. And the Inflation Reduction Act funds many programs to make our infrastructure greener and more resilient for the future."
Clearly, there's a lot going on – which means a lot of ways for civil engineers to contribute to their communities and advance in their careers. The ASCE 2022 Convention, Oct. 23-26 in Anaheim, California, highlights those opportunities with several speakers and sessions.
Notably, Mitch Landrieu, White House senior advisor and infrastructure coordinator for the bipartisan infrastructure law, will deliver opening remarks that provide an inside perspective into implementing the IIJA.
The convention's opening plenary, "The IIJA State of Play: The Inside Track on Implementation" will continue the conversation with insights from Becky Keough, secretary of energy and environment for Arkansas; Laura Hanson, state planning coordinator for the Utah governor's office of planning and budget; and Mark Pestrella, director of public works for Los Angeles County.
All geared toward helping civil engineers meet the unique moment afforded by this new era of infrastructure.
"The complexities are large," Lehman said. "But the opportunities for civil engineering work are numerous."
Learn more about the ASCE 2022 Convention.