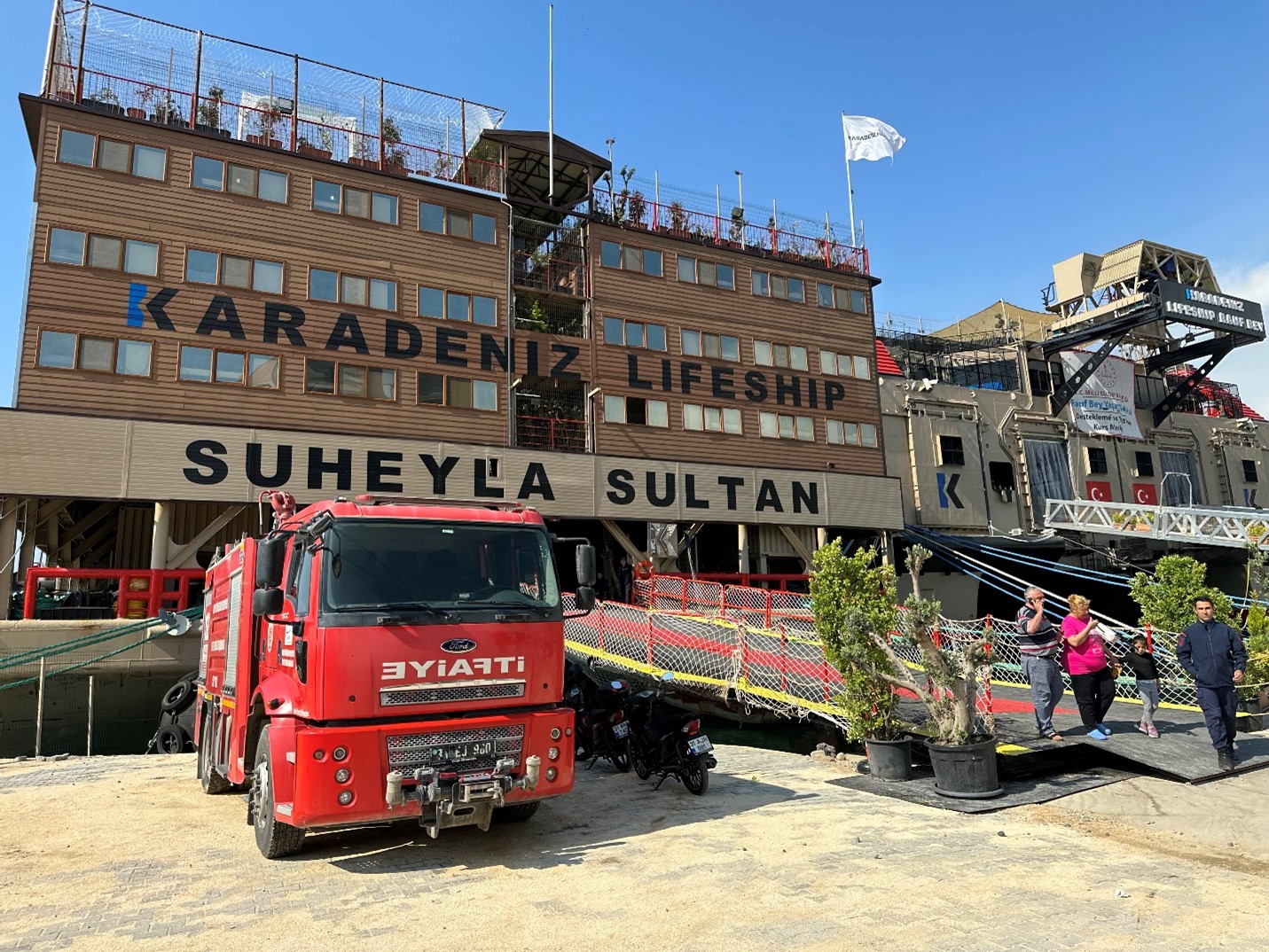 This week, an ASCE Coasts, Oceans, Ports and Rivers Institute field investigation team is in Turkey to study the effects of the Feb. 6 7.8-magnitude earthquake and aftershocks.
The team features eight engineers, including members of COPRI, the Structural Engineering Institute, and the Geo-Institute. Team lead Omar A. Jaradat, Ph.D., P.E., D.PE, M.ASCE, is joined by Carlos Ospina, Ph.D., P.E., P.Eng, M.ASCE; Turel Gur, Ph.D., P.E., M.ASCE; Marc Percher, P.E., M.ASCE; Amin Rahmani, Ph.D., P.E., M.ASCE; Julie Galbraith, P.E., M.ASCE; Theresa Richards, P.E., S.M.ASCE; and Dolunay Oniz, E.I.T., A.M.ASCE.
This is their first update from the field:
We have now completed our first and second days of travel in the damaged areas and already we are seeing stories of success and perseverance. Considering that they had a major earthquake, the city [Adana] is surprisingly vibrant. While some areas are significantly damaged, and buildings have been demolished and removed others look almost untouched. It'll probably take years to figure out why some neighborhoods were more heavily hit but it could be many factors including age of construction, soil within the localized region, or possibly other factors that we don't know about.
We have visited a fisheries port in the city that has been used to host two vessels providing hoteling and schools for the local community. These vessels were brought in within a month of the earthquake and allowed the 1,700 residents to have a little more sense of normality.
The fishery port is actually a gravity-based mole underlain by loose liquefiable sandy deposits. Because of the 3 to 6 feet subsidence of the mole due to severe liquefaction and sand boils, the whole area and the nearby streets were fully inundated. There was a need to create a new layer of fill over the existing slab that had separated leaving large cracks throughout its footprint.
While the original structure had been significantly damaged, the use of gravel fill and pavers allowed for a limited return to operations sufficient to bring these lifeline boats in. While it may sound overly simple, oftentimes placing gravel over structures that have settled is the most time and cost-effective means of returning operations. In a perfect world, these structures wouldn't have settled so much but there is an argument to be made that designing for the low-cost gravity structure is acceptable if you know that you're just going to throw some more rocks on top after it sinks into the swamp.
We also visited a few port facilities. Major structural and geotechnical damage was observed in these facilities. The damage caused several weeks of operational downtime, and as of now, some of them are operating at 20% of full capacity. In some areas land behind wharves subsided up to 5 feet and moved laterally up to 1.6 feet. This caused considerable permanent displacement of the rail tracks and dislocation of the crane rails.
One impressive thing about a few of the port facilities is that in the early days of the earthquake when the ports had to shut down their operations and needed to get back to business as soon as possible, they generously and kindly provided their construction equipment to the nearby cities to recover from the devastating earthquakes. We also learned that they have provided shipping container homes to their employees until the employees can rebuild their homes.
We will keep visiting more port and waterfront facilities in the upcoming days, and we will do our best to learn from locals' experiences as much as we can. There is a lot to collect from the field and share with the international engineering community. We will keep everyone posted.