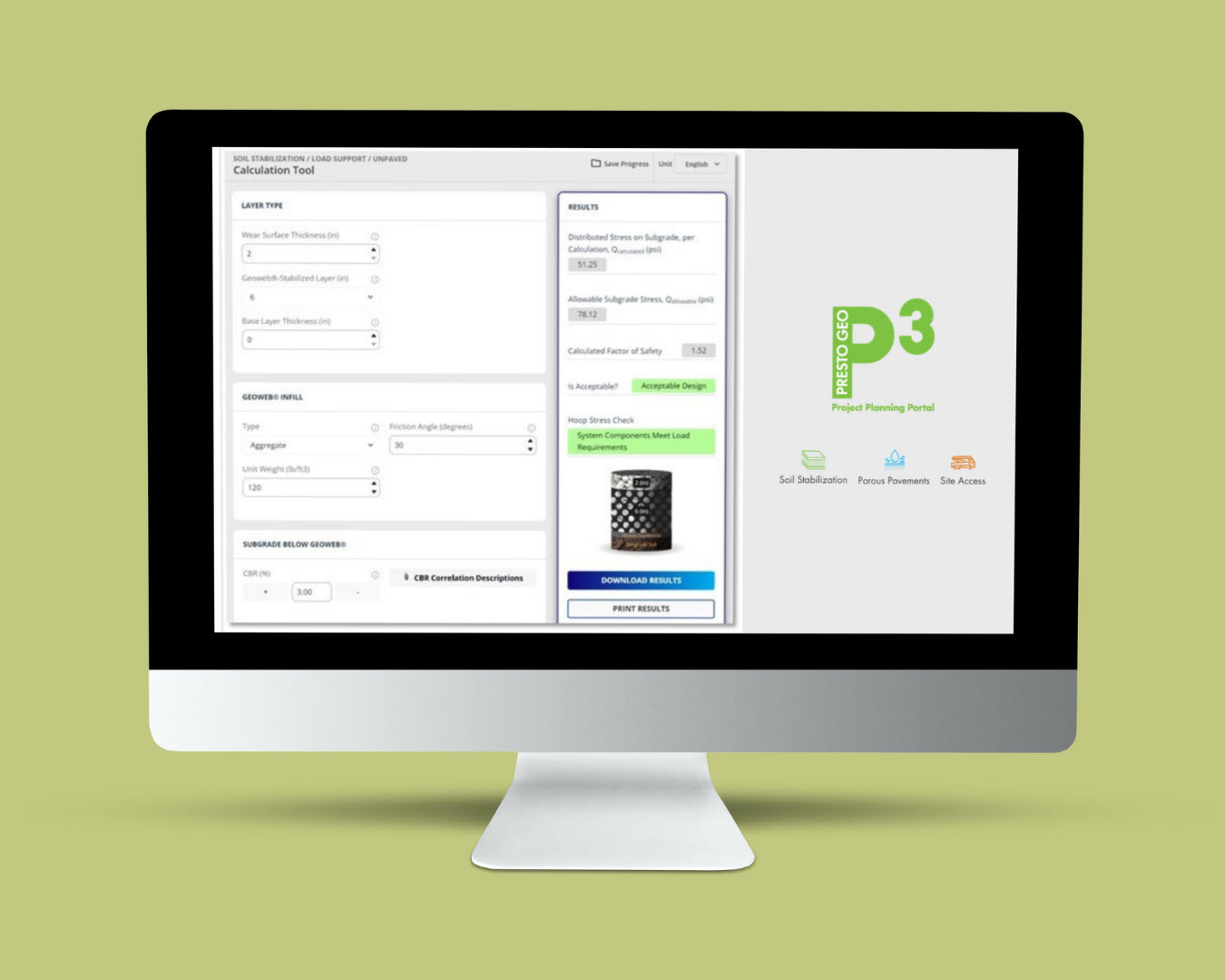 Project planning and design is a complex task, often demanding a strategic blend of professional judgement, cost considerations, risk, and sustainability. In response to these challenges, Presto Geosystems developed the Presto Geo P3 Project Planning Portal, a free, web-based suite of geotechnical calculation tools. Designed with engineers, contractors, landscape architects, and project owners in mind, Presto Geo P3 streamlines your project planning process, allowing you to quickly perform calculations to evaluate a wide range possible technical solutions for your project.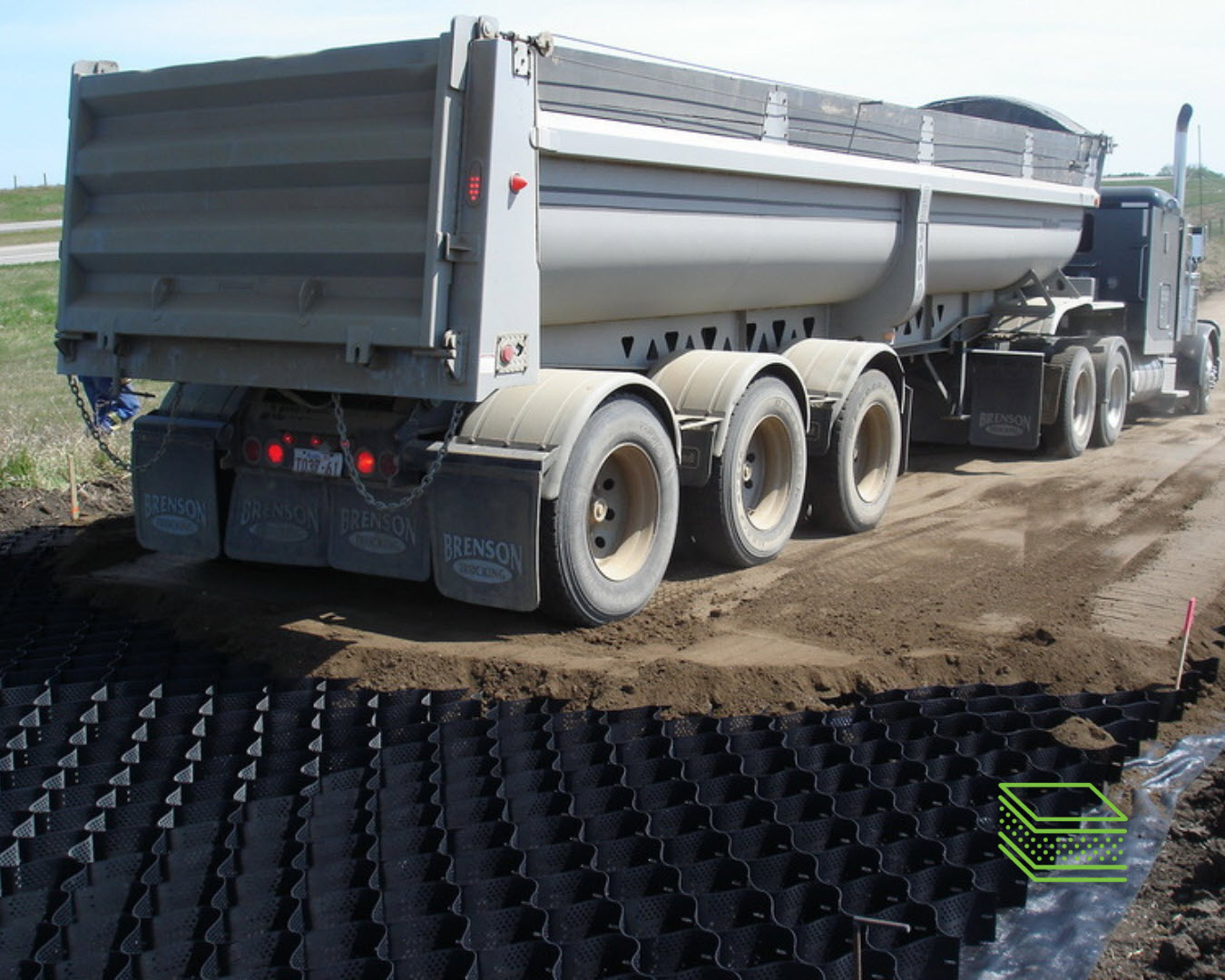 Unique Features
With its pioneering support for geocells – a first in the industry – and integration of calculations for aggregate and vegetated porous pavements and site access, the Presto Geo P3 portal sets a new standard in value engineering evaluations.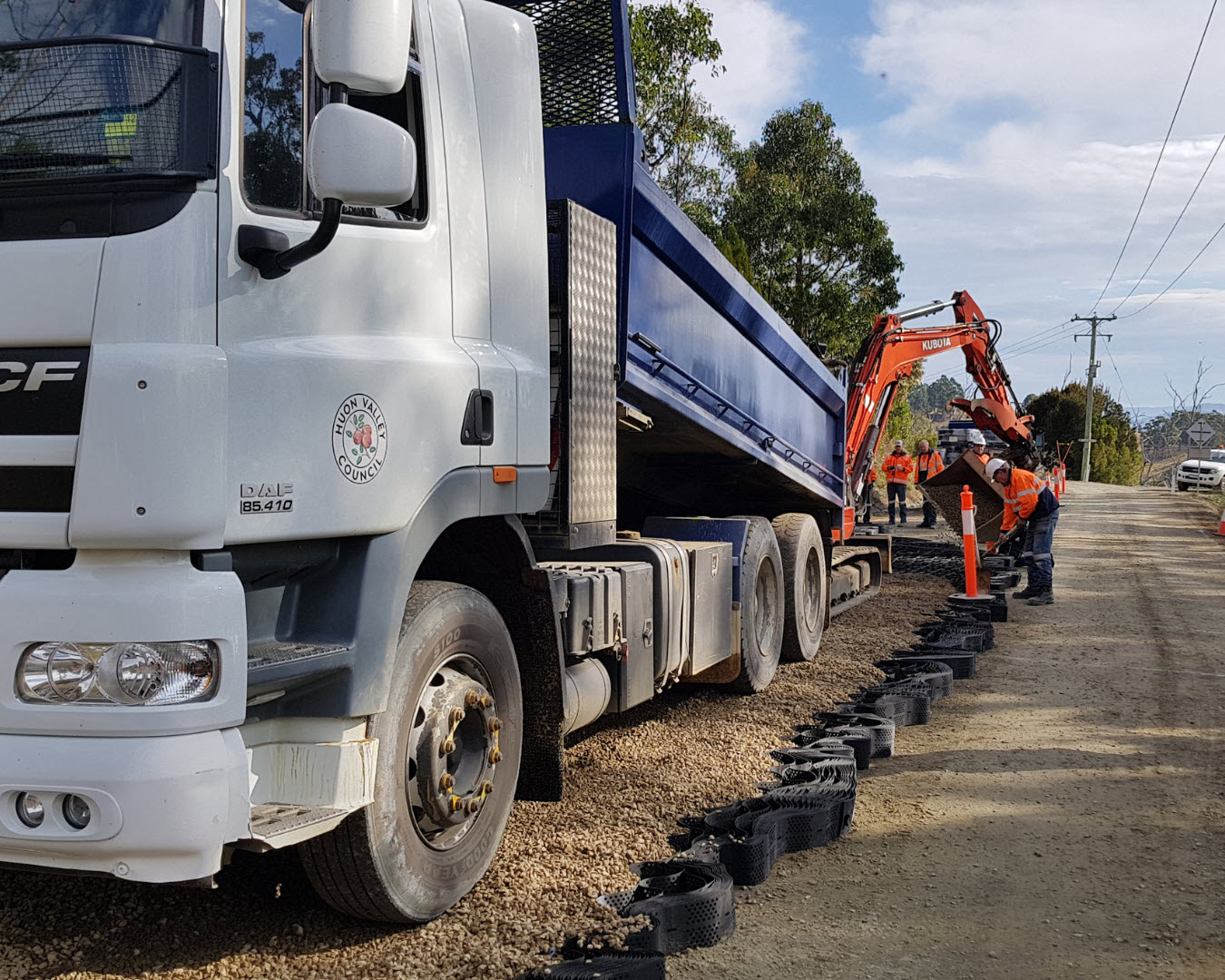 Presto Geo P3 offers:
-Soil Stabilization: Unpaved, Flexible Pavements, and Rigid Pavements
-Porous Pavements: Vegetated and Aggregate Surfaces (Rigid and Flexible)
-Site Access: Access Roads
A personalized dashboard for efficient organization of your projects and associated calculations.
Access to a vast library of resources, including product specifications, installation guides, and case studies.
Detailed calculation output with customizable fields for your project/firm/client name, a summary of input parameters and calculation results, and a cross sectional graphics illustrating user-selected layer thicknesses and material types.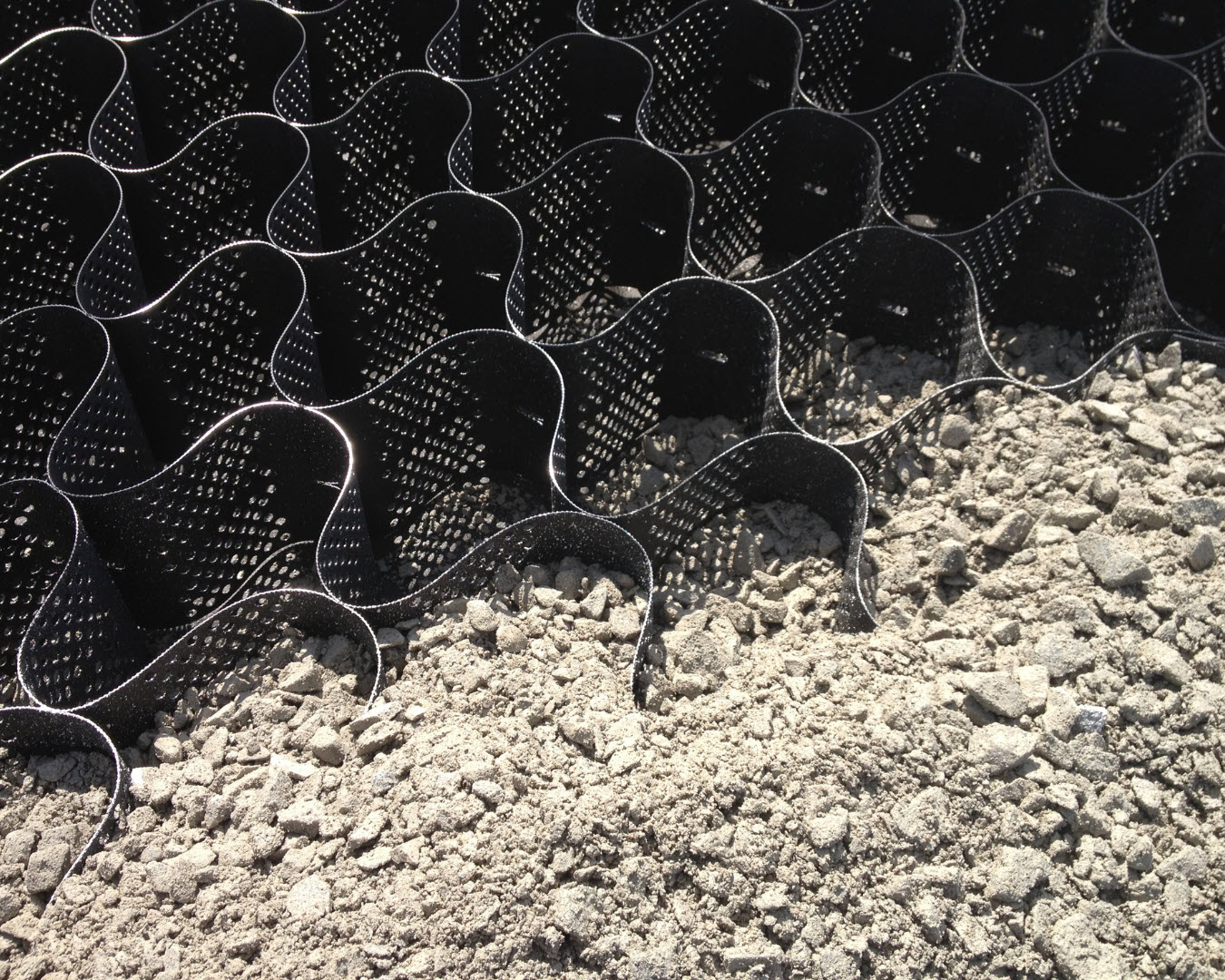 Resource Library
Presto Geo P3 also serves as a comprehensive resource hub. With access to a vast library of technical documents and product resources, you can deepen your industry knowledge, stay up-to-date with the latest product advancements, and make more informed decisions when it comes to your projects.
Designed to revolutionize project planning and execution, Presto Geo P3 empowers you to build smarter, faster, and more sustainably.
Start planning your next project today.