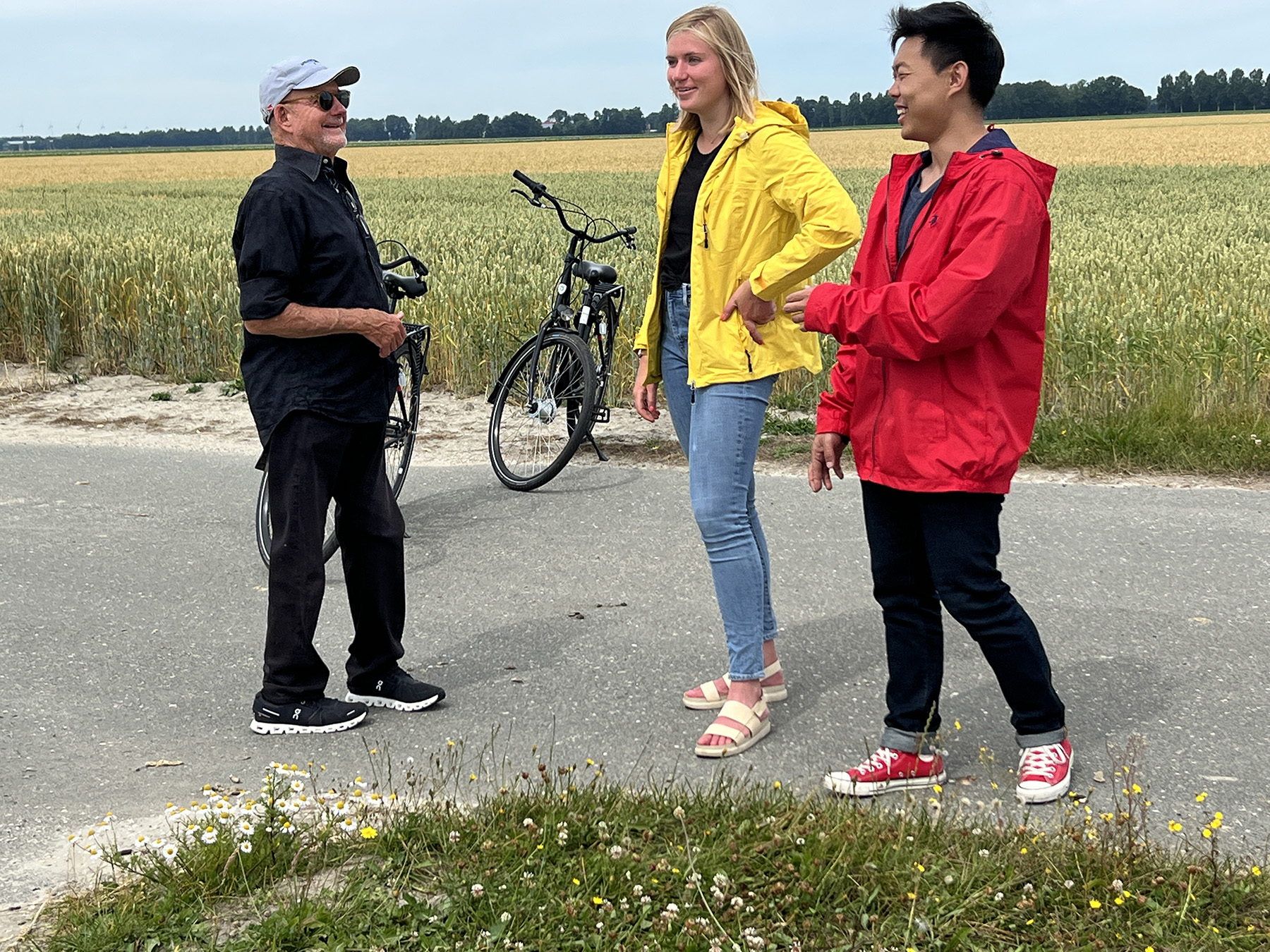 ASCE is back on the big screen with the forthcoming IMAX film Cities of the Future, and with the early 2024 world premiere fast approaching, ASCE members have the chance to provide feedback that could help shape the finished film.
Attendees of the ASCE 2023 Convention this October in Chicago can see a nearly complete draft of the movie at a special screening with director Greg MacGillivray, who will collect their comments afterward.
It's the second giant-screen film from ASCE and the MacGillivray Freeman Films production team, following the award-winning Dream Big: Engineering Our World, which was released in 2017 and continues to be a popular outreach tool. MacGillivray was one of the pioneers of the IMAX format, dating back to 1976 when his To Fly! was the first film shown at the National Air and Space Museum's IMAX theater.
MacGillivray, who will also deliver a closing keynote talk at the ASCE 2023 Convention, recently spoke with Civil Engineering Source about the film.
Civil Engineering Source: You're in a unique position of helming a second movie about engineering, working with ASCE. What's that been like returning to the subject matter for a second time? What stories are you excited to tell?
Greg MacGillivray: I love to make films about engineering, because as a physics major in college, what I liked best was figuring out how things worked and how to make them work better. That creative process has always been such an important aspect of my life, and everything I do, but especially in my filmmaking.
I think the most exciting thing about this project is that ASCE directed us toward a story that involved children in the Future City Competition. As a storyteller, seeing 11- to 13-year-old kids trying to invent this city of the future is a daunting yet innovative and fun task. And the audience, of course, gets into that task along with the children themselves.
That emotional context, seeing these young kids truly create, is great storytelling.
Source: Are there elements of Dream Big that you want to replicate or continue? Or things you want to do differently in Cities of the Future?
MacGillivray: Dream Big was the film of four individuals, each with a quest toward making life better for others around the world.
In this film, Paul Lee is trying to do the same with and for the people of Los Angeles, trying to make their city more beautiful and livable, all while making it more sustainable at the same time. Along the way, he interacts with and mentors six children who are working on the design of a future city, a city well into the future by perhaps 30 to 40 years.
The story of the children makes this new film different from Dream Big. And in that respect, I think it will relate, perhaps more closely to the middle and high school students who see it and then are encouraged to become engineers.
Source: Any particular visuals – or harrowing shots to get! – that we can look forward to in this movie?
MacGillivray: With all our films, we try to utilize the giant screen with scenes of beauty and awe. In this case, we start the movie with a rock-climbing scene at Lake Powell, where Paul Lee joins his friends climbing sandstone walls. It's beautiful and harrowing.
The challenge of rock climbing at Lake Powell connects to Paul's tenacity to take on big challenges in his role as a civil engineer as well. His work in Los Angeles is the challenge of making a huge city transform to 100% clean energy by the year 2050.
Source: For Convention attendees and specifically those who attend the special film showing, can they still offer feedback ahead of the final version?
MacGillivray: Yes, there is. We have two upcoming screenings where we will invite attendees to give us feedback on the film. One is with museum and science centers to be held at the Giant Screen Cinema Association in September, and the second will be at the ASCE event in Chicago.
I will pass out a questionnaire, which I hope engineers will fill out to help us make an even better movie. This audience participation aspect is an integral part of our filmmaking style, as I've done this ever since I started making movies when I was 14.
It's always better to get many heads working toward the same goal. You avoid more mistakes, and you can intensify sequences, especially if you know that everyone loves what you're doing already.
Register for the ASCE 2023 Convention.
Learn more about what you can expect to see in Cities of the Future.