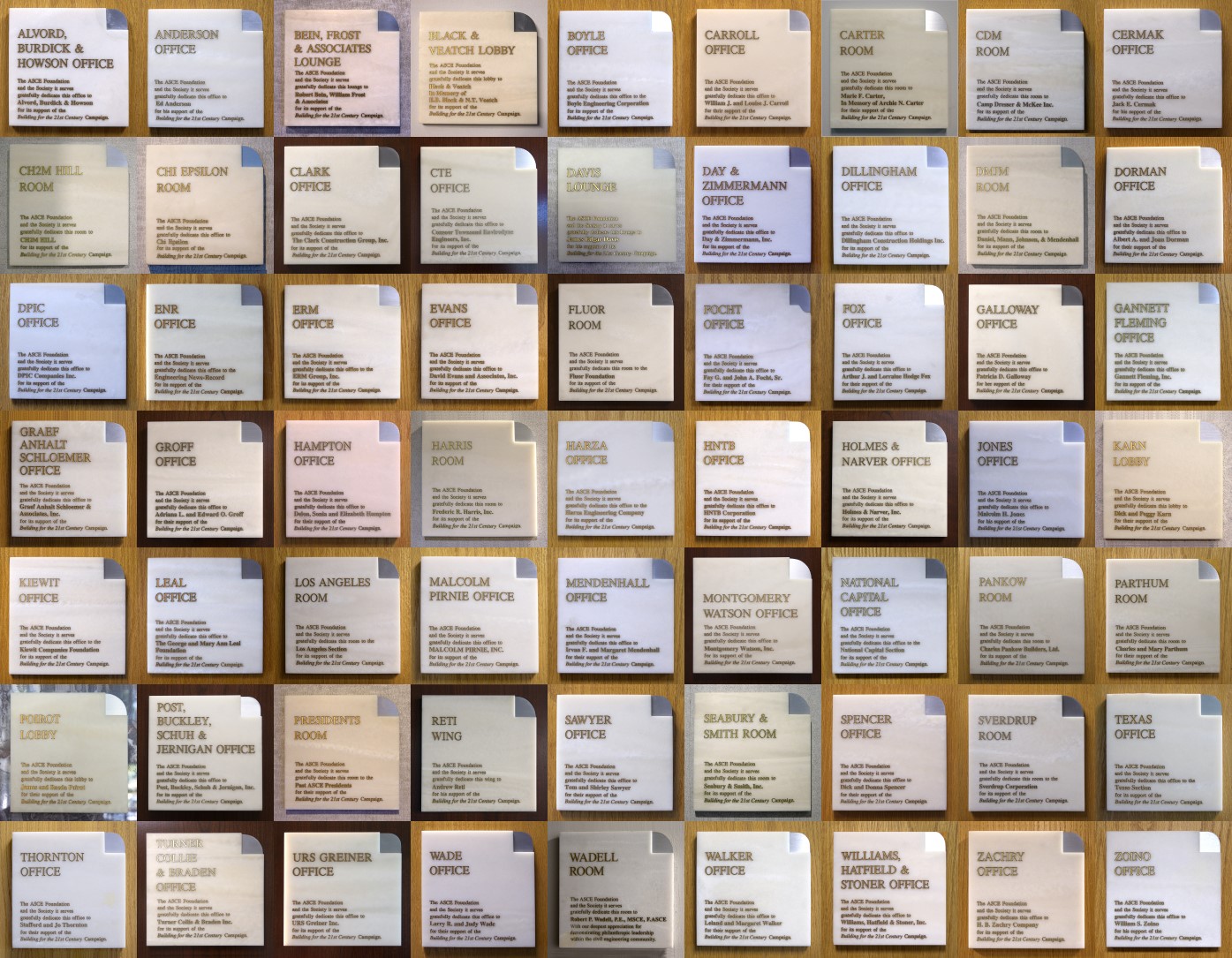 ASCE Day celebrates the Society's founding on November 5, 1852, when 12 esteemed engineers gathered at New York City's Croton Aqueduct to establish what would become the American Society of Civil Engineers.
And every year the occasion provides a chance to reflect not just on the history of ASCE but on the more than 150 years of civil engineering.
Over the decades, architecture, engineering, and construction firms have formed and grown – all encompassed within ASCE's 171-year history.
"Gannett Fleming has a long history of supporting and advancing the civil engineering profession, and ASCE is the premier organization representing civil engineers and their commitment to our society," said Bob Scaer, CEO of Gannett Fleming, whose company's history dates back to Farley Gannett in 1915.
The ASCE Partners Program connects that industry history with the present, extending membership discounts and other Society programming to large firms, small companies, and government agencies, including state departments of transportation.
Gannett Fleming is one of more than 100 partners working with ASCE. Many of the entities also work together as part of ASCE's Industry Leaders Council.
It's an interesting way to consider the rich history of infrastructure – through the lens of the partnerships formed by ASCE and the industry's leaders.
"We are committed to the overall reliability of societal infrastructure through advancing science and engineering of extreme event and weather impacts; contributing and progressing the study of vulnerabilities and risks in an evolving environment; and guiding clients to prepare for, mitigate, respond, and recover from extreme events and their impacts," Scaer said.
"We know that we are not alone in those objectives. ASCE represents civil engineering professionals employed by Gannett Fleming, other AEC firms, government agencies, and other infrastructure owners charged with providing and maintaining our life-sustaining infrastructure.
"We're proud to work together with all members of the profession to address those challenges."
Learn more about ASCE's Partners Program and how you can celebrate ASCE Day this weekend.