Electrical substations and the accompanying power transformers that house brittle bushings are susceptible to damage during earthquakes. Bushings act as insulators and carry high-voltage current through grounded barriers, in this case the transformers. Bushings are typically housed in porcelain and sit atop transformers where the shaking of earthquakes commonly causes them to crack, forcing utilities to make costly and time-consuming repairs during power outages.
"The electrical power network is a critical component of any community, and retrofits that are low cost and can be performed quickly are critical," says Maria Koliou, Ph.D., A.M.ASCE, an assistant professor in the Zachry Department of Civil & Environmental Engineering at Texas A&M University. Research conducted by Koliou and graduate student Andrew Brennan has shown that retrofitting bushings by bolting steel angle plates, known as flexural stiffeners, to their bases can reduce economic losses by as much as 55 percent during high-seismic events.
The cost of a medium- to high-voltage substation varies between $10 million and $50 million, and keeping this investment online during emergencies is critical. Medium-voltage substations usually include two transformers, while high-voltage substations typically have four, according to Brennan, who details the research in a thesis paper. The cost to replace even moderately damaged bushings can be 40 percent of the cost of a transformer replacement, which can cost in the range of $100,000.
The critical point of concern is the base of the bushings where the flange connects to the transformer. The porcelain bushings are filled with mineral oil to keep electrical current from leaking out of the metal wires coming into and out of substations. When the bushings break, this oil leaks out, and the bushings become inoperable. This can cause widespread power outages.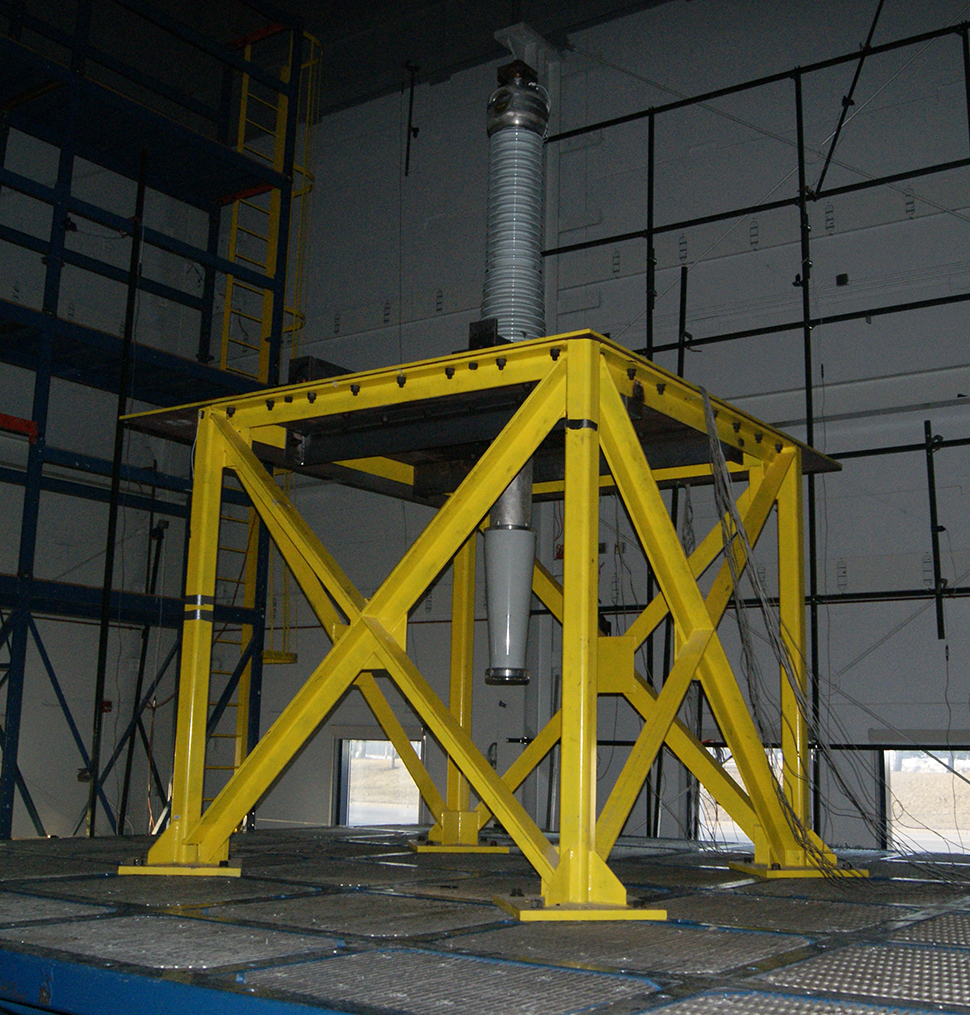 Koliou and Brennan's research suggests that the steel angle plates stiffen the base of the bushings and keep them from breaking during earthquakes. The suggested retrofits can even help those bushings that might already include steel plates. The researchers found that such plates often do not provide adequate earthquake protection because of their sizes or locations, according to Koliou.
The researchers subjected four retrofitted transformer bushing models to accelerations mimicking those that occur during earthquakes. In addition to decreasing the amount of damage caused by earthquakes, the retrofit also lowered the repair costs of those bushings that might still be affected by the shaking.
"We wanted to make sure that it is not only structurally efficient but also economically efficient," Koliou says. "A retrofit shouldn't cost much compared to the actual cost of those units or having to call in a crew to repair them and the associated increase in repair time."