Recently launched initiatives by the U.S. Department of Energy aim to boost the energy efficiency of buildings and reduce carbon dioxide emissions associated with the building sector.
Residential and commercial buildings account for approximately 40% of U.S. energy use and more than one-third of the country's carbon emissions, yet they waste more than $100 billion annually because of inefficiency, according to the DOE. Against this backdrop, the department's initiatives seek to "cut the energy and emissions footprints of buildings by reducing their waste of polluting energy sources and integrating them with clean, electrified power," according to a May 17 news release from the DOE announcing the new initiatives.
"America's path to a net-zero carbon economy runs straight through our buildings, which means we need to help households and commercial buildings across the nation reduce their emissions and convert to cheaper, cleaner energy," Jennifer Granholm, the DOE secretary, is quoted as saying in the release.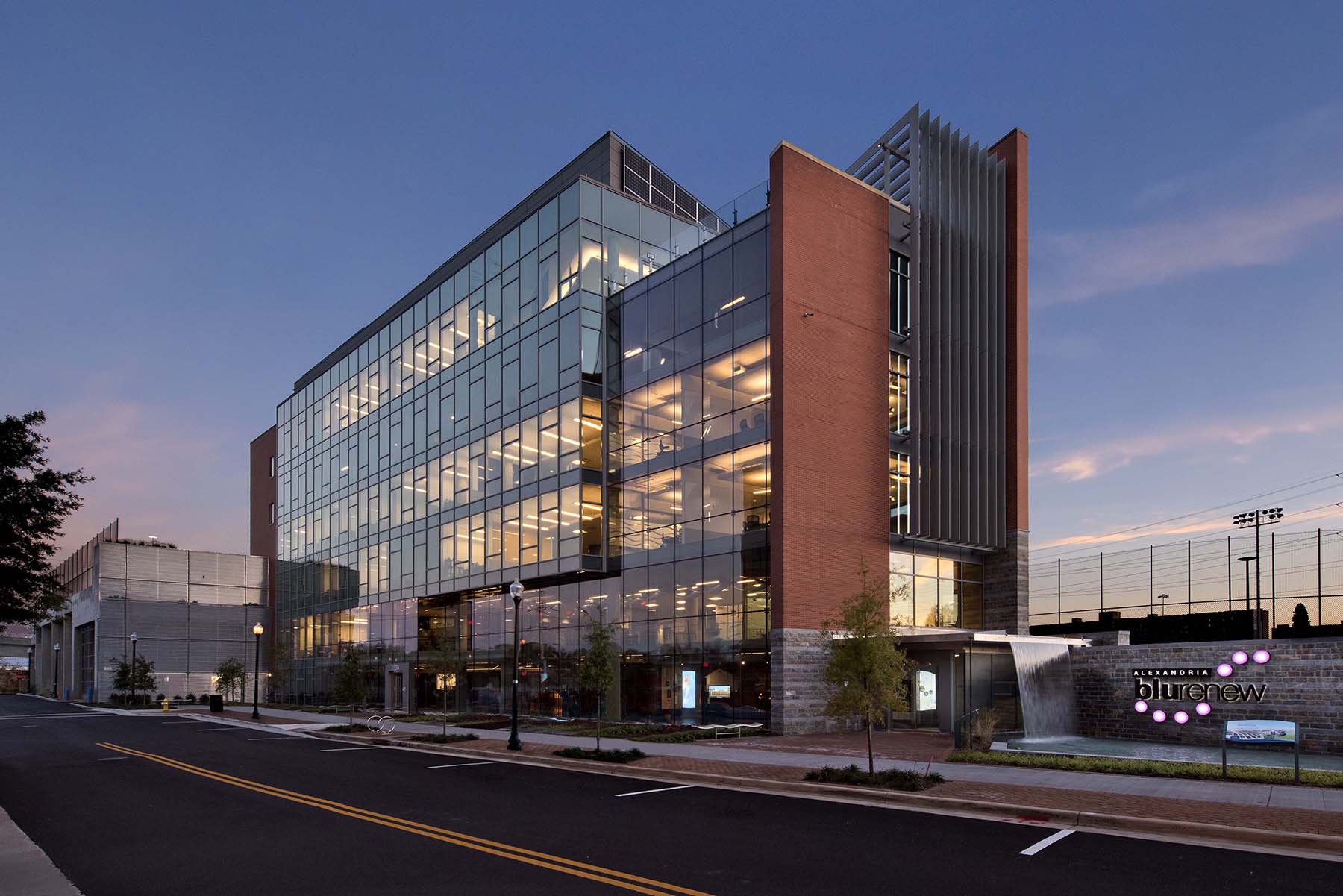 Achieving low carbon emissions
The DOE recently implemented its Low Carbon Pilot program to evaluate and demonstrate innovative methods for reducing carbon dioxide emissions associated with buildings. As part of this program, the DOE is "working with nearly 60 partners across sectors over the next two years to demonstrate real-world pathways to achieving low carbon emissions from buildings and manufacturing operations," says Maria Vargas, the director of the DOE's Better Buildings Initiative.
(The Low Carbon Pilot program is part of the DOE's existing Better Buildings Initiative, an effort that was started in 2011 to improve energy efficiency in U.S. homes, commercial buildings, and industrial facilities.)
Participants in the Low Carbon Pilot program comprise a mix of private and public organizations, including the pharmaceutical and biotechnology company AstraZeneca, the Eastman Chemical Co., the Ford Motor Co., the Los Angeles Department of Water and Power, the New York City Housing Authority, and the aerospace and defense company Raytheon Technologies Corp.
"The goal of this effort is to understand and demonstrate how to achieve real-world carbon dioxide emission reductions in buildings and plants," Vargas says.
"Partners who join will share their experiences, successes, and challenges pursuing low- or no-carbon strategies at two or more of their buildings within a two-year time frame," Vargas says. "Partners are currently filling out an action plan outlining their low/no carbon strategies for implementing ultra-energy-efficient building and management practices."
Participants can pursue various options for reducing carbon dioxide emissions.
One involves demonstrating superior energy efficiency "through any combination of design strategies, advanced energy technologies, building management, and operational practices," according to a DOE fact sheet on the program.
A second option entails acting as a "grid asset," either by interacting with the electric grid, becoming responsive to the availability of carbon-free electricity, or reducing grid congestion, the fact sheet notes. Actions in line with this option include using energy storage or other technologies that enable dynamic demand management, shifting energy loads away from peak power times and carbon-intensive periods, and feeding low carbon electricity onto the grid during times of peak demand.
A third option includes the use of low carbon energy supplies, preferably those generated on-site or as close to the site as possible "to ensure the facility is actually powered by electricity generated from these low carbon sources," the fact sheet states.
Finally, participants can also develop a plan for tracking and reducing operational carbon dioxide emissions "to eventually achieve zero or low carbon status," according to the fact sheet.
While carbon dioxide emission reductions are the goal, participants in the pilot are not required to achieve any specific reduction targets, Vargas says. "Instead, DOE is interested in focusing on decarbonization at the building/plant level, understanding the different pathways/opportunities and barriers, and partnering on those tangible efforts," she says.
For its part, the DOE pledges to "provide technical assistance and guidance for optimizing carbon reduction pathways, including helping to establish baselines and setting goals," according to the fact sheet. As part of the pilot, "partners will develop a wedge or bridge analysis showing how their carbon savings were achieved and any future plans for further reduction," the fact sheet notes.
Highlighting ongoing successes
As part of the Building's Initiative, participants among multiple sectors pledge to reduce their energy use by at least 20% in a decade.
Since 2012, more than 360 participants in the initiative collectively have reported an energy savings of 760 trillion Btu and more than $6 billion in cost savings, according to a progress report released by the DOE earlier this year.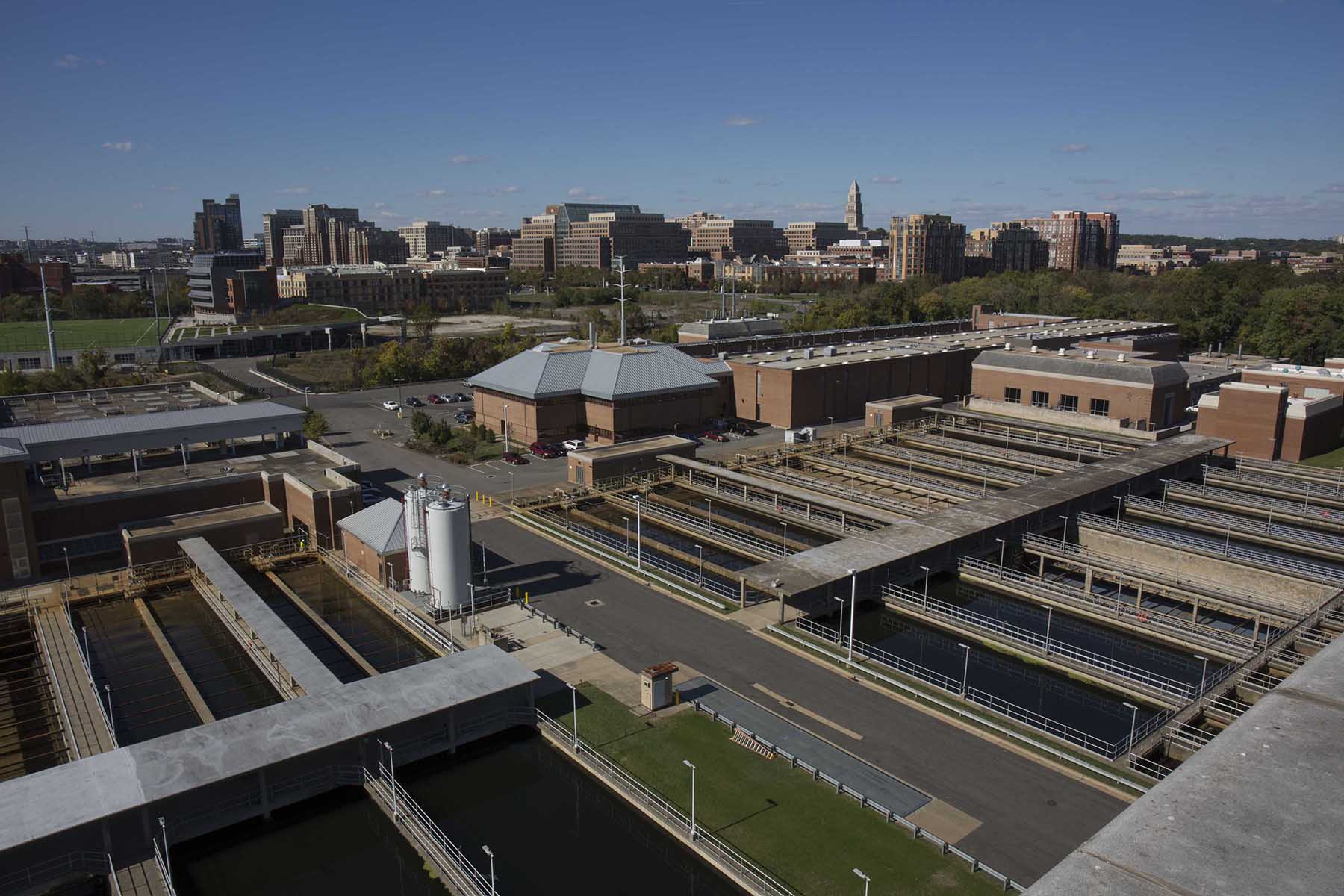 Among the participants in the Better Buildings Initiative is Alexandria Renew Enterprises, the entity that treats wastewater for the city of Alexandria, Virginia, and portions of Fairfax County, Virginia. As part of the initiative, AlexRenew is "committed to reducing our total energy use by 25% over the 2005 baseline by 2025," says Allison Deines, a senior policy analyst at the organization. "We have already made significant reductions in our energy use and are confident that we will meet this goal."
In keeping with this commitment, AlexRenew's administrative office building has been certified as a platinum-level facility in accordance with the Leadership in Energy and Environmental Design program developed by the U.S. Green Building Council, according to a DOE summary of AlexRenew's participation. In addition to implementing energy-efficient processes for treating wastewater, AlexRenew has converted more than 600 exterior campus lights to use LED bulbs, reducing energy demand for campus lighting by more than 85%, according to the summary.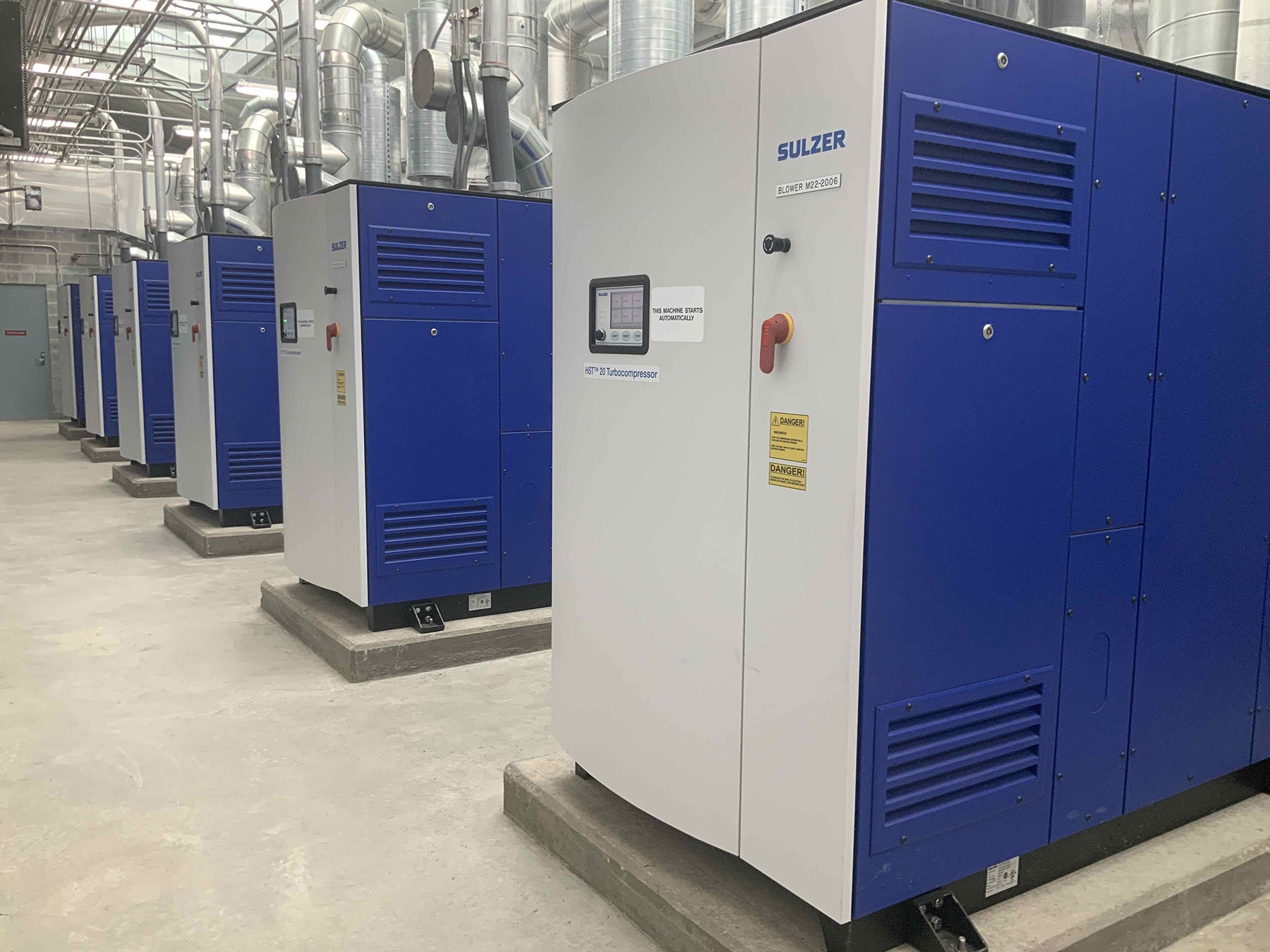 Buildings and the grid
In another bid to promote energy efficiency in the built environment, the DOE released its National Roadmap for Grid-Interactive Efficient Buildings in May. Grid-interactive efficient buildings, also known as GEBs, include "smart technologies characterized by the active use of distributed energy resources to optimize energy use for grid services, occupant needs and preferences, and cost reductions in a continuous and integrated way," according to the National Roadmap.
Greater implementation of GEBs "can play a key role in promoting greater affordability, resilience, environmental performance, and reliability across the U.S. electric power system," the National Roadmap states.
In fact, by reducing and changing the timing of electricity consumption, GEBs "could decrease (carbon dioxide) emissions by 80 million tons per year by 2030, or 6% of total power sector (carbon dioxide) emissions," according to the National Roadmap.
However, "technical and market barriers" are preventing widespread adoption of GEBs, the National Roadmap states. To help overcome these barriers, the document includes more than a dozen recommendations for the building sector to implement.
As part of these, the National Roadmap recommends accelerating technology interoperability and improving access to and use of data regarding electricity use and demand flexibility to advance GEB-related research, development, and data. To enhance the value of GEBs to consumers and utilities, the DOE recommends such steps as the development of incentive-based programs and the incorporation of demand flexibility into resource planning.
As a means of empowering GEB users, installers, and operators, the DOE also recommends that sector participants "understand user interactions" with GEBs and understand the role of technology, "develop GEB design and operation decision-making tools," and "integrate smart technology training into existing programs," according to the National Roadmap.
Finally, the DOE calls on governments of all levels to "lead by example, expand funding and financing options, consider use of codes and standards, (and) consider implementing state targets or mandates," the National Roadmap states.