By Catherine A. Cardno, Ph.D.
Infinitus Plaza, the new global headquarters of Infinitus — a company that researches, manufactures, and promotes traditional Chinese herbal health products — opened late last year in the Baiyun Central Business District of Guangzhou, China.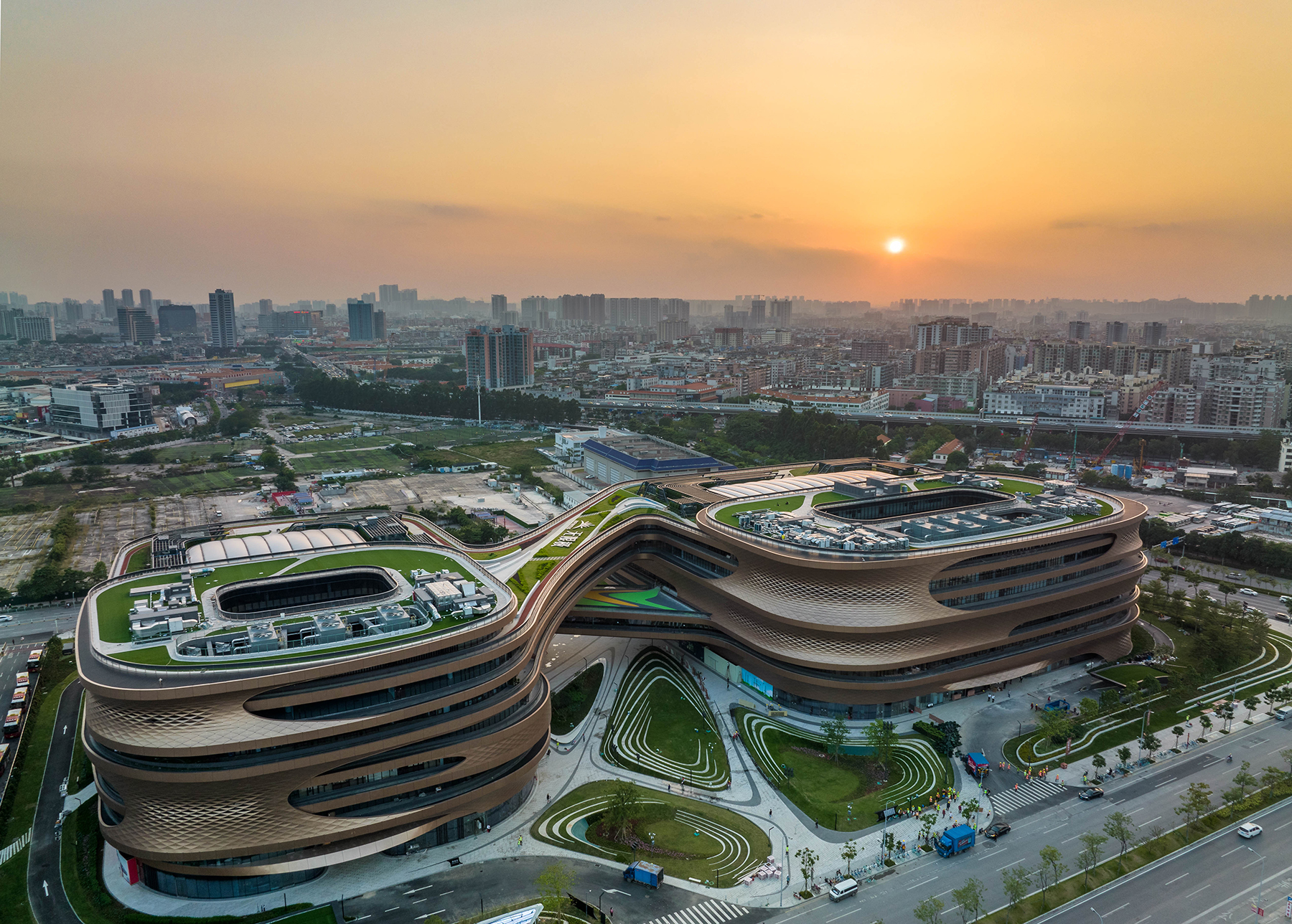 The eight-story complex incorporates a series of walkways designed as infinity rings to encourage interaction and communication between all departments and nurture connectivity, creativity, and entrepreneurship, according to Zaha Hadid Architects, the design architect for the project.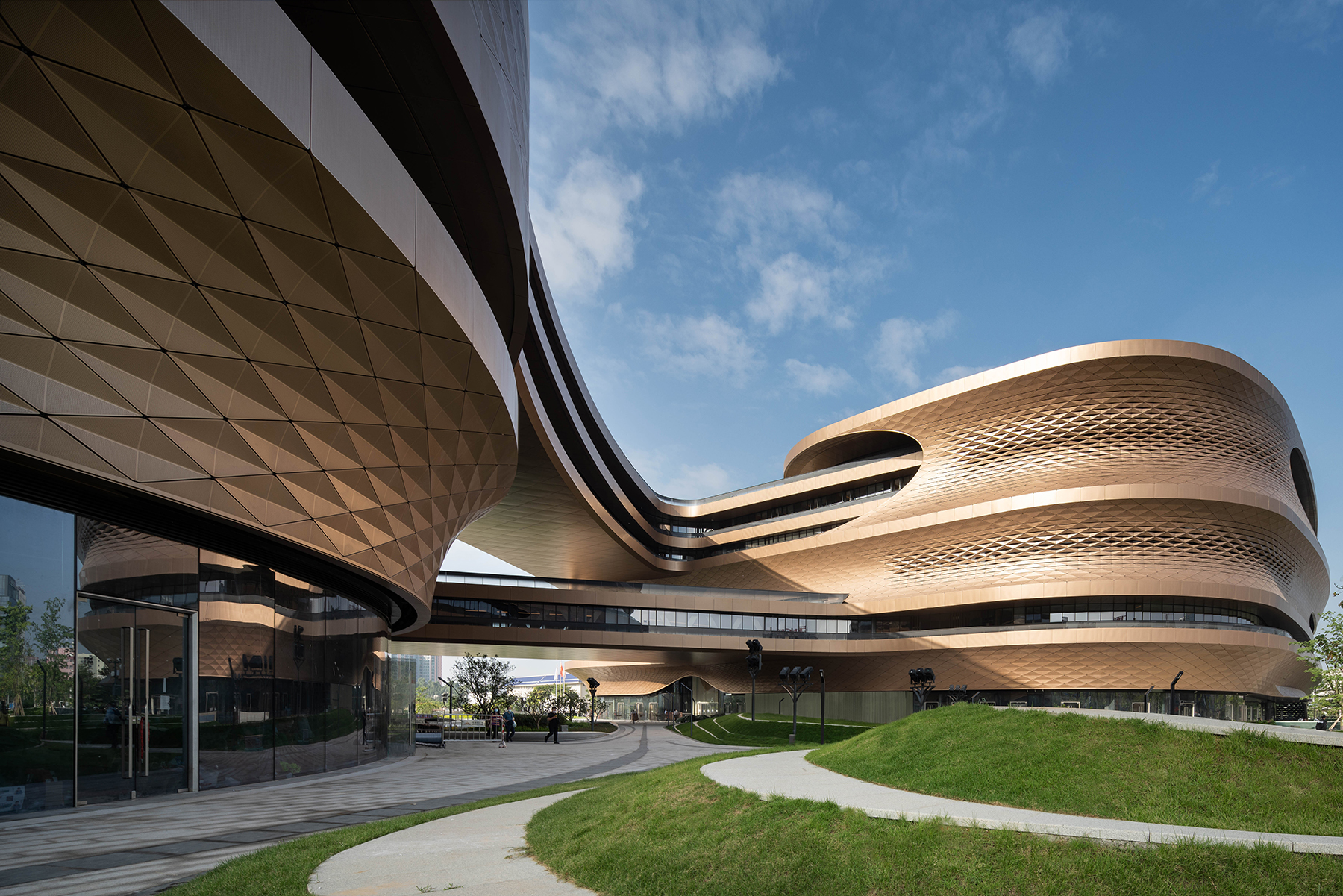 At 185,643 sq m, the plaza includes two buildings that interconnect at multiple levels and together contain a learning center with conference space and exhibits, research facilities, safety assessment labs, office space, gym and exercise rooms, and dining and shopping areas.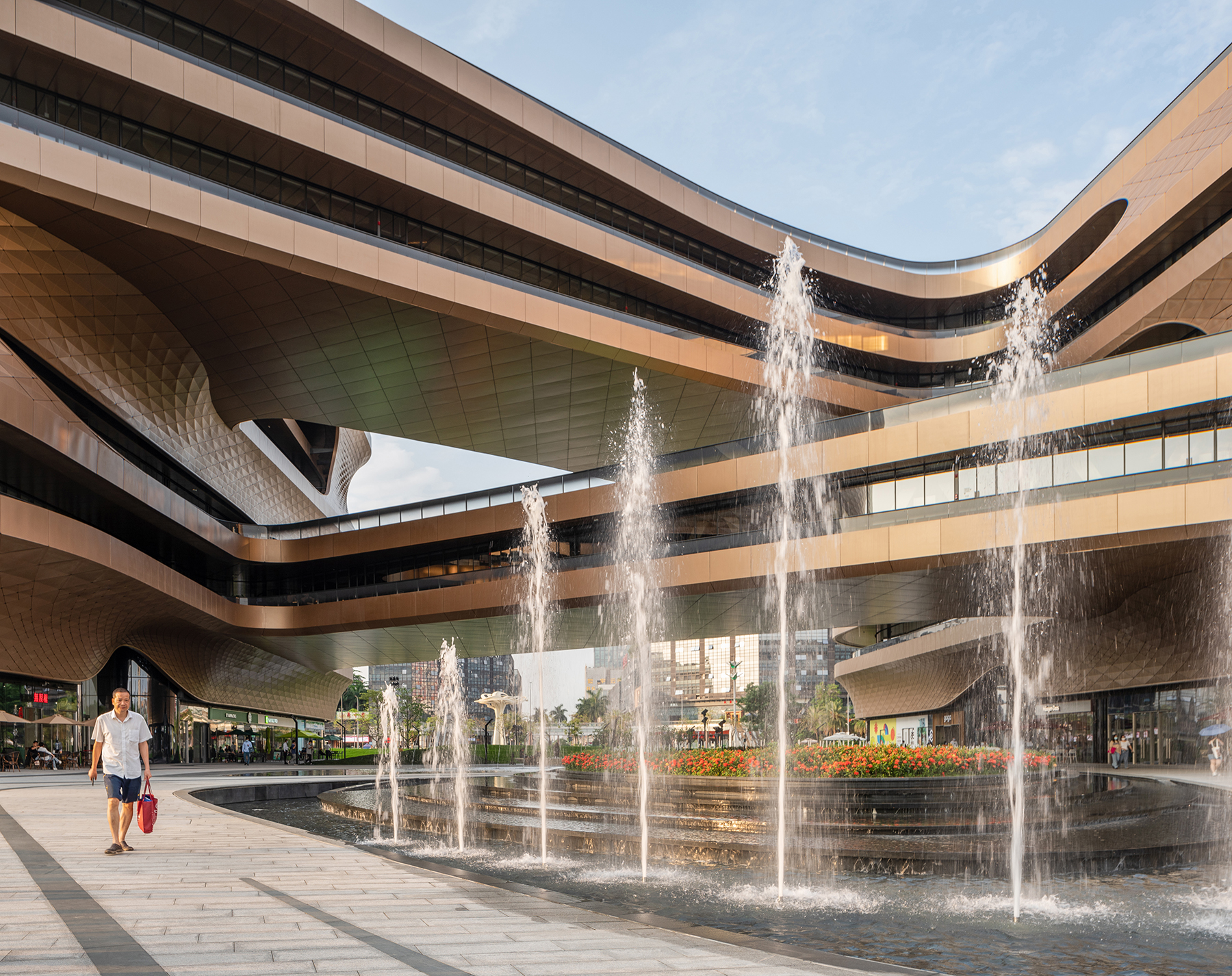 The complex has also been designed as a gateway to the city's new central business district, which is built on the site of the decommissioned Baiyun Airport.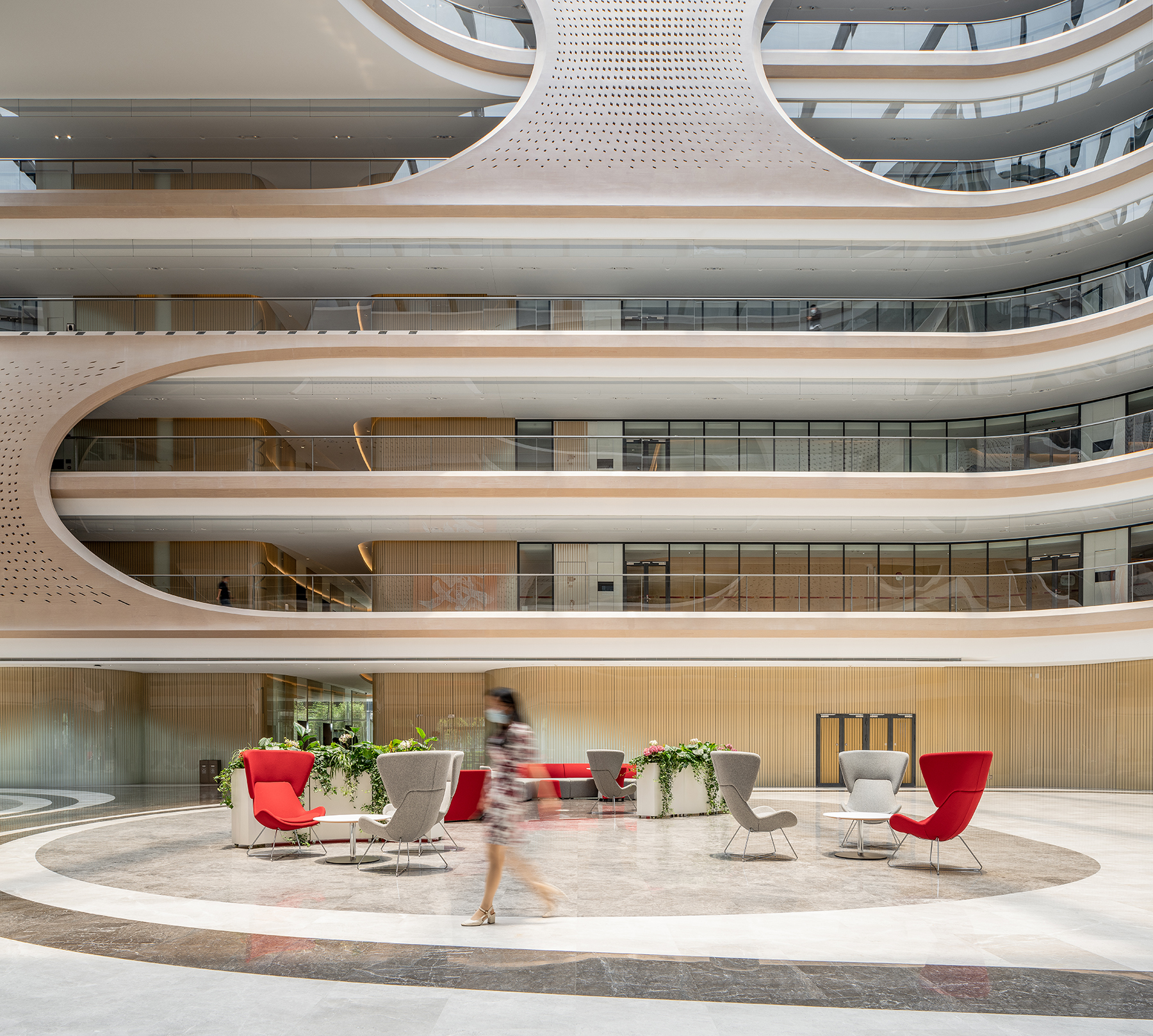 Each building is arranged around a central atrium and courtyards.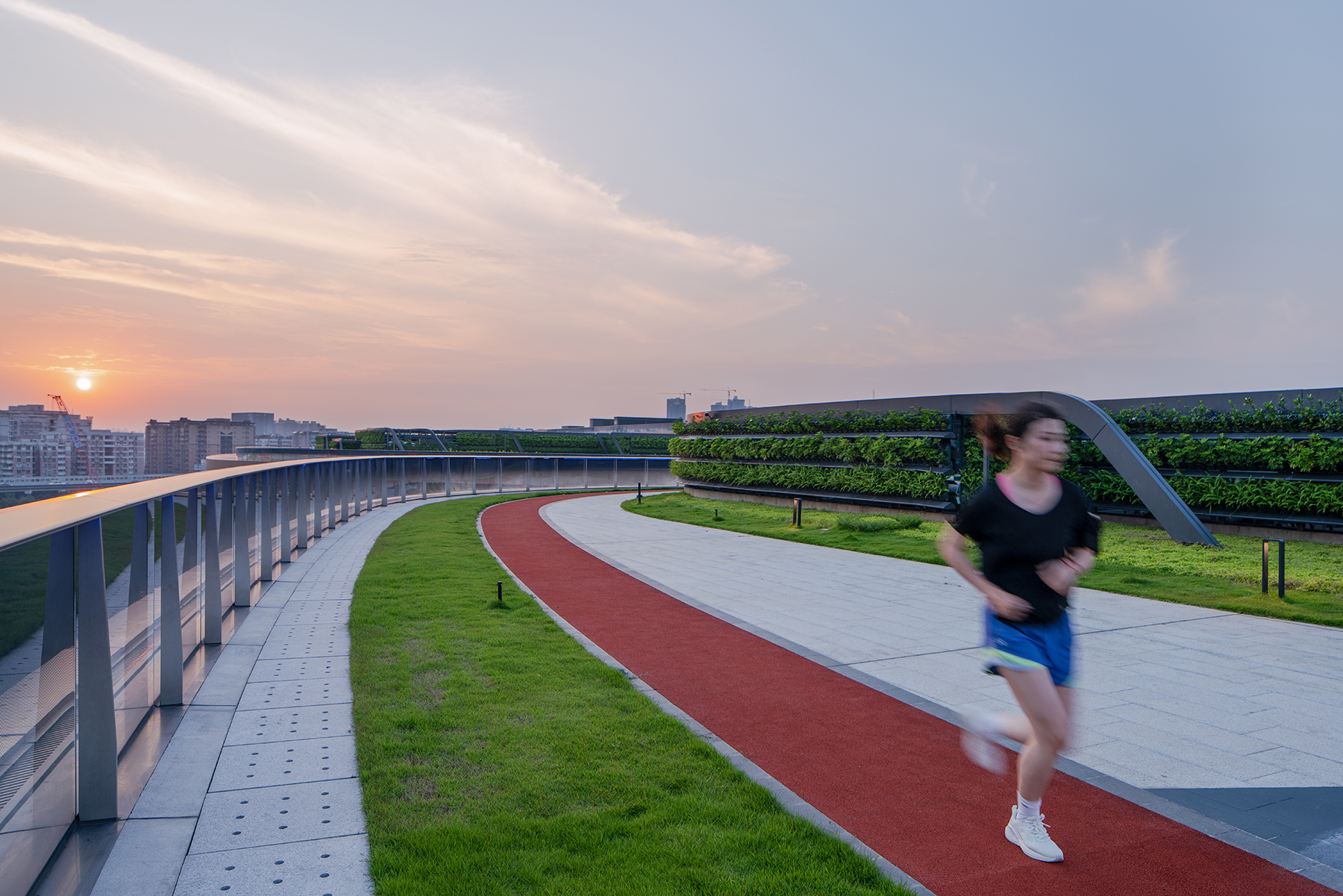 Rooftop running and walking paths, as well as other gym and exercise spaces, promote individual and overall wellness.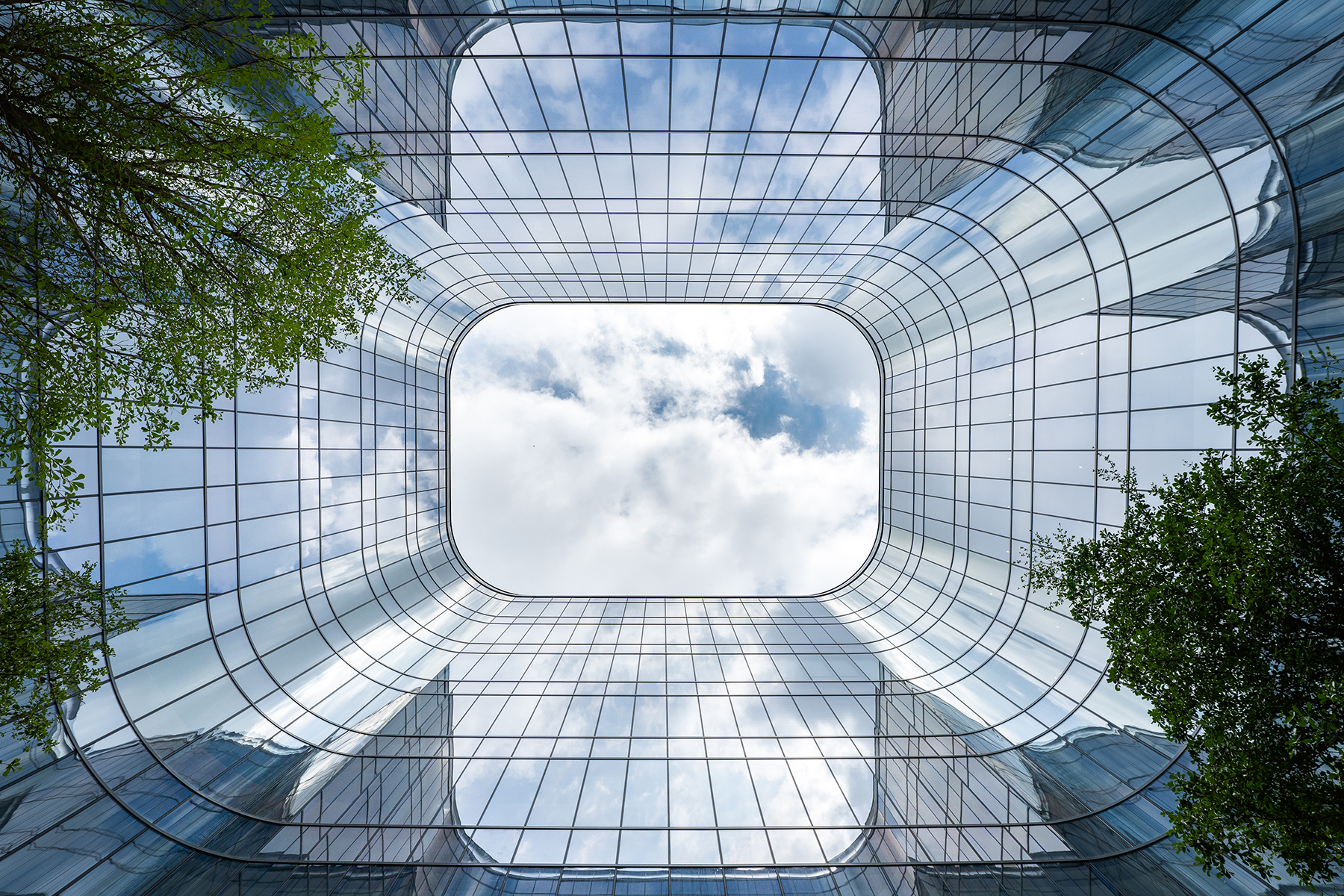 The complex is in a humid subtropical monsoon climate and has been designed and constructed to Leadership in Energy and Environmental Design Gold certification and the equivalent three-star rating of China's Green Building Program. Its life-cycle carbon emissions are calculated at 15.3% with 84.7% operational carbon emissions, according to the architects.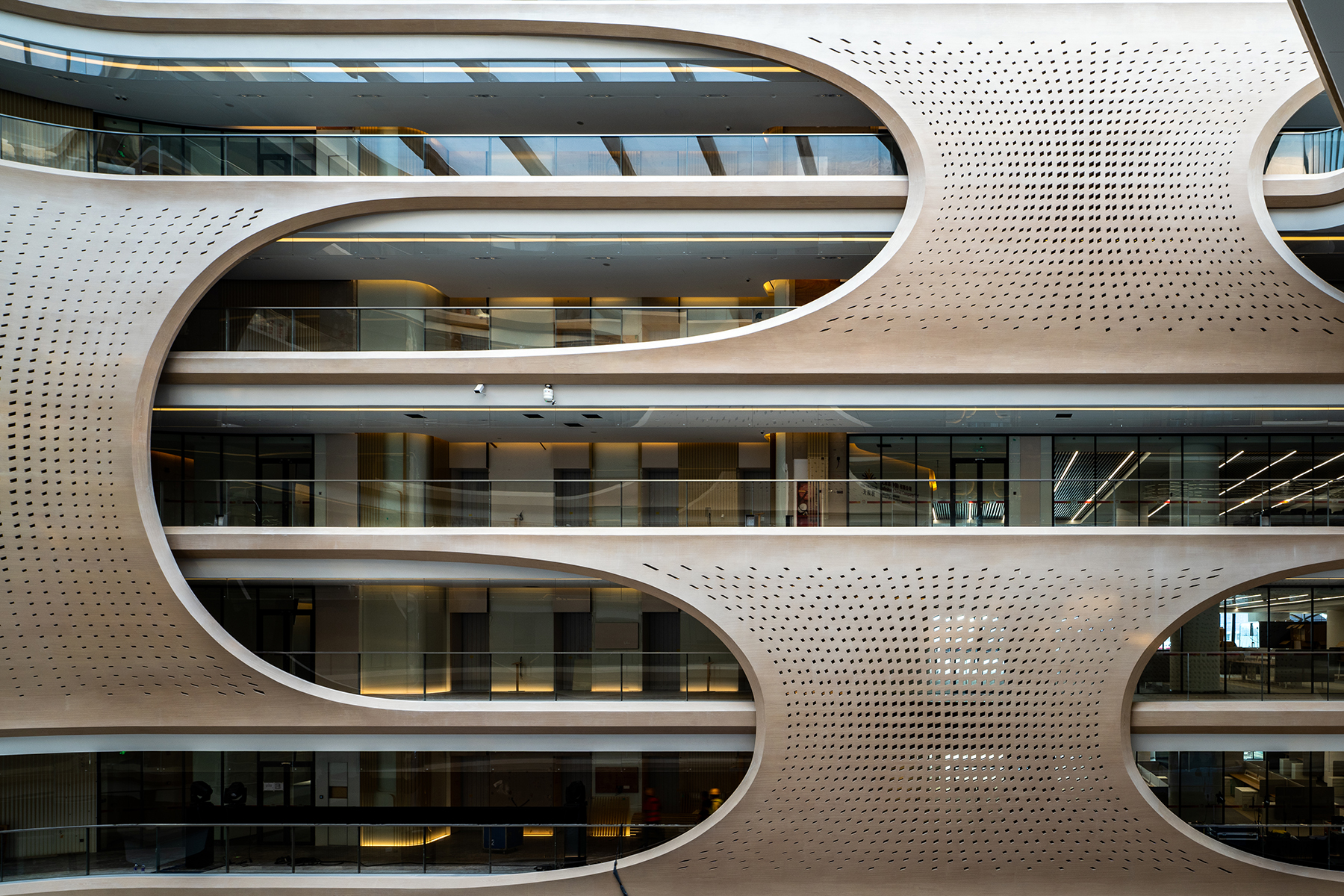 The construction of the complex included more than 25,000 metric tons of recycled materials, including steel, copper, glass, aluminum alloy, gypsum, and wood. The design team accomplished this through structural optimization that reduced the amount of concrete required in the design and increased the use of recycled materials.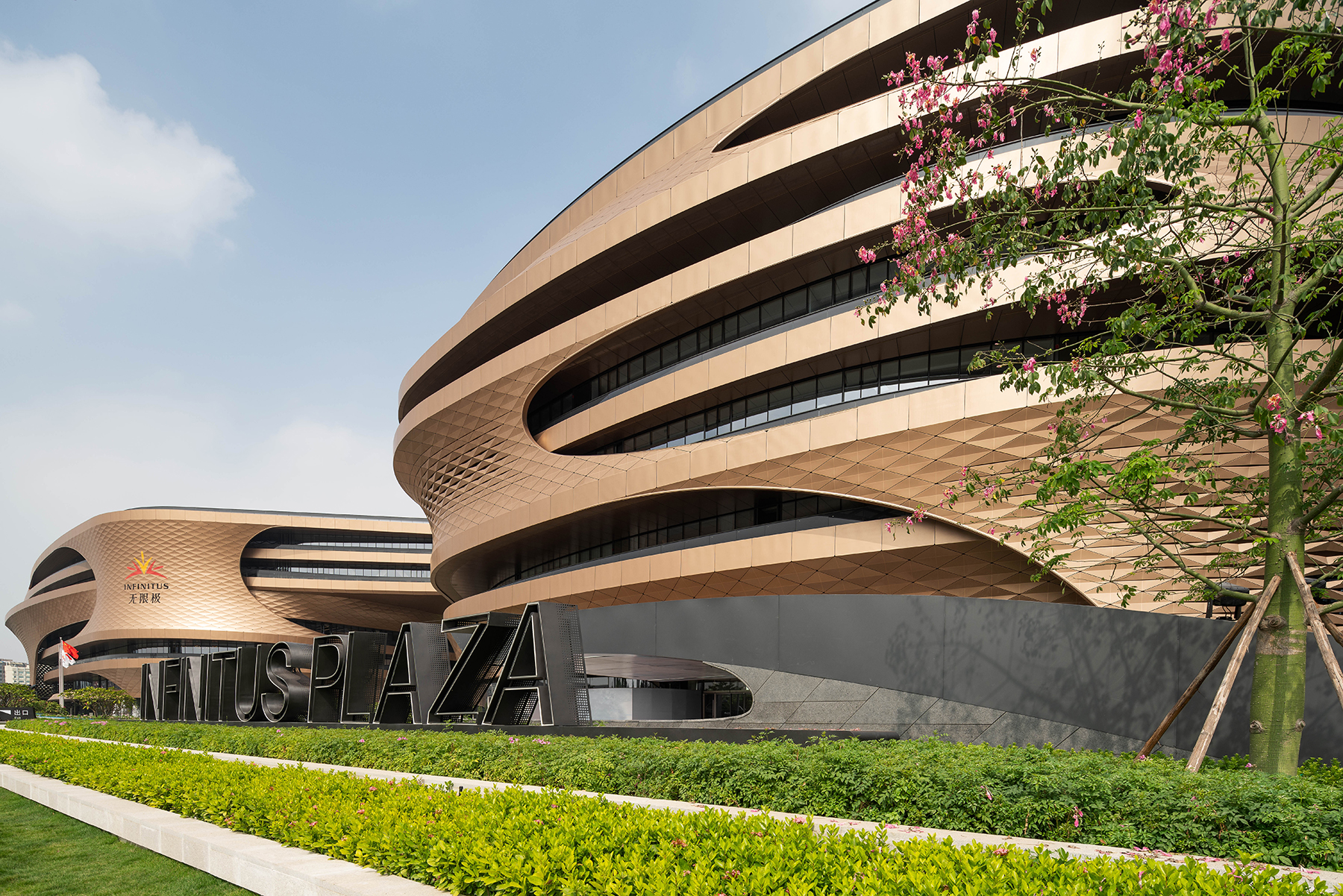 Outdoor terraces have been sized to self-shade the building, with widths determined through an annual solar irradiation analysis, according to the architects.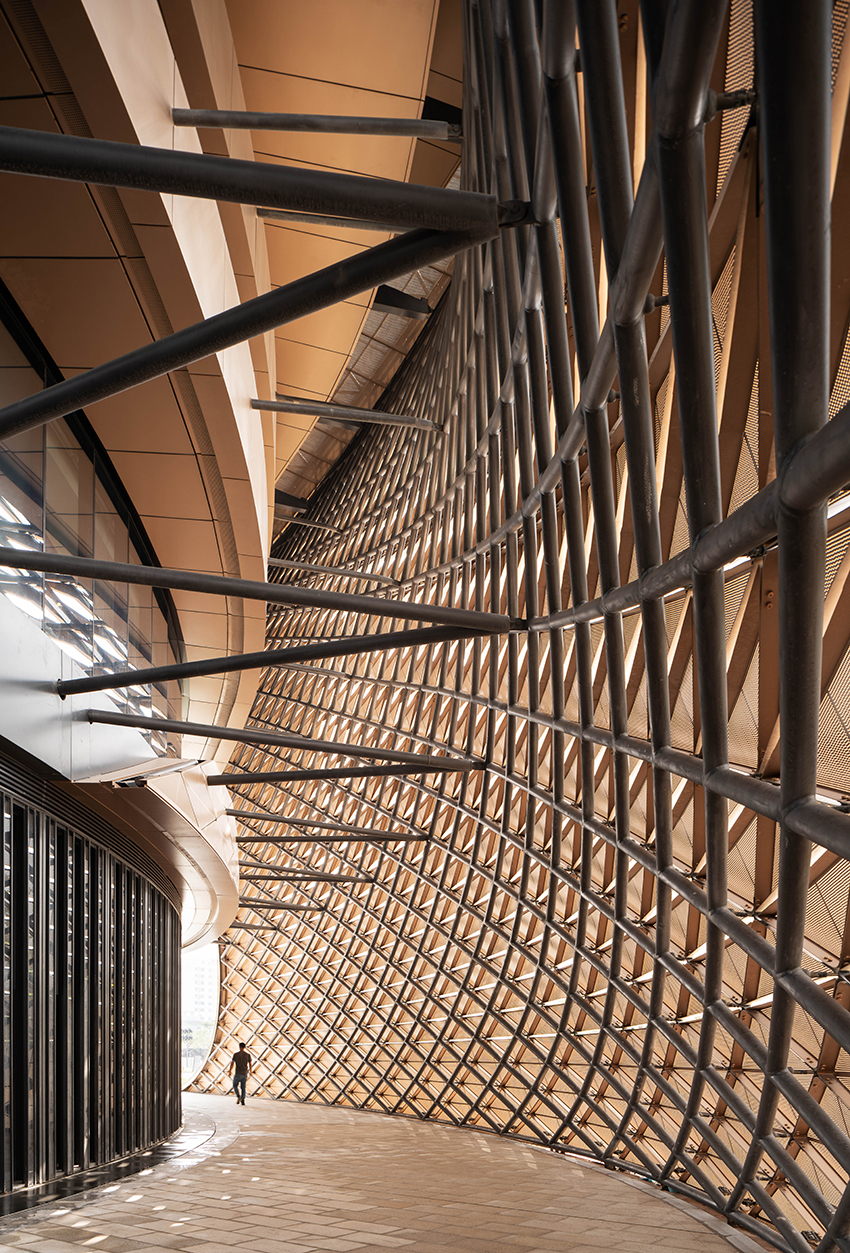 Combined with external perforated aluminum shading panels and double-insulated low-E glazing, natural light will be able to reach throughout the building to limit undue solar heat gain and minimize energy consumption.
The building includes a smart management system that is powered by photovoltaic panels. As part of this, a network of sprinklers will spray atomized particles of collected rainwater onto a translucent, double-layered ethylene-tetrafluoroethylene membrane roof atop each atrium. This will dissipate heat via evaporative cooling, according to the architects.
A 60 cm cavity filled with compressed air is located between the two membranes. When the sun heats the exterior membrane surface to 35 C, the sprinkler system will engage and spray the surface for 3-4 minutes every half-hour until the surface is cooled by 14 C, which will then lower interior temperatures by 5 C, according to the architects.
The rainwater collection, filtration, and reuse system is also used to supply irrigation to the plaza's landscaping, including the green roofs, which cover 49.36% of the complex's total roof area.