By Catherine A. Cardno, Ph.D.
A series of four $325 million energy self-sufficient villages are set to be built in the French-speaking Canadian province of Quebec. The first is set to be built in the country's Charlevoix region, along the St. Lawrence River.
The villages are being built by the company geoLAGON based in Quebec.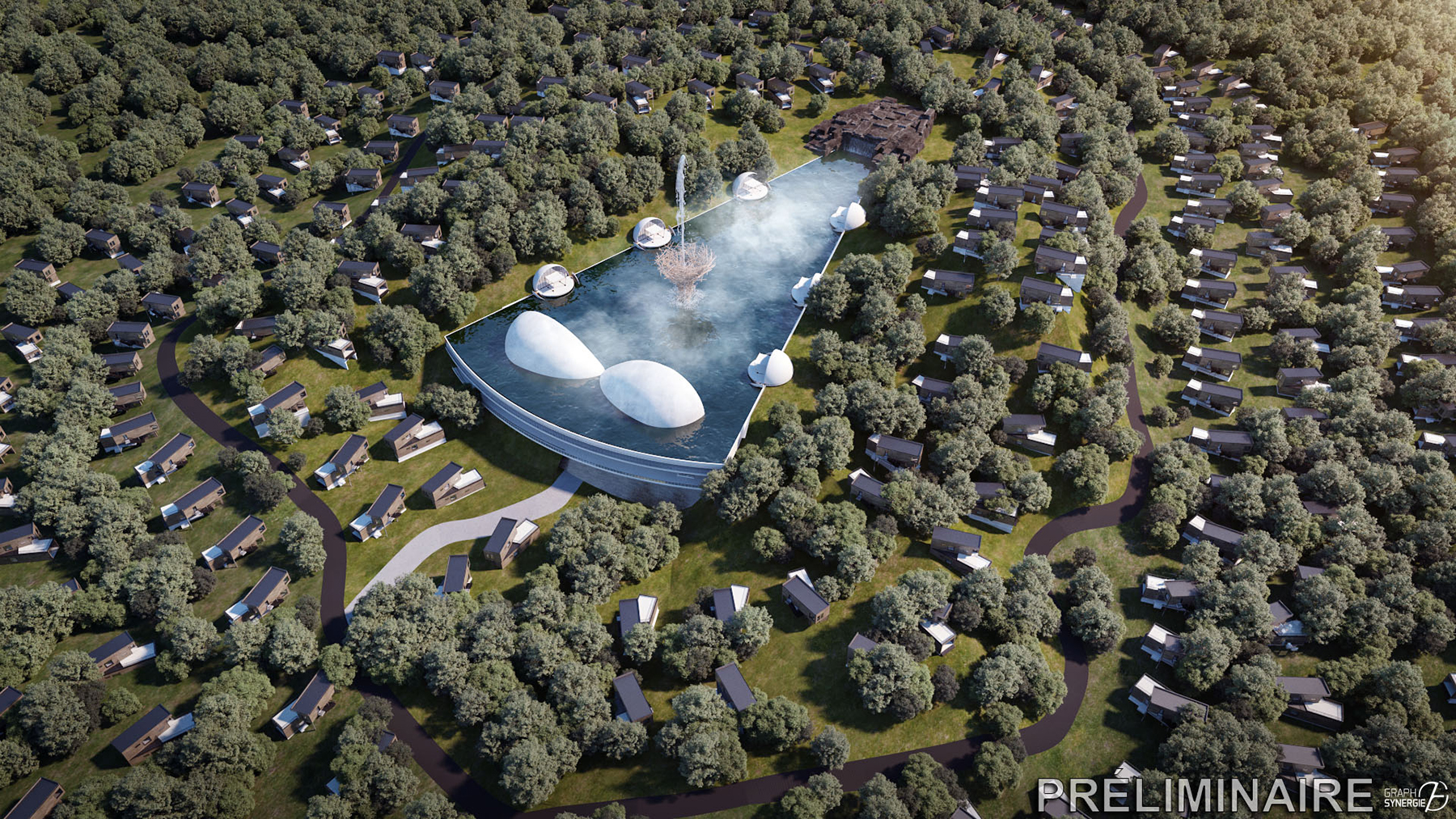 Designed as villages of the future that exist in a symbiotic relationship with nature, the villages are set to be tourist destinations with Airbnb-style short-term rentals and will boast large, open-air central geothermal pools. These 12,150 sq m pools will be heated to 39 C year-round.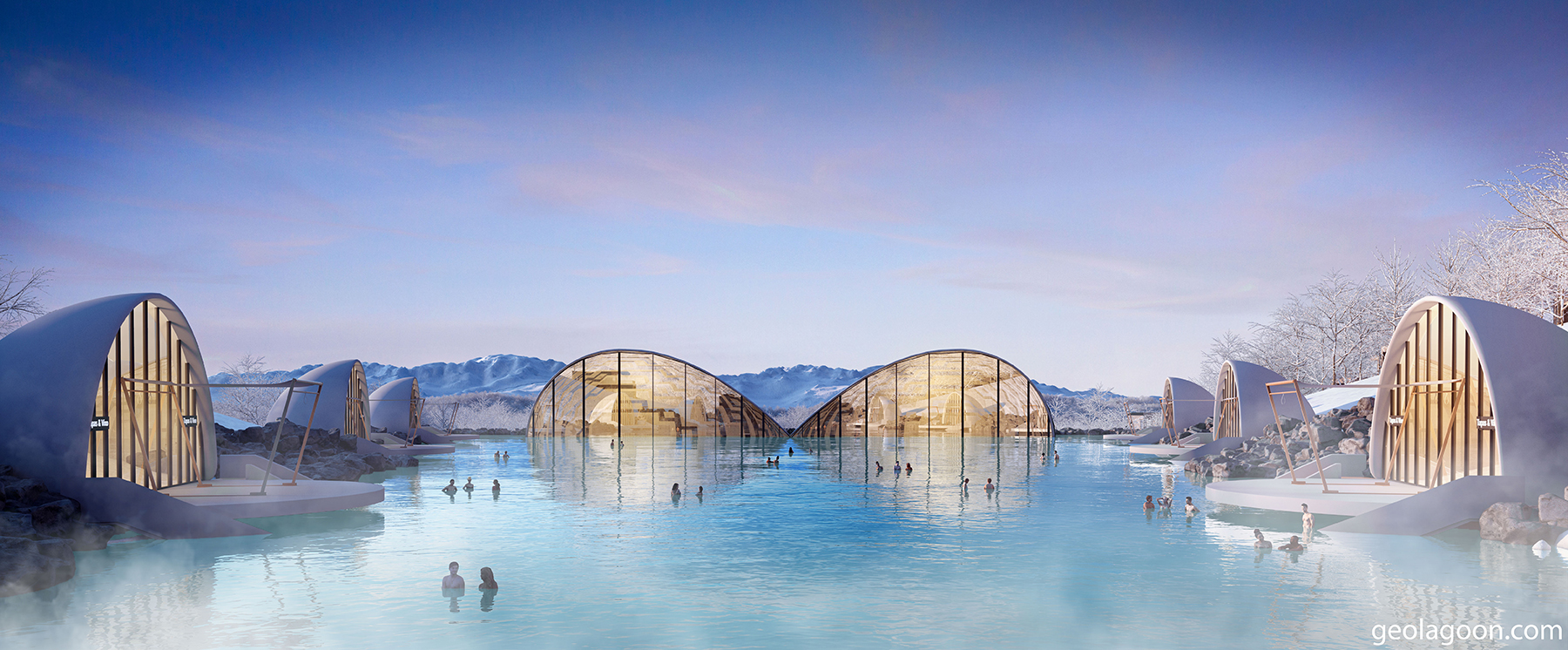 Temperatures in the Charlevoix area typically range between minus 16 and 20 C annually.
The lagoons will be available for use from 10 a.m. to 10 p.m., and then will be emptied into a covered "night tank" to reduce heat loss and water evaporation.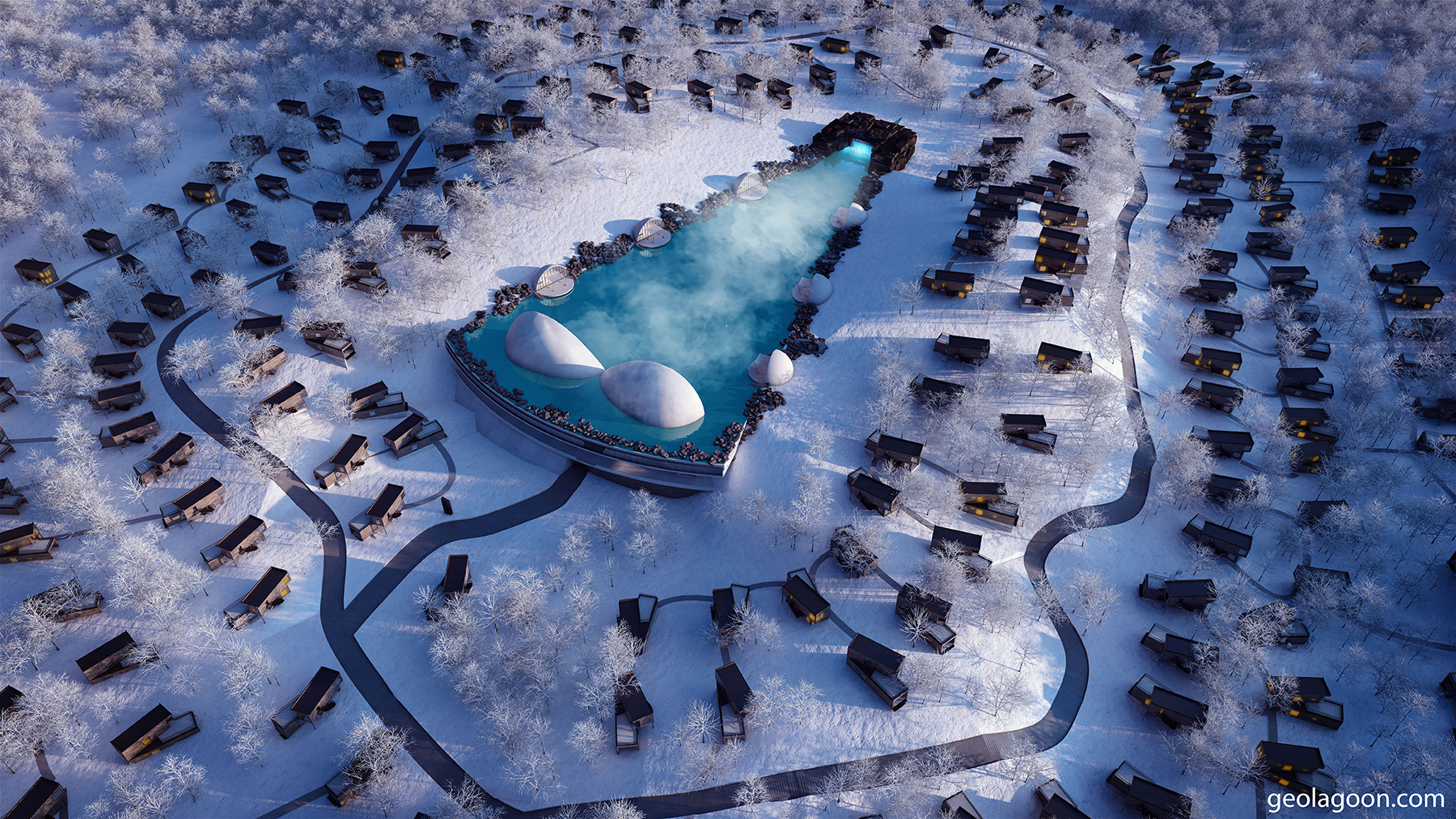 Four types of energy will be used to generate power for the geothermal pools and their surrounding residences: geothermal wells, photovoltaics that are integrated into the exterior cladding of the chalets, a biomass boiler with a 5,000 kW capacity, and a thermal reservoir heat accumulator.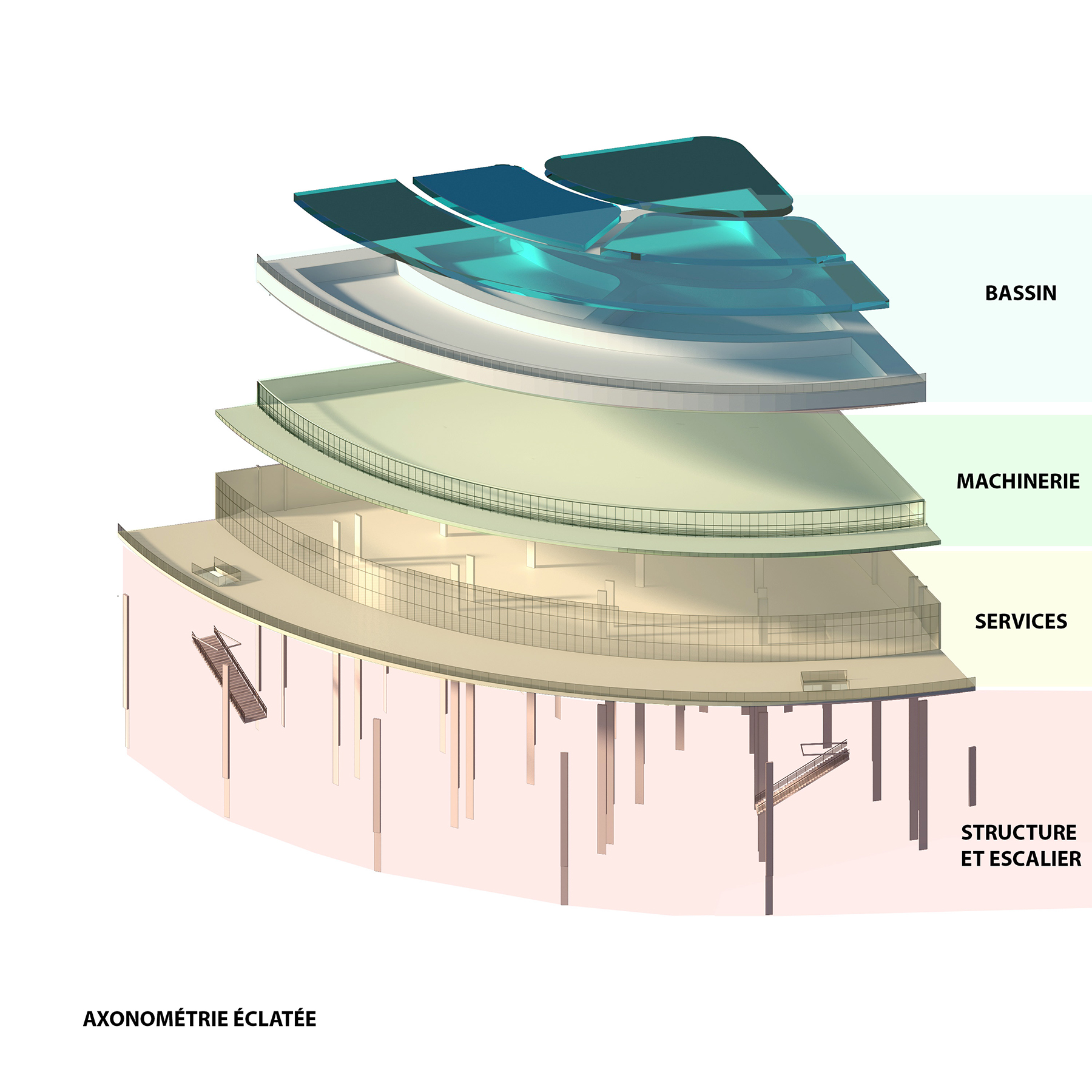 The heat accumulator will be built under the reservoir and be able to store 355,000 kWh of energy at a temperature of 70 C; the design has been granted a provisional patent.
The villages — inclusive of the geothermal lagoons — will operate on a continuous, linked energy system that has the potential of generating excess energy for contribution to the electric grid as well. (A study of the design of the villages and lagoons and expected energy use and generation was conducted by the Quebec firm Akonovia.)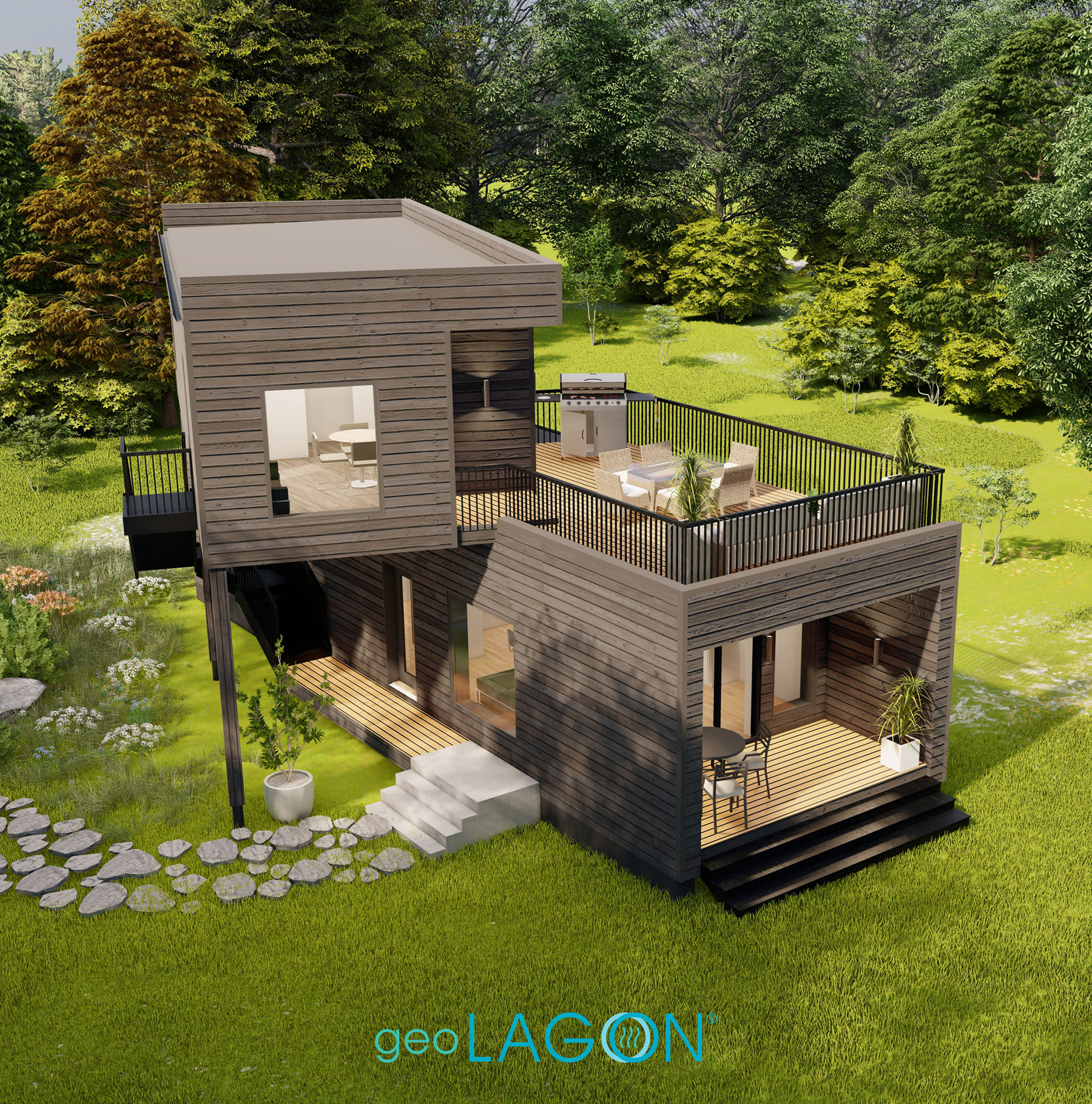 The two-story prefabricated buildings can be built on-site quickly, and 80% of the buildings in the first village have been pre-sold, according to Louis Massicotte, the founder, owner, and CEO of geoLAGON.
Construction on the first village is expected to begin in March and take approximately 18 months, according to Massicotte.