By Jay Landers
In recent weeks, California has endured multiple storm events involving atmospheric rivers, the term for massive volumes of water vapor in the atmosphere that often produce large amounts of precipitation when they encounter land. Between late December and Jan. 16, California was walloped by nine such atmospheric river systems.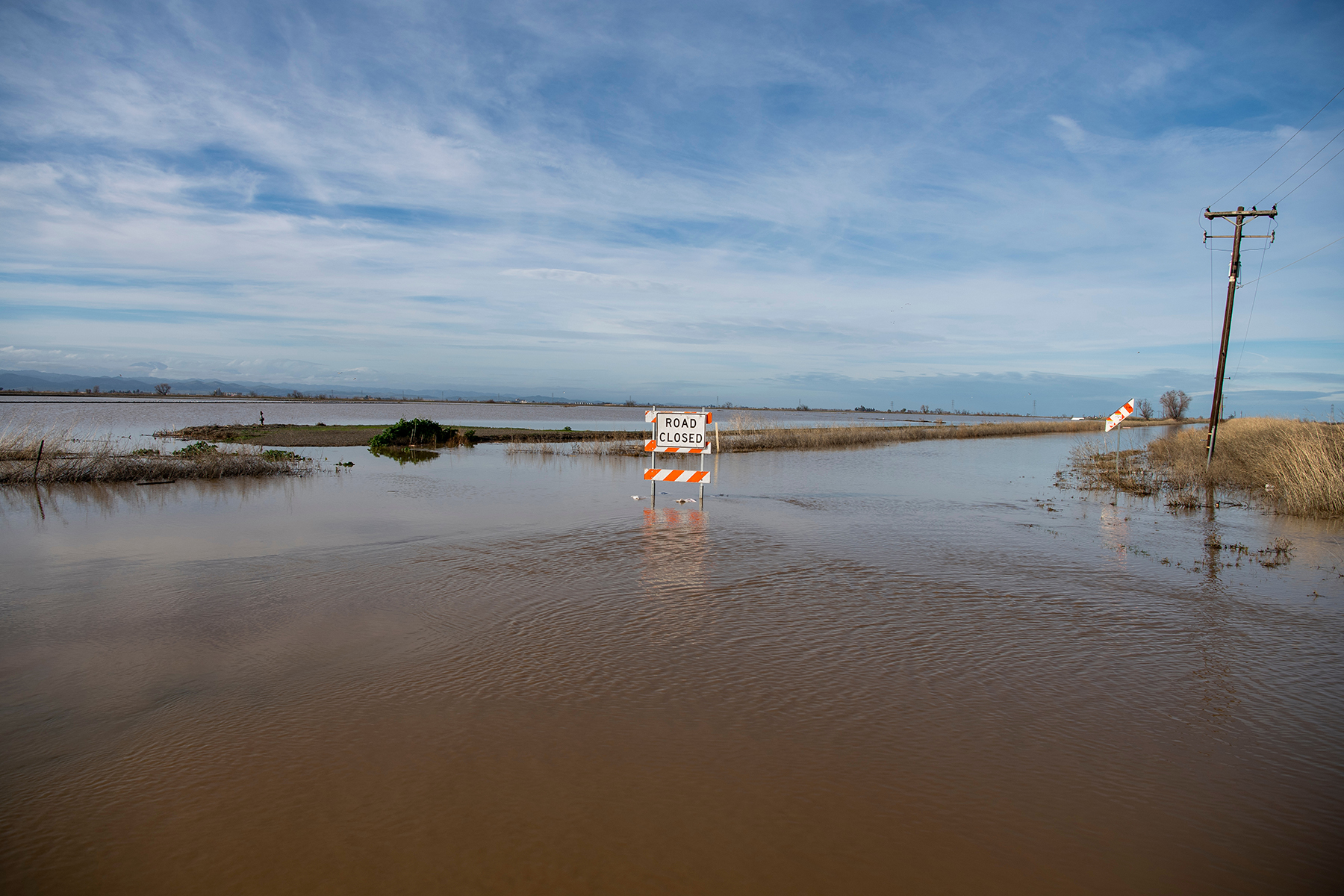 Heavy rains from the recurring storms have caused flooding and landslides across the state, severely testing — and, in some cases, overwhelming — the infrastructure designed to accommodate such events. Although the deluge has boosted water levels within drought-weary California's reservoirs, it remains too early to declare an end to the ongoing drought.
Floods amid drought
After three years of severe drought, California finds itself whipsawed by the recurring storms. "We are in the middle of a flood emergency and also in the middle of a drought emergency," said Karla Nemeth, the director of the California Department of Water Resources, in a Jan. 4 news release. "This is an extreme weather event and we're moving from extreme drought to extreme flood."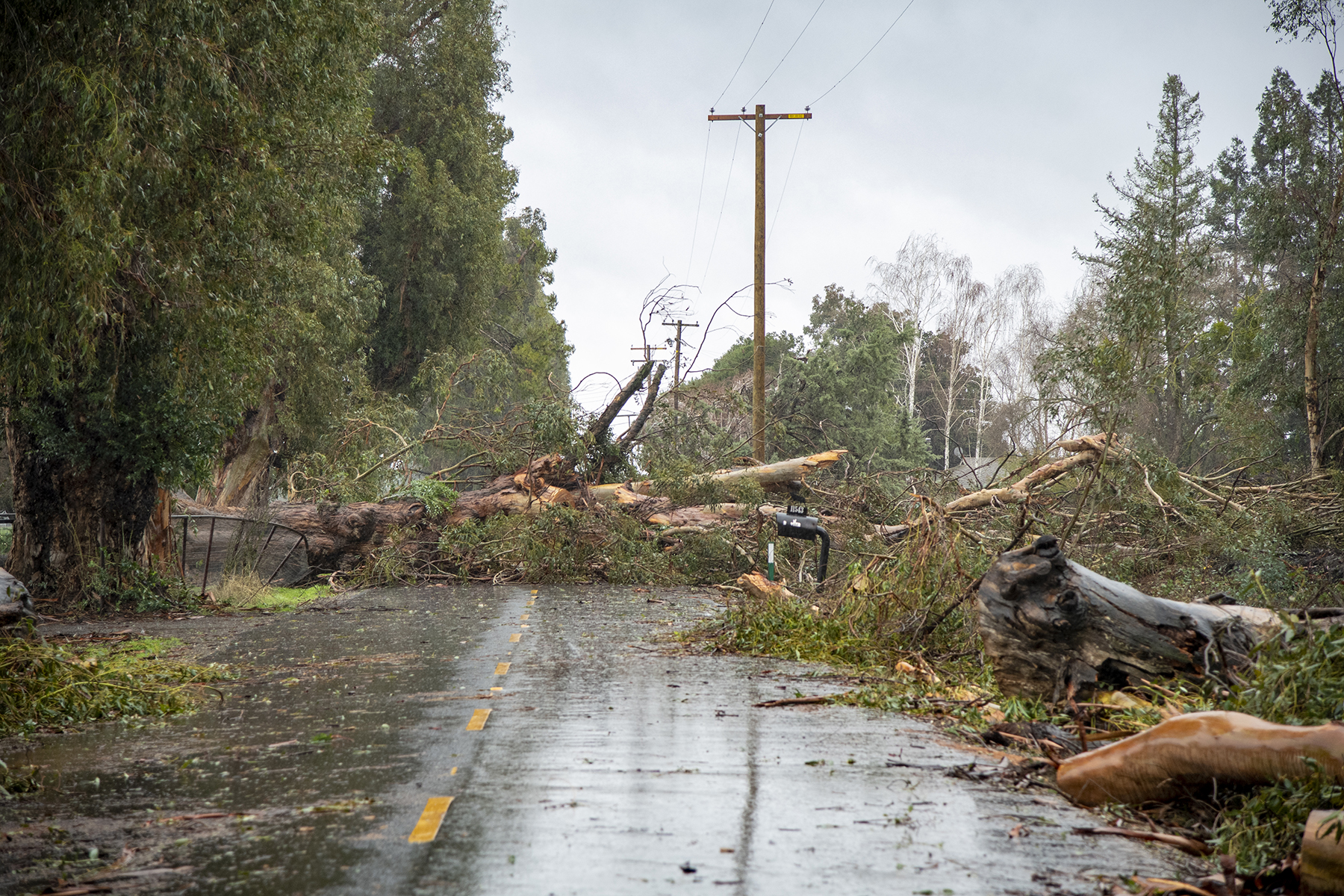 Across the state, the successive storms caused widespread power outages, often the result of downed trees damaging power lines. Certain coastal communities, particularly Santa Cruz, sustained damage from storm surges. Meanwhile, areas within the Sierra Nevada received massive levels of snowfall, causing whiteout conditions in some locations that forced road closures.
San Francisco closed the year on an especially soggy note, receiving 5.46 in. of rain on Dec. 31, the city's second-wettest day on record.
In fact, 10.33 in. of rain fell on downtown San Francisco between Dec. 26 and Jan. 4, the wettest 10-day period for the city since 1871, according to a tweet from the National Weather Service.
Many low-lying areas in San Francisco and other urban centers flooded as overwhelmed drainage systems struggled to accommodate heavy volumes of runoff. In the Central Valley, parts of Merced County experienced significant flooding when waterways overran their banks. Across the state, flooded roadways claimed the lives of several individuals, many of whom had attempted to drive through high water. As of Jan. 13, 19 people had died in California as a result of the storms, according to news reports.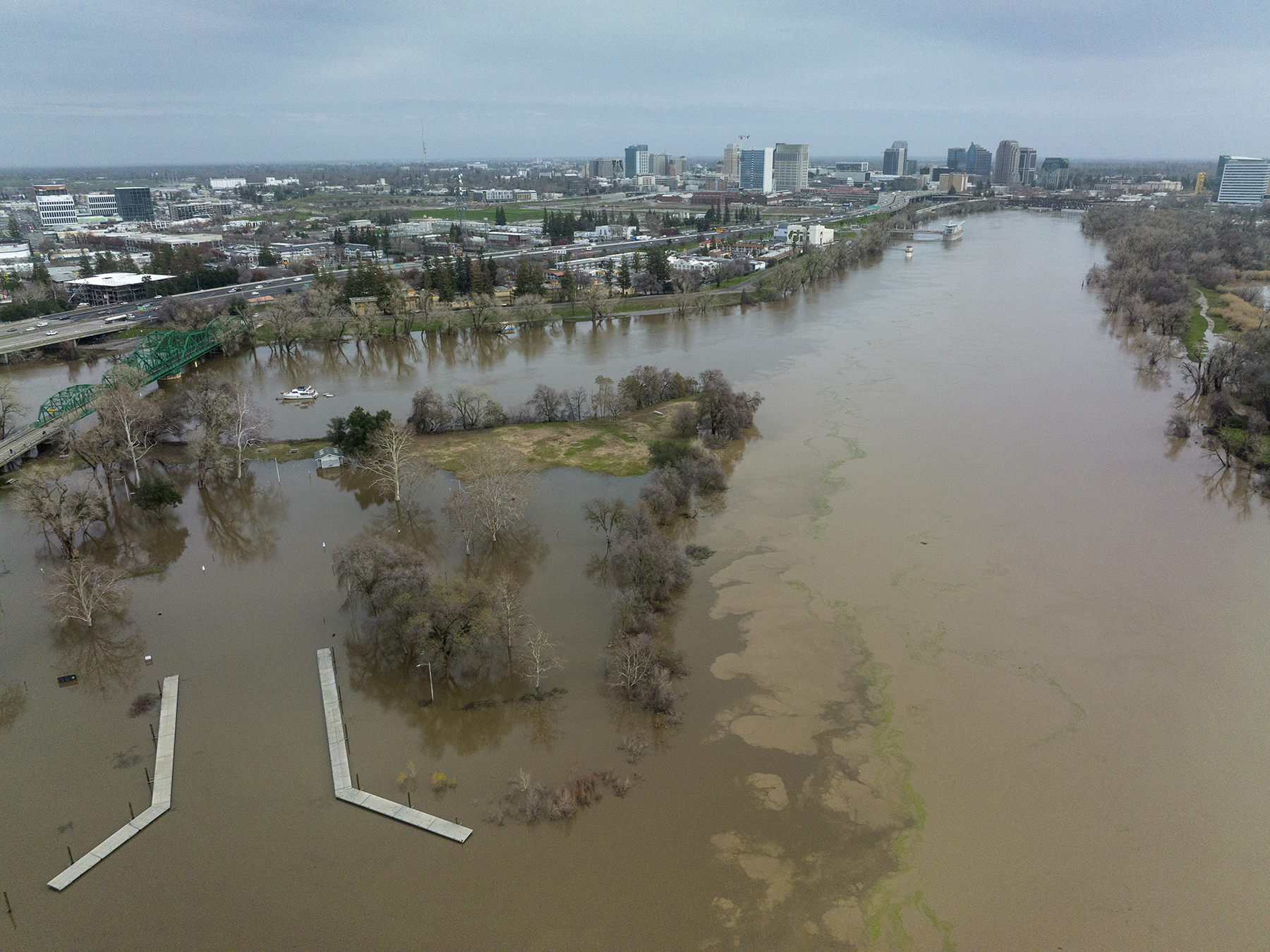 On Jan. 4, Gov. Gavin Newsom declared a state of emergency throughout California, citing in his order the "high winds, substantial precipitation, and river and urban flooding" resulting from the series of storms that began on Dec. 27. The storms also "caused levee and culvert failures, and mandatory evacuations in severely impacted counties," the order stated.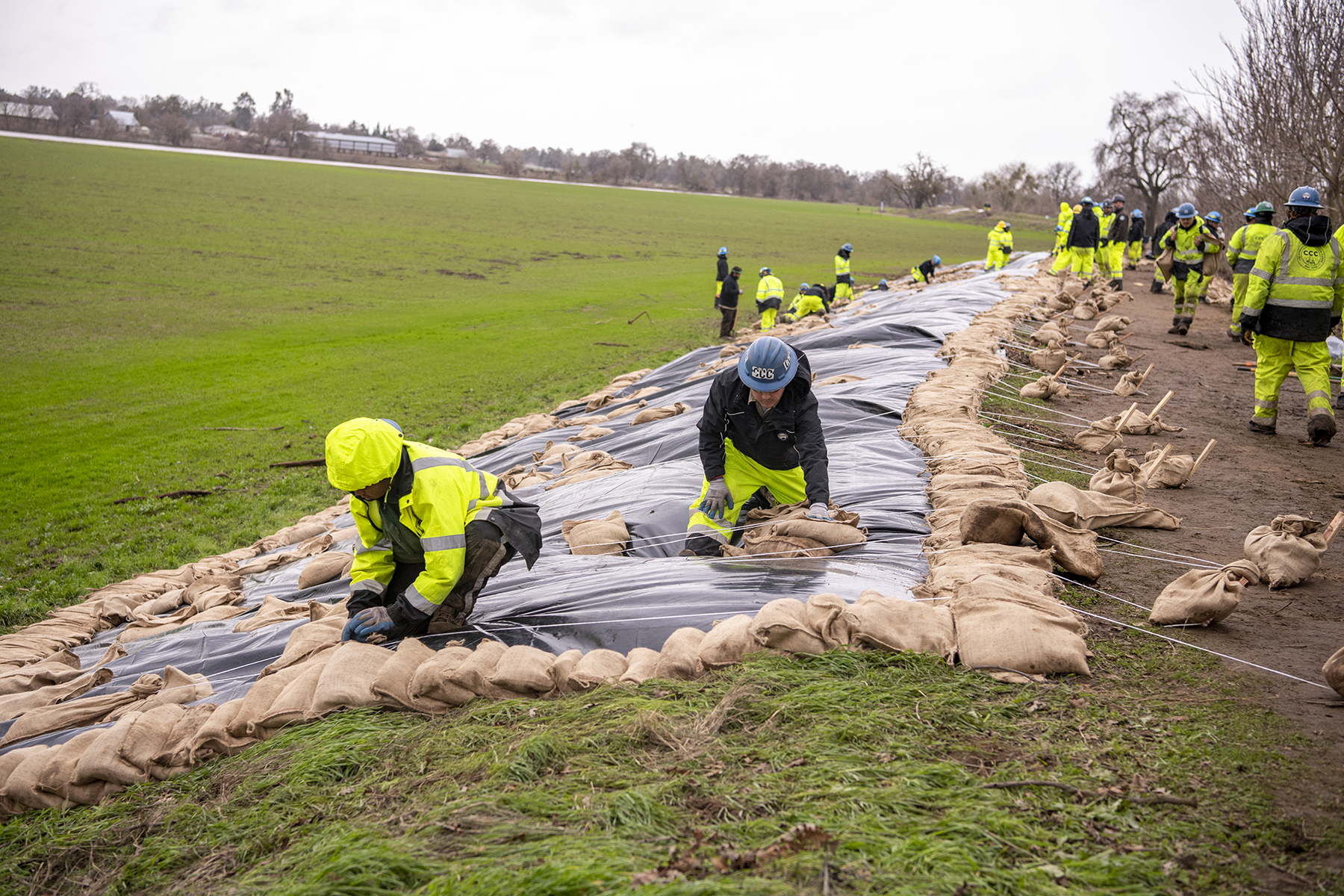 On Jan. 8, President Joe Biden declared a federal emergency in California and authorized the Federal Emergency Management Agency to operate in 17 counties across the state, according to a Jan. 9 news release from the White House. Two days later, the emergency declaration was amended to include an additional 14 counties. On Jan. 14, Biden declared the existence of a "major disaster" in California, making federal assistance available to individuals, businesses, and local governments in the counties of Merced, Sacramento, and Santa Cruz, according to a news release from the White House.
Landslide conditions
The sustained, heavy rains have saturated soils across the state, leading to landslides in certain hilly areas. On Jan. 15, the California Geological Survey, a division of the California Department of Conservation, tweeted that 402 landslides had occurred throughout the state since Dec. 30. The San Francisco Bay Area, the Central Coast, and Southern California have sustained most of the landslides, according to the California Geological Survey.
In the Bay Area, "we're finding that there are a lot of shallow earth movement conditions," says Mark Gilbert, P.E., G.E., M.ASCE, a principal for the engineering and environmental consulting firm ENGEO Inc. "Debris flows are coming down steep swales, impacting storm drain systems, and causing localized flooding," he adds.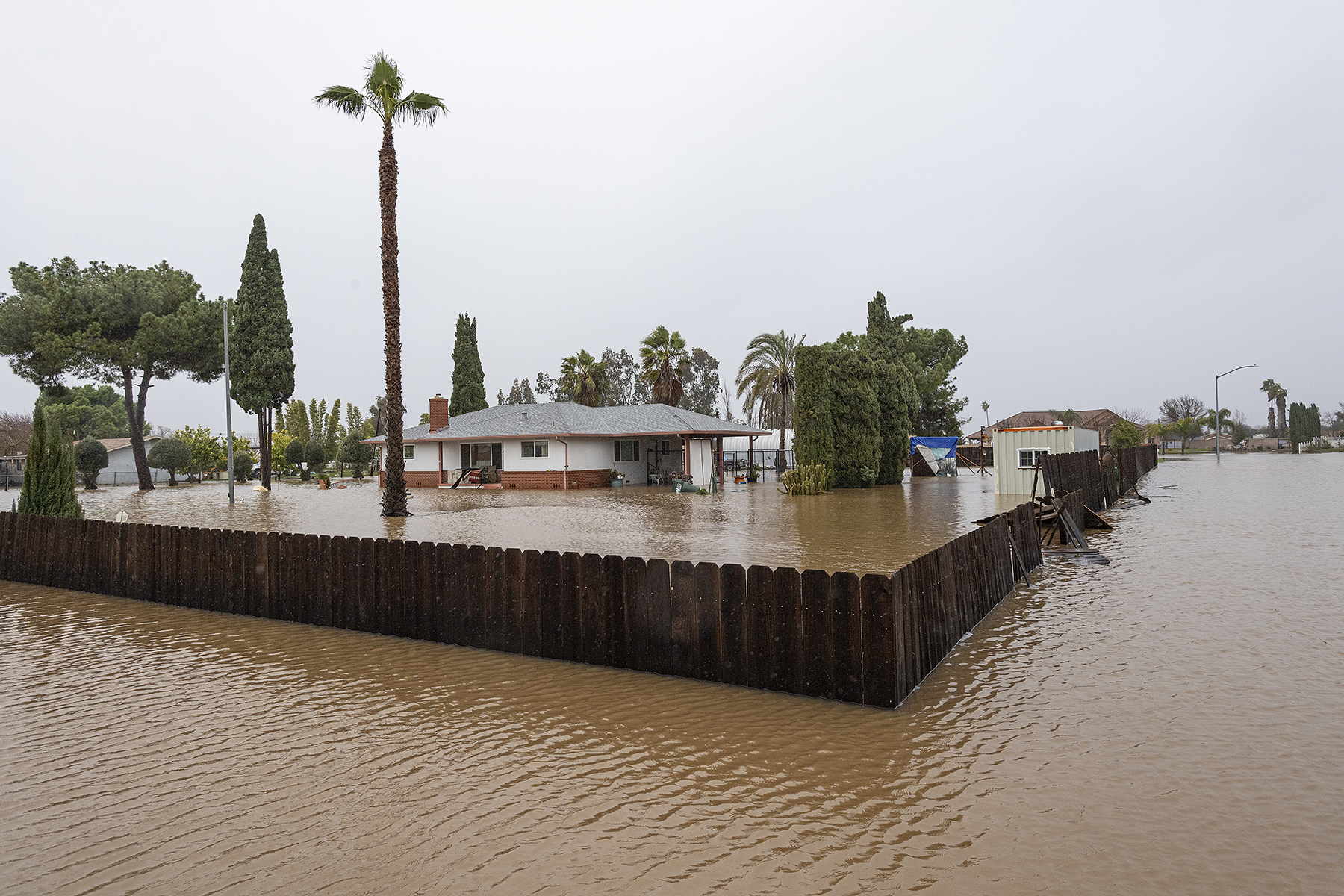 If the rains persist, the conditions will only worsen, Gilbert says. "We're all kind of on a heightened level of alert because we know the ground has gotten so saturated. If the repeated storms continue, we may see more larger earth movements, particularly in the hillside areas in the Bay Area."
Against this backdrop, engineers and others need to remain vigilant, Gilbert says. "We need to be looking for signals of potential earth movement," he says. "You may see some slight deformations in hillsides. You may see some tension cracks opening up high on a slope, which might suggest there could be a large earth movement starting to slip down in the lower part of the slope. We should be paying attention to those things."
Drainage problems
The heavy rainstorms highlight the critical importance of functioning drainage systems, Gilbert says. For example, blocked drains can threaten the stability of roadways, particularly those on hillsides. "When you have uphill drain inlets on a roadway that plug up and water flows over a road on a hillside, it can very quickly erode the hillside, undermine the pavement, and completely take out the road," Gilbert says.
The drainage problems in the Bay Area and elsewhere highlight a growing challenge for municipalities, says Rosey Jencks, a vice president and the national specialty leader for stormwater and nature-based solutions for the consulting engineering firm Brown and Caldwell.
Many drainage systems were constructed to accommodate runoff from design storms that are smaller in intensity and duration than the types of storms that have been battering California in recent weeks. With such storm events becoming more common, existing infrastructure is "now entering into this stage where it is not sized for much larger events," Jencks says.
Meanwhile, the public's expectations that "everything still continues to drain exactly the same" will "need to be managed," Jencks says. "That's a really tough situation."
Entire drainage systems usually cannot be upgraded all at once because of the enormous costs involved. However, incremental improvements can be made as part of the many small infrastructure upgrades that cities are constantly conducting, Jencks says. "Every day we're repaving, we're putting in new curb ramps, we're laying pipe, but we're not doing it systematically," she says.
Instead, cash-strapped cities looking to make cost-effective, incremental improvements to their drainage systems can conduct "cross-asset risk assessments" to determine locations that have "clusters of risks" involving a variety of infrastructure assets, Jencks says. Rather than simply repaving a street or replacing a curb, for example, such projects can incorporate other improvements to provide multiple benefits at once while enabling city agencies to "systematically pool funding," she notes.
Another approach to managing drainage that is beginning to take hold in the United States involves the concept known as cloudburst planning, Jencks says.
Pioneered in Copenhagen, Denmark, the approach aims to address pluvial flooding in urban areas resulting from sudden downpours that overwhelm existing drainage systems. Essentially, the idea is to ensure adequate spaces, preferably in the form of parks or other beneficial multifunctional spaces, to contain and pass floodwaters as safely as possible. "That's really an interdisciplinary approach that looks at engineering, landscape architecture, urban design, and city planning," Jencks says.
In some cases, another approach is "build more resilience to flooding," particularly in areas near flood-prone waterways, says Brett Sanders, Ph.D., F.EMI, A.M.ASCE, a professor of civil and environmental engineering at the University of California, Irvine.
"That could mean that you offer resources to housing and to businesses that are along the stream and that have a higher likelihood of flooding," Sanders says. Those resources could be used to make structures flood-proof up to a certain level of magnitude, he notes.
"Another possibility is that we invest as much as we can upstream to try to slow down the water before it gets into the channel," Sanders says. "That's an investment in green spaces, in parks, in green infrastructure — natural resources that would let water infiltrate."
Finding the room to set back levees farther from the rivers they line also would help control flooding while facilitating infiltration, which Sanders says should be a key goal. "We really need to be focusing on groundwater recharge during storms," he says.
Water woes
Some water providers have had to contend with significantly increased turbidity in their raw water supplies as a result of runoff from land that has recently experienced wildfire, says Dave Eggerton, the executive director of the Association of California Water Agencies. Some drinking water treatment facilities "have had some real challenges with water quality impacts," he says.
On the wastewater side, some municipalities have had difficulty accommodating the vast increases in flows entering their collection systems and treatment facilities, Eggerton says. "It's an immense challenge for a lot of agencies," he says. "They're just being inundated with flows right now."
These challenges point to the need for more spending to enable upgrades of the state's water and wastewater infrastructure, particularly so as to be able to capture more water during high-water conditions, Eggerton says. "We have got to make a generational investment as soon as possible."
Although the recent rains have helped boost levels within reservoirs across California, the state cannot claim to be out of drought yet, says Jay Lund, Ph.D., F.EWRI, Dist.M.ASCE, the vice director for the Center for Watershed Sciences and a distinguished professor of civil and environmental engineering at the University of California, Davis.
"Some of the biggest reservoirs still remain considerably below the historical average of where they are at this time of year," Lund says. "We still are seeing effects of the last three years of drought for probably half a dozen of the biggest reservoirs in the state. Certainly this amount of rain is always good for ending a drought, but it hasn't completely ended it yet. We still have a ways to go."
This article first appeared in Civil Engineering Online.