By Ray Bert
The Intimate City: Walking New York, by Michael Kimmelman. New York City: Penguin Press, 2022; 272 pages, $30.
Most would agree that we are living in the post-COVID-19-pandemic era. But despite many parts of day-to-day life having returned to something close to the "old normal," the pandemic won't be forgotten anytime soon. From business strategies to educational challenges, the state of health care to the analysis of how societies and individuals react and adapt to change — all of these will be frequently informed by what we collectively went through for nearly three years.
Another kind of frequent reminder will come in the form of art and other projects that were, in one way or another, inspired by the pandemic. In this category falls The Intimate City, a collection of conversational essays centered on New York City's development, architecture, history, and communities that almost certainly would simply not exist in the absence of COVID.
On March 13, 2020 — the same day that a national emergency was declared by then-President Donald Trump — Michael Kimmelman, architecture critic for The New York Times, sent an email to "several architects, writers, planners, and friends," asking if they would like to go for a walk with him. Like many of the most tuned in and observant, Kimmelman grasped immediately just how significantly life was about to change. These architectural walks through the city with knowledgeable guides would form the basis for "a modest series" in the Times, for which Kimmelman stated in the email the goal was obvious: "distraction, joy, consolation."
Written in Q&A form with Kimmelman as interlocutor of his expert walking companion of the day, the series began on March 25, 2020, and ultimately encompassed 17 installments published through December 2020. In collecting them in this volume, Kimmelman has added three new "walks" as well as more than 100 color photographs, which nicely lend the original written pieces a visual element that allows readers to more easily "walk with" the author and his companion. The images capture key reference points, many architectural details, and even some historical references relevant to the literal "walk and talk" discussions.
As to the content, the main character and connective tissue running throughout is New York, and while the chapters making up The Intimate City were borne out of the pandemic, they are not inherently about the pandemic. The book is "about the glory of the city, not about COVID-19," Kimmelman writes, "the walks were always imagined to be consumable long after … by New Yorkers and everyone who aspires, however unconsciously, to be one."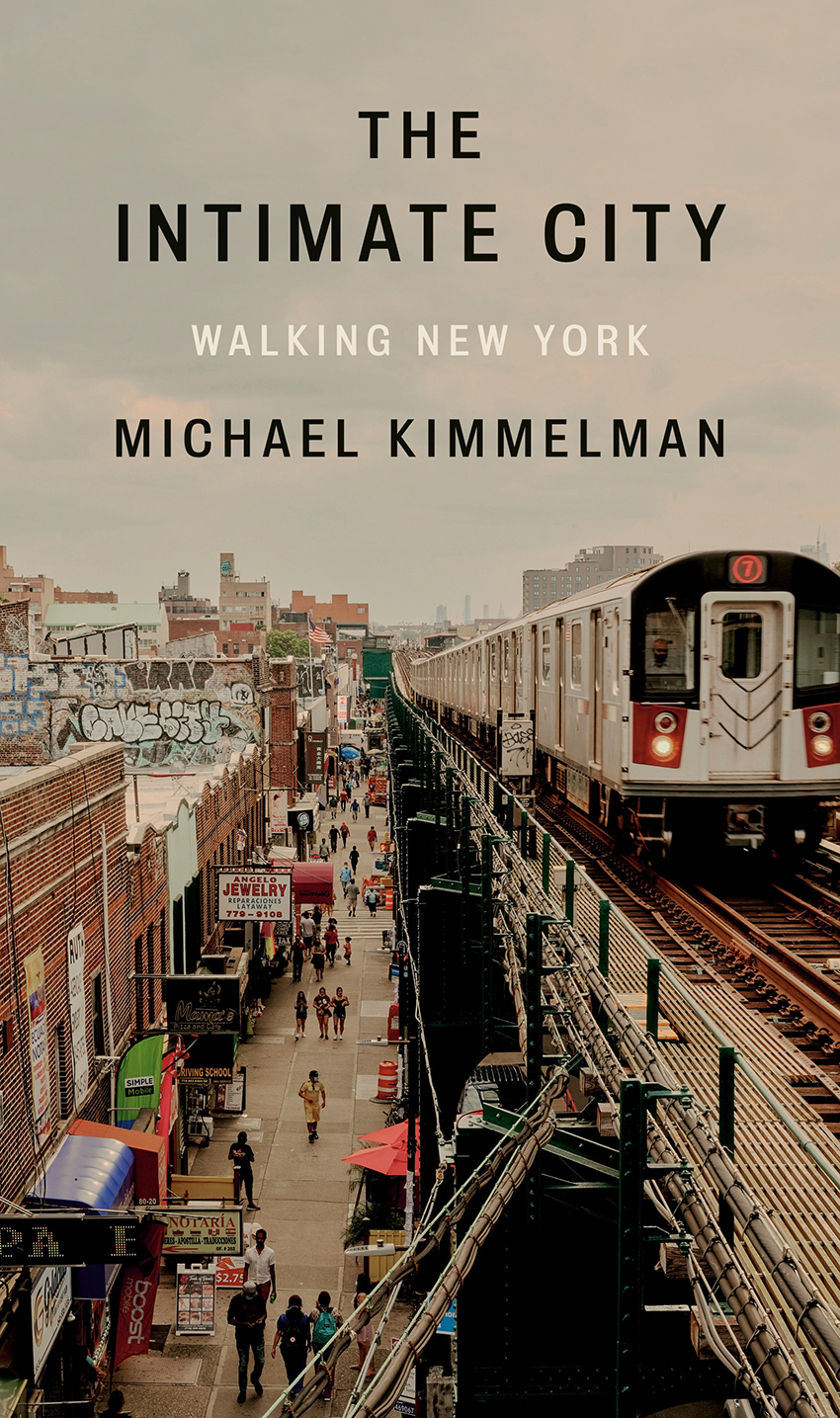 Geographically covering Broadway, the East Village, Rockefeller Center, Harlem, 42nd Street, the Brooklyn Bridge, Chinatown, and many other neighborhoods and noteworthy locales, the walks also cover everything from gentrification and diversity to preservation and community spaces, history and economics to city planning and architectural movements, and much more.
The historians, architects, writers, activists, and ecologists who drive each discussion with their particular expertise also weave in personal anecdotes, commentary, and asides — pulled gently along by Kimmelman — that give these edited and condensed conversations a very different feel than a more conventional presentation would have. Put another way: Narratively, they are much more similar to podcasts than papers.
Brimming with knowledgeable yet accessible discussion on a tremendous variety of topics, and from such an array of very different backgrounds and voices, The Intimate City is a celebration of urban living in general but New York City in particular and is certain to be unlike any other book you've picked up recently.
This article is published by Civil Engineering Online.