By David Jen
A new harborside district in Sanya, China, will anchor the city's cultural life along its waterfront, adding leisure, shopping, and business areas to the city of 1 million people as it grows to establish itself as a major free-trade port.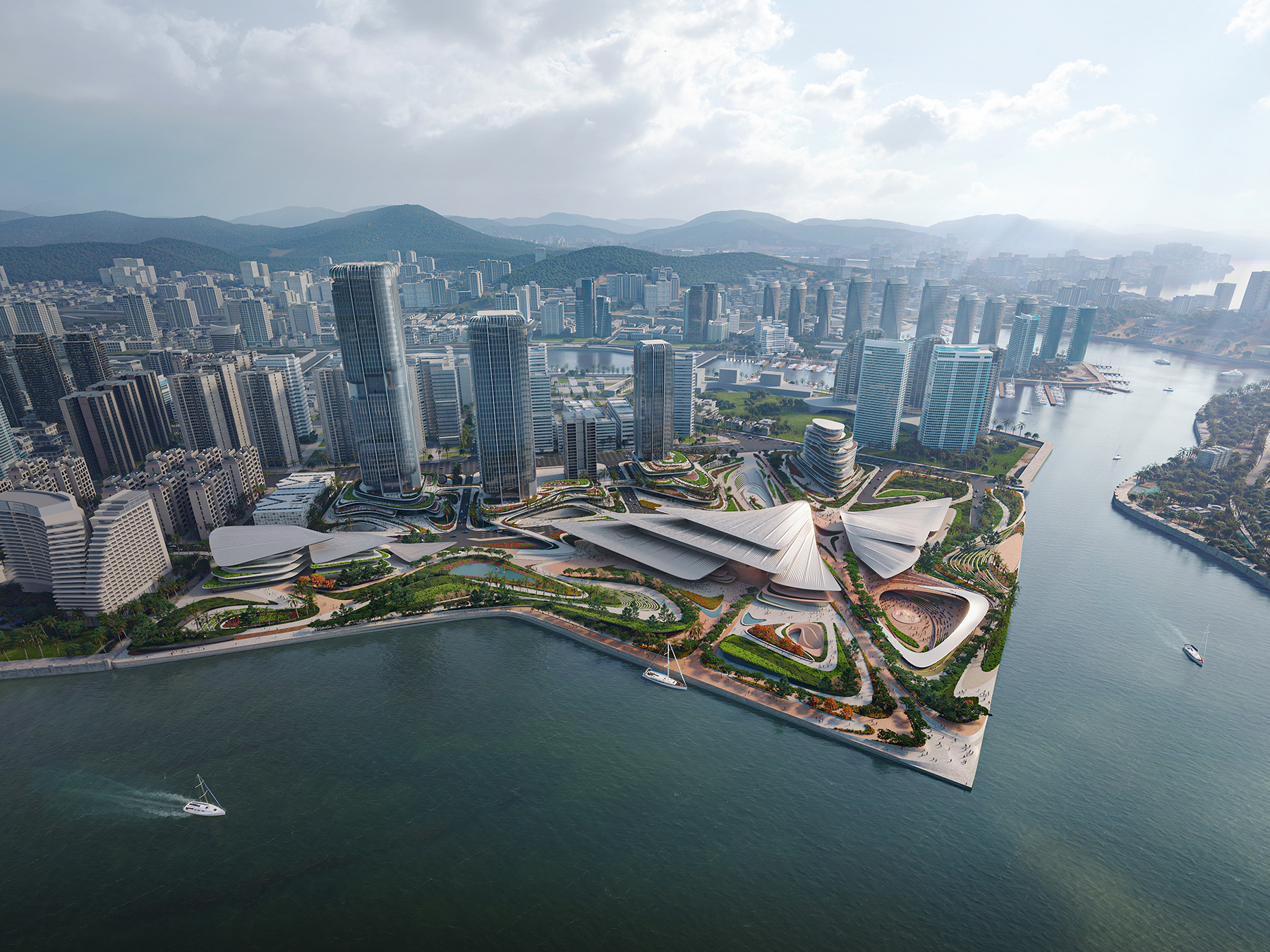 At the southern tip of Hainan — China's only tropical island province — Sanya recently named Zaha Hadid Architects as the winner of an international design competition to build the new 26.7-hectare district.
The winning design features a central route from the existing city center that will extend through new buildings dedicated to cultural and commercial programming. This main axis will culminate at the waterfront with a performing arts theater on one side and a conference center on the other.
Layered roofs that evoke the city's sailing aspirations will peak along this axis and feather outward. The dynamic shapes will also shelter the tall, glass facades of the prominent theater and conference center before giving way to the warm curves of the interiors.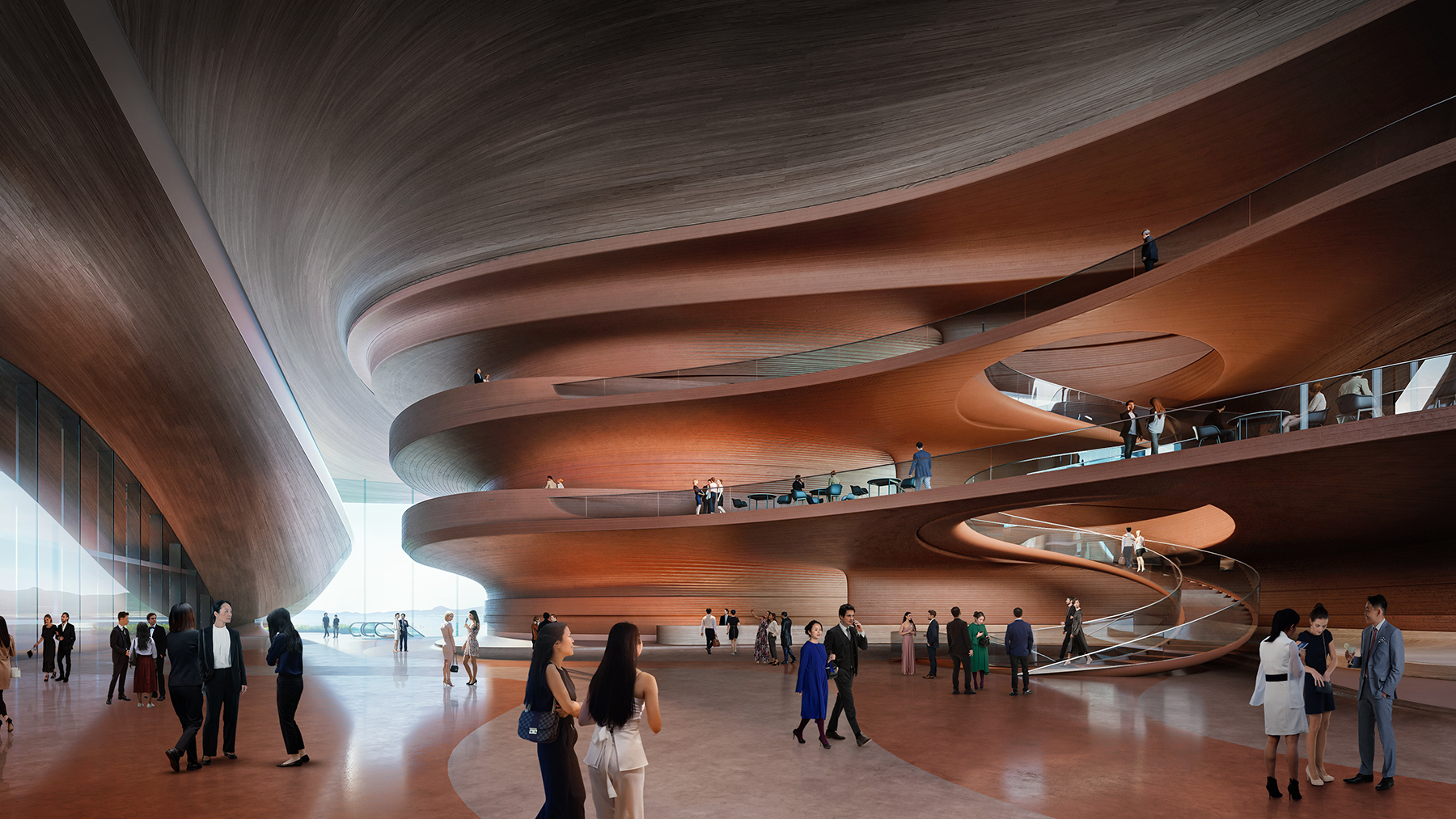 "Visible throughout the harbor and from Sanya Bay, these roofs softly reflect sunlight and appear to float above the water like sails in a sea breeze, defining an architectural landmark of ascending geometries that echo the mountainous landscapes of Hainan's interior behind the city," writes ZHA in press material.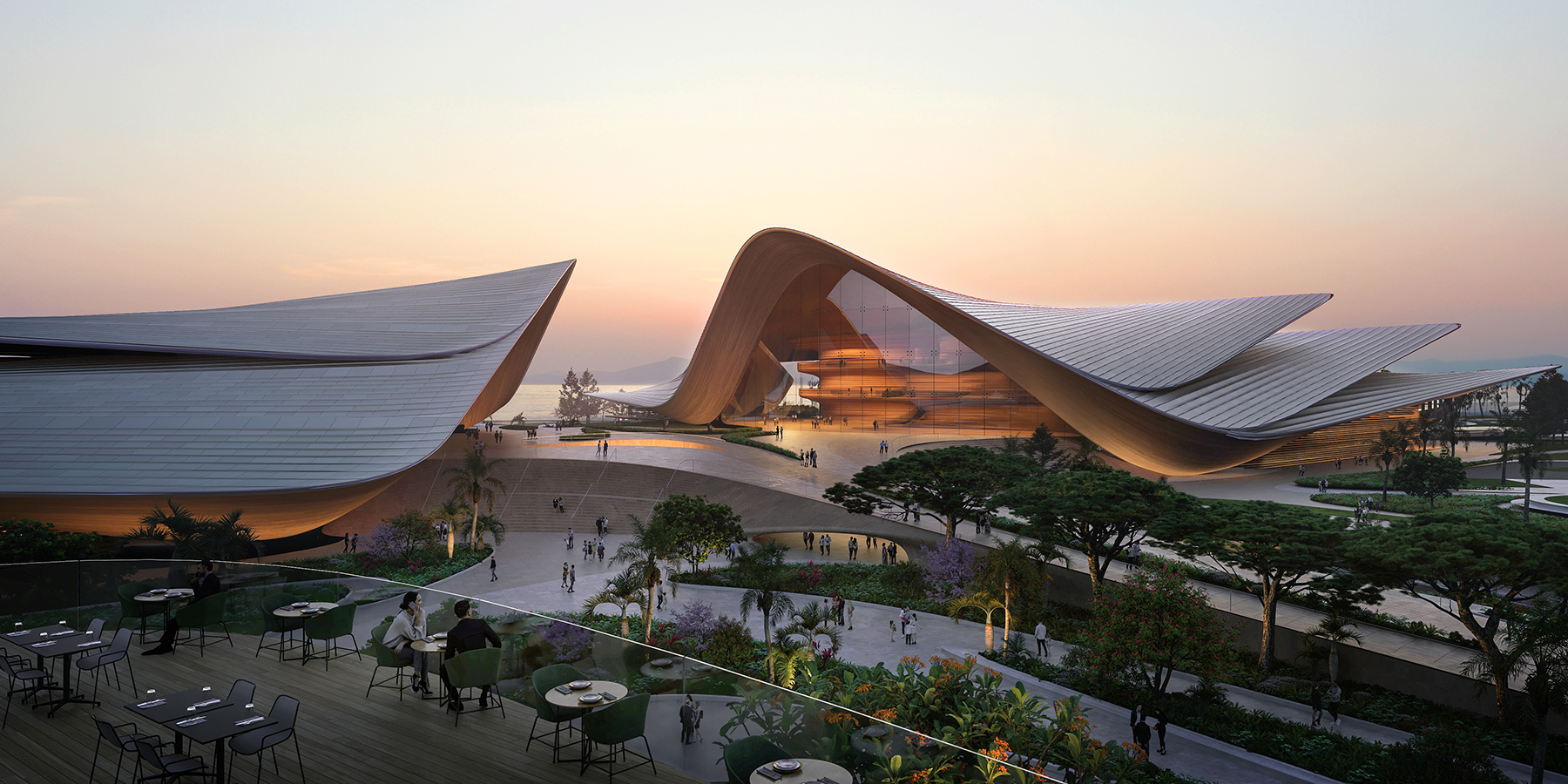 The large roofs will also include embedded photovoltaics and serve to collect rainwater during the region's monsoon season between May and October. Hainan can receive upward of 145 in. of rain annually, according to the Forest Global Earth Observatory.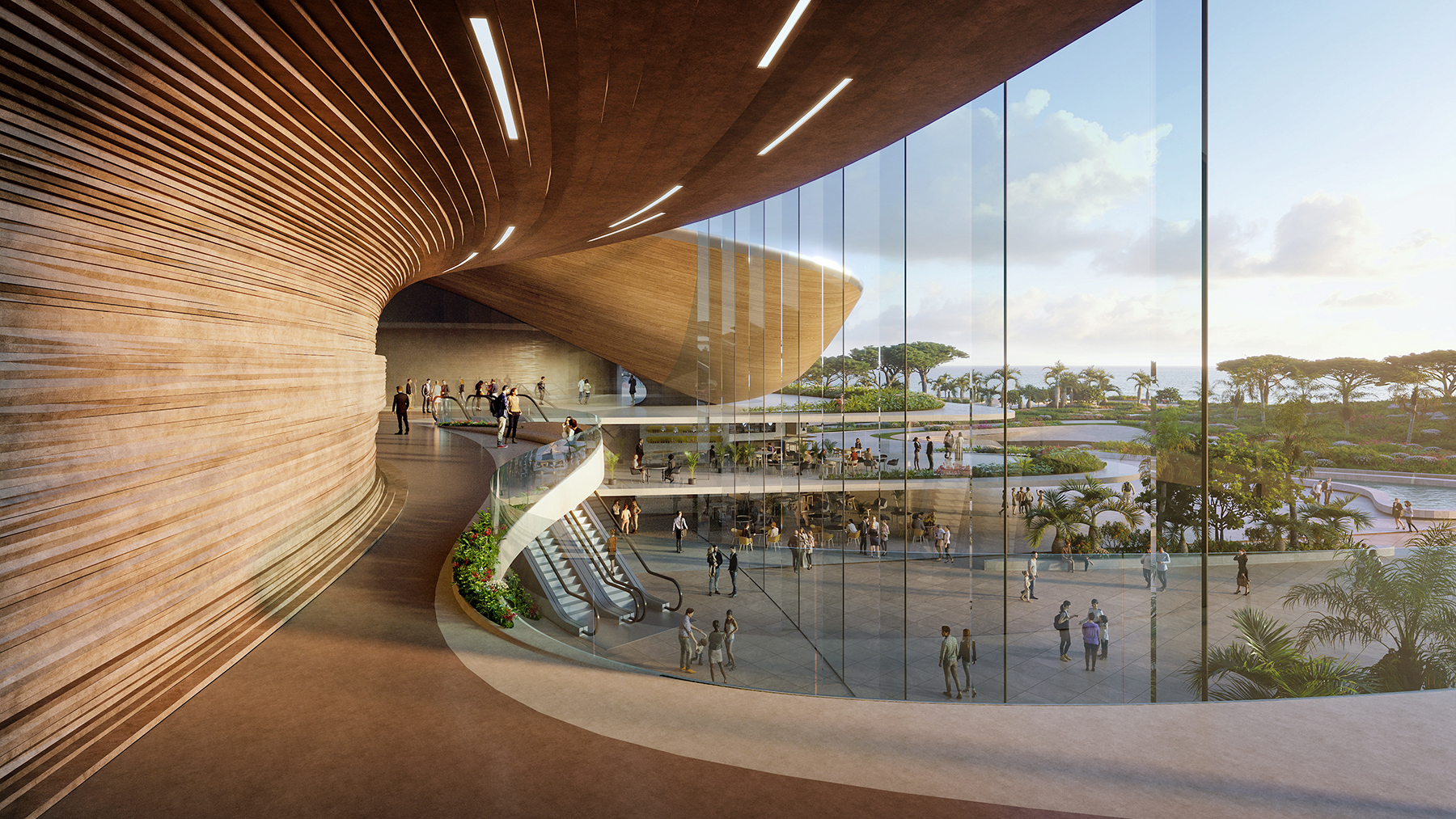 To further reduce the project's carbon loads, a high-efficiency district-cooling system will use seawater heat exchangers to cool its buildings, while the orientation and composition of the entire neighborhood will take advantage of the area's cooling onshore winds.
In addition to the theater and conference center, the design also includes residences, offices, hotels, shopping, and dining amenities in its 409,000 sq m of built area. Outside of the buildings, new public plazas, gardens, marinas, and a boardwalk will offer views of the bay and South China Sea.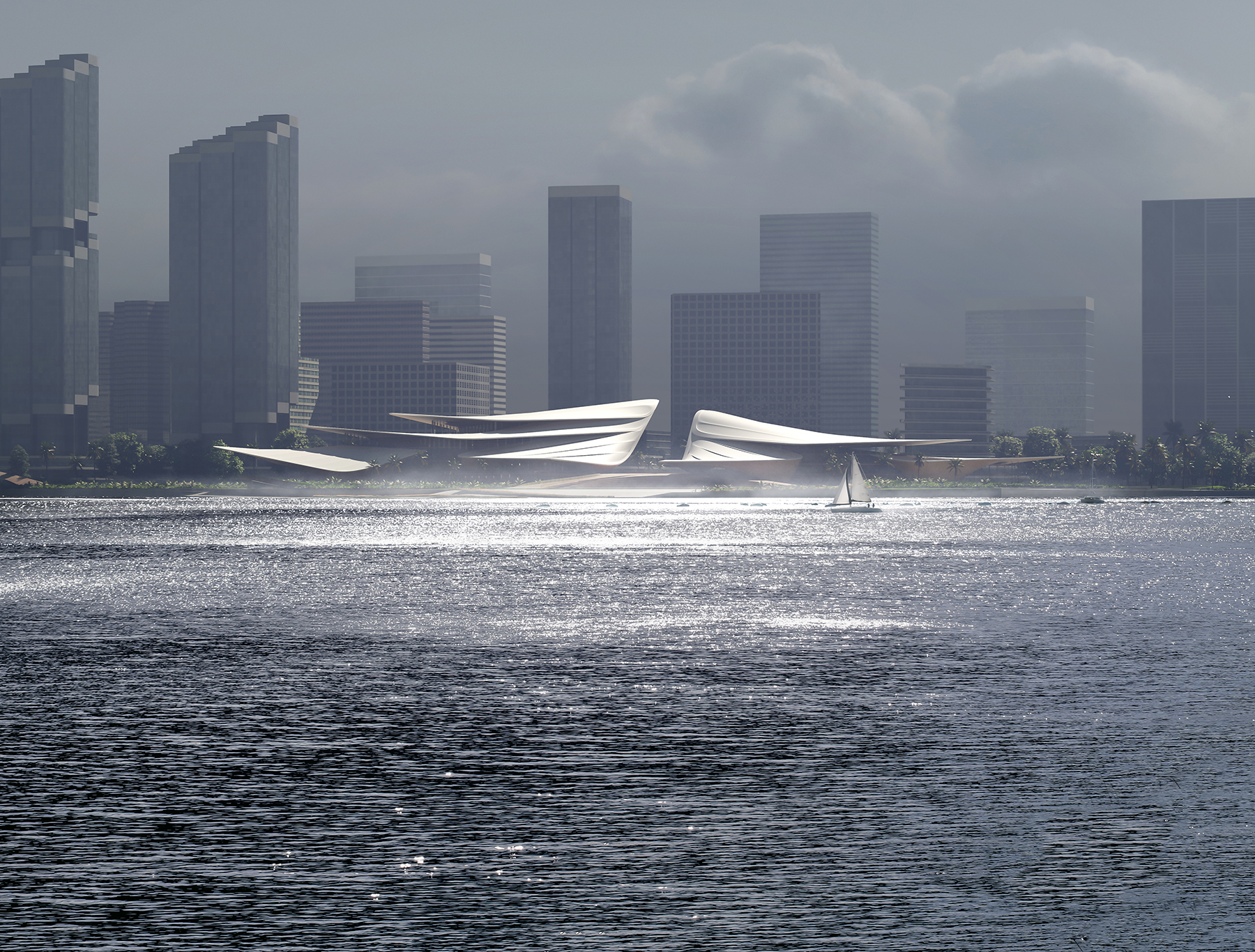 The State Council of China released plans in 2020 to establish Hainan as a free trade port, which will come to fruition in phases beginning in 2025. The distinction will promote foreign trade and tourism through a variety of incentives, such as exemptions from tax duties, lowered corporate taxes, and streamlined customs in the tropical province.
The only city in China containing both a tropical rainforest and ocean scenery, Sanya sees more than 80 million tourists annually.
This article is published by Civil Engineering Online.