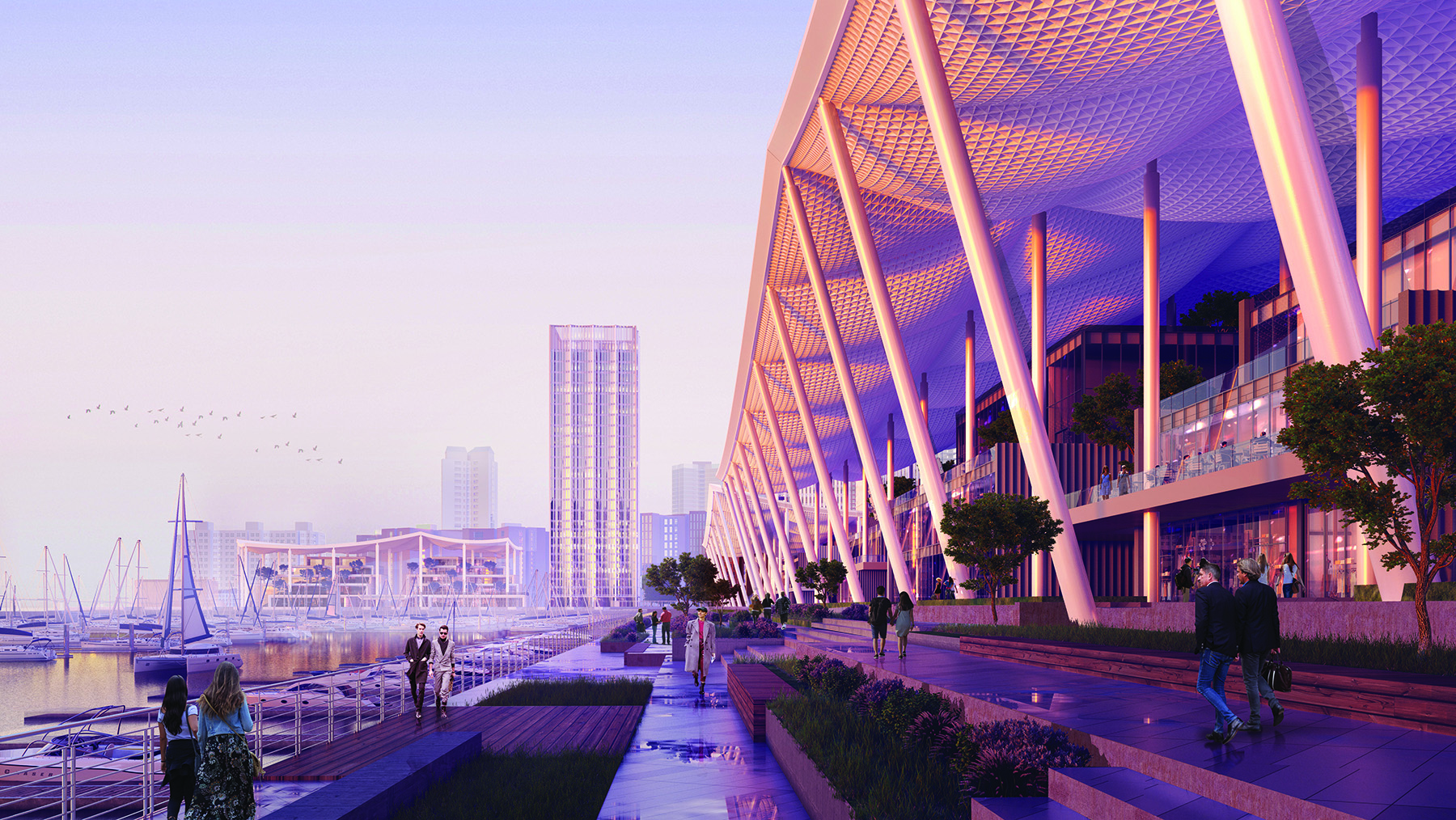 Global design firm Skidmore, Owings & Merrill has released the design for a new mixed-use neighborhood that will be located along the Pearl River Delta in Zhuhai, Guangdong Province, China. The greater bay area in this region is a burgeoning tech hub, and the development will transform the waterfront and act as a blueprint for future development in China, according to material released by the firm.
SOM provided architecture, structural engineering, sustainable design, graphics and branding, and interior design services on the project.
Known as Jiuzhou Bay, the development will include 1.6 million sq ft of office space, 2.3 million sq ft of residential and apartment space, 588,000 sq ft of retail space, 573,300 sq ft of hotel space, and a variety of new infrastructure, including a robust public transportation hub.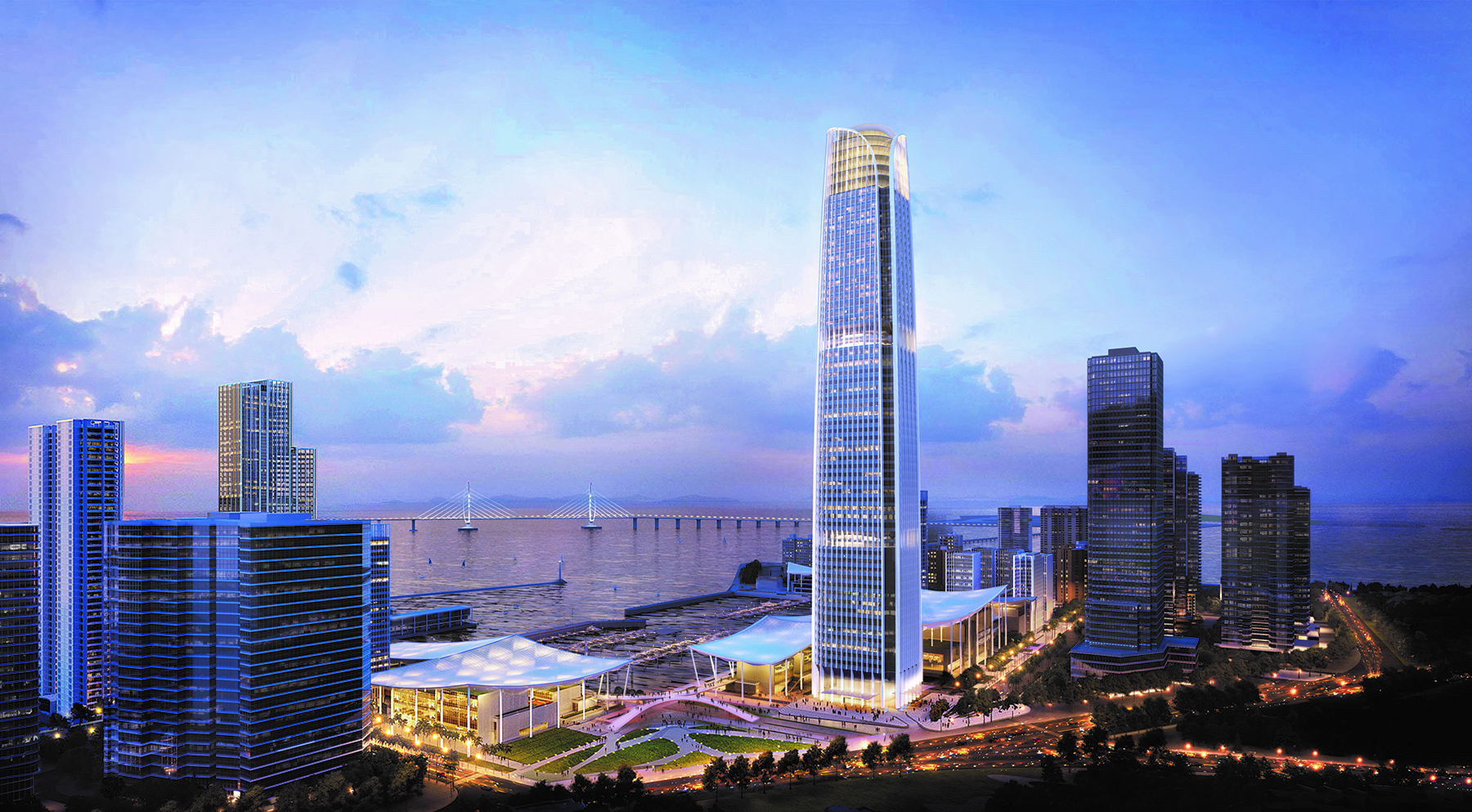 The hub — identifiable by its five modular canopies — will extend across 40 acres and include connections to land and sea travel via bus, rail, and ferry. The canopies will envelop three sides of a 1.8 million sq ft port and include a series of covered pedestrian walkways, interlinked courtyards, and a lively retail environment.
The community is low-carbon by design, taking advantage of the area's natural resources — specifically the sea and the sun — to reduce natural gas consumption, conserve water, and create a comfortable environment for residents, visitors, and workers, according to SOM.
The canopies will provide shade by filtering daylight, hold photovoltaic panels to harvest sunlight, and capture rainwater.
The development will also include what SOM describes as a "landscape" of towers, including a 1,045 ft tall, 64-story building. Designed to complement the site's maritime heritage, the tower has been inspired by the faceted Fresnel lenses used in lighthouses. It will be visually bisected diagonally by an axis that appears to open part of the facade to reveal a vertical atrium with sweeping views of the bay.
The tower will have 35 floors of office space, a 20-story Ritz-Carlton hotel, a "sky bar," and an observation deck.
This article first appeared in the December 2020 issue of Civil Engineering as "Low-Carbon Community to Transform Waterfront."