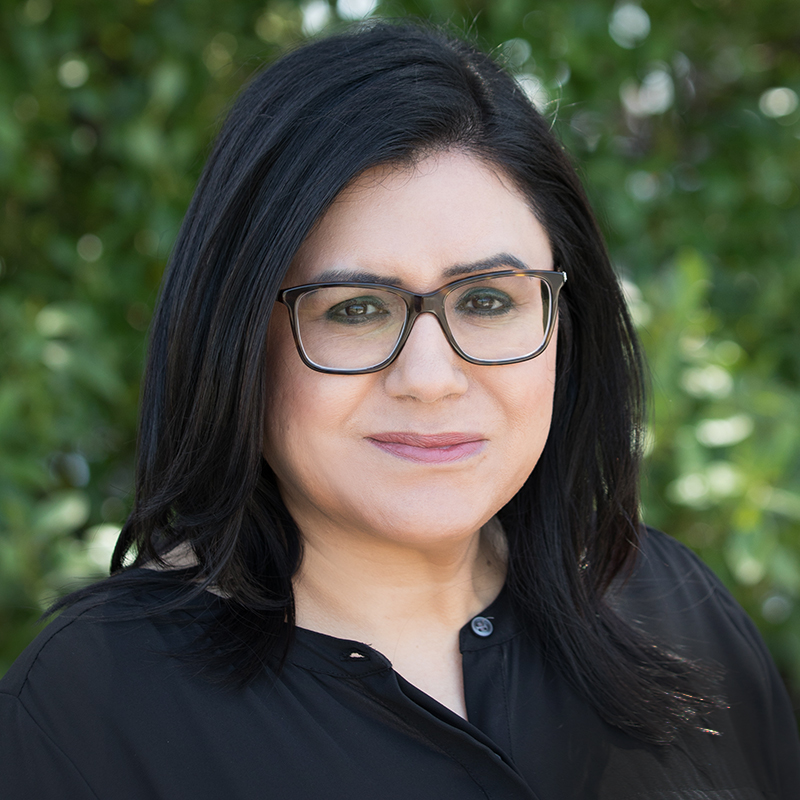 Maribel Castillo is the vice president and director of corporate communications for global multidisciplinary engineering services firm T.Y. Lin International. She has advice for how engineers can best prepare for — and succeed in — conversations with print and broadcast media.
1. What practical advice would you give engineers on how to respond to a phone or email request from the media for an interview?
My practical advice is first and foremost to ensure that you are in compliance with your firm's media relations policy. For example, T.Y. Lin International's policy is that all media inquiries must be coordinated with corporate communications. This includes inquiries related to company business, projects, and any general engineering issues.
Second, I would advise engineers to inform their clients about all media inquiries. Often, project contracts include restrictions and guidelines about speaking to the media and publicly sharing information about projects.
For subsequent correspondence, I advise engineers to respond to all emails in a timely manner. My motto is, 'Always prioritize media requests.' I know engineers are very busy, but you should respond as quickly as possible. I am fortunate that our engineers are responsive; they are proud of the work they do, so they are always eager to share what they are working on and the technical aspects of the projects and innovations that they've developed.
And, since you should always prepare for your responses before an interview, I see it as key to obtain the interview questions in advance whenever possible.
2. When would you recommend saying yes to an interview request?

I recommend saying yes to interview requests when the publication's or media's audience includes your existing clients or targeted clients. For professional service firms, the end goal with media interviews is to position your firm as a technical expert and a trusted resource for clients, which ultimately results in new or repeat work for your firm.
We are fortunate in civil engineering to have well-respected and long-­established publications with editors and writers who have deep knowledge of engineering and have expertise in technical writing. So, that makes the final result of articles or news segments typically very beneficial for the firm in presenting your work.
3. When would you recommend saying no? What's the best way to say no to leave a door open for future requests?

First, I would recommend saying no if the client/owner has restrictions on speaking to the media. I also recommend saying no when it's not likely that your clients will read the publication. If you have a communications or public relations leader at your firm, the best way to say no is to have them respond to the request and maintain ongoing communications with the editors to position your firm for future opportunities.
The same sentiment holds true if your firm does not have a dedicated communications or public relations leader. Try and figure out how to continue the dialogue with the editor or with the writer. Connect with the person on LinkedIn to learn what they are interested in. This positions you so that in the future, if it is a publication that targets your clients, you can reach out to them with potential story ideas, such as an upcoming milestone on a project or a big win that your company has had.
It's really about establishing relationships with the media. I see my role — and that of our engineers — as being partners with the media. We're all living in a world with short deadlines and external pressures for engagement and results, so any way that we can help journalists and writers do their jobs is a win-win on both sides.
4. What questions should engineers ask in advance to ensure they have the information they need to properly prepare for the interview?

As stated previously, asking for the interview questions in advance is key to preparing for the interview.
Also, find out the 'slant' of the article. Will it have a technical focus or position the project as part of a larger industry trend? The engineer should also inquire what other team members — for example, the owner, architect, or contractor — are participating in the article or news segment.
5. What are your top three tips on preparing for a phone interview?

First, prepare your responses in advance in writing and include as much detail as possible. Have project materials available for easy reference. If you are not 100 percent sure about a fact during an interview, it is OK to say you want to check it and get back to the interviewer by a certain date or time.
Media interviews are a great opportunity to showcase your clients as well as your firm's design and technical expertise. Always strive to provide quality photography as well as high-resolution drawings and renderings.
Second, ensure that you are familiar with the publication and the journalist. Spend time reading past articles in the publication and getting to know the journalist's work.
And, third, schedule the interview at a time when you will not be interrupted. Allow extra time for extended dialogue and unplanned questions. Remember, this is an opportunity to make a connection with the journalist.
6. What are your top three tips on preparing for a television or online interview, which bring with it the need for engineers to consider visual presentation as well?

First, as with phone interviews, ask for the questions in advance and make sure you understand the purpose of the segment or interview. Will it just be you on camera, or is it a panel interview? How long will the interview last? Sometimes it's impromptu at a public outreach meeting. But if you do know about it in advance, ask if you are going to be interviewed live or being taped to be shown at a later time.
Second, since you will be doing a visible interview, ask if there are any support visuals they would like provided; make sure the ones you offer are approved for distribution by your clients. PowerPoint slides, renderings, design animations, project images, and even drone footage of a project site can add value and visual impact for the interview.
Third, prepare your responses, any accompanying visuals or designs, and rehearse your presentation. Work with your project team and your communications team — if you have one — on this.
It is essential to practice responding to supplied or potential questions several times and to do this out loud. Engineers know their projects and how to make client presentations, but doing a live interview with media is different. Preparation is key to ensure that you are comfortable with the materials that you are presenting. You should keep it as simple as possible.
Make sure all the technology is in place for online interviews. If, for example, it's via Zoom or Microsoft Teams, check that your lighting is correct and your camera isn't blurry.
And don't forget to dress for success, even if you are being interviewed from home. I think if you're dressed professionally, you act professionally. Put on business clothes. Fix your hair. Do those things that give you the self-confidence you normally have when you give in-person presentations.
7. Once the interview is over, is there any follow-up you'd recommend the engineers do?

Before ending the interview, thank the journalist and reiterate that you are available for follow-up questions.
For print articles, ask if it's possible to review the draft prior to publication. If it is, that's the time to catch inaccuracies or potentially add information to the article that will be of value to the audience, your clients, and your firm.
And after the interview, make sure you provide any follow-up materials and respond to additional inquiries by the journalist's deadline or as quickly as possible if they don't provide one.
This article first appeared in the March/April 2021 issue of Civil Engineering as "How to Talk with the Media."