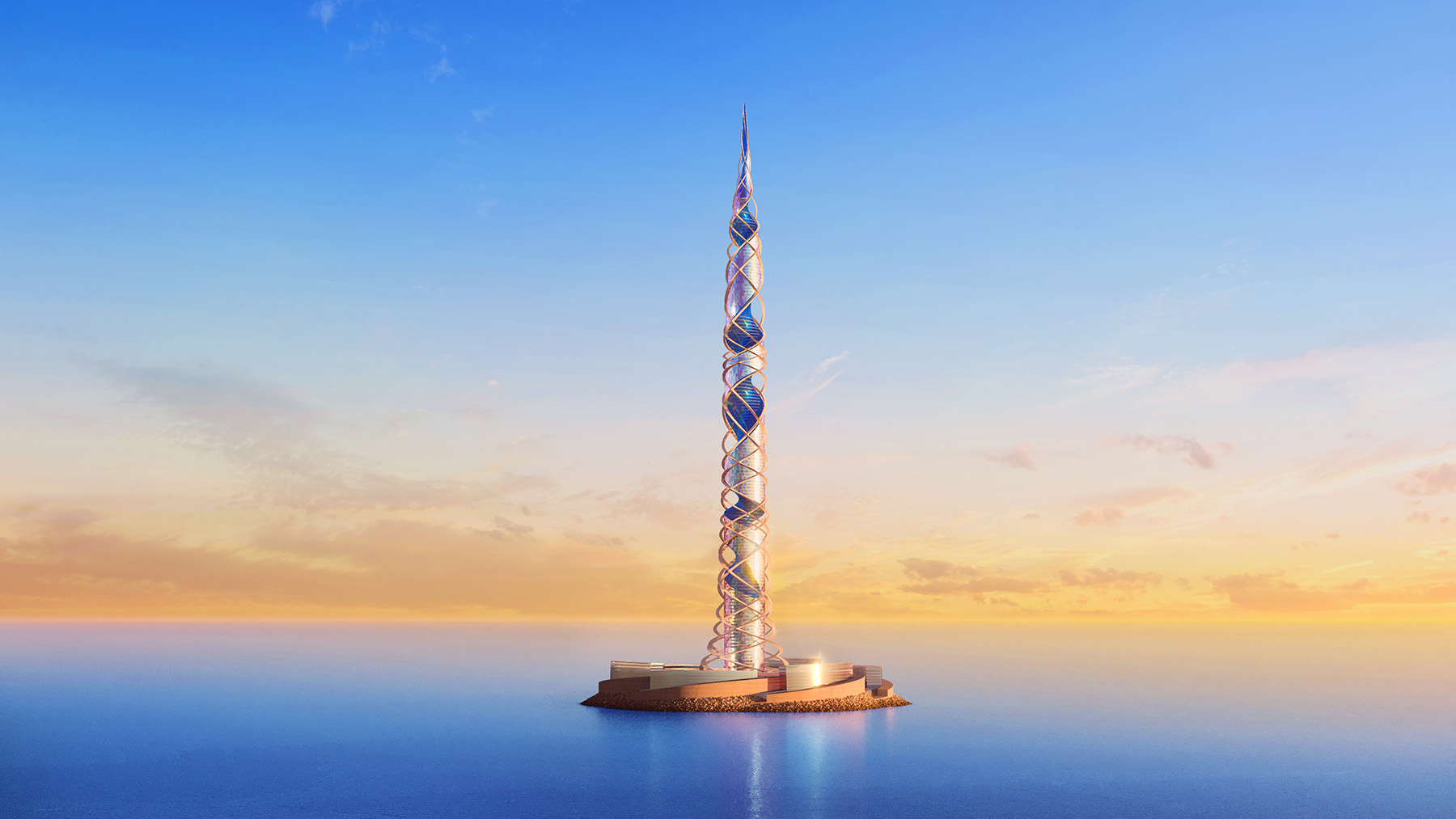 By Laurie A. Shuster
Another record in supertall buildings is likely to be broken when a skyscraper designed by the Scottish architecture firm Kettle Collective is constructed in St. Petersburg, Russia. Called Lakhta Centre II, the 150-story, 703 m tall skyscraper will boast the highest occupiable floor and viewing platform in the world at a height of 590 m. The multifunctional structure will be built next to Lakhta Centre, Europe's current tallest building at 462 m, which was designed by the same architect, Tony Kettle, when he worked for the architecture firm RMJM.
The 220,000 sq m Lakhta Centre II will feature an innovative multicar elevator that will reuse the energy generated by its operations to power itself. The tower, to be built atop a podium, will be sectioned into eight groups of 16 floors. The sections will all have three-story atrium spaces and shared public facilities. Each segment will also feature green spaces as well as amenities for residents and visitors that will minimize the need for transit among the segments.
The effects of wind on such a tall structure could be extreme and will be controlled by the tower's helical, conical shape and its structural exoskeleton. "The outer layer of the building is created from spiraling columns that form an open, organic, helical diagrid," said design principal Kettle in a press release. The structural design "is both aesthetic and functional, as it will reduce considerable wind forces that will impact the structure, in turn reducing the size of structural elements required within the building," he stated.
The skyscraper was designed to be as energy efficient as possible and was even inspired by manifestations of dynamics, such as the undulating shape of energy waves and the helical waves generated around quasars in deep space. Kettle Collective was recently honored with the Queen's Award for Enterprise for Sustainable Development.
Kettle's managing director and co-founder Colin Bone said in the release: "Given its prominence and celebration of energy and sustainability, this project will be more than a city landmark; it will have national significance, showcasing Russia on the world stage as an investor in business, innovation, and creative thinking."
Laurie A. Shuster is the editor in chief of Civil Engineering.

This article first appeared in the September/October 2021 issue of Civil Engineering as "Higher View."