By Laurie A. Shuster
The $1.2 trillion Infrastructure Investment and Jobs Act is the largest package of funding and financing for hard and soft infrastructure in U.S. history.
That is going to take some time to sink in.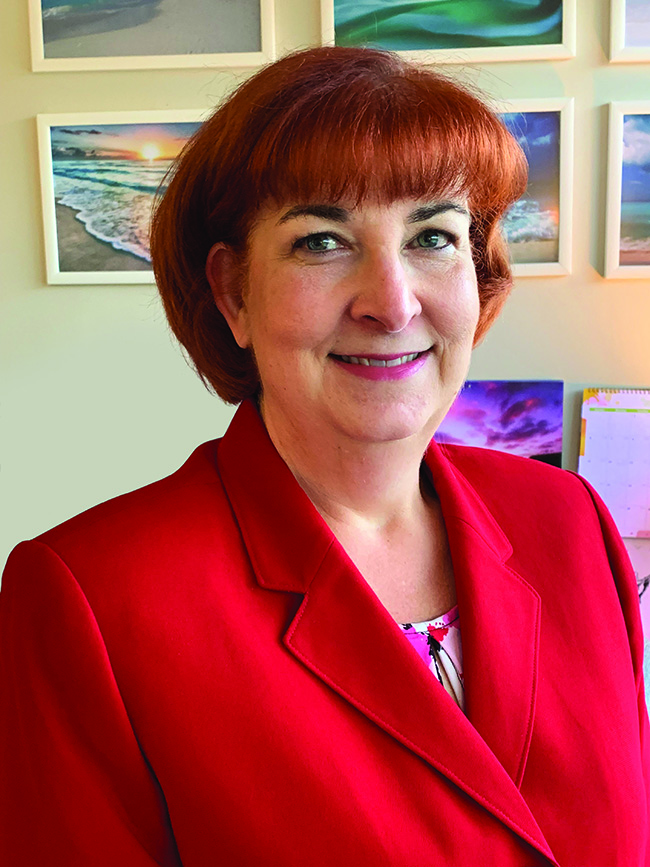 As are the actual numbers, which at press time were still being crunched by many experts. In broad terms, the IIJA authorized nearly $550 billion in all-new infrastructure programs and $650 billion in extensions and additions to existing initiatives, including such critical programs as the Highway Trust Fund, the Drinking Water State Revolving Fund, the Clean Water State Revolving Fund, the Rehabilitation of High Hazard Potential Dams Grant Program, transit capital investment grants, and Amtrak's national passenger rail network. New spending encompasses all the categories covered by ASCE's Report Card for America's Infrastructure — and then some.
The law certainly changes the economic forecast for the architecture, engineering, and construction fields, known as the AEC market. As contributing editor Jay Landers reports in his feature, "2022: The first of several solid years for the AEC industry," the plan especially favors the prospects for surface transportation, including roads and highways, bridges, freight rail, and mass transit of all types. Water and wastewater, ports and waterways, and power all got hefty bumps as well.
"Indeed, (2022) may mark the start of several banner years, as much of the massive new federal infrastructure spending is not expected to reach markets until later this year at the earliest," Landers writes.
In addition to the traditional categories of infrastructure, there are also some newly targeted types. Broadband, a service that isn't always associated with civil engineering but that requires the design and construction of both above-ground and below-ground utilities, got a $65 billion shot in the arm that is aimed squarely at bridging the so-called digital divide. Another $15 billion is dedicated to electric vehicles, helping fund the rollout of charging stations, zero-emission school buses, and domestically produced batteries — all of which will go a long way toward reducing fossil fuel consumption and the release of greenhouse gases.
There is also roughly $50 billion specifically dedicated to ensuring the nation's infrastructure is resilient against the effects of climate change, including an increased intensity and frequency of drought, flood, storms, and wildfires, among other impacts. After speaking with many experts, senior editor and features manager Robert L. Reid reports in his feature, "How to make infrastructure more resilient against climate change," that "The world's climate is changing — and those changes are bringing significant impacts that will affect the way infrastructure is designed and constructed." Those experts explain that civil engineers do and will continue to play critical roles in helping ensure that the infrastructure on which the global economy relies is resilient, adaptable, robust, and redundant enough to withstand a host of potential threats caused by climate change.
In early November, as the world focused not only on the fate of the IIJA but also on the 2021 United Nations Climate Change Conference, more commonly referred to as COP26, ASCE released a communiqué reiterating the Society's dedication to protecting the health, safety, and welfare of the public in the face of a changing globe. "Critical to this charge," the letter stated, "we believe climate change should be addressed through decisions and policies which encourage the resilience and sustainability of our nation's infrastructure."
The communiqué urged leaders at all government levels to reduce carbon emissions in the built environment to net zero as rapidly as possible; work with engineers, owners, and others to adapt infrastructure to a changing climate; and ensure that these actions "provide a net benefit to affected communities."
The IIJA gives all levels of the U.S. government — and by extension, all the civil engineers they hire or contract with — plenty of money with which to design, build, and retrofit infrastructure to withstand the impacts of a changing climate and help reduce the AEC industry's carbon footprint going forward. That is a really big deal.
Laurie A. Shuster is the editor in chief of Civil Engineering.
This article first appeared in the January/February 2022 issue of Civil Engineering.