Edited by Catherine A. Cardno, Ph.D.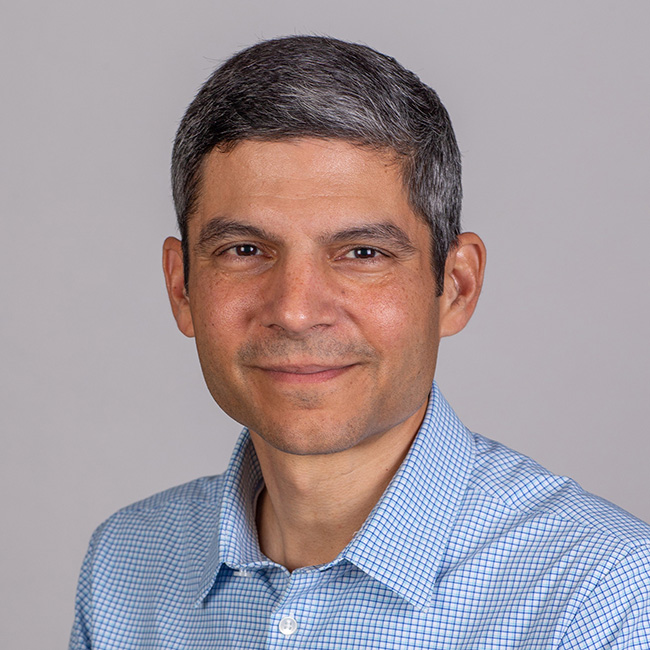 David Odeh, P.E., S.E., F.SEI, F.ASCE, is a principal at Odeh Engineers Inc., a structural engineering firm with offices in Boston and North Providence, Rhode Island. He has been involved with Future World Vision since its inception in May 2019 and shared his thoughts on how it would impact the future of the civil engineering profession.
For those who may have missed its introduction in 2019, what exactly is Future World Vision?
We live in a very uncertain world, and the pace of change is accelerating around us and driving that uncertainty. Civil engineers of all disciplines need to design infrastructure that will function effectively not just for today but over many decades in the future. And there can be many potentially disruptive trends that occur during the lifetime of that infrastructure. Think of things like climate change, machine learning, robotic automation, or new materials — all those things can come together to make the future world a very different place than the one we live in today.
Future World Vision is an ASCE initiative that brings together civil engineers' best ideas to imagine what the future might look like beyond what we might have experienced in the past. We want to help people think out of the box about how to design safe and resilient infrastructure for today that will also be functional and effective for society in the future despite all this uncertainty.
At the heart of Future World Vision is an immersive digital experience where you will ultimately be able to visit several different types of virtual cities of the future. Gaming technology will allow you to explore each of these cities in space and in time as you learn about the geographic trends and engineering research that drove the development of each. For example, in the most recent city, Mega City 2070, you can go right down to the street corner level, walk around, and really see what it would be like to live in that city. And most importantly, you can contribute your own ideas to the conversation through an ASCE-hosted social network interface.
What is Mega City 2070, and how does it fit into the broader Future World Vision concept?
Mega City 2070 is the second city released by ASCE. It represents one potential version of the future and is the latest virtual city to be implemented in the Future World Vision platform. It is a view of the future in which civil engineers lead the way in order to tackle key problems that we might face.
This city contains a highly integrated and efficient urban core that has expanded tremendously to accommodate a growing population using things like advanced technology and materials to drive sustainable and resilient infrastructure development. Mega City 2070 also contains advances in renewable energy generation and distribution, carbon-free transportation systems, and automated building methods. These all combine with a host of other civil engineering innovations to help humans cope with trends in the future, including changing climate, disruptive geopolitical and economic forces — especially in infrastructure finance — and other challenges that may arise.
It's important for our users to explore this broader spectrum of trends and outcomes to guide their planning for the future and open their minds to potential ideas that might change the way they think about design.
Mega City 2070 is a fairly optimistic view compared to some of our other scenarios. If you go to www.futureworldvision.org, you can see the broad spectrum of future scenarios — and the first two cities — that Future World Vision explores, some of which are optimistic and some of which are less desirable.
In your opinion, why are Mega City 2070 and Future World Vision important for the civil engineering profession?
I'm a structural engineer. My colleagues and I in this profession — civil engineering — have used historic data and experiences to predict how buildings and other infrastructure might perform in the future. We've always had safety and reliability in mind because that's our prime directive as civil engineers. But with the rise of more disruptive trends, we know that we need to think a little differently about how we do our work. We're now finding ourselves regularly reacting to surprising events that we've never seen in the past.
Take for example the COVID-19 pandemic: This is not something that any of us ever expected to see in our lifetimes, but it's had a huge, disruptive impact on the way that people use and interact with infrastructure. It totally changed — overnight — the way people use roads and mass transit, for example. And it's something we as engineers hadn't planned for with our designs.
Future World Vision is important for the profession because it asks us to take some time out from our busy jobs and the way that we're used to doing things to explore how disruptive trends might impact our work in the future, to think outside the box about how we can make our work more adaptable and resilient.
We can't predict the future, but we can explore the boundaries of the future. And we can think about how we might build infrastructure that is more adaptive and effective at facing the challenges that society might have in the future. That's why it's so important.
Who is the intended audience of Future World Vision?
The audience will initially concentrate on the engineering community, including practicing professionals as well as students, academics, researchers, government officials, and other leaders in the field of designing and building infrastructure. But over time we plan to expand this initiative to a much broader audience and include any stakeholder who has an interest in infrastructure.
We're especially interested in reaching young people who might be thinking about a career in civil engineering and getting them excited about how our profession can lead the way to face all these emerging challenges. And we also want to engage with our clients and other stakeholders in building the infrastructure of tomorrow. Think of scientists, educators, financial professionals, even political leaders. We think this can be a very effective tool in reaching them and engaging with them.
Future World Vision will engage with different audiences in a combination of ways. I think Mega City 2070 is the most exciting development in the initiative so far with its immersive, digital platform that people will explore.
As a structural engineer, how do you see Future World Vision being useful in your practice?
I'm a designer of buildings. I work on architectural structures. I've been deeply involved in Future World Vision since its inception a few years ago, and I can tell you that it's already had a profound impact on the way that I think about my work. In particular, it has helped me provide a framework for advising my clients about how we can make structures that are more adaptable to potential changes that might happen. For example, Floating City was the first city that ASCE released, and that was very compelling to me because it made me think about sea level rise.
I work in East Coast cities that are generally on the waterfront — such as Boston, Providence, and New York — and these cities have all experienced significant increases in nuisance and major flooding in the last few years. I find myself more and more having to advise my clients on best practices for designing buildings for the very uncertain scenarios of sea level rise.
I haven't necessarily taken specific technologies from the Floating City and said, 'Well, you should do this.' Instead, I've really used it to open my mind about how to think about structural engineering in a more resilient, adaptable way. Another example would be the way that structures might need to support future infrastructure for renewable energy, local microgrids, and the generation of renewable energy.
My firm and other structural engineers now design almost all buildings to accept solar panels on the roof, but what about solar panels on the facade? What about different types of materials that might be developed in the future? How can engineers prepare buildings that are currently being designed to potentially be reclad or adapted to take advantage of these technologies in the future?
What are the next steps for Future World Vision in the short term and the long term?
Now that we've launched Mega City 2070, we're hoping to get thousands of new users to download and experience the city. And most importantly, we want these users to create accounts on the system and drive a broad and diverse conversation about the ideas that they experience in this virtual city using the social network experience that we've designed. Users will be able to leave comments and start conversations with other users in Mega City 2070. And we'll keep building in new features over 2022, so it's going to continue to evolve.
In the long term, we're continuing to plan the development of other cities on the platform. Users will ultimately be able to jump between these different experiences and explore different versions of the future and paint the boundaries of what the future might look like.
We are also working on an exciting new exhibit and film initiative with science museums that we hope to introduce in 2023.
In your opinion, what opportunities will Future World Vision and Mega City 2070 give the engineering profession on the global stage?
Future World Vision is a concept that can give civil engineers a leadership position in tackling the key problems that we will face as a society. We know we face a very challenging future. Take climate change as a simple — but urgent — example. As a profession we need to contribute as leaders to how we address these global challenges, rather than being reactive.
We live in an integrated world, and the biggest problems that we face now in infrastructure are dealing with things that are common to all of us. Future World Vision is specifically designed to be regionally agnostic: The cities are intended to be global cities, and the data, research, and concepts that we've introduced in Future World Vision and scenario planning are global in nature. They apply to the whole world.
I'm really very excited about the opportunity that Future World Vision gives us as civil engineers to be leaders in the process of tackling those challenges. The digital nature of this platform also makes it a very effective way for us to engage with a global constituency.
Catherine A. Cardno, Ph.D., is the managing editor of Civil Engineering Online.
This article first appeared in the March/April 2022 issue of Civil Engineering.
---
Find out more about Mega City 2070 in "Reimagining infrastructure with Future World Vision's Mega City 2070," the March 9, 2022 episode of ASCE Interchange with Gerald Buckwalter, chief innovation officer for the American Society of Civil Engineers.
Download the new Mega City 2070 platform and experience all it has to offer at futureworldvision.org.