Edited by Catherine A. Cardno, Ph.D.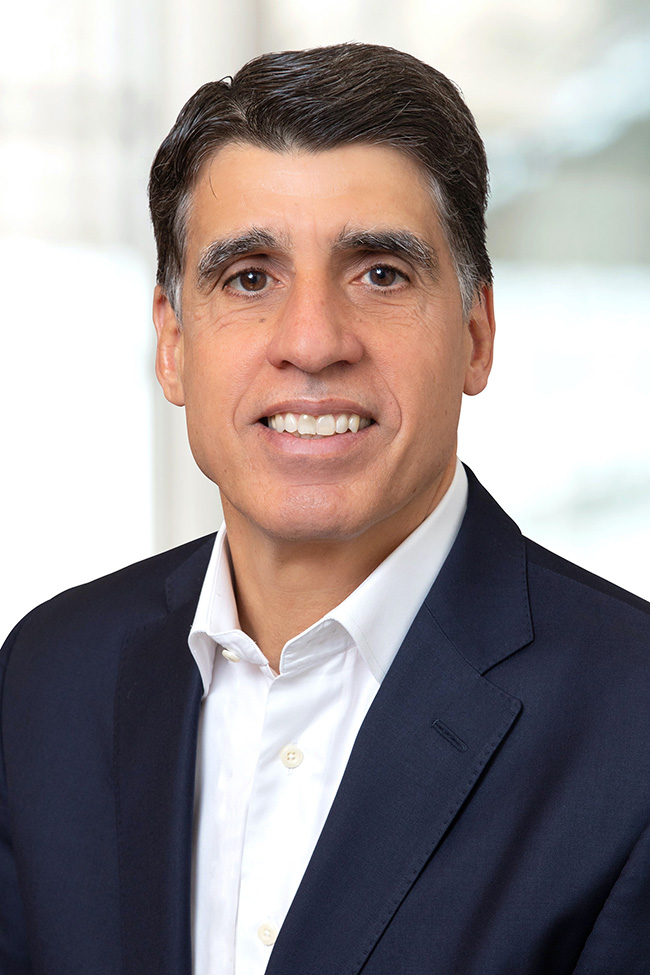 Thomas Z. Scarangello, P.E., M.ASCE, is the executive chair of New York City-based Thornton Tomasetti, a global scientific and engineering consulting firm. He shared with Civil Engineering his thoughts on how nontechnical skills could redefine the future of engineering.
1. How has the development of technology changed the roles and responsibilities of engineers on design projects in the last decade?
We are finally starting to see the transformative impact of the digitization of our industry, which goes well beyond design, extending into the full life cycle of assets. This has huge implications for engineers: We now have a responsibility to strategically leverage data for our clients and their assets.
At Thornton Tomasetti, we embraced this responsibility by building a technology ecosystem that supports our clients and colleagues. By collecting, analyzing, and curating all the available data, we can drive smarter, more sustainable, and more economical outcomes for our clients as well as reduce risk. At our firm, we developed platforms like Beacon to track and evaluate embodied carbon on all our projects and made it available as an open-source solution for the industry.
We also spun out a company, T2D2, that essentially creates a digital twin of a building's envelope for the purpose of identifying, tracking, minimizing, and managing building envelope deterioration. Data-enabled platforms are moving us toward the promise of a fully digitized built environment. That's what is really transforming the industry in real time.
2. How have these developments impacted the types of professional or nontechnical skills that you look for in your new engineering hires?
Given the digital transformation and the industry focus on decarbonization goals — specifically, the recognition that embodied carbon is something we need to pay attention to — engineers must be at the table in leadership roles at every stage of the process, from planning through to asset management. This requires our leaders to have excellent management and communication skills as we work with our clients and colleagues to achieve these industry goals.
When I started my career, engineers were brought to the table for a very specific point in the life of an asset. Now the problems we need to address are so much larger, and engineers can make significant contributions at every stage of a project.
3. What nontechnical, professional skills are gaining traction and will become even more important in the next five to 10 years?
I believe imagination and creativity, which are characteristics traditionally not associated with engineers, will become even more vital.
We need to advance our industry and save our planet by leading with our insights, holistic solutions, and passion. In short order, artificial intelligence and other tools are going to start performing a lot of the tasks for which engineers used to sit in anonymity and crunch numbers. These tools are going to give our clients the ability to see a design change — say, from a steel building to a concrete building — in real time with the push of a button.
We also need to promote and evangelize those ideas by helping set the agenda for new assets, using our skills and insights to drive the necessary solutions.
4. How will these skills potentially redefine how engineers work, either collaboratively or individually?
I wish I was 40 years younger because it's a really cool, fun time to be in the industry. It's a challenging time; engineers have to continually learn and innovate to keep pace. We're bringing solutions. And we're equal players with all the other important participants in building and designing assets.
It's also a really interesting moment in our industry — a moment that will take engineers out of the shadows and into the spotlight where they belong. But with that attention comes the responsibility to support that position.
We can no longer have one or two leaders of our organizations speak for the legions of brilliance they represent. Engineers at every career level need to be confident in understanding big-picture issues and be comfortable and skilled communicating the vision and solutions of their firms and our industry.
The technology that is rapidly emerging in our industry is really new. We need to be on the front edge of that and know which technology is best, what impact it's going to have, and how it's going to address the larger social — and individual client — challenges.
We need to lead with our imagination and creativity, supported by a foundation of accessible and first-in-class expertise.
5. How about how engineers plan and design projects in the future?
With the rapid acceleration of digital design and construction and the emergence of AI as a tool to exploit and leverage that data, every phase of a project is being, and will be, disrupted.
Thornton Tomasetti has created tools like Asterisk that can prototype the most complex structures in minutes. We shared these tools with platforms like testfit.io that put engineers' intelligence at the disposal of our clients and colleagues to, for example, lay out a parking garage and size the columns in real time for different construction materials.
In the future — and that future is now — we will not be alone in estimating and choosing materials since these tools will democratize that process. Instead, we will need to embrace our role in driving holistic solutions, for which our expertise goes beyond our historic role and instead involves answering questions, such as what does this design mean for climate change? For sea level rise?
6. Are there any specific subjects engineering students should study to deepen their nontechnical skills or knowledge?
While I could recommend a slew of courses in college, I believe that our leading higher education institutions are already creating engineers who understand their roles in finding holistic solutions for 21st-century challenges. A greater imperative is to drive continuing education and retool it as part of business-as-usual in our profession for every level of our workforce.
I have contended that the degrees I earned in the early 1980s had a 20-year shelf life. Today, graduating students may be lucky to get five years out of their degrees before they need to understand the latest and greatest of what the current students are learning. So, engineers and the companies they work for need to embrace continuing education in areas like decarbonization, AI, data analytics, robotics, augmented reality/virtual reality, and so on. While these areas may not be their primary fields of technical expertise, they will need to be conversant in them to fulfill their role as holistic leaders.
Thornton Tomasetti is developing architecture-, engineering-, and construction-specific courses in all these areas in coordination with groups like the Roux Institute in Maine and Boston's Northeastern University. This continuing education will not only retool our staff in real time, but by creating and sharing these opportunities with our architecture, engineering, and construction partners, it will help create the innovative teams that our industry and global challenges demand.
7. Are there any particular nontechnical skills that you prefer to teach in-house?
Given the importance of collaboration in driving solutions, we need to double-down on the skills that enhance the exchange of new ideas.
I believe these skills should be cultivated by casting as wide a net of industry participants as possible. This is why we are a founding member of the tech venture platform AEC Angels, where along with other AEC partners, we attract, evaluate, and drive innovative solutions throughout our industry. That said, the skills that drive exceptional company cultures, such as leadership, mentoring, diversity, and business training, always need to be a priority within firms.
What the COVID-19 pandemic has proved and reinforced is that you are only as strong as your company culture. Thornton Tomasetti does not take that for granted, and our leaders embrace that vision by sparing no expense when it comes to building and renewing our unique and enduring culture. When it comes to what it takes to deliver a better product or to solve problems like climate change or social issues, you better be doing it with people outside your firm. You need to cast a really wide net when it comes to that.
Catherine A. Cardno, Ph.D., is the managing editor of Civil Engineering Online.
This article first appeared in the September/October issue of Civil Engineering as "Nontechnical Skills Are Even More Important Now."