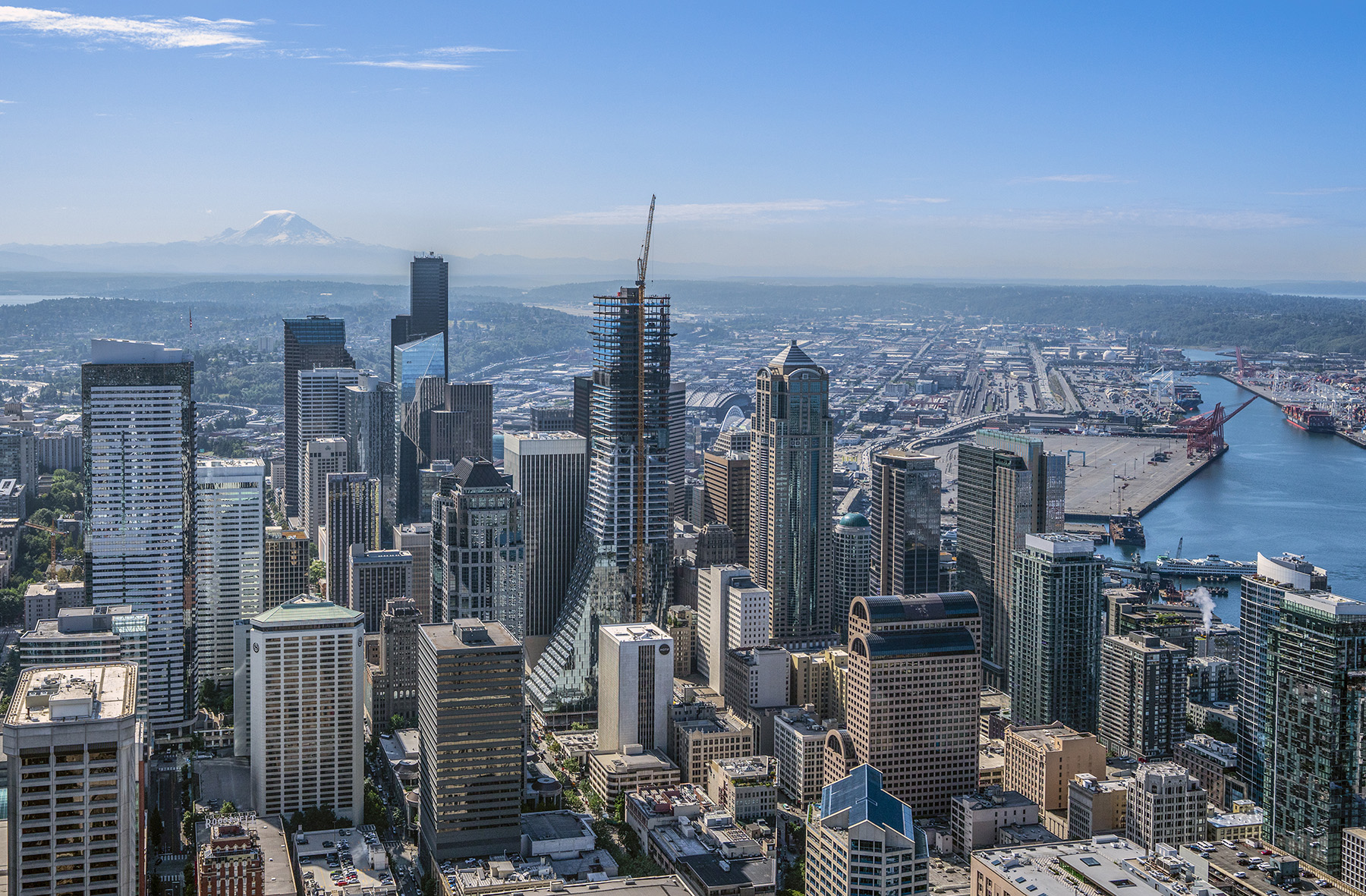 By Matt Fogleson
From among 11 projects that garnered Honor Award recognition, three also took home top prizes — the OPAL (Outstanding Projects and Leaders) trophy, Silver, and Bronze awards — as Outstanding Civil Engineering Achievements. Awards were presented Oct. 25 at the OPAL Gala during ASCE's annual convention in Anaheim, California. From skyscrapers to underground reservoirs and everything in between, these 11 projects stood out as the best of the best.

2022 OPAL AWARD WINNER
Rainier Square Redevelopment: A rapid rise
More than a decade and a half of research and development paid a huge dividend: a 58-story, 850 ft tall tower in downtown Seattle that was erected 43% faster than traditional techniques would have allowed. The Rainier Square Redevelopment was a trailblazer, employing the first use of SpeedCore — a prefabricated, modular, composite core wall system — as the tower's primary bracing system.
The highly expedited construction schedule — 10 months to erect 65 levels, including seven below grade — reduced field labor, enhanced site safety, and provided a more resilient design. For these reasons and more, the project took top honors in ASCE's 2022 Outstanding Civil Engineering Achievement awards.
In the bigger picture, the construction method used for the 1.4 million sq ft tower, which shares a prime location with the iconic Rainier Tower, is poised to transform high-rise construction.
"With SpeedCore's successful implementation, towers nationwide are following suit," states the winning team's submission for the contest. "This project's efficient, safe, respectful, and iconic design make it a winning combination of engineering innovation, industry advancement, and aesthetic beauty."
Magnusson Klemencic Associates — whose chair and CEO Ron Klemencic, P.E., S.E., NAC, F.SEI, NAE, Dist.M.ASCE, was the project's engineer of record — initiated research and development of SpeedCore at Purdue University in 2005. In the following years, the research program involved a broad range of stakeholders. According to the team's submission, "All research results are nonproprietary and available in the public domain."
In contrast to traditional concrete core construction, SpeedCore uses a concrete-filled, composite plate shear wall system. "Prefabricated, modular steel units are assembled off-site and then erected like giant Lego blocks," the submission reads. "There is no rebar, formwork, or steel embed plates to support steel floor beams. Wall penetrations for (mechanical, electrical, and plumbing) systems are preplanned and shop-installed. The result was seamless and problem-free erection, requiring no rework — a miraculous outcome by itself."
Other notable features of the Rainier Square tower include:
Bidirectional tuned liquid mass dampers comprising two 35,700 gal. water tanks. The system, the first of its kind in Seattle and the second in the U.S., manages the sway of the building and ensures the comfort of the uppermost residents of the tower, Seattle's second-tallest building.
A noteworthy earth retention system. Construction required a 100 ft deep excavation for the seven below-grade levels, which meant support was needed for the fully occupied, adjacent Rainier Tower, a 40-story structure completed in 1977. "A 4.9 ft diameter secant pile wall with tiebacks spaced 5 ft on center and extending 135 ft supported surcharge pressures from the tower in jaw-dropping style," according to the submission.
The world's longest telescoping building maintenance unit. The tower's curving shape required a different kind of facade maintenance system. The result, from CoxGomyl, was a five-stage telescopic jib providing up to 48 m of reach.
Seattle is one of the nation's most environmentally conscious cities, and the project team emphasized sustainability at every step, designing a Leadership in Energy and Environmental Design Gold-certified building. Prefabricating SpeedCore's modular panels off-site resulted in less waste, fewer on-site workers, fewer truck trips, and a shortened construction schedule.
Additionally, the building's curtain wall facade features prism-shaped metal panels with variable angles and density, designed to reflect sunlight throughout the day, meaning enhanced energy performance. Use of the panels is projected to increase performance by 7.5%, as measured against the Seattle Energy Code.
The tower met its $600 million budget and a pandemic-altered schedule, with completion coming on Nov. 2, 2020. The team, in the submission, says the building "preserves and enhances the prominent site" that it shares with famed architect Minoru Yamasaki's landmark Rainier Tower and "reinvents the rules of high-rise steel construction."
The team cited collaboration as a big factor in the project's success. For example, fabrication, shipping, handling, and erection of the building's 12 30-ton wall panels necessitated exacting planning. Collaborative work resulted in two full-scale mock-ups to confirm concrete mix designs, placement, erection techniques, and field connectivity.
In the end, the team could not have been happier.
2022 OCEA SILVER AWARD WINNER
Moynihan Train Hall: Staying on track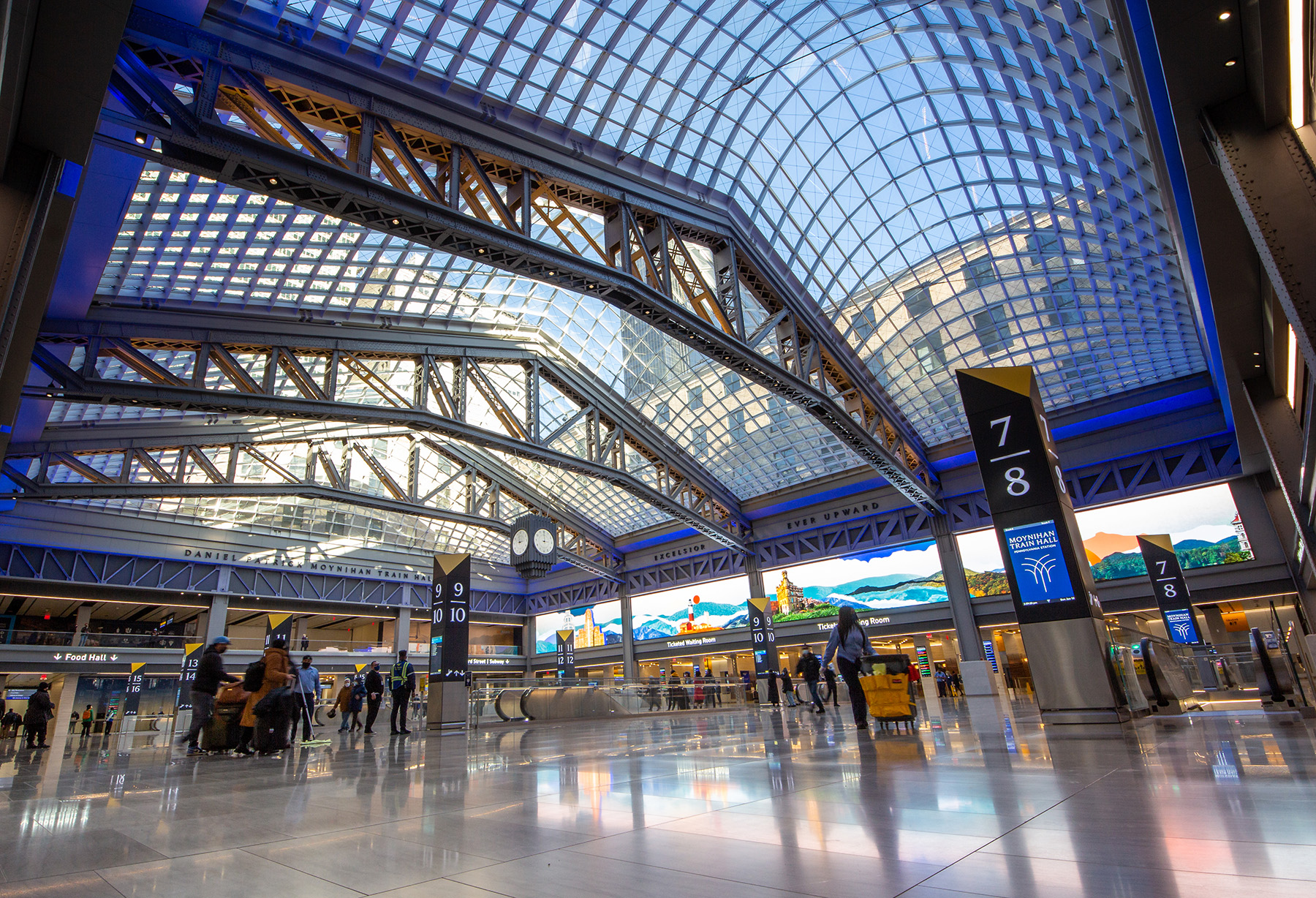 After seemingly endless discussions and planning sessions and numerous iterations, the Moynihan Train Hall has made a giant splash in the nation's most populated city. By redeveloping the James A. Farley Post Office Building, the hall "once again provides visitors with a grand entrance to New York City," according to the team's submission for ASCE's 2022 OCEA awards.
The original Penn Station was demolished in the mid-1960s, and plans to extend its replacement into the Farley building began in 1992 when Amtrak suggested relocating into the adjacent and largely vacant building. Sen. Patrick Moynihan, D-N.Y., seized upon the idea and ran with it. Others, including Andrew Cuomo during his time as New York governor, championed the new space after Moynihan died in 2003.
The persistence of many resulted in a celebratory New Year's Day opening in 2021 of the Moynihan Train Hall. The project team has another reason for good cheer after taking Silver in the contest.
A public-private partnership that included New York State's Empire State Development, Amtrak, the Metropolitan Transit Authority, Long Island Rail Road, Vornado Realty Trust, the Related Companies, the Port Authority of New York and New Jersey, and the Skanska construction group led the three-phase project. Brian A. Falconer, P.E., S.E., SECB, M.ASCE, principal at Severud Associates Consulting Engineers, was the engineer of record. Severud served as the structural engineer for the project for more than 17 years.
The train hall was the second phase of the project. While its design was in progress, phase 1 — the West End Concourse expansion — was finalized and bid. Upon its 2017 completion, it linked 17 tracks from Penn Station to the Moynihan Train Hall. The third phase renovated the remaining portions of the 110-year-old Farley building for office and retail space and was substantially complete in early 2021.
"Transformation of the former mail operations facility into a modern train station took advantage of the building's location over Penn Station's tracks and most of its platforms, originally for the purpose of loading mail onto trains," according to the team's entry. Because the floor was two levels higher, the team demolished the intervening level, adding 20 ft to the space's height.
Highlights of the 225,000 sq ft train hall include a column-free 30,000 sq ft main boarding concourse in the former mail sorting room and arching skylights that are supported by latticed steel trusses to create a lofty 92 ft high space.
In terms of sustainability, the repurposing of an aging building for a major public transportation hub was significant. In addition to the natural light admitted by the skylight, in the evenings efficient LED lighting provides ambience. A hydronic heating and cooling system keeps the indoors comfortable. In addition, "all concrete substituted supplementary cementitious materials for up to 40% of standard cement and used steel reinforcement made from nearly 100% recycled material," the submission notes. Structural steel for framing and plating contained more than 90% recycled content. These elements are meant to ensure the project will receive LEED for Transit Silver certification.
The Moynihan Train Hall opened ahead of schedule, met its $2.5 billion budget, and "has been well received by architectural critics, preservationists, and the traveling public alike," according to the submission. "Increased traffic flow and expanded waiting rooms and service facilities will reduce crowding, welcome improvements where the combined passenger count is expected to exceed 650,000 per day.
"Redevelopment of the Farley building resulted in a 21st-century transportation hub that greatly improves access and interconnectivity between different modes of transit," the submission reads. "Over 1 million sq ft of commercial space, state-of-the-art wayfinding, and other amenities improve each visitor's experience."
2022 OCEA BRONZE AWARD WINNER
West Riverside Energy Center: Power Boost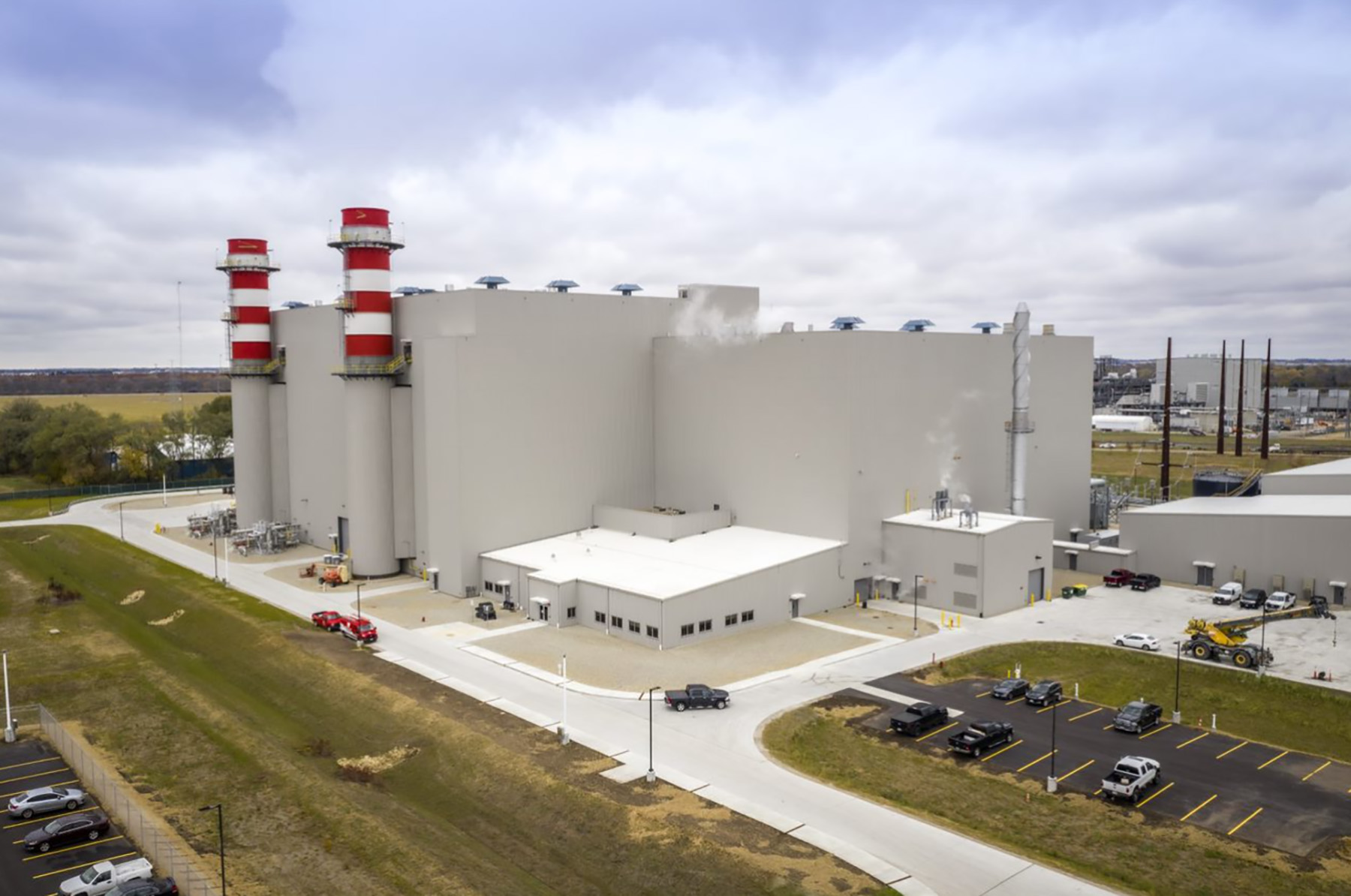 Like most energy companies across the country, Wisconsin's Alliant Energy aims to meet a growing demand from customers for greener power generation. The company took a huge step toward that goal with the 2020 opening of the West Riverside Energy Center.
The project's submission for the awards calls the plant "likely the most environmentally friendly natural-gas-fired facility in the region, and perhaps the country." Using the latest 2-on-1 combined cycle technology, the $670 million WREC provides 730 MW of reliable power, enough to supply more than 550,000 homes, according to the submission. The successful endeavor earned the Bronze award.
In 2014, Alliant realized it would need additional capacity to replace soon-to-be-retired coal-fired assets. The new facility, which is adjacent to the existing Riverside Energy Center and on the western edge of the company's 315-acre energy campus in Beloit, is significantly cleaner and more efficient than the facilities it replaced.
"The WREC benefits the community, restores natural ecosystems, improves air quality, and integrates with Alliant's 4 MW solar facility," the submission reads. "Water treatment solutions maximize wastewater reuse and reduce nutrients discharged. Further, the facility emits less than half the carbon dioxide, two-thirds less nitrogen oxides, and 99% less sulfur dioxide and mercury than traditional coal-fired plants." The treatment systems, combined with maximized system efficiency, also reduce water consumption by 90% compared with similar facilities, according to the submission.
Additionally, innovative plume abatement technology improves local views and reduces historic fogging and icing to bolster safety. Charged with integrating the plant with the existing, adjacent facility, the WREC team incorporated a natural gas supply line, horizontal collector well, and wastewater discharge outfall to deliver "triple-bottom-line efficiencies" by avoiding the siting and construction of new infrastructure and reducing the total construction footprint by using existing assets, per the entry.
Other benefits resulting from the project include:
Restoration of natural habitat for 67 acres and new trails.
The Energy Lab, which offers an interactive forum for public education.
Creation of more than 1,000 jobs for plant construction.
A reduction of noise during operations, thanks to numerous strategies, including enclosing the building and using acoustical insulation on ductwork.
A reduction of lighting needs at the plant by using LED lights throughout and installing fully shielded and downward-facing fixtures.
The team, with Chuck Taylor as the engineer of record and with HDR as the owner's engineer, had to overcome plenty of challenges during construction, including a polar vortex in January 2019 and the COVID-19 pandemic, which took hold in early 2020. The team soldiered on as the polar vortex brought temperatures of minus 50 degrees with the wind chill factor and complied with social distancing requirements necessitated by the pandemic. The 100-year floodplain extends into a small portion of the project site, prompting the team to build infrastructure that avoids it.
Coming in under budget, the facility went into service in May 2020, in time for the increased power demand brought on by warm weather. The resulting plant is Wisconsin's first Envision Platinum project as verified by the Institute for Sustainable Infrastructure. "Rated highly for efficient energy and water use strategies, it provides multiple benefits to the community, restores natural ecosystems, and improves air quality while providing reliable power," the submission states.
2022 OCEA HONOR AWARDS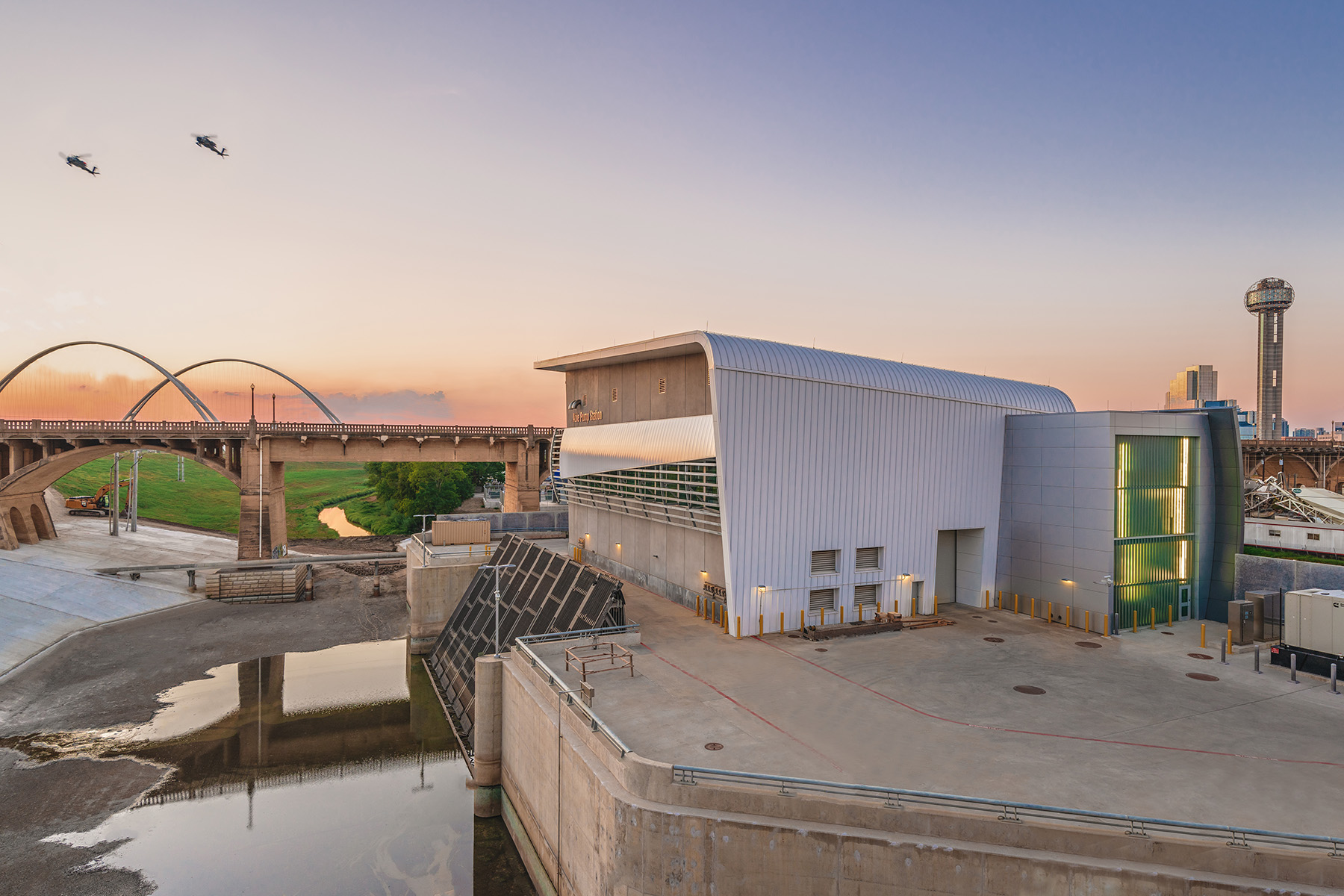 Project: Able Pump Station, Dallas
Engineer of record: Lance Ferland, P.E., HDR
Summary: Situated between two historic street viaducts, the pump station provides 100-year flood protection to about 3 sq mi. To help prevent flooding-related deaths, the city of Dallas hired HDR to design the station, which increases pumping capacity nearly fourfold, to 880,000 gal./minute. It also lowers the 100-year flood elevation from 399 ft to a design elevation of 392.5 ft, according to the design team.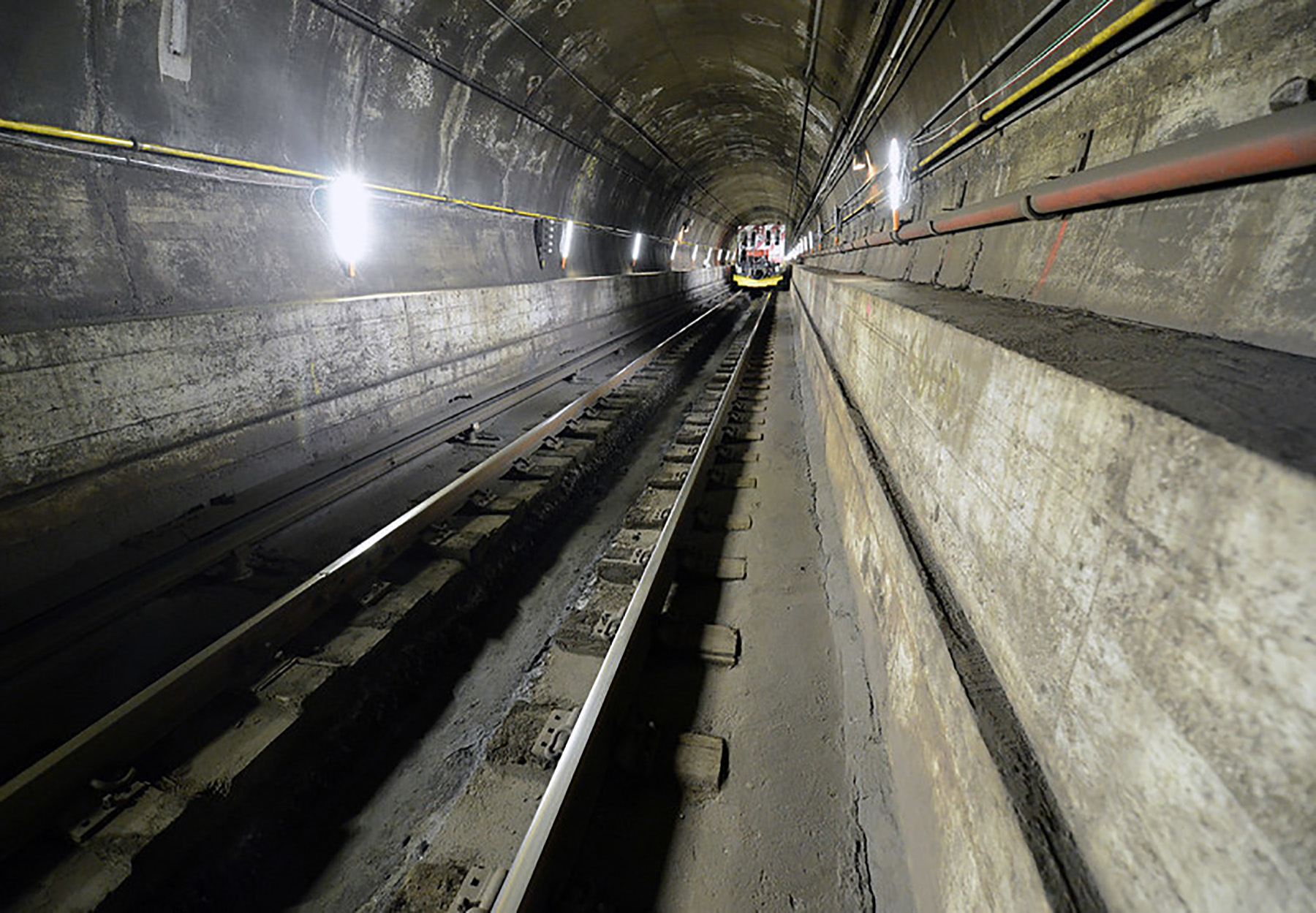 Project: Canarsie Tunnel Rehabilitation & L Line Core Capacity Improvements, New York City
Engineer of record: Jeremy Hung, P.E., WSP
Summary: The traditional approach of demolishing concrete and rebuilding underground structures would have required a 15- to 18-month shutdown of the Canarsie Tunnel, which was damaged by Hurricane Sandy in 2012. This would have been a major inconvenience for hundreds of thousands of daily train passengers. Instead, the project team used industrial fiber-reinforced polymer that encases the old wall and serves as the new wall structure. The tunnel remained open throughout the work, which was finished six months ahead of the original proposal and three months ahead of the revised plan.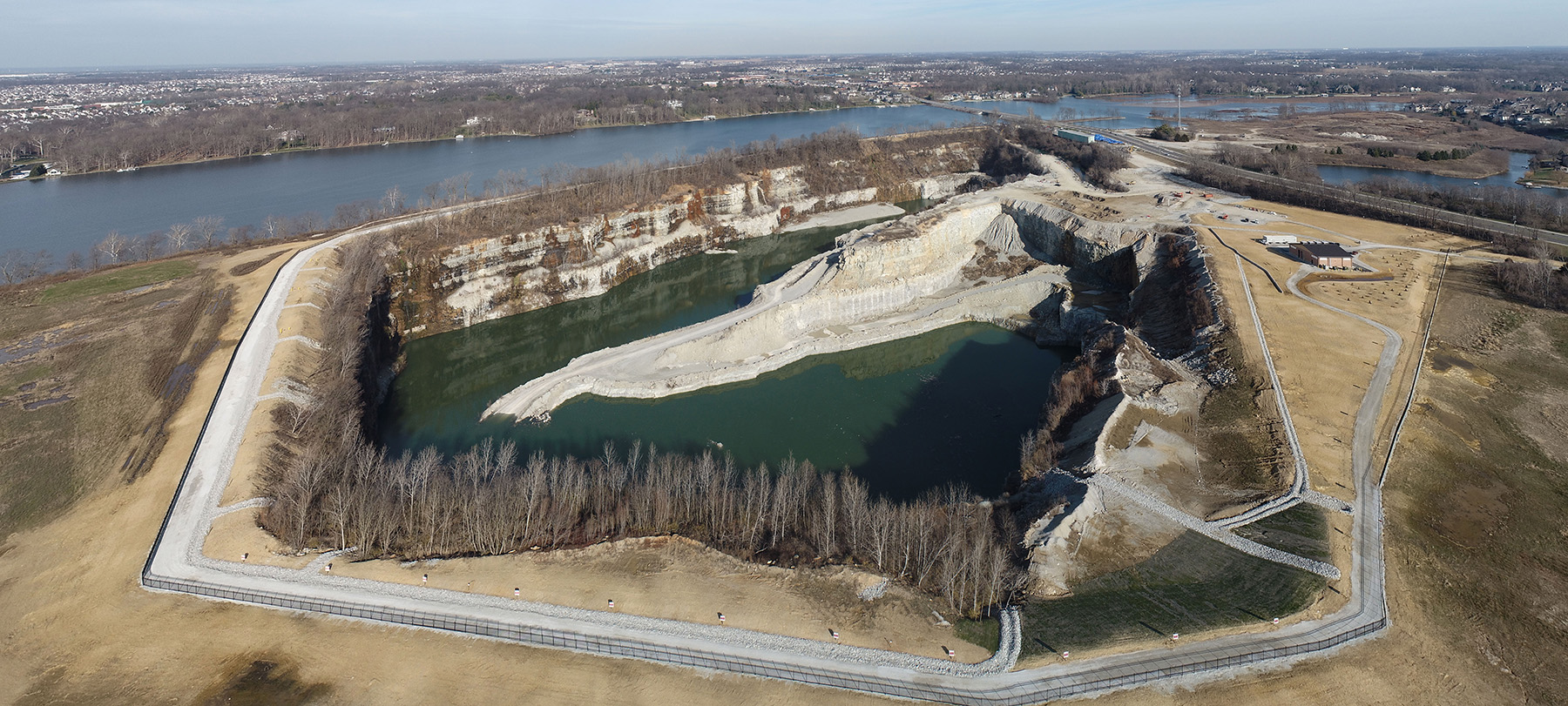 Project: Citizens Reservoir, Fishers, Indiana
Engineer of record: Benjamin Burroughs, P.E., Arcadis U.S. Inc.
Summary: The repurposing of a decommissioned rock quarry increased raw water storage capacity by more than 3 billion gal. to improve drought preparedness in central Indiana. Citizens Reservoir, whose site is contiguous to the existing Geist Reservoir, includes a nearly 700 ft tunnel that is 8 ft in diameter, five vertical shafts bored through bedrock and overburden, a 100 million gal./day intake and discharge structure, nearly 1 mi of 20 in. diameter pipe, three 600 hp pumps delivering up to 30 million gal./day back to the Geist Reservoir, and a pump station building.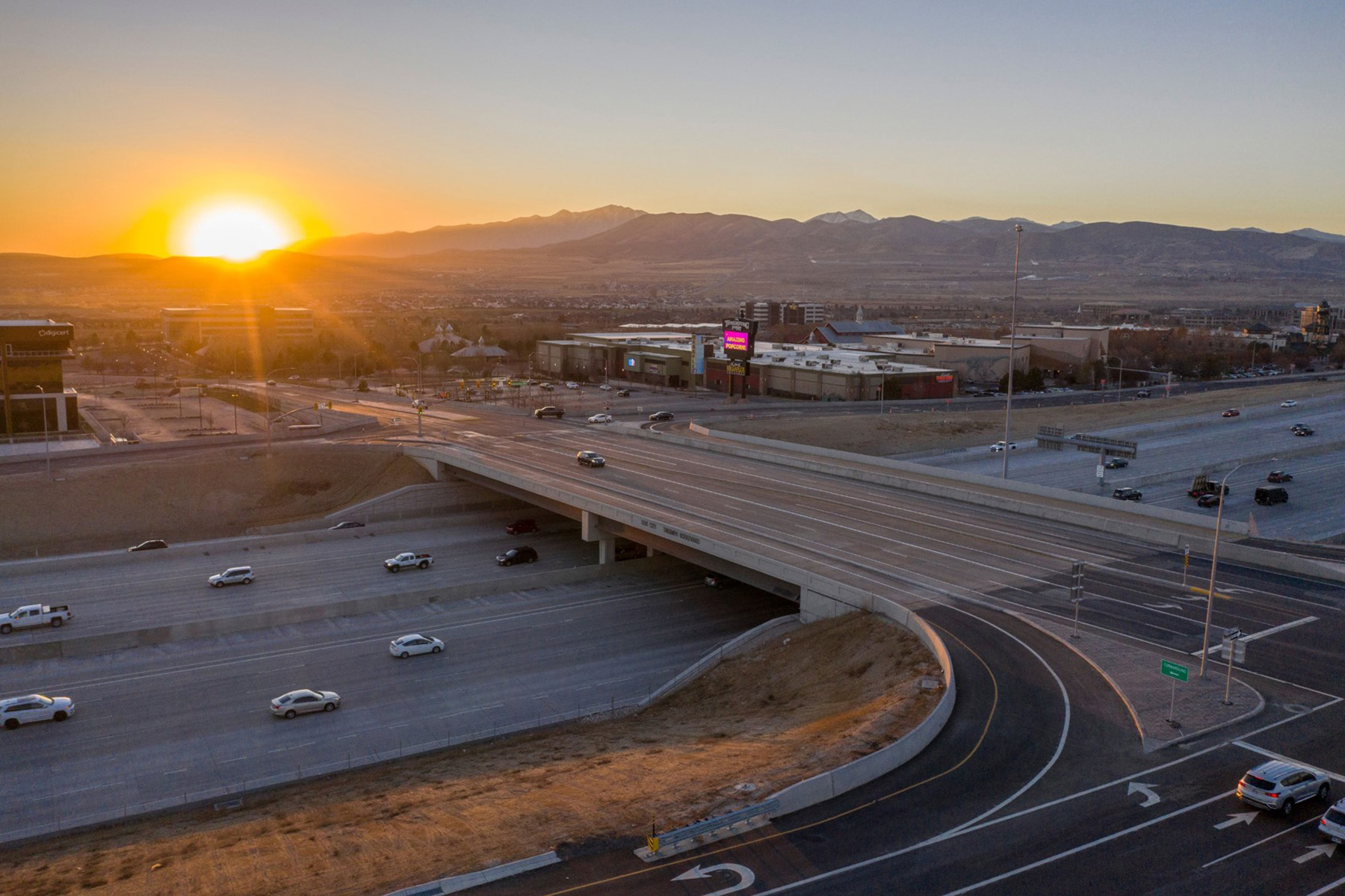 Project: I-15; Lehi Main to S.R. 92, Technology Corridor, Lehi, Utah
Engineer of record: Boyd Humpherys, P.E., Utah Department of Transportation
Summary: The traffic-alleviating project widened Interstate 15 to six lanes in each direction of a 4.4 mi section. It also included two full interchange redesigns with a one-way frontage road system between those interchanges, 15 bridge replacements, a new bridge over I-15, a new flyover ramp, and bike and pedestrian links to regional trail systems and local transit services.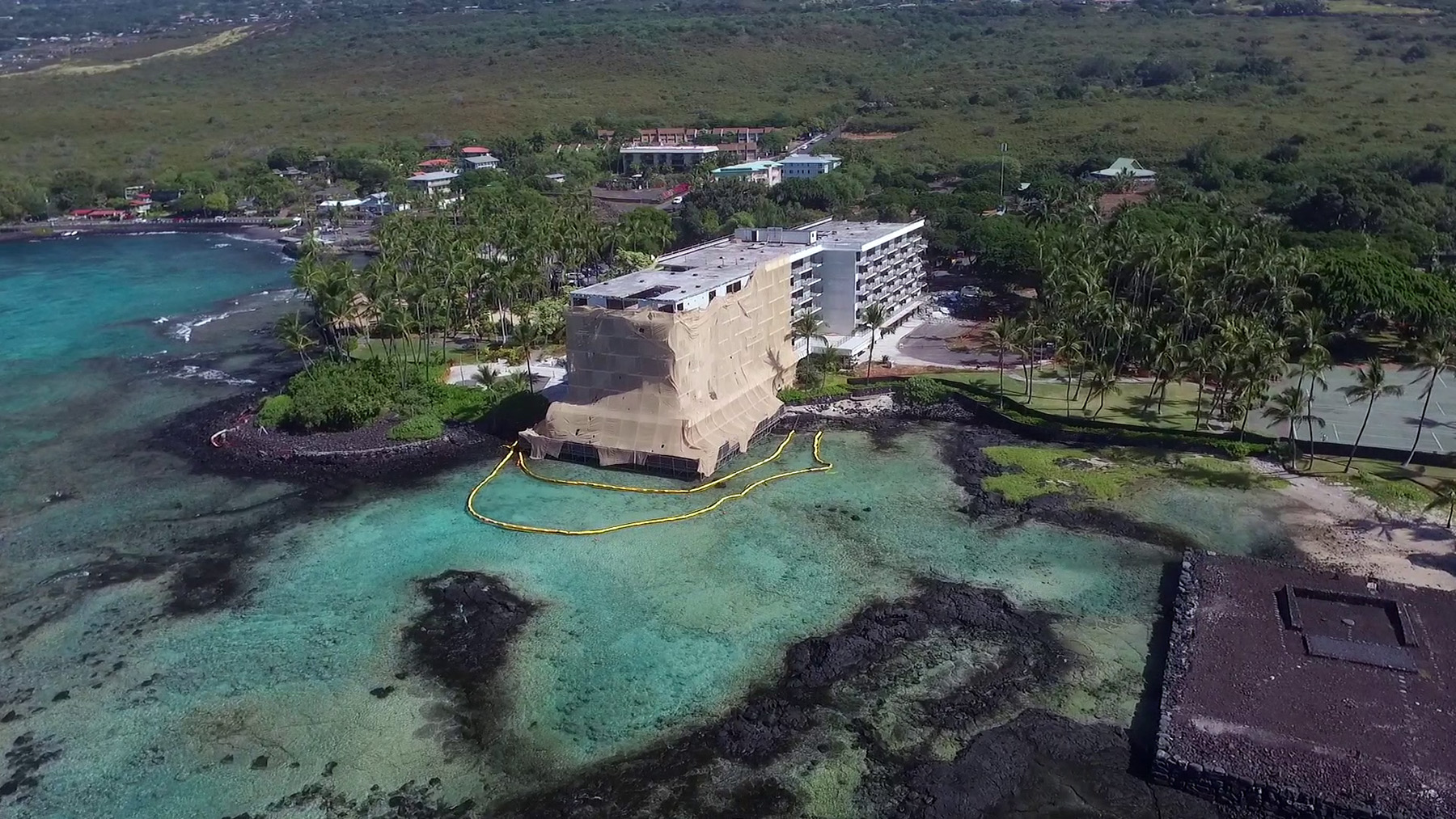 Project: Keauhou Beach Hotel and Site Demolition, Kahalu'u, North Kona, Hawaii
Engineer of record: Eric H. Tamashiro, P.E., M.ASCE, Bowers + Kubota Consulting
Summary: Removing a seven-story, 57,000 sq ft hotel built partly in and over tide pools, near coral reefs, and on land that has 12 properties of historic significance presented plenty of challenges in terms of permitting and design. To avoid disturbing the sensitive areas, the team removed the building from the top down in a controlled manner, using remote-controlled demolition robots and a high-reach excavator with a concrete processor. The site will be redeveloped as an educational center.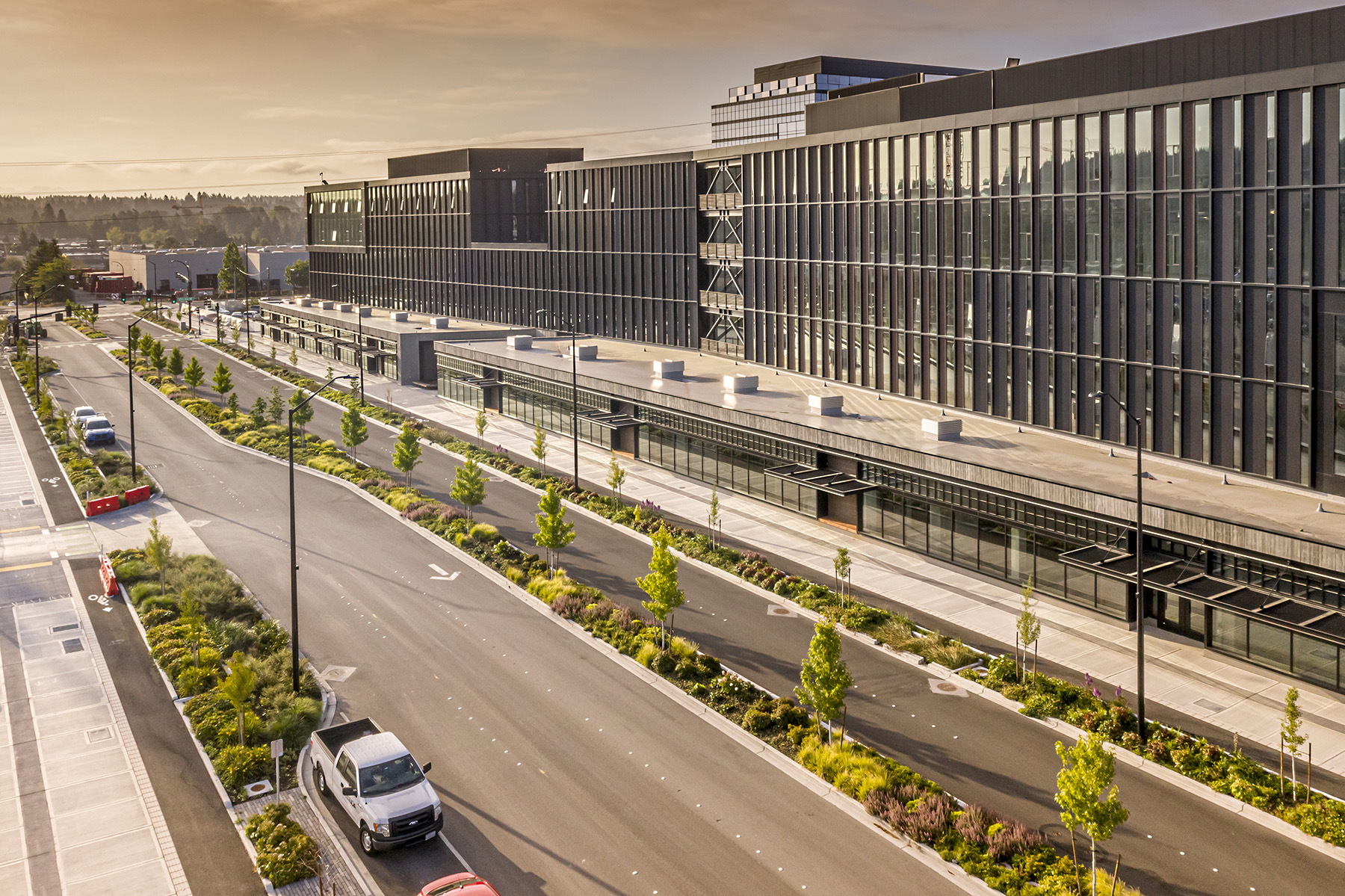 Project: NE Spring Boulevard (Zones 1 and 2), Bellevue, Washington
Engineer of record: Paul Ferrier, P.E., M.ASCE, HDR
Summary: Northeast Spring Boulevard is the first multimodal corridor that Bellevue, Washington, has developed. The project improves mobility for pedestrians, bicyclists, drivers, and transit riders by providing a new gateway to the community with four travel lanes, five new intersections, two bridges, a multipurpose pathway, cycle tracks, and parking and drop-off zones. The team calls it "a blueprint for future segments and multimodal corridors around the state."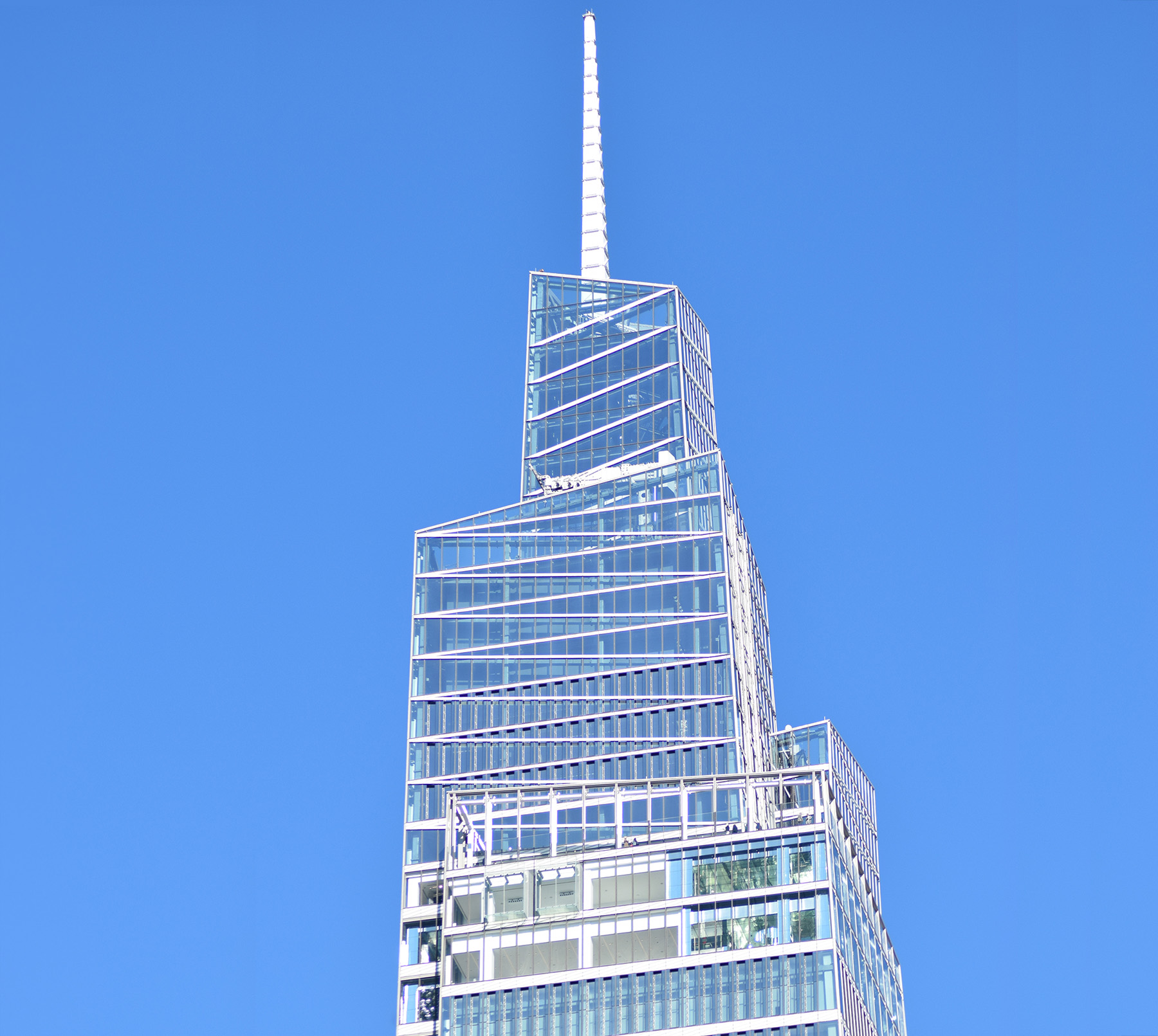 Project: One Vanderbilt Avenue, New York City
Engineer of record: Edward M. DePaola, P.E., F.SEI, M.ASCE, Severud Associates Consulting Engineers
Summary: One Vanderbilt, Midtown Manhattan's tallest office building, immediately fit in with the neighborhood. The 1,401 ft tall building possesses a simple geometry of tapering rectangular volumes with alternating strips of glass and terra cotta. This design gives a nod to the building's proximity to Grand Central Terminal, its immediate neighbor to the east. The majority of the 1.7 million sq ft of floor area is column-free. The building's core is a hybrid system of steel framing and high-strength concrete shear walls. The frame contains 26,000 tons of steel.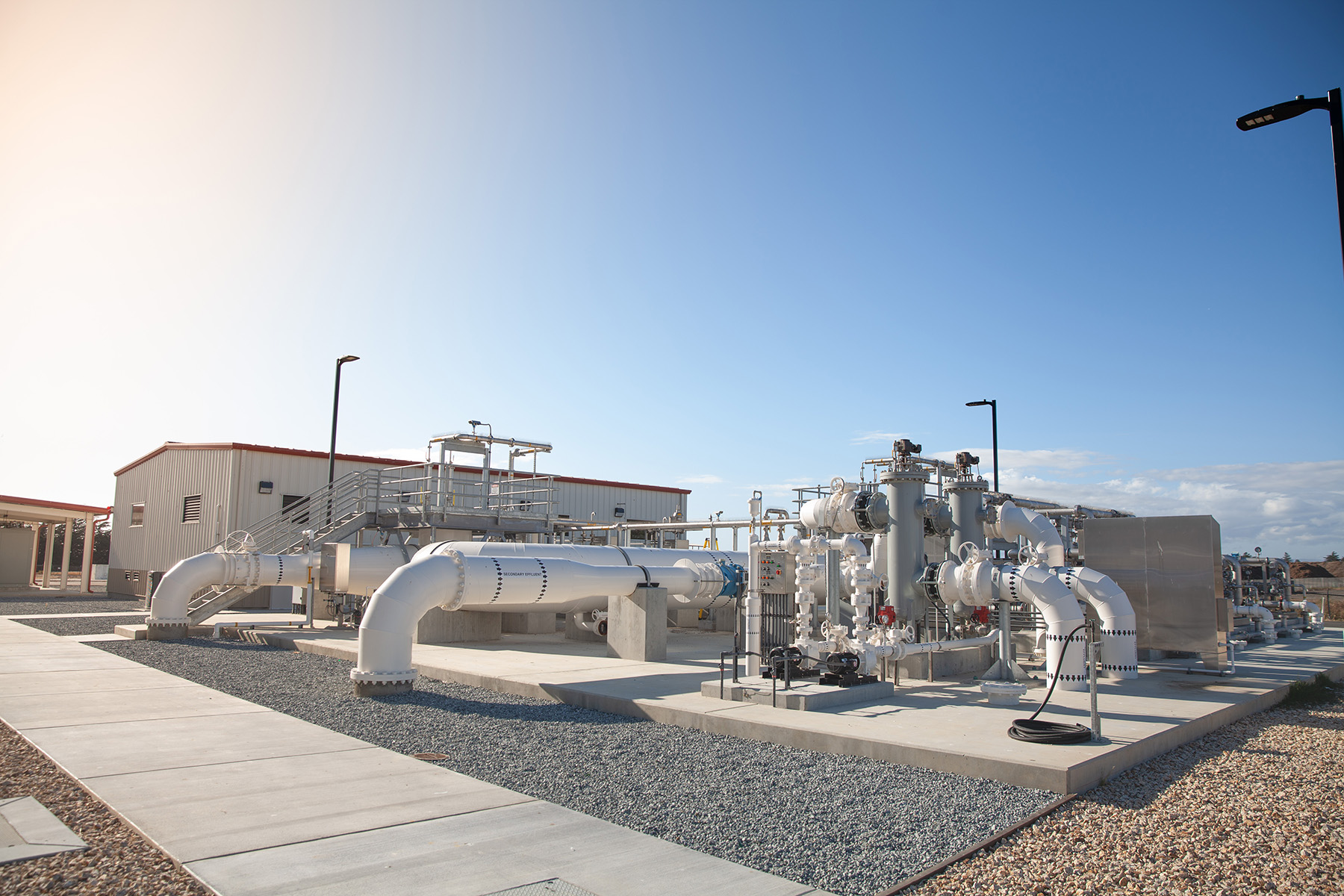 Project: Pure Water Monterey Groundwater Replenishment Project, Marina, California
Engineer of record: Todd Reynolds, P.E., M.ASCE, Kennedy/Jenks Consultants Inc.
Summary: Amid California-mandated cutbacks to local water supplies emerged a $130 million groundwater replenishment program providing 3,500 acre ft/year of new water supply. The project in Monterey County, an agricultural juggernaut, includes new source water facilities, an advanced water purification facility, purified water conveyance, and groundwater injection facilities. "PWM is the first potable reuse project to purify unused municipal effluent, food industry wash water, agricultural drainage water, and urban stormwater," the entry reads.
Matt Fogleson is the technical editor of Civil Engineering.


This article first appeared in the November/December 2022 issue of Civil Engineering.
To learn how your project can be considered for a future award, visit the Outstanding Civil Engineering Achievement Award page.
The company for Eric H. Tamashiro, P.E., M.ASCE, who was the engineer of record for Keauhou Beach Hotel and Site Demolition, was originally listed as Belt Collins Hawaii LLC, which was acquired by Bowers + Kubota Consulting after the nomination.