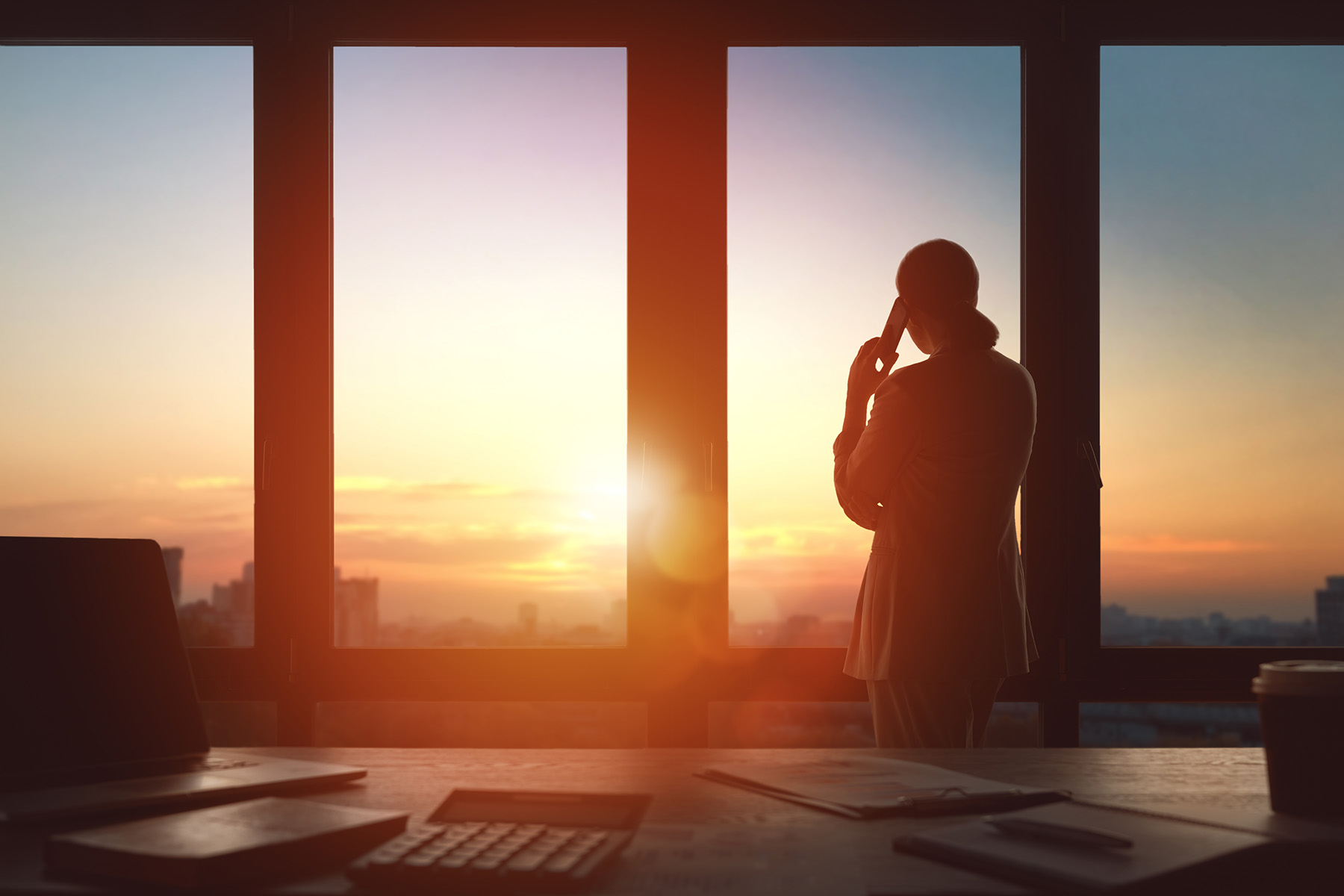 By Robert L. Reid
The three cities leading this year's list of the best places to practice civil engineering share various traits while also offering design professionals many unique opportunities.
When Civil Engineering spoke to representatives of the design communities in Los Angeles, Dallas, and Houston — the three cities atop ASCE's list of the Best Places for Civil Engineers 2023 — several key themes emerged. These included good weather, growing economies, diverse populations, and ever-expanding lists of major infrastructure projects recently completed, in the works, or being planned.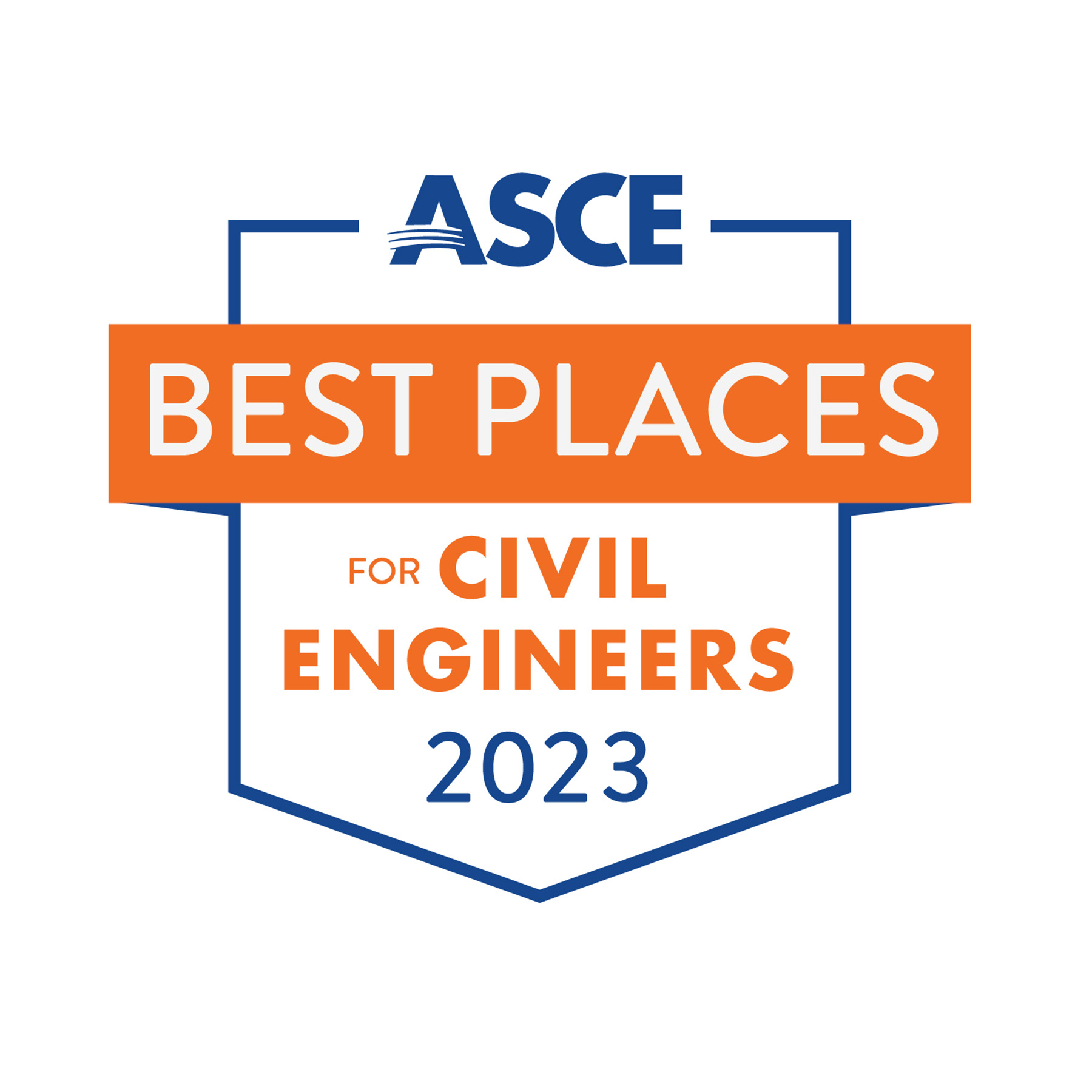 And while these cities can also face major challenges — from hurricanes and floods to earthquakes — the local civil engineers expressed an optimistic, can-do spirit that helps them consider whatever problems they encounter as opportunities to find innovative engineering solutions.
ASCE uses three key factors to determine the Best Places for Civil Engineers: salaries in the designated region, the number of civil engineering jobs available there, and the local cost of living. The salary data came from ASCE's annual member salary survey. The job availability data were analyzed by Madgex Inc., of Hoboken, New Jersey, based on the number of civil engineering jobs available from June 2021 to June 2022 in each metropolitan statistical area. The cost of living data were provided by the Council for Community and Economic Research, known as C2ER, based in Arlington, Virginia. C2ER calculated a composite index by examining data from the U.S. Bureau of Labor Statistics' Consumer Expenditure Survey, which focused on six common expenditure categories: groceries, housing, health care, transportation, utilities, and miscellaneous.
Los Angeles leads the way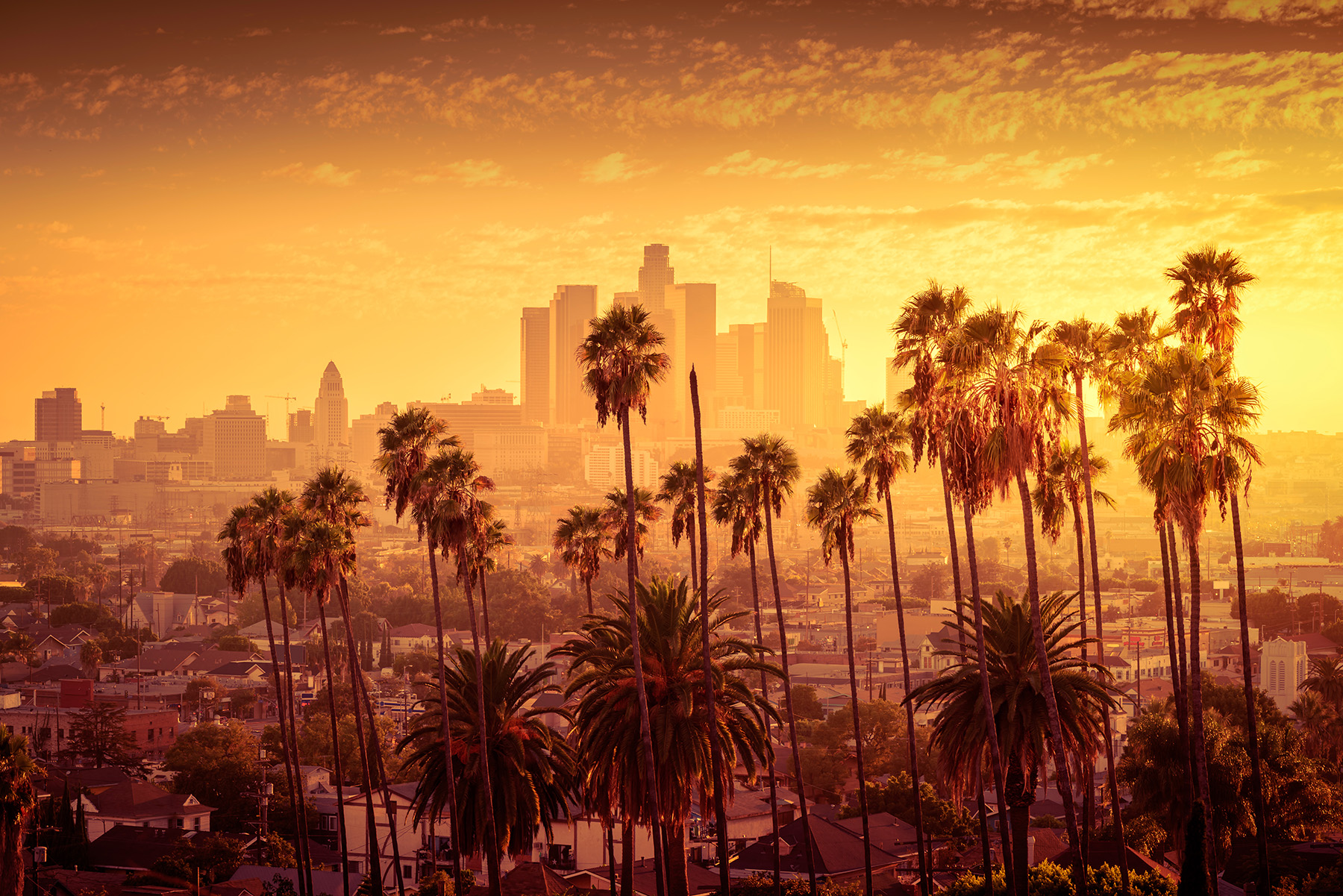 This is the second year in a row that Los Angeles has topped the ASCE Best Places list (read the sidebar "Best Places for Civil Engineers: Numbers tell powerful story"). That's no surprise, given the region's manifold attractions, many of which involve considerable infrastructure work. In addition to Hollywood's movie and television industries, the area also hosts giants of the music industry. And it is a sports lovers' dream, with two NFL teams, two NBA teams, two Major League Baseball franchises, two Major League Soccer teams, and several universities with leading athletic programs.
Los Angeles will also host the Summer Olympics and Paralympics in 2028 — making LA one of the only cities in the world to hold the Summer Olympics for the third time, after London and Paris, which is scheduled to hold its third set of Games in 2024.
In the interest of sustainability and fiscal responsibility, "existing world-class stadiums and venues across the Los Angeles region" will be used for the Olympics and Paralympics, with "no new permanent venues" required, according to LA28, the nonprofit group organizing the Games.
But even without major new stadium projects, civil engineers in the Los Angeles region will have plenty of work related to the Games, especially involving transportation, notes Josue Vaglienty, P.E., M.ASCE, a project manager for the Orange County Transportation Authority and president-elect of ASCE's Los Angeles Section. That's because the city committed itself to completing 28 transportation infrastructure projects before the start of the Games in July 2028 — an effort dubbed Twenty-eight by '28.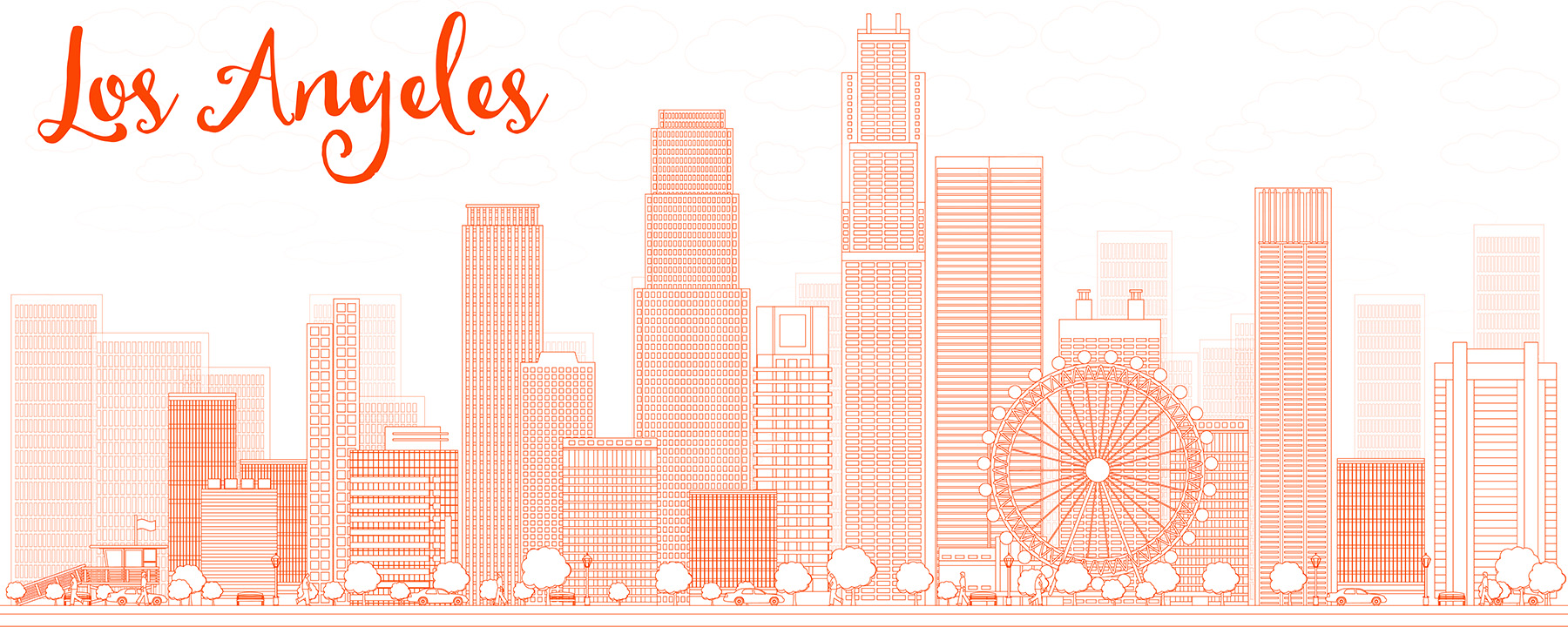 The projects include new rail and bus rapid transit service, highway improvements, and even bicycle paths. Much of this work is aimed at encouraging people to use public transit for the Games themselves as well as to accommodate the crowds likely to visit other LA-area attractions — such as Disneyland — while in town, Vaglienty adds.
Los Angeles is also a prime location for civil engineers because the region is willing to fund new infrastructure efforts, notes Vaglienty. He points to transportation-focused sales tax measures — such as the Los Angeles County Metropolitan Transportation Authority's Measure R and Measure M and the Orange County Transportation Authority's OC Go Measure — and other local or state funding efforts.
These measures "are generating a lot of infrastructure work in planning, design, and construction management, which also feeds into other disciplines, so it's a booming period!" Vaglienty says.
The region's relationship with water is another key factor in making Los Angeles an exciting place to be a civil engineer. There is LA's coastal location — home to the Port of Los Angeles and the Port of Long Beach, each of which is planning billions of dollars in infrastructure improvements.
And both the lack of water — Southern California has been in the midst of a major drought for several years — and the more recent heavy rainstorms that inundated the region can "stimulate innovative, creative ideas" for civil engineers, notes Melissa Barbosa, P.E., M.ASCE, the assistant general manager of water operations for Azusa Light & Water, in Azusa, California, one of many municipalities throughout Los Angeles County.
Barbosa, president of ASCE's Los Angeles Section, points to recent funding approved for some "exciting water projects" in the works around the region. These projects encompass new water supply sources, protecting water quality via groundwater cleanup, replacing aging infrastructure, enhanced water treatment efforts, and other initiatives.
Some of these projects were first considered decades ago, Barbosa adds, which makes it especially rewarding to get them "actually built out instead of just talking about them as concepts."
The drought in particular "forced us as water engineers to think outside the box," notes Ruwanka Purasinghe, P.E., M.ASCE, a civil engineer at the Los Angeles Department of Water and Power and a past president of ASCE's Metro LA Branch, which is part of the Los Angeles Section. Roughly 85% of the LADWP's water supply comes from sources outside LA County, such as the Colorado River. Most of these water sources cross the San Andreas Fault at some point, Purasinghe notes. "So if we have a big earthquake in the wrong place, we're talking about dire effects!" he says.
To create a more local, resilient network, the LADWP and other regional water and sanitation agencies are working on demonstration projects to reuse local water and pump it back into the ground. These efforts include Pure Water Southern California, designed to eventually produce up to 150 million gal. of water daily, and Operation Next, which could produce up to 217 million gal. of purified water per day.
Born and raised in the Los Angeles region, Purasinghe takes considerable pride in being a part of projects that he expects will help people for the next 50-100 years. "As an engineer for the city of Los Angeles, I feel like I'm giving back to the community that made me who I am," he explains. "It's a great time to be a young engineer in Los Angeles."
Dallas moves to second place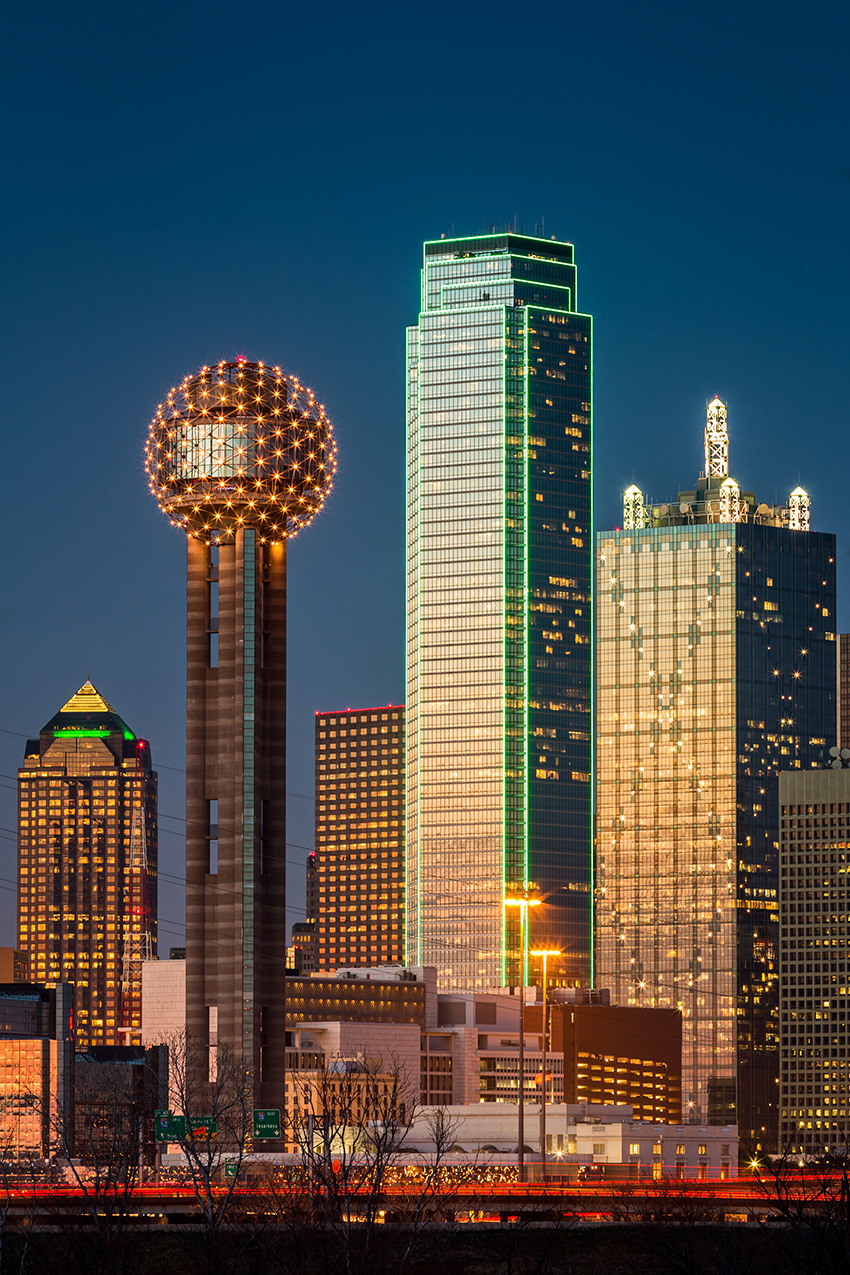 "The city set up the infrastructure … that's needed now," Jones explains, "and going forward we're putting in the infrastructure that's needed (for) the growth that will come."
A good example is the linguistically challenging but engineeringly essential Mill Creek/Peaks Branch/State-Thomas Drainage Relief Tunnel, a 5 mi long underground system "that will provide 100-year flood protection for nearly 2,200 commercial and residential properties in the east Dallas area," according to the city of Dallas' webpage on the project.
"The MCPBST Drainage Relief Tunnel will improve stormwater management resulting in the protection of schools, medical facilities, residents, and streets." Once complete — around 2025, says Jones — the roughly 30 ft diameter tunnel will be capable of carrying a maximum flow of 9 million gal. per minute.
Another key water project is the new Able Pump Station that replaced a 50-year-old sump complex to protect Dallas from the Trinity River. The project, which lowers the city's flood elevation by 6.5 ft and provides 100-year flood protection over 4 sq mi, received an Outstanding Civil Engineering Achievement Honor Award in 2022, notes Nancy Cline, P.E., F.ASCE, the current Dallas Branch president, who runs her own engineering firm, NSC Engineering.
To meet the water needs of all the new residents moving to the Dallas region, local water districts are constructing two freshwater reservoirs, Cline adds. The North Texas Municipal Water District is filling the 16,641-acre Bois d'Arc Lake, in nearby Fannin County, which will be the first new major reservoir in Texas in nearly 30 years. The $1.6 billion project is expected to start delivering water to customers later this year, providing at least 82 million gal. per day, "even during the driest conditions we have ever experienced," explains the project's website.
Likewise, the Upper Trinity Regional Water District is completing the 7,600-acre Lake Ralph Hall project, also in Fannin County, which is expected to deliver an average of 54 million gal. of water daily once it begins operation in 2026. The project features approximately 32 mi of new pipeline measuring up to 72 in. in diameter, according to the Lake Ralph Hall website.
Other infrastructure improvements underway in the city — and providing gainful employment to local civil engineers — include the Silver Line of the Dallas Area Rapid Transit system, a roughly $2 billion, 26 mi long commuter rail line being constructed from the Dallas-Fort Worth area to Plano, Texas.

The Silver Line will connect seven cities along the rail corridor and also interface with three existing DART light-rail lines to "improve mobility, accessibility, and system linkages to major employment, population, and activity centers in the northern part of the DART service area," explains a DART webpage on the project.
There's also ongoing work on major highways, such as Interstate 30, I-35, U.S. Route 75, and "almost every freeway in the Dallas-Fort Worth area," notes Cline.
Thanks to the region's weather, outdoor activities are extremely popular, with projects underway to connect various trails in the surrounding cities and suburbs. For those who want to move more rapidly, there is a major expansion planned for Dallas Fort Worth International Airport, and there is even talk of high-speed rail connecting the Dallas area to Houston, notes Reece Taylor, P.E., M.ASCE, a director for Braun Intertec Corp. and president-elect of ASCE's Dallas Branch.
Taylor moved from the snowy Midwest to Dallas' warmer climes, where he found an extremely active ASCE community that draws as many as 200 people to its monthly meetings. He also found the city to be tremendously diverse, welcoming people from all parts of the world and all different cultures.
"We're pretty welcoming here to newcomers and excited about people moving here," agrees Tanksley, a native of the region. ASCE's Dallas Branch benefits from "quite a bit of engagement from new, young engineers just out of college who are interested in joining our group" as they work their way through their careers, Tanksley adds.
Houston is energized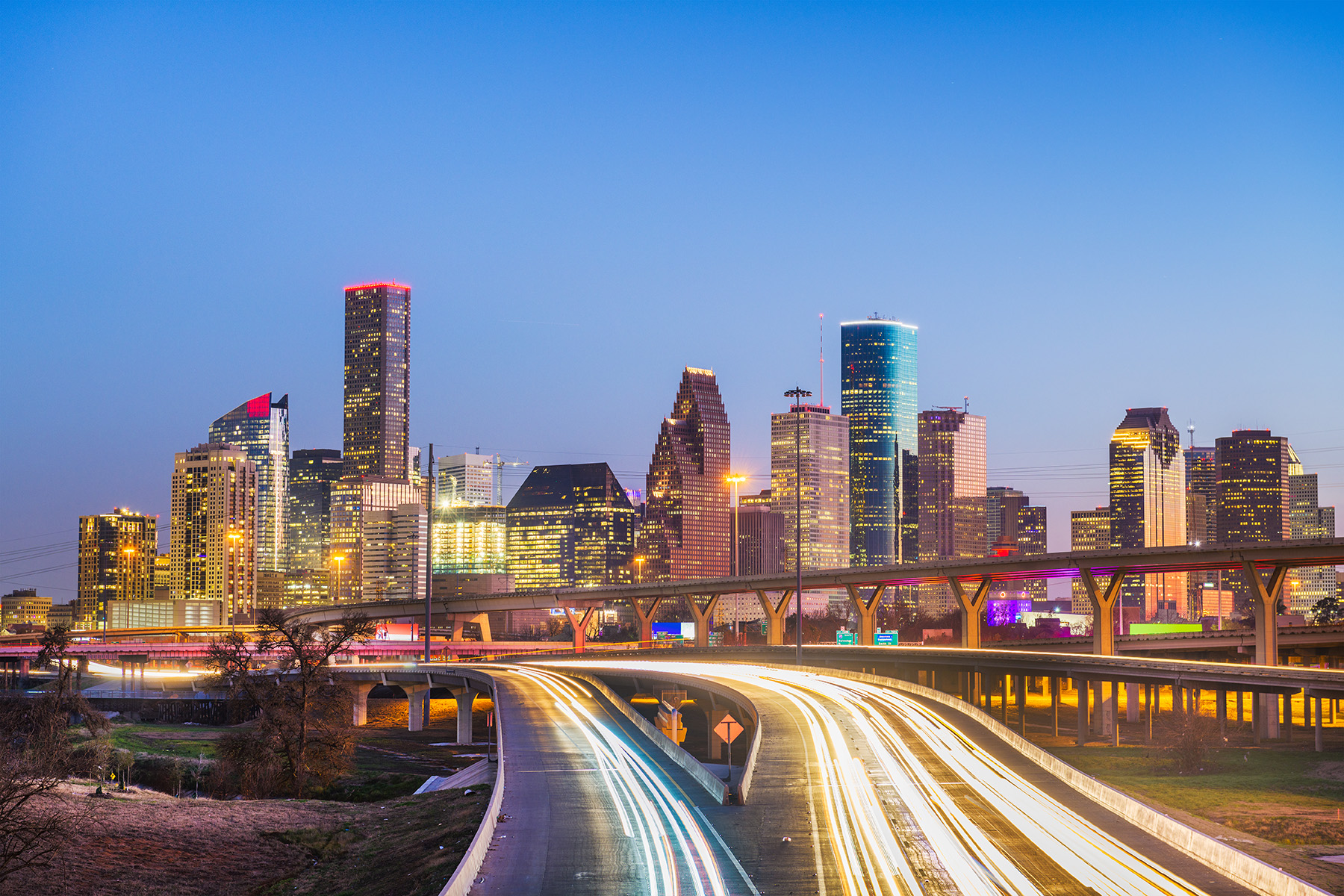 Considered the energy capital of the world, at least in terms of oil, Houston is definitely an energized city. Ranking third on ASCE's list of Best Places for Civil Engineers, Houston is the fourth-largest city in the U.S. And despite the focus on energy, Houston is also developing a more diverse economy, with the world's largest medical complex — the Texas Medical Center — as well as a thriving downtown business district and multiple other economic centers throughout the region.
It also features a major shipping port, an expanding spaceport for the aerospace industry, and a reputation as one of the most culturally diverse cities in the U.S., notes Stephen Hrncir, P.E., M.ASCE, a senior vice president at HNTB and a past president of ASCE's Houston Branch. "Anybody can come here and find their cultural group, their language group, and feel at home in Houston," Hrncir says.
That is certainly the experience of Uttam Karmaker, P.E., M.ASCE, a senior project manager in the Houston office of Atkins North America and the current president of the Houston Branch. Calling himself "a proud immigrant from Bangladesh," Karmaker describes Houston as an attractive destination for international populations, with plenty to offer, from the warm weather to the growing economy and cultural options that range from traditional rodeos to international cuisines.
Plus, the city offers a relatively low cost of living while civil engineering salaries tend to be high, Karmaker notes.
For civil engineers, Houston presents an interesting challenge by being the largest city in the U.S. without zoning restrictions, although there are zoning rules in some of the surrounding communities, Hrncir says. What that does is create "a great opportunity from an engineering perspective of how to keep things integrated and meet the multiple needs" of different customers in different parts of the region, Hrncir explains. "It means more opportunities (for civil engineers) to be thoughtful in the execution of projects and in the mix or interface of what a project may have to account for."

Likewise, Hrncir sees the region's vulnerability to hurricanes — Hurricane Harvey struck in 2017 and Hurricane Ike hit in 2008 — as an opportunity for civil engineers to design infrastructure for greater resiliency and recovery. Indeed, the U.S. Army Corps of Engineers is planning a roughly $34 billion project known as the Ike Dike to protect Houston and nearby coastal areas from storm surges, says Karmaker. The project's design is being finalized, but it is expected to feature a coastal barrier in nearby Galveston Bay with gates that open for ship traffic — a massive undertaking that will create opportunities for thousands of civil engineers, Karmaker predicts.
Houston's proximity to the coast also presents interesting challenges for civil engineers because of the absence of rock beneath the surrounding soil and the region's relatively flat landscape. Again, Hrncir optimistically stresses the opportunities such conditions offer civil engineers for designing foundations to accommodate the shrinking and swelling of the soil and dealing with drainage where "the water doesn't flow downhill because we don't have a downhill," he explains.
The region's Harris County Flood Control District is also developing plans for a $30 billion set of eight large-diameter flood-control tunnels to add storage and drainage capacity, which would "keep a lot of engineers busy going forward," Hrncir predicts.
Several large transportation projects are also in the works, including a $9.7 billion plan to rework I-45 in and through Houston's downtown area. The plan involves relocating an elevated freeway from the west side of downtown to the east side and constructing two 3,900 ft long parallel vehicular tunnels, says Hrncir.
And civil engineers in Houston can also look forward to plenty of work for the city's Metro transit system, which is in the midst of a voter-approved $7.5 billion expansion program to extend light-rail and bus rapid transit service. Called METRONext Moving Forward, the project will feature at-grade and elevated routes that will accommodate the existing road network, which means "a lot of opportunity for engineering ingenuity to determine how … you safely operate all these modes together," Hrncir explains.
The Texas Department of Transportation Houston District has proposed an interconnected system of managed express lanes and mobility hubs known as regional express access lanes. The REAL system will connect and integrate the greater Houston region's roadway, transit, and freight systems "to provide an efficient, equitable, flexible, and seamless multimodal network," according to the Houston District's website.
A $1.36 billion expansion project is also underway at George Bush Intercontinental Airport that involves demolishing terminal concourses and constructing new ones, adding new levels to parking garages, and making roadway modifications and other new construction. And the Houston Spaceport, operated by the same organization that runs the airport, is also working to expand its infrastructure with new facilities intended to help construct the world's first commercial space station — suggesting that the potential for Houston's growth is truly infinite.
Robert L. Reid is the senior editor and features manager of Civil Engineering.
This article first appeared in the May/June 2023 print issue of Civil Engineering as "Best Places for Civil Engineers 2023."