Elected Region 4 Governor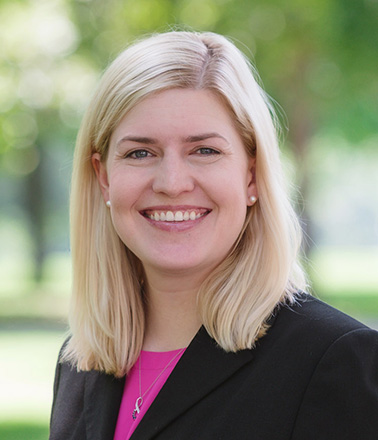 Vision statement
As a Region 4 Governor candidate, my focus is to improve the communication between our local membership, student chapters, and Society. There are many wonderful things that our members do, but we need to be better at recognizing and sharing our successes and improving on our weaknesses so that we can all learn from each other.
As a Practitioner Advisor for over a decade, I have seen how continued involvement and encouragement with students is how we grow our profession and our membership, not only in quantity but in quality. It is vital that we provide the foundation and support throughout their journey because they truly are the future of our organization.
My goal during my time as governor would be to engage with student chapters and younger member groups within the Region to make sure they feel supported and know the important part they play in our Society. I believe that engagement with Students and Younger Members will help retain them as members and allow them to grow their networks.
Finally, our Life Members are invaluable and have a wealth of knowledge and I want to better reach those members to ensure we are continuing to advance our profession.
Biographical statement
Education
B.E. in Civil Engineering, Vanderbilt University, 2004
Certification and licenses
Licensed Professional Engineer in Tennessee & Illinois
Project Management Professional (PMP)
Work experience
CDM Smith, Senior Project Manager, 2017-present
HFR Design, Associate/Project Manager, 2016-2017
Stantec, Associate/Project Manager, 2010-2016
Littlejohn Engineering Associates, Project Engineer, 2004-2010
ASCE involvement
Society level
Corresponding Member, Leadership Training Committee, 2015-present
Government Relations Virtual Fly-In, 2021
Social Event Chair, Eastern Regional Younger Member Council (ERYMC), 2011
Local level
State Report Card Committee, 2022
Tennessee Section

Secretary, 2017-present
Student Chair, 2011-present
President, 2016-2017
Section Officer, 2014-2018

Nashville Branch

Board Member, 2011-present
Branch Officer, 2008-2012
President, 2010-2011
Chair, Younger Member Group, 2007-2008

Vanderbilt Practitioner Advisor, 2008 – present
Other volunteer activities
Vanderbilt Engineering – External Advisory Board Chair
TSU Engineering – Industry Advisory Board Chair
COMTO Secretary
Big Brothers Big Sisters, Big Sister
Awards
2020 ASCE Outstanding Practitioner Advisor
2019 TSU College of Engineering Industry Award
2016 Young Engineer of the Year, TSPE
2015 Young Engineer of the Year, TN Section, ASCE
2015 Nashville Emerging Leader Award in Architecture, Engineering and Construction
2011 Outstanding Practitioner Advisor, ERYMC, ASCE