Elected Region 9 Governor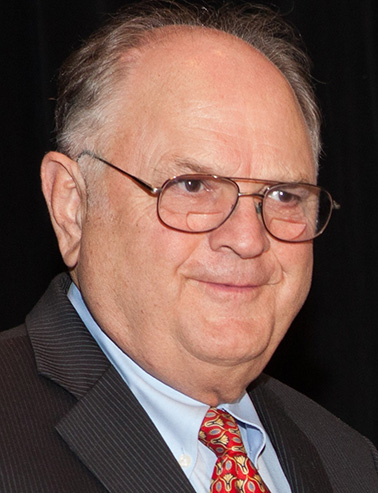 Vision statement
The American Society of Civil Engineers occupies a vital place in the future of the United States and of the civilized world as climate change, population growth and political confusion present existential challenges. There is a demonstrated shortage of engineers needed to address these challenges. ASCE must:
Provide aid to college programs throughout the state to encourage the selection of civil engineering as a career. Assist colleges in increasing membership in student chapter enrollment.
Provide resources to YMF and student chapter members involved in promoting the civil engineering profession to young people of all ages through STEM programs, Engineers Week, and related efforts.
Continue to advise government bodies at all levels of the need to address infrastructure deficiencies and resiliency.
ASCE members must also reach out to the many engineers who are not ASCE members, informing them of the many reasons that membership will enhance their careers, and inviting these non-members to experience ASCE first-hand.
A particular area of concern in California is the lack of emphasis on continuing education, depriving practicing engineers of exposure to rapid expansion in the body of engineering knowledge.
Biographical statement
Education
Bachelor of Engineering, Yale University, Class of 1963
Certification and licenses
California Professional Engineer, 1973
Work experience
Inland Empire Survey and Engineering, Inc., Murrieta, President, 2018-present
CLE Engineering, Murrieta, Novato, CA and Marion, MA, Vice President, 2005-2018
Santa Rosa Community Services District, Temecula, CA, General Manager, 1999-2005
Rogers Engineering, Sole Proprietor, Temecula, 1998-2005
Grayner-Rogers Engineering, Temecula, 1982-1998, Executive Vice President
SB&O and predecessor companies, Vice President, San Diego, 1968-1982
Sverdrup & Parcel, Civil Designer and Inspector, San Francisco, 1965-1968
U.S. Navy, Line and Civil Engineer Corps officer, active and reserve, 1963-1975
ASCE involvement
Society level
ASCE Foundation Region 9 Trustee, 2019-present
Task Committee on Life Members, 2021
Multi-Region Leadership Conference, Seattle, 2015
Legislative Fly-In, two years
National Conference and Convention Attendee, 8 years
Presenter at Anaheim virtual convention with three other Members, 2020: "Large Firm or Small, Private or Public"
Local level
Riverside San Bernardino Branch: Secretary, Treasurer, and Vice President, 2011-2014
Los Angeles Section President, 2015; three years on Section Board
California Legislative Fly-In, two years
Other volunteer activities
San Bernardino Symphony, Board of Directors, 2018-present
California Baptist University, CE/CM Department Industry Advisory Council, 2018-present
Awards
Outstanding Life Member, Los Angeles Section, 2019
Robert W. Bein Lifetime Achievement Award, 2016