Region 9 Governor Official Nominee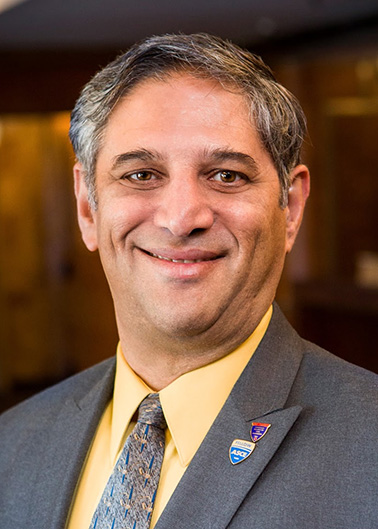 Vision statement
Over my 35 year career, I realized that civil engineers are not just designers who perform calculations day in and day out. As a scuba diver, I was exposed to the environmental impacts of human activities. I spent most of my career in local government and this raised my awareness of ethical behavior and shaped how I view legislation and how decision making takes place and the need for engineers' voices.
As a Region Governor, my vision includes:
Promoting ASCE and increasing its membership.
Promoting Green Civil Engineers by raising the awareness of sustainability and minimizing the impact of construction activities on the environment.
Promoting a commitment to ethical behavior in the profession and tolerance and respect in behavior.
Involvement in the legislative process at all levels and the development of civil engineering leaders.
Promoting good communicators with technical and non-technical audience.
Promoting the increase in knowledge to civil engineers that supports creativity, collaboration and new technology.
Promoting the need for civil engineers as essential workers during disasters as part of the safety assessment program.
Biographical statement
Education
BS in Civil Engineering
MBA with a focus in Management - Summa Cum Laude
Certification and licenses
California R.C.E.
LEED AP
Work experience
Transtech, Senior Project Manager/Civil Engineer
City of San Clemente, Deputy Public Works Director
City of Laguna Niguel, Engineering Services Manager
Kingdom of Saudi Arabia, Economic Cities Authority, Vice Secretary General
City of San Juan Capistrano, Senior Civil Engineer
City of Westminster, Associate Civil Engineer
City of La Habra, Assistant Civil Engineer
ASCE involvement
Society level
Committee on Critical Infrastructure
Local level
ASCE Orange County
Secretary, Treasurer, Vice President, President, Past President
Chair, Legislative Committee
Member, Sustainability Committee
Chair, Region 9 Disaster Preparedness Committee
Secretary, LA Section
Other volunteer activities
USGBC, Advocacy Committee
APWA
Member, National Solid Waste Committee
Emergency Management Committee
Captain, Creek Cleanup Events
Kingdom of Jordan Commercial and Industrial Environmental Audit Program Development
Awards
ASCE OC: Outstanding Civil Engineer in Public Sector, Government Engineer of Merit, Sustainability Project of the Year Award
OCEC Engineering Merit Award
ASCE Region 9, Outstanding Branch Officer, Civil Engineer in Community Service
ASCE "CITIZEN ENGINEER"
Publications
Co-authored APWA publication "The Solid Waste Manager's Reference Guidebook"