It usually starts with a daydream.
"What if instead of working for my boss, I was the boss? What if I was the one making all the decisions? Maybe I could start my own company."
For 99 percent of civil engineers, the daydream remains just that – the stuff of imagination.
Mike Howell, on the other hand, turned that dream into reality. After nearly 15 years of work for structural engineering companies in the eastern United States, Howell struck out on his own in the summer of 2019, opening Arrow Engineering in Morgantown, West Virginia.
Throughout a series of articles for ASCE News, Howell will give his fellow civil engineers a firsthand look at what it takes to start your own business and how to make it work.
This is "StartUp."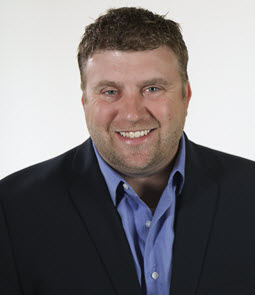 PART FOUR
Arrow Engineering celebrated its one-year anniversary this week – a banner accomplishment for any business, particularly one whose first year happened to coincide with the COVID-19 pandemic.
"When I started this, I didn't know if I'd make it a day," said Mike Howell, Arrow's founder and CEO. "And now it's been a year. It is very humbling to realize that.
Arrow revenues are beating projections, and Howell recently put in a proposal for what he considers one of his "2020 goal" projects. Plus, the firm is no longer just one man with a dream. Arrow has expanded to hire a junior engineer and a part-time field engineer.
"Now it's not just me; it's about us," Howell said. "It isn't just about what I want Arrow to be; it is about conveying that vision to them and how we can work together to achieve it."
Tellingly, Arrow's one-year celebration this weekend includes all three – not just Howell.
Howell aims to continue growing the business, looking to hire a full-time structural engineer to join the team, preferably someone with 3 to 5 years of experience, with a remote-work model as an option. (Email [email protected] for more information.)
Howell said the pandemic only reaffirmed his belief in staying nimble, so he doesn't anticipate Arrow, even as it expands, to likely follow the increasingly outdated "50 employees in one room together working" office setup.
That's just one of many lessons learned after a year of entrepreneurial success. Howell shared the following 10 "Do's and Don'ts" for starting your own civil engineering firm.
Top 10 Lessons Learned from Mike Howell, CEO, Arrow Engineering
1. I underestimated the amount of work I would need to put in. There is a lot to do, and everything has to be started from scratch. It takes a lot of time to get those initial templates, details and notes put together. Though I've never worked harder, I have also never cared less that I need to.
2. Growing at the speed of cash is a less risky and less anxiety-ridden approach than taking on debt. In early 2020, I had the potential to empty my cash reserves to get all the things I thought a growing company deserved – a new office, fancy equipment, additional staff. One month later, all physical locations were shut down because of COVID-19. I often think back on that moment and realize if I had made those moves how foolish it would seem now.
3. You'll need certain non-engineering tools like professional liability insurance, general business insurance and maybe even worker's compensation. But like other expenses, these can usually be added over time and as needed. And there are different options for different costs. But it's tough to anticipate some things, like needing worker's compensation insurance, but that is where having a cash reserve is helpful. (I actually took advantage of ASCE's Liability Insurance program to get Arrow's first policy.)
4. There is great software available that ranges from cheap to expensive. When I started, there was a software package I really wanted that I had used at a previous job. But the price tag for that software was greater than the cash I had available for all of my expenses combined! When I thought about it, though, I was able to identify what my immediate needs were, and I realized that I wasn't going to need all of that functionality right away. So I was able to get away, at least initially, with a much less robust package. I found that lesson has translated to other expenses as well.
5. Having a good support team around you is crucial. You probably can't (and shouldn't) hire them full-time right away but having a few key people in your corner and rooting for you is a big step. The three most helpful to me early on: someone to help me with basic marketing materials and a website, an accountant to help me navigate the world of business taxes, and an insurance agent who could explain all the new policies I would need.
6. Start with what you know. It may seem overwhelming at first, but you are already equipped with what you need to take the first step.
7. The most important thing you need to get started is a client. And when you get one, get another. You don't need business cards, furniture or any number of other expenses that some companies get so caught up in needing to have. If you are a startup, embrace the ability to be lean and efficient in operations. It is a gift that will not always be so easy to maintain.
8. Build in time for rest. You're not superhuman, and no one can work all of the time. Someone told me in my first two to three weeks out of the gate to make sure I build in time to relax and do things for myself. That's been hard to follow, but hugely important advice to remember.
9. The hardest part of it all is the decision to do it initially. I say that because now that I'm a year in and profitable, it may be easy to assume some of the initial fear I felt has gone away, but it hasn't! I still wake up with the same fears about what tomorrow may bring. However, now I do it with confidence, knowing that I've overcome those fears so many times already. Getting over them the first time was a big step!
10. Lastly, it's been a fun ride! Some days when I get a few minutes to myself to think, I realize that I'm the luckiest person in the world to be able to take on this adventure. I never thought I could and now that I have, I never realized how much fun it really is. I love my clients, I love the projects that I've been able to be part of, and I love watching Arrow grow to be more than what I could have thought was possible! I can't wait to see what the future holds.